Top AMRA Pro Mod racer and recent Star Racing Rider's challenge finalist Ryan Oehler sent along the following update.
The AMRA Pro Mod class has been a very exciting and extremely competitive class for the last 10 years.  Just a little insight into the class, the class is comprised of gas burning, small tire, and small cubic inch monsters set on kill!
The basic rules for the class are as follows:   7" tire max, single carburetor, and 122 cubic inch limit.  This class has been very competitive with qualifying nearly 8 bikes within a tenth of a second.  These bikes are very similar to an NHRA Pro Stock bike because of their horsepower to tire size ratio.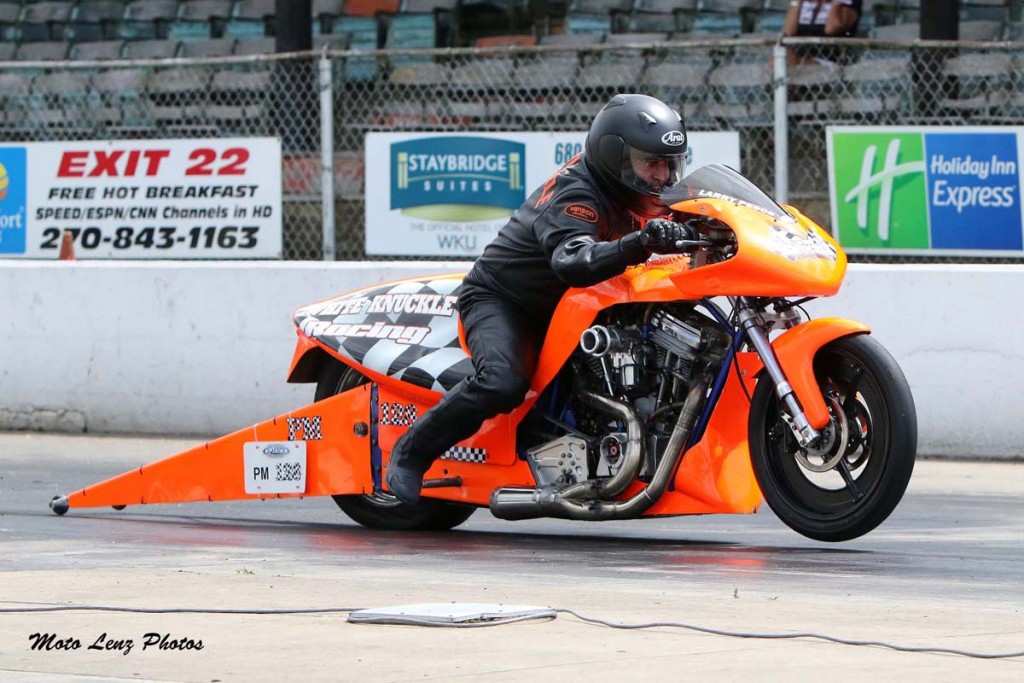 Most of these bikes are 113 cubic inch sportsters, and make over 200 horsepower at the tire and are really exciting to watch.  The Pro Mod class at Bowling Green Spring Nationals was sponsored by White Knuckle racing, Ryan Oehler Racing, and Capone Racing and with the help of these sponsors they have nearly doubled the purse for this class.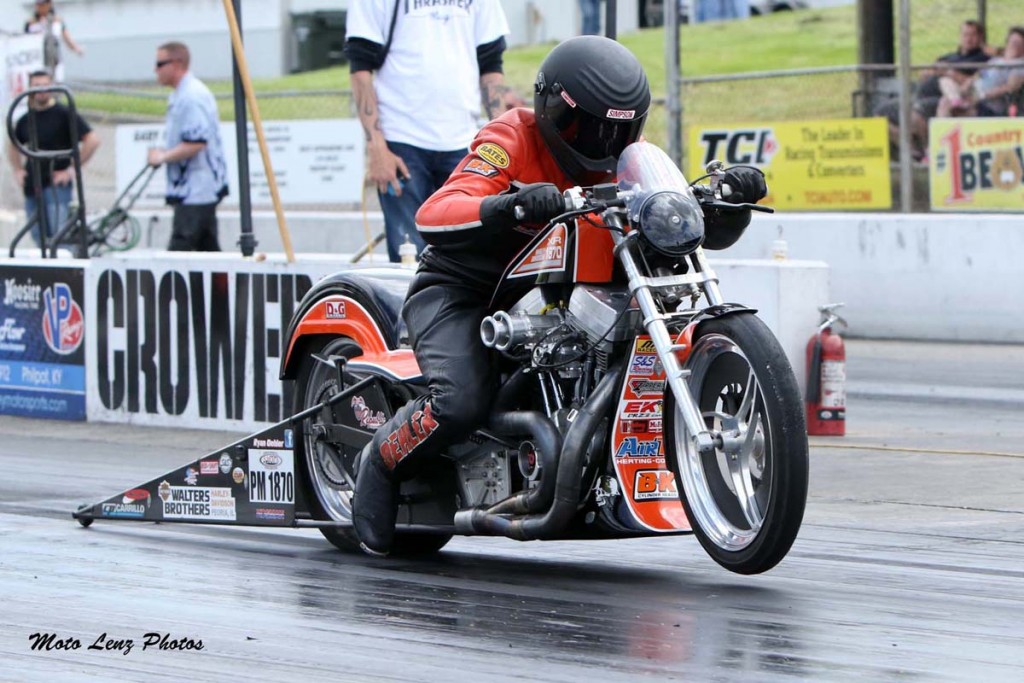 April 25-26 at Bowling Green was great, the weather gods came together and gave us two great days of racing.  Qualifying was tight with Jason Adams taking the #1 qualifier position at an 8.48 @153.77.  Morry Straubel qualified #2 with an 8.51 @ 149.13. Ryan Oehler was #3 with and 8.51 @ 153.11. Hank Stanton was in the #4 spot with an 8.57 @151.66. Larry Pesce the rookie to this class made the #5 spot with an 8.70 @ 152.64. And rounding out the class Jerry Lee Cloyd was sitting in the #6 spot at 8.71 @148.90. This field of ProMods were flying considering the air was nearly 3500 ft of adjusted altitude.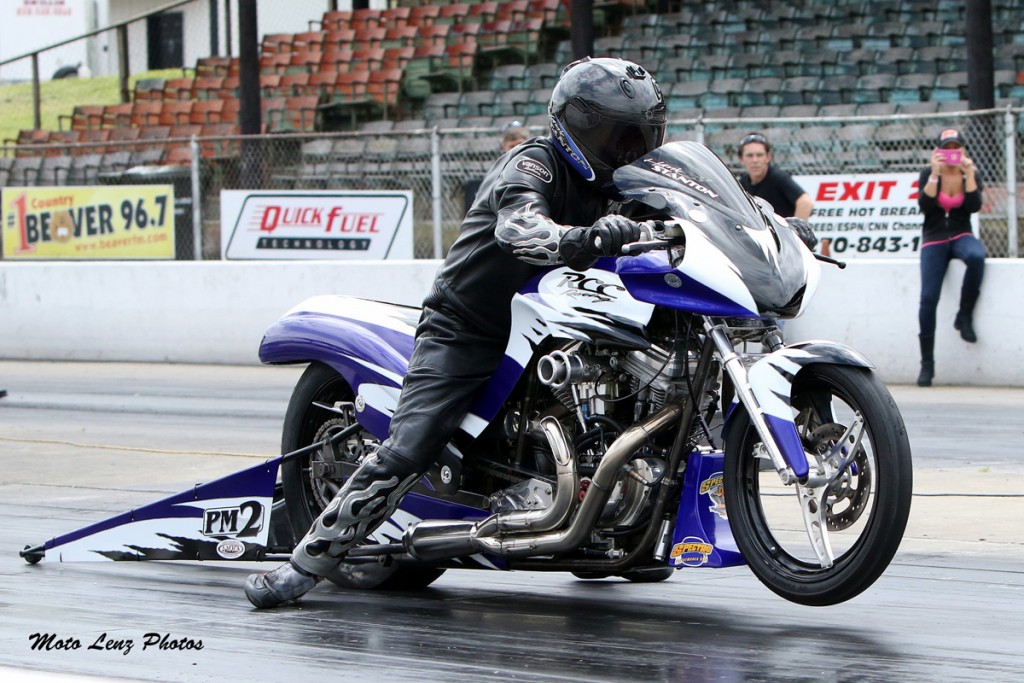 On Sunday the weather cleared and gave these carbureted machines much better air with the high temp of the day only reaching 65 degrees. Jason Adams layed down a good first pass beating Jerry Lee, But Jerry Lee didn't go down without a fight. Jerry cut a .009 light but just couldn't overcome the power of Jason Adams 113 cubic inch sportster. Morry Straubel layed down a good pass defeating Larry Pesce with a side by side run of 8.40 to 8.66. Ryan Oehler was on a serious pass with a .005 light but had engine problems at mid track which gave the win to Hank Stanton.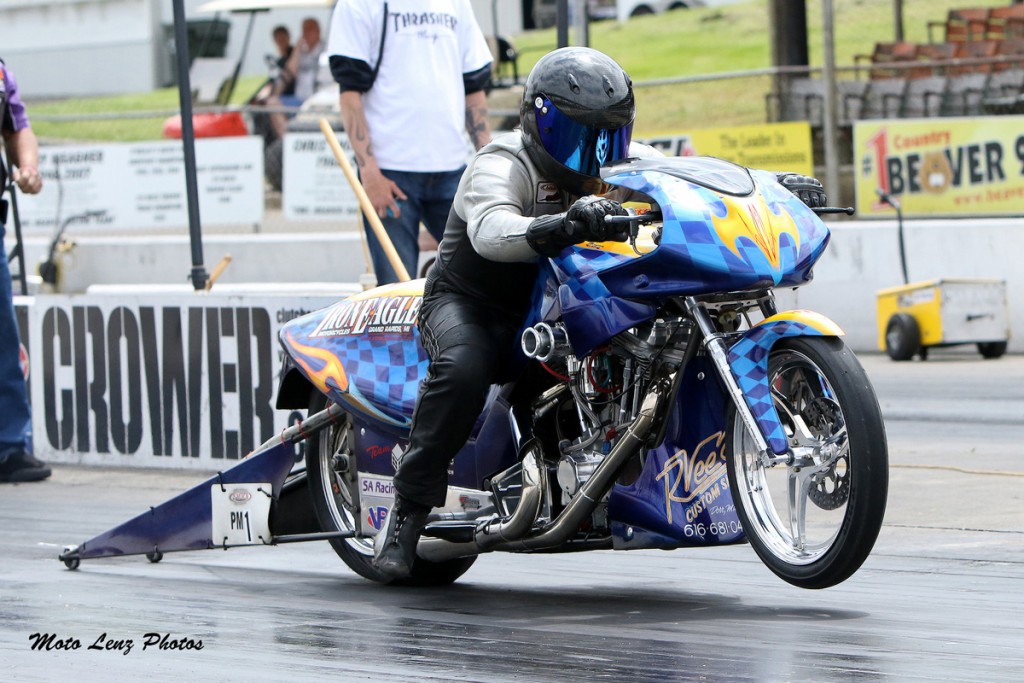 Jason Adams had a bye run in rd. 2 and laid down a 8.44 @ 154.07 mph and was obviously ready for the finals. Morry and Hank met in rd. 2 but Hank had a major engine failure at the line and was unable to make the pass, which gave Morry a solo pass into the finals. Jason and Morry were having a flash back at this point and replaying 1 year prior in their minds when they both had met in the finals here at Bowling Green last year. History repeated itself with Jason Adams laying down a great pass beating Morry with an 8.40 to a 8.42. What a great display of power and great drag racing!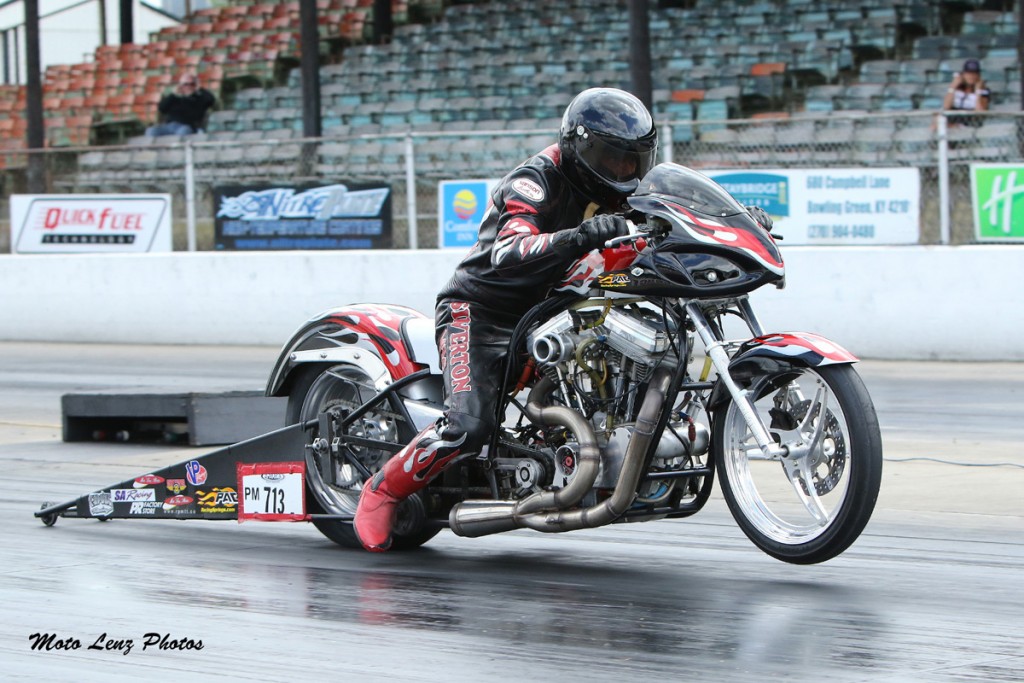 We have to thank White Knuckle Racing, Ryan Oehler Racing, Capone Racing, and of course Marty and Jane and everyone at the AMRA for such a great weekend. This class is really stepping up and will be in Ohio on May 29-31 at KilKare Raceway along with the entire AMRA circuit.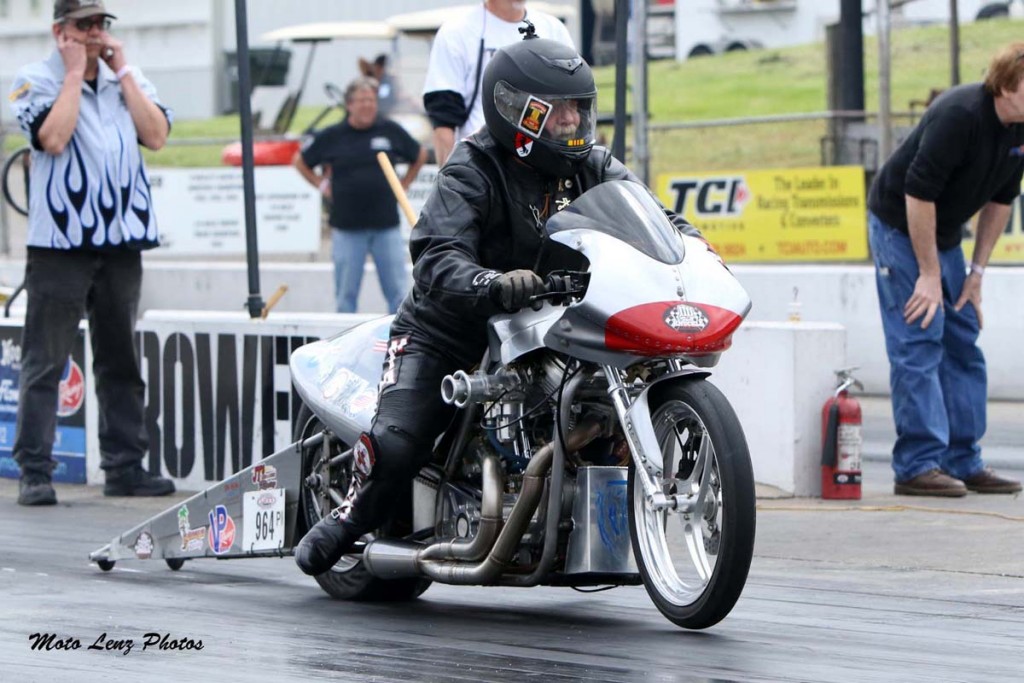 Photos courtesy of: Moto Lenz