Larry "Spiderman" McBride's crew chief and brother, Steve, let it be known before the ManCup Spring Nationals, April 10-12, with the team's new bike nearing completion, Valdosta would likely be the last race for the Spiderman's beloved and record-setting motorcycle of the past 21 seasons, affectionately known as "Blue."
Of course that's before "Blue" opened up the year with one of the quickest runs of all-time at 5.76.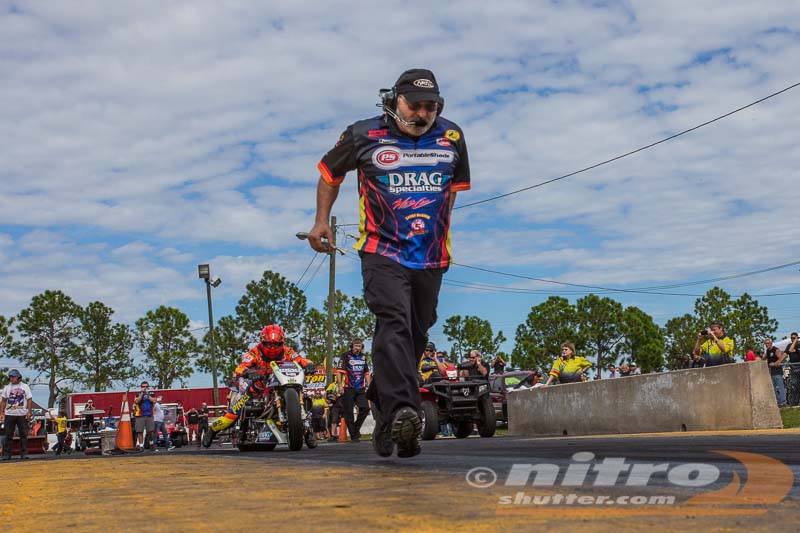 "It would have been right around a 5.70 if we didn't drop a hole," Steve said. "We got a little lean and hurt the pistons. The speed was only 227 mph."
Unfortunately for Team Spiderman the remainder of the event was rained out. So with McBride's all-time best on the motorcycle being a 5.74 and the world record standing at a 5.70, have we really seen the last of the world record-encroaching"Blue?" Steve answers using his best Dr. Seuss impression.
"We just wanted to see what old Blue could still do," Steve McBride said. "Now, I'm not sure old Blue wants to be through."
Is there a definitive answer in the nursery rhyme like response?
No.
The brothers plan to test the new bike soon and then assess the situation. McBride has always said he will not enter the new bike into competition until it's proven.
But it is quite safe to say we have not seen the last of Blue. Larry McBride is on the record saying he would love to retire it with a run in the 5.60s.