Yamaha fans have been touting the new R1 since it's makeover debut in 2015, and it now has the stamp of approval from Brock Davidson as well. "Yamaha really stepped up to the plate on this one, and to date, it's one of the strongest stock engine 1000cc bike we've ever tested with our products," said Brock's Performance President, Brock Davidson. The all-new Brock's Performance Cat Delete Slip-On is now available in the ever-popular Alien Head 2™ configuration.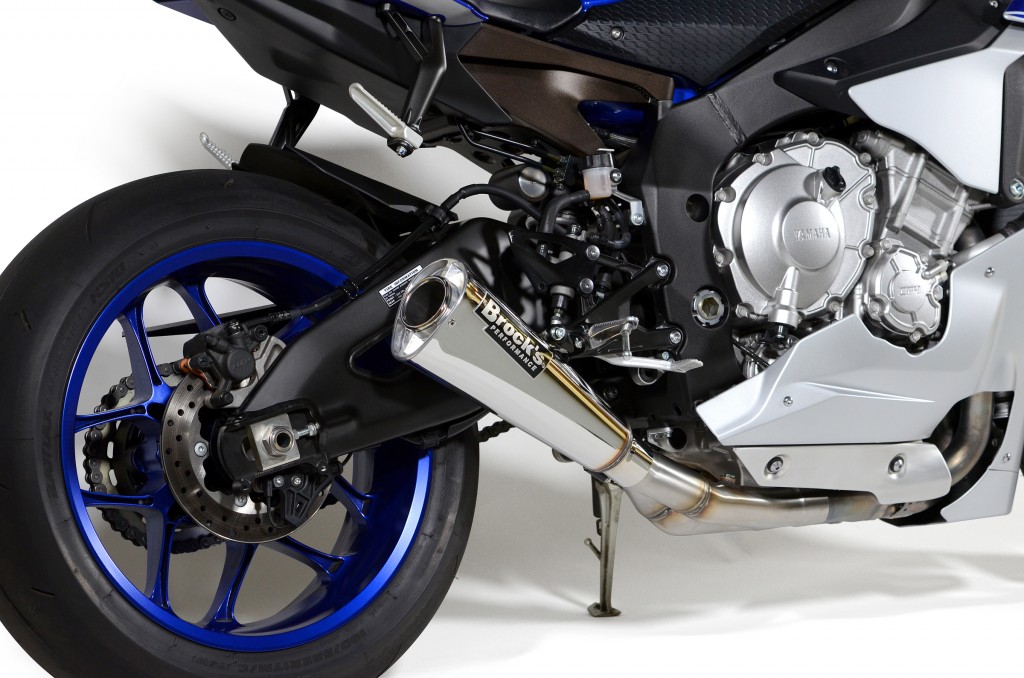 The crossplane crankshaft engine of the Yamaha R1 already delivers one of the most unique sounding exhaust notes in the entire supersport category. The addition of the Alien Head 2™ slip-on exhaust compliments the already thrilling exhaust note perfectly. Combine that with an astounding 74% weight savings, and the end result is a stunningly crafted, lightweight exhaust system. With this exhaust system highlighting the 'Stock-to-Brock' combination, Brock's Performance recorded a remarkable 200hp on pump gas and 209hp on race gas (STD scale).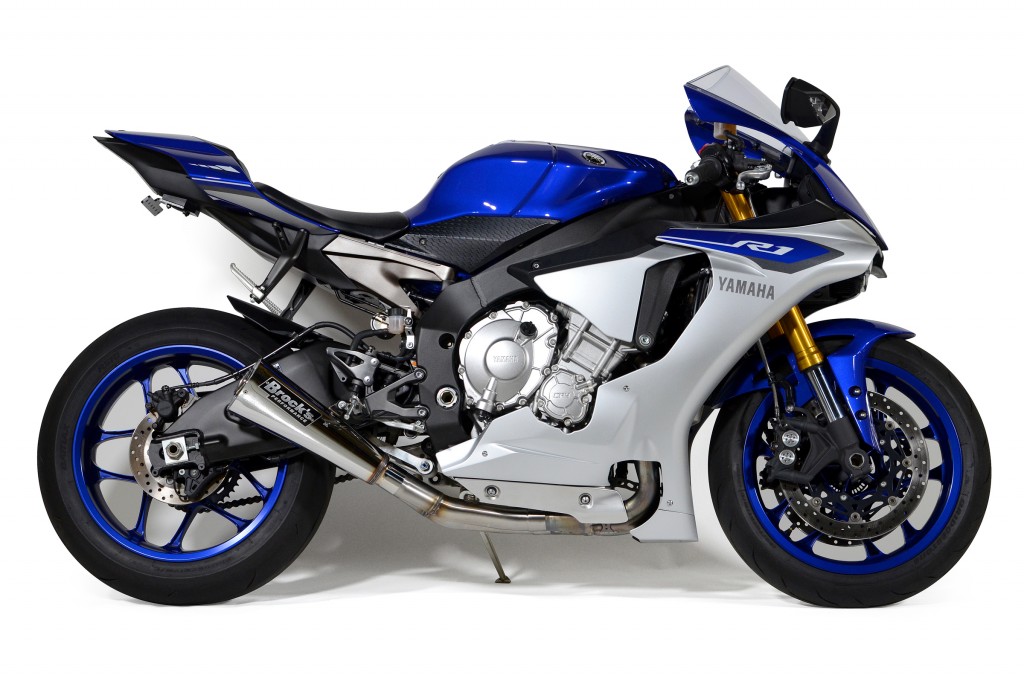 Price: $879.95
Phone: 937-912-0054
Website: www.brocksperformance.com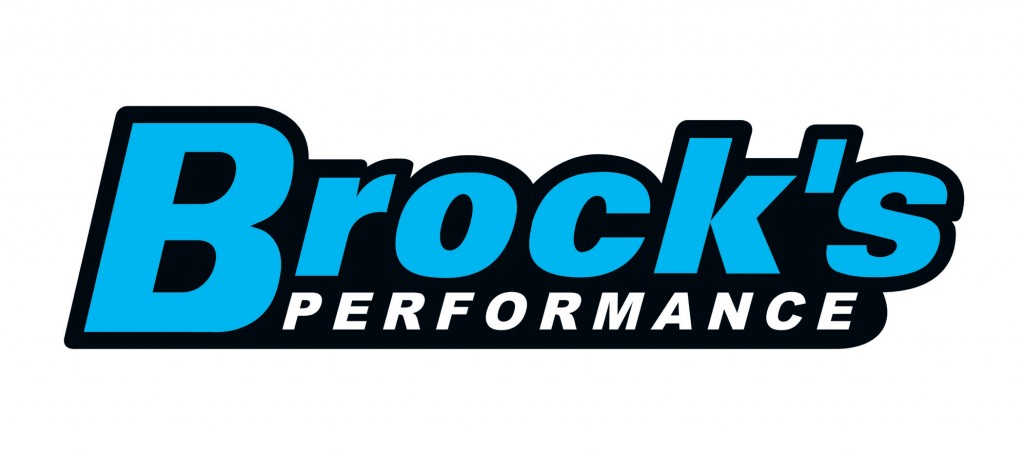 About Brock's Performance: Brock's Performance leads the way in motorcycle sportbike innovation. From titanium exhaust systems to carbon-fiber wheels, this championship-winning company designs, builds, sells and distributes more than 3000 products that make it easier and safer for racers and street riders to reach record-breaking results through a never-ending process of research, development and racetrack testing.
Defining Features
Great look and aggressive sound
Eliminates the OEM catalytic convertor
74% weight savings vs OEM muffler/catalytic converter
14″ megaphone muffler (show-polished finish)
2.25″ outlet permanent baffle (noise reduction plugs available)
Aerospace quality, ultra lightweight stainless construction
Two 12mm O2 bungs and one 18mm O2 bung pre-installed on collector
Includes muffler, collector, and necessary hardware
Designed to work with OEM front section only
No fairing modifications required

And don't forget these….