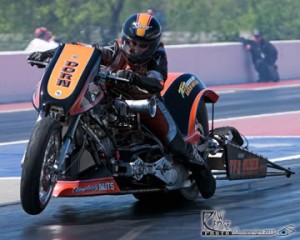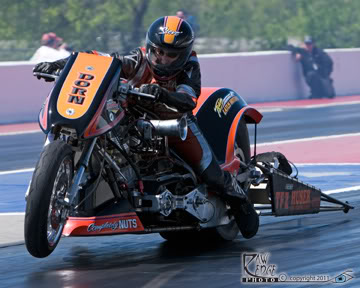 The All Harley Drag Racing Association (AHDRA) is approaching the final four events of the 2011 Screamin' Eagle Performance Parts Championship Series.  We are expecting fierce competition at the upcoming AHDRA-Northwest Nitro Nationals Presented by Team Latus Motors Harley Davidson.
Riders from the U.S. and Canada are expected to compete at Woodburn Dragstrip in 16 classes of competition that includes the 230mph Screamin' Eagle Nitro Harleys.
AHDRA is pleased to welcome Team Latus Motors Harley Davidson back as title sponsor.  The dealership adds plenty of excitement to those attending the Oregon event.
Race fans can meet the racers of AHDRA when Team Latus Motors Harley Davidson hosts the AHDRA Nitro Party on Thursday, August 25th, from
4:00 pm – 7:00 pm, at the dealership, which is located at 870 E. Berkeley Street in Gladstone, Oregon.
In addition to the action on the track, a huge array of vendors will be on site at the Woodburn Dragstrip along with the AHDRA Merchandise Trailer.  AHDRA proudly welcomes the Harley Owners Group for an Official H.O.G. Pitstop.  H.O.G. members will receive a free pin at the Pitstop with paid admission.
Racing gets underway Saturday, August 27th, with qualifying at 9:00 am.  On Sunday, August 28th, eliminations begin at 12:00 pm (noon).
Admission to the AHDRA-Northwest Nitro Nationals is $50.00 for the weekend and $30.00 for a single-day pass. H.O.G. members receive a $5.00 discount at the gate.  Children 11 and under are admitted free and free admission is offered to active and reserve military personnel with proper I.D.  Discount tickets are available at Team Latus Motors Harley Davidson and Salem Harley Davidson and discount coupons are available at many Bi-Mart locations.  Admission includes full access to the pits.
For more information on the AHDRA-Northwest Nitro Nationals Presented by Team Latus Motors Harley Davidson, contact 336-924-2095 or visit www.ahdra.com