Recent AHDRA TKR & Associates Top Fuel winner Tracy Kile will have the chance to show that his nation-leading Nitro Harley performance the weekend before last was real when he meets some serious competition at AHDRA's Nitro Summer Nationals on June 4-6 at North Carolina's Rockingham Dragway.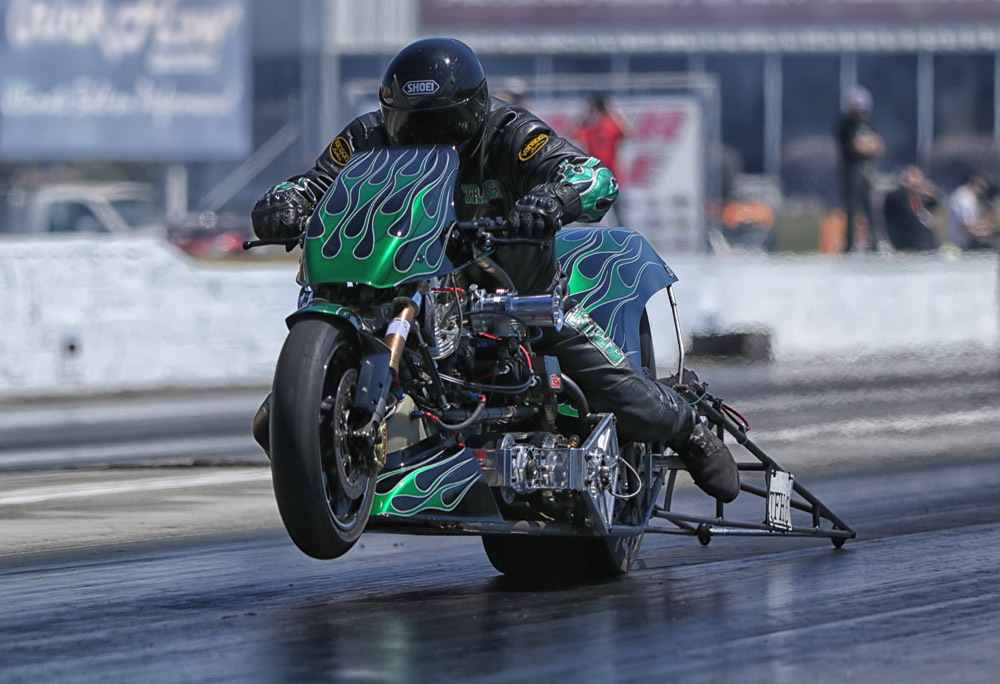 North Carolina is the home of Jay Turner Racing—owners of the last five NHRA Top Fuel Harley championships. All five of those should be represented on track with current champ Randal Andras, two-time champion Tii Tharpe, and Turner himself—also a two-time champ.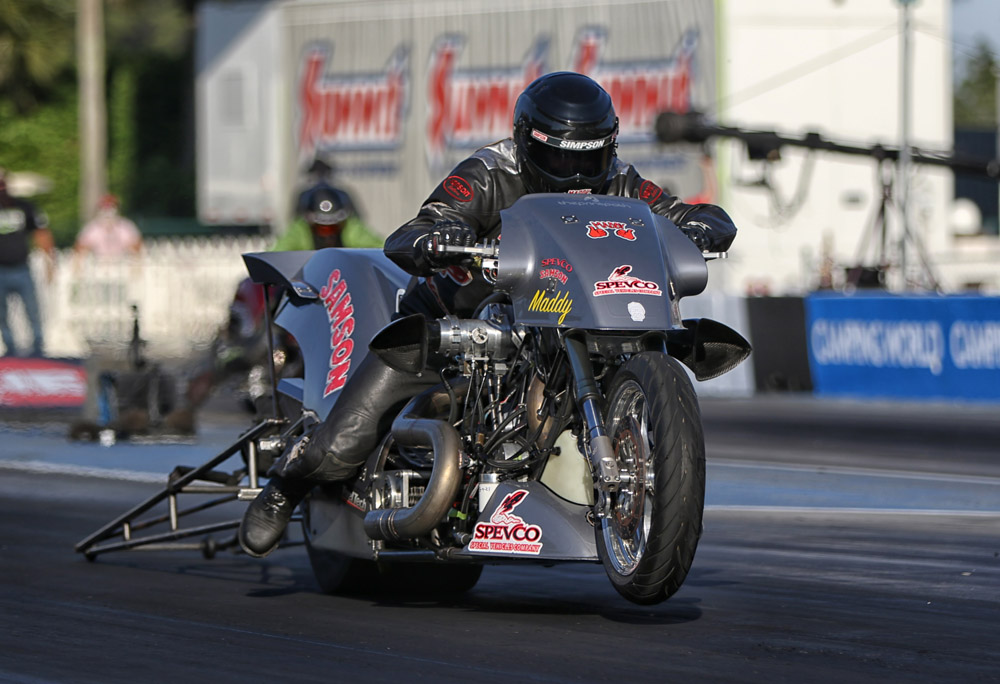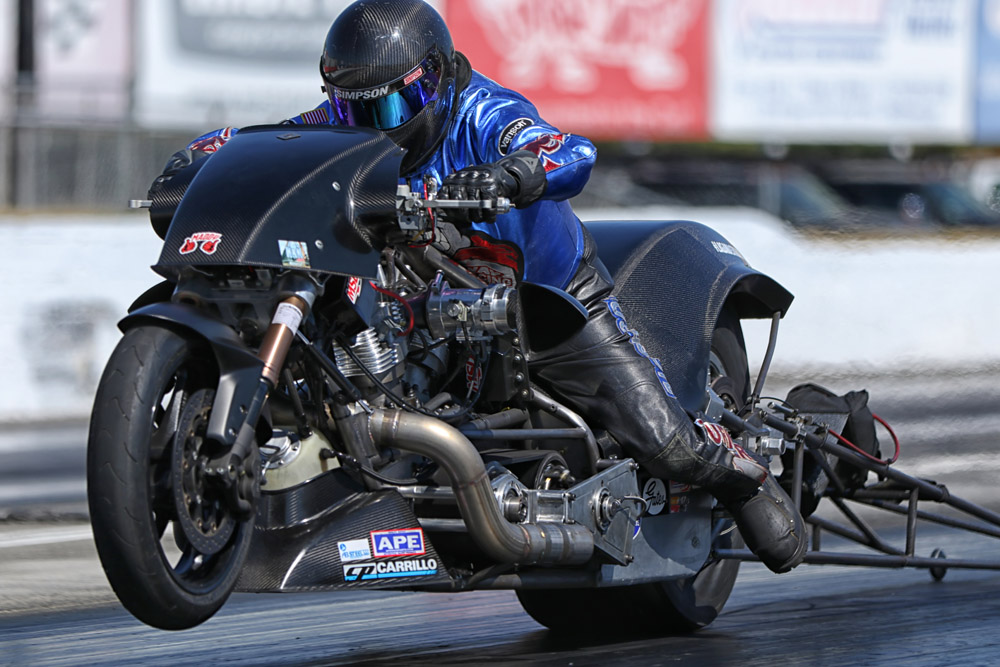 Add to that defending AHDRA champion Rich Vreeland, Atlanta winner Ryan Peery, NC racer Tyler Wilson, Virginian Robert "Ziggy" Stewart, "Doctor" Jimmy McMillan, Mark Conner, Kile's own teammate Frank "Brother" Capone, Mike Beland, Don Becker and more, and you've got a thundering, ground pounding, nitro flaming, 230 mph motorcycle field that rivals or tops anything that Steve Earwood's Sandhills speed palace has ever seen.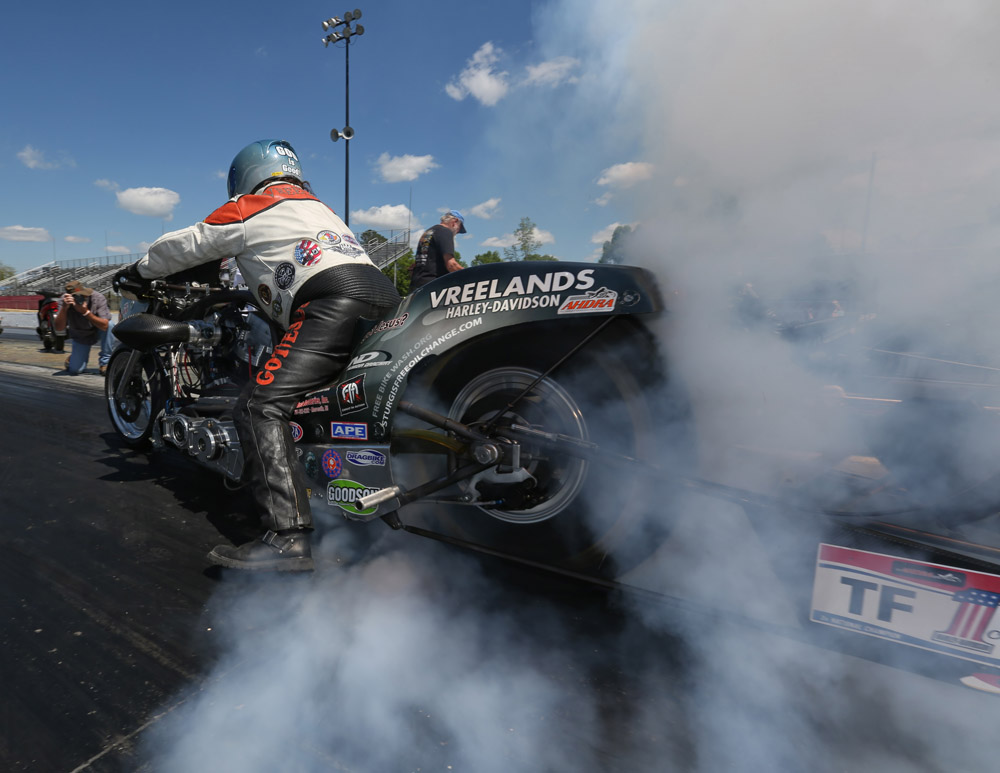 Peery is also bringing his Hawaya Racing Nitro Funnybike to mix it up in that class, taking on Atlanta winner Michael Balch on Red Rhea's Funnybike, 2020 World Finals winner Sam White, defending class champ Rocky Jackson, Armon Furr, and more.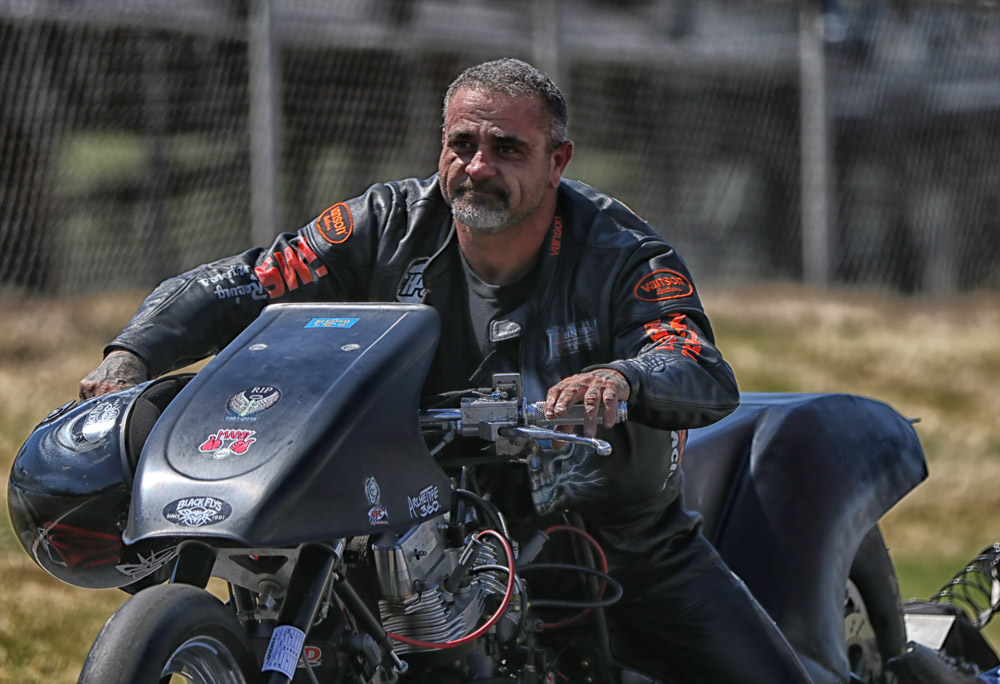 Hawaya Racing Pro Fuel champion Preston "President" Bartlett has started the season with two straight wins. Jackson and White will both be aiming to stop that streak on their carbureted nitro bikes, as will Jim Martin, Kirby Apathy, Jay Beasley and more.
Competition in AHDRA's gas classes will be just as thrilling, with diehard racers Mike Motto, Andy Simon, Branon White, Jeff Workman, Larry Pesce, Gary Douglas, Nate Carnahan, Geronimo Pratt, Victor Gotay, Charlie Douglas, J.P. Henderzak, Brad Reiss Jr., Robert Willis, Chris Hoppe, Kevin Campbell, Loren Potter, Ryland Mason, and many, many more.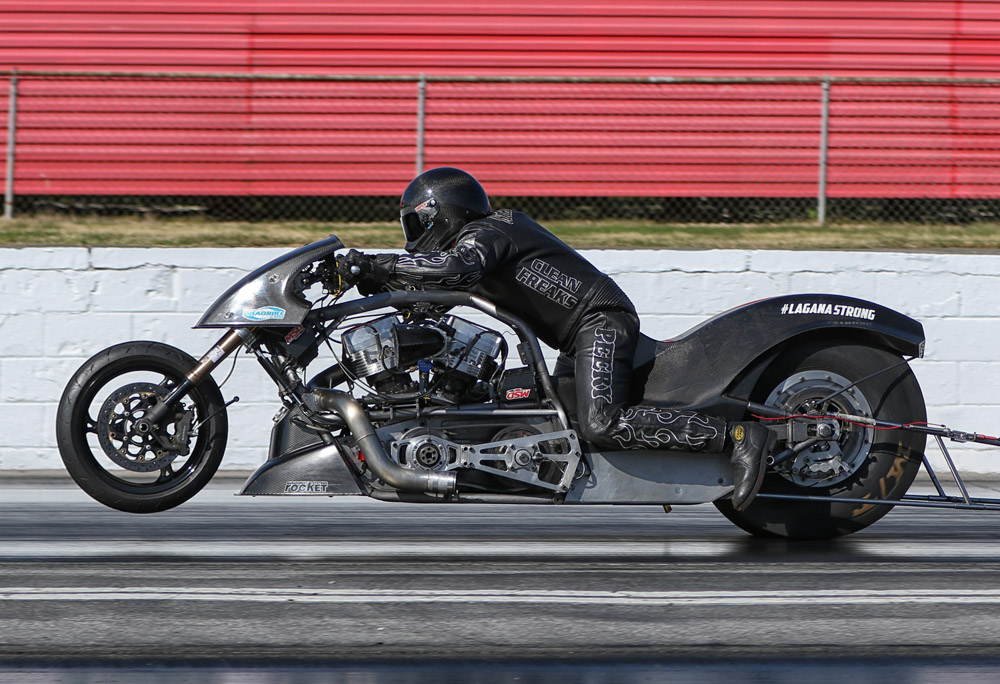 GMS Racing Pro Open. Zippers Performance Pro Modified, Pingel Modified, Law Tigers Pro Bagger, Vreeland's Harley-Davidson 9.90, Horsepower Inc. Hot Street, Mad Monkey Motorsports Eliminator, Universal Fleet & Tire 10.90, T-Man Performance Bagger Eliminator, 9.30 index, 10.30 index, 11.50 index, and Trophy.
Bring your safety gear and American-made motorcycle and see what class you fit in. Or just come to watch and drink your favorite beverage in the Sandhills sunshine.
Pro qualifying sessions at 3 p.m., 5:30 p.m. and 8 p.m. on Saturday will set the lineup for Sunday eliminations beginning at 12 noon.
Adult admission is $45 for the weekend (including Friday's 4-10 p.m. test-and-tune session), $40 for Saturday and Sunday or $25 for any single day. A $5 discount on any ticket is available on the track website at www.rockinghamdragway.com.
Bill Rowe, his family, and the hardest working, all-American motorcycle drag racing organization in the business can't wait to drop fire in the hole June 4-6 at Steve Earwood's legendary nitro playground—Rockingham Dragway in North Carolina.
There are more videos on the Cycledrag Youtube channel (please subscribe here) and the Cycledrag.com Facebook page (Please like here) and more will be coming soon. Check back daily.
To take advantage of some amazing discounts at Brock's Performance, click – http://brocksperformance.com?aff=12
USE cycledrag5 coupon code.