Cycledrag was devastated to learn of our good friend and motorsports superstar Steve Huff's battle with cancer. One fact to take solace in is, despite the odds being against the former Nitro Harley racer and first man to take an electric dragster to the 200 mph mark, Huff had been beating teh odds his entire life. Now you can help join the fight.
The online auction is up and running now with amazing items from our friends and racing sponsors. Help us support Steve in his ultimate race against Stage 4 Cancer by bidding on auction items that span from sports memorabilia, to Seattle rock memorabilia, to motorsports experiences, and vacation getaways.
More auction items arriving in the next few days. The Auction runs until June 17th at 8pm.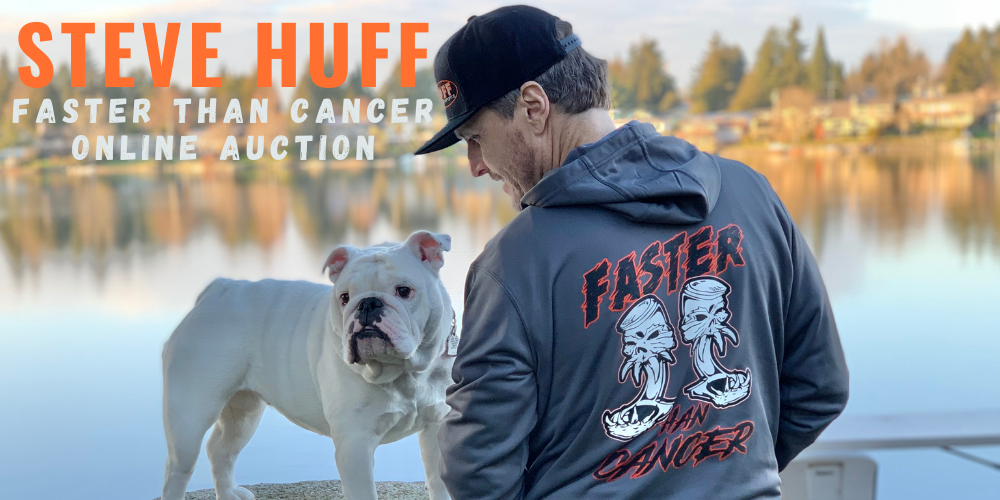 You are all invited to the Steve Huff is Faster Than Cancer part on June 17th at Citizen Campfire: 706 N Taylor Ave, Seattle, WA.
onlinefundraiser.events/SteveHuffFasterThanCancer
Just a few Thank You's to our generous Auction Donors & Event Sponsors:
Destination Harley-Davidson
Citizen Coffee & Campfire
Sean Kinney – Alice In Chains
Scott Mercado – Candlebox
Tommy Niemeyer – The Accused & GrunTruck
Benjamin Anderson – Walking Papers and The Des Moines Theater
Rotie Cellars
Cave Man Kitchens
B & E Meats
NGK Sparkplugs
David Harto Artist/Designer/Racer
Doc Designs
Art of H. A. Waits
Justin Short of Snap On Tools
Lee C Andrews Heirloom Cutting Boards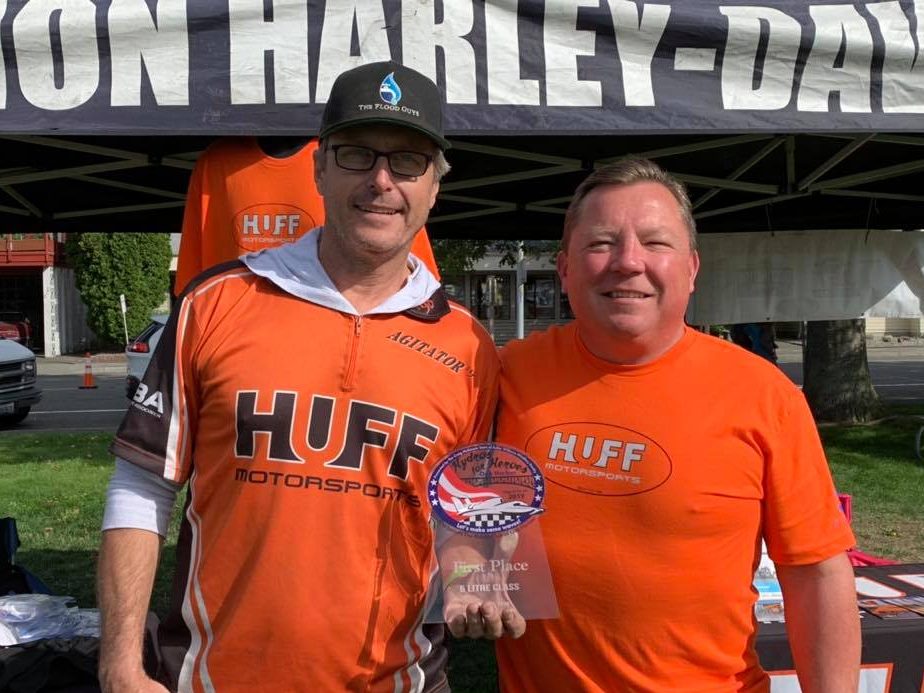 Jill Andrews
PR/Communications/Social Media Manager
Steve Huff Motorsports
e-Spec Racecars
Agitator E98 Hydroplane
Speed Geeks – The Science of Speed edu-tainment TV Series
www.SteveHuffMotorsports.com
Social media:
https://www.facebook.com/SpeedGeeksTheScienceofSpeed/
https://www.facebook.com/SteveHuffMotorsports/
https://www.facebook.com/especRacecars/
Tweets by SteveHuffRacing
https://www.instagram.com/stevehuffmotorsports/
There are more videos on the Cycledrag Youtube channel (please subscribe here) and the Cycledrag.com Facebook page (Please like here) and more will be coming soon. Check back daily.