Top Fuel Motorcycle legend and 17-time champion Larry "Spiderman" McBride recently released some rarely seen footage of his infamous top-end crash from a Prostar race at Gainesville Raceway in the spring of 1992.
More than 25 years later, McBride still thinks about this incident and appreciates how lucky he is to have survived it.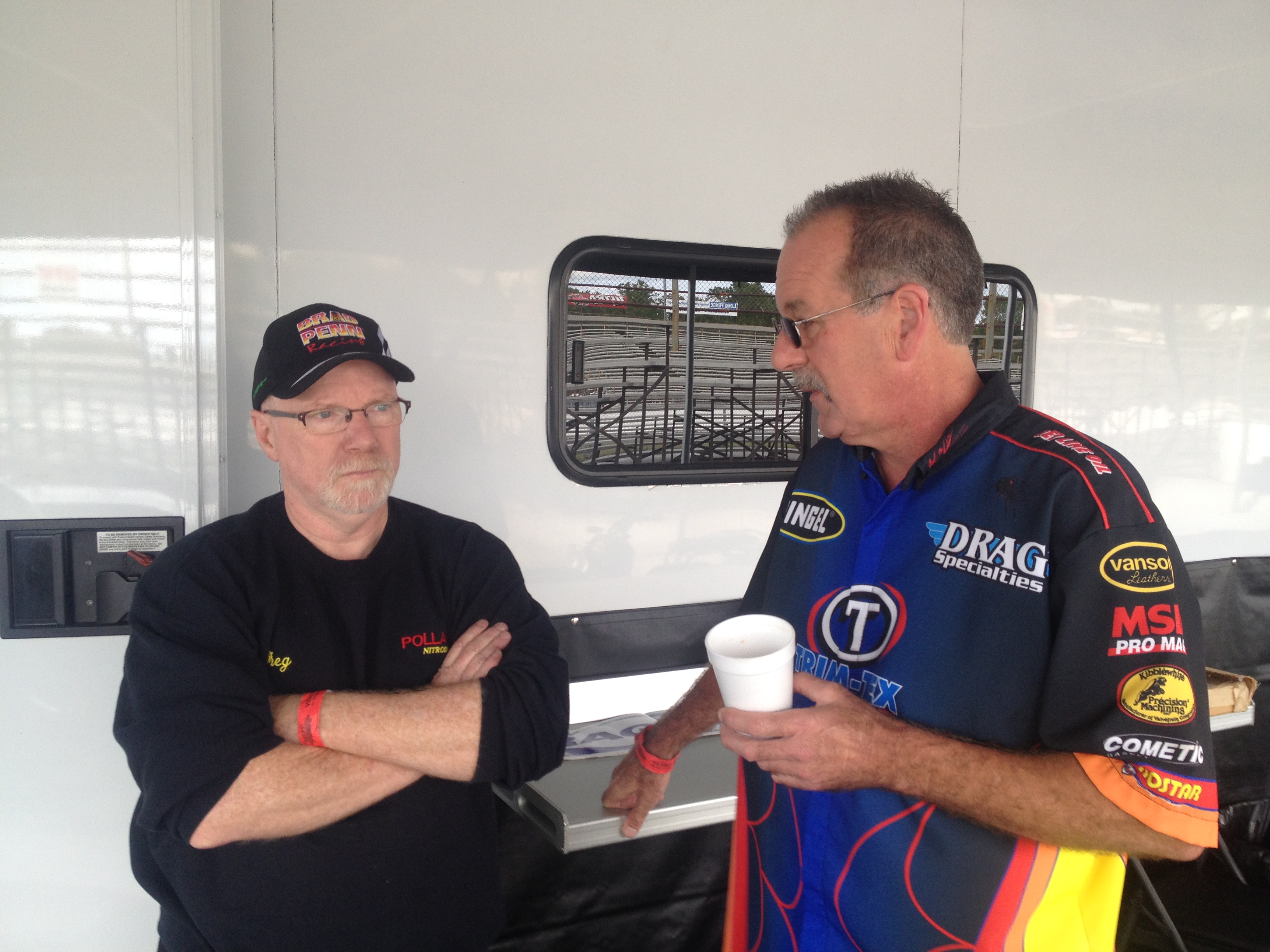 Shortly after the finish line and a pass of 6.90 at 205 mph the Spiderman's Nitro Suzuki took a hard right hand turn into the aluminum guardrail. This was before most NHRA tracks converted to the safer concrete barriers.
Fortunately for McBride he was able to get off the bike before the impact with the guardrail.
"I was trying as hard as I could and I could not bring it back," McBride recalls. "It just made a right turn right into the wall. I had to get off."
It was a horrifying moment for onlookers as well. Few saw McBride's last second swift escape. Seconds later McBride's prized Top Fuel Motorcycle is seen barrel rolling deep into the shutdown area.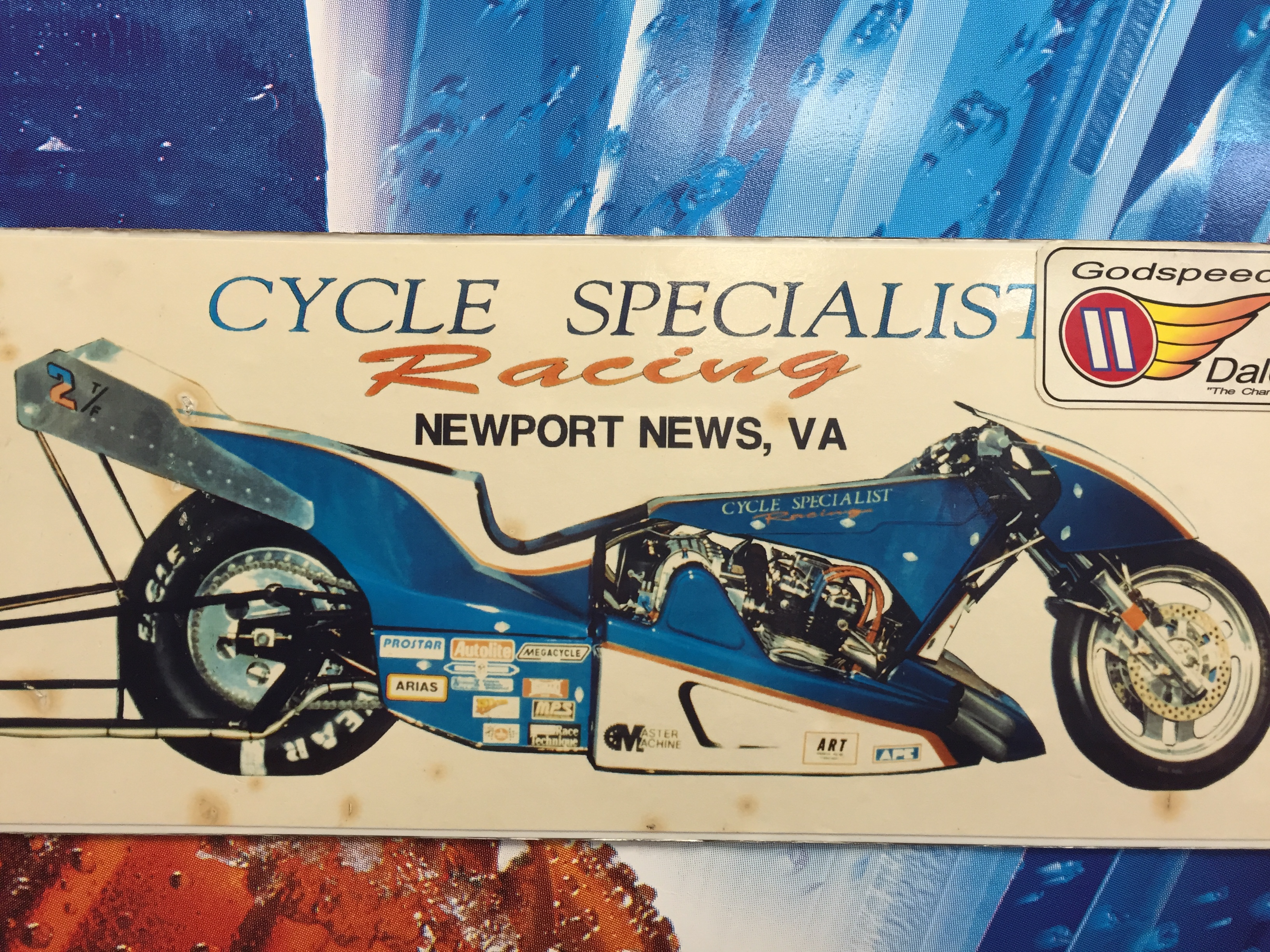 The best news came moments later as McBride was back up on his feet, very much thankful to be alive. It was news announcer Tony Williams was ecstatic to deliver.
The Spiderman sustained extensive road rash and an injury to his left elbow that required surgery – still a small price to pay considering.
Prostar founder Keith "Scooter" Kizer called it the most frightening moment in his organization's history.
"I was calling for a life flight before Larry stopped sliding," Kizer said. "I'm very proud of Prostar's safety record. This was a scary moment for sure."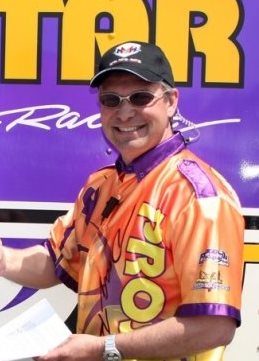 Also deeply concerned was the late, great Pro Stock Motorcycle legend Dave Schultz, who can be seen in the video running to McBride's aide. Schultz had just made a run and was on the return road. He sprinted, jumped the wall and was the first to McBride.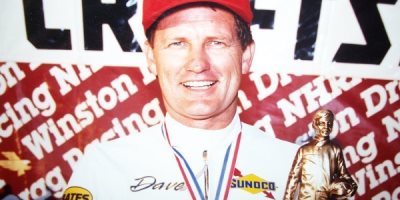 "I'll never forget him being the first one to me," McBride said. "He was just a top-of-the-line guy."
McBride believes the accident was caused by some experimentation with tires and wheel spacing.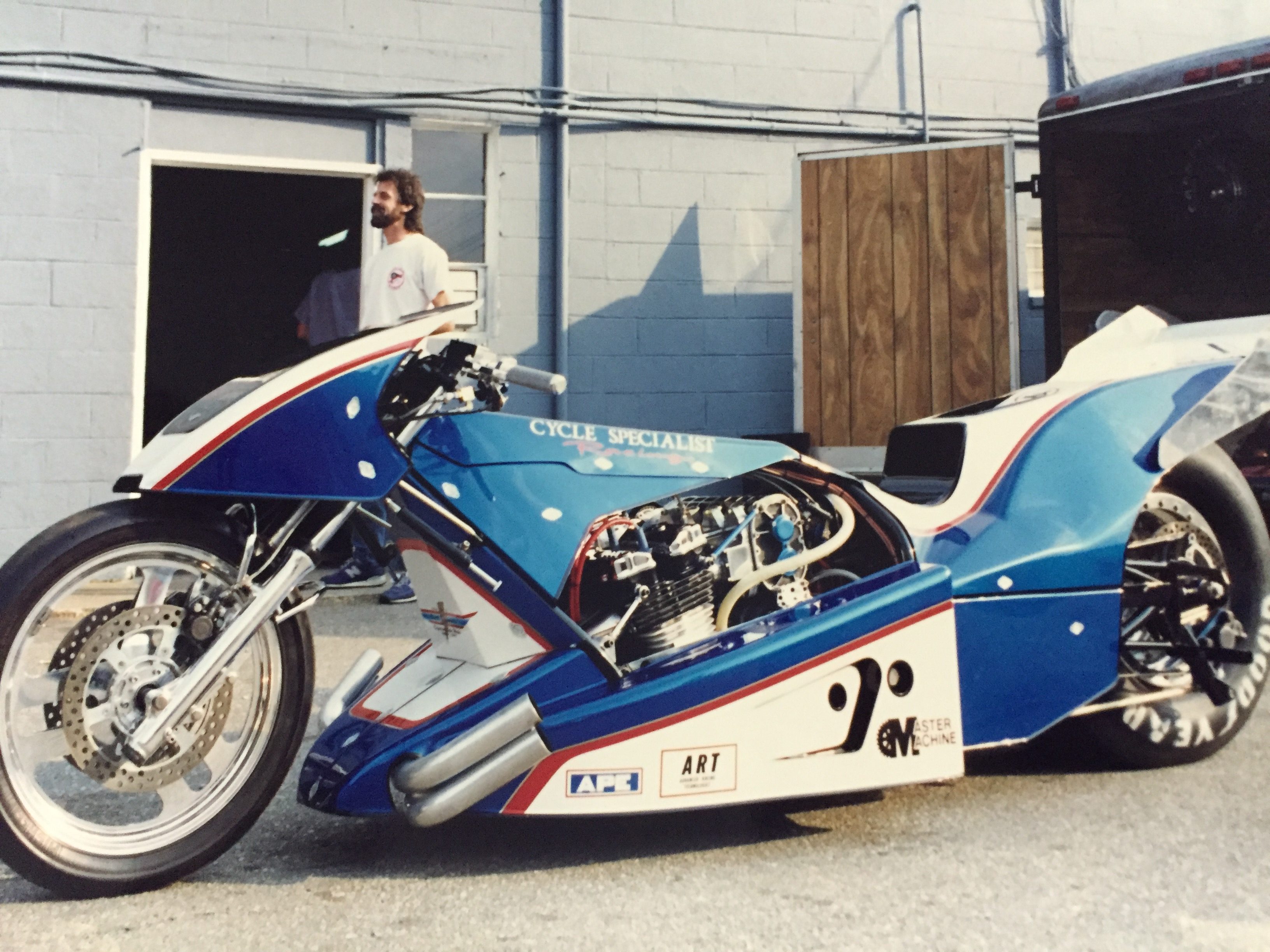 "We tried a new tire and it required us to space the center hub off a bit," McBride said. "We then went back to our original tire but left the center hub spacing where it was. We think that was our mistake. "
As for the motorcycle, perhaps most famously raced by Vance & Hines' Terry Vance with his signature, exotic silver bodywork, the machine was put back together but was never raced again.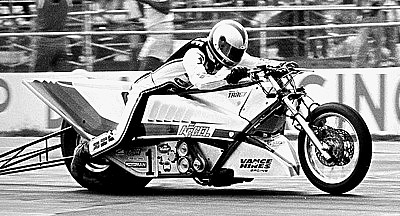 It currently resides in Sam Wills' shop in Oklahoma. There has been talk of restoring the bike back to Vance & Hines trim to be put on display.
McBride says his mentor Elmer Trett was the one who talked him into parking the old bike and building a new one.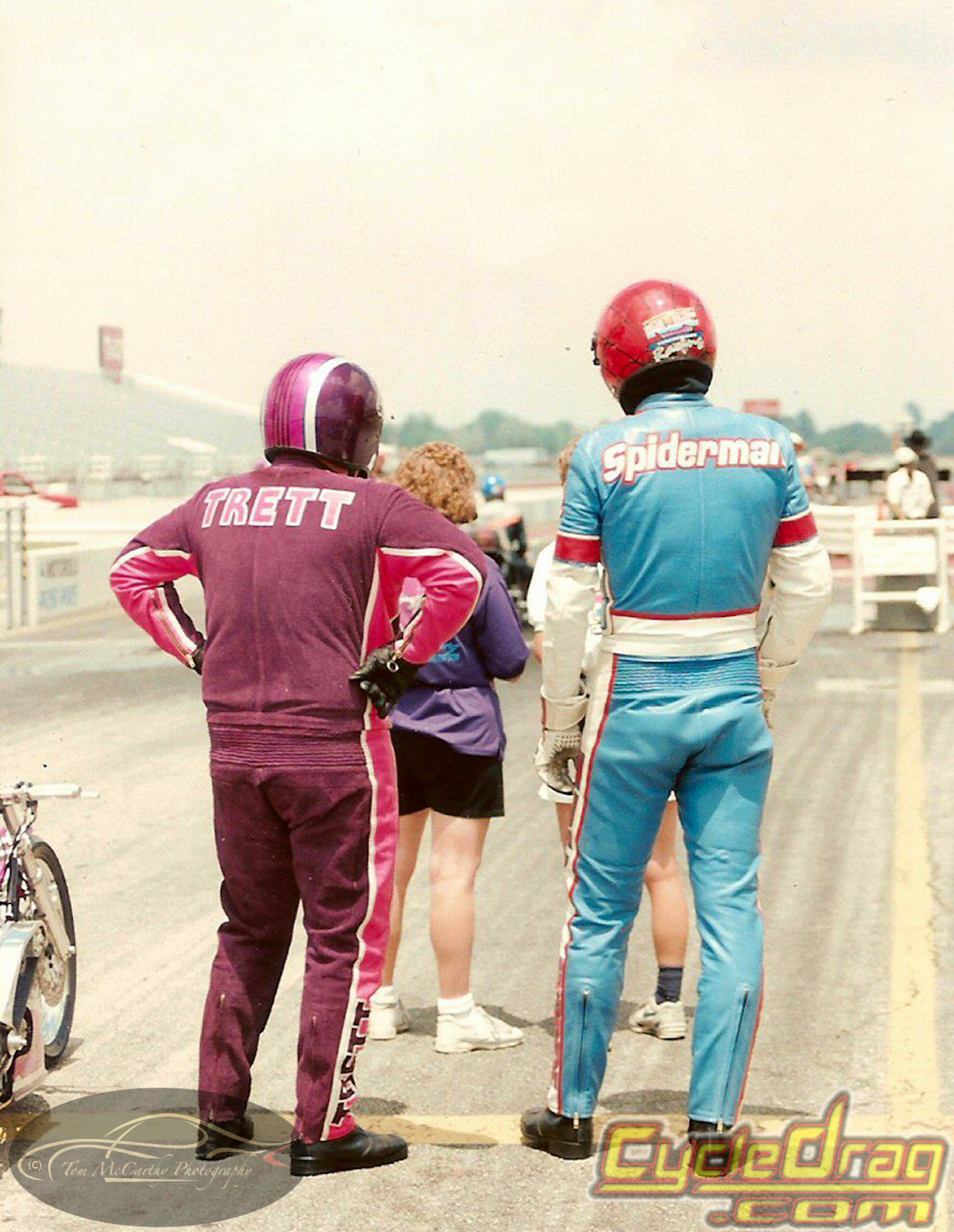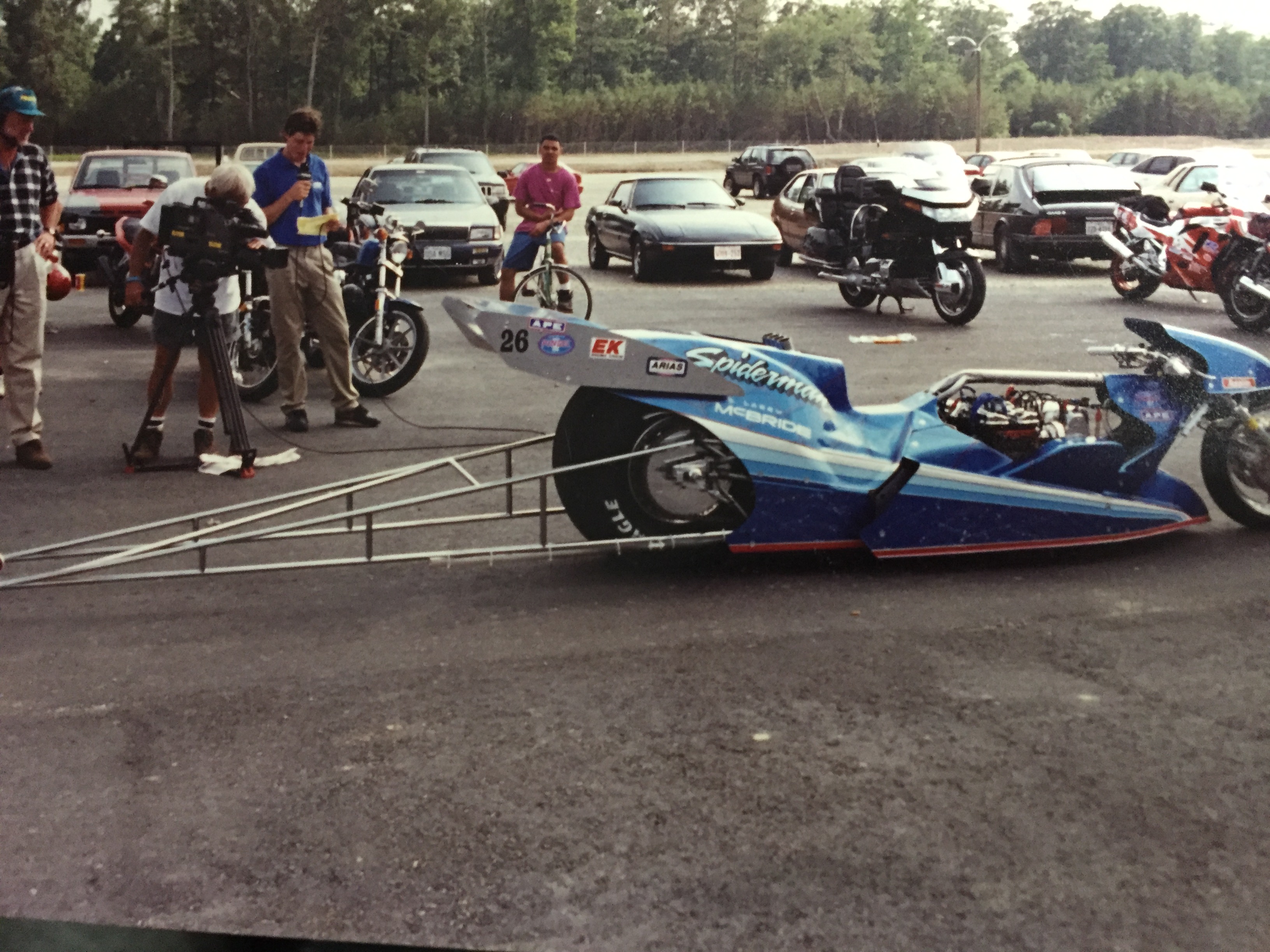 "It was time to get into the new technology," McBride said. "Elmer talked me into building something that would turn the cylinder head around. That's what he was doing and he was really far ahead."
The result would be a stellar chassis by James "Puppet" DiTullio, innovation by Trett and McBride and the birth of "Blue" – the machine that would eventually become the first dragbike to run in the five-second zone in 1999.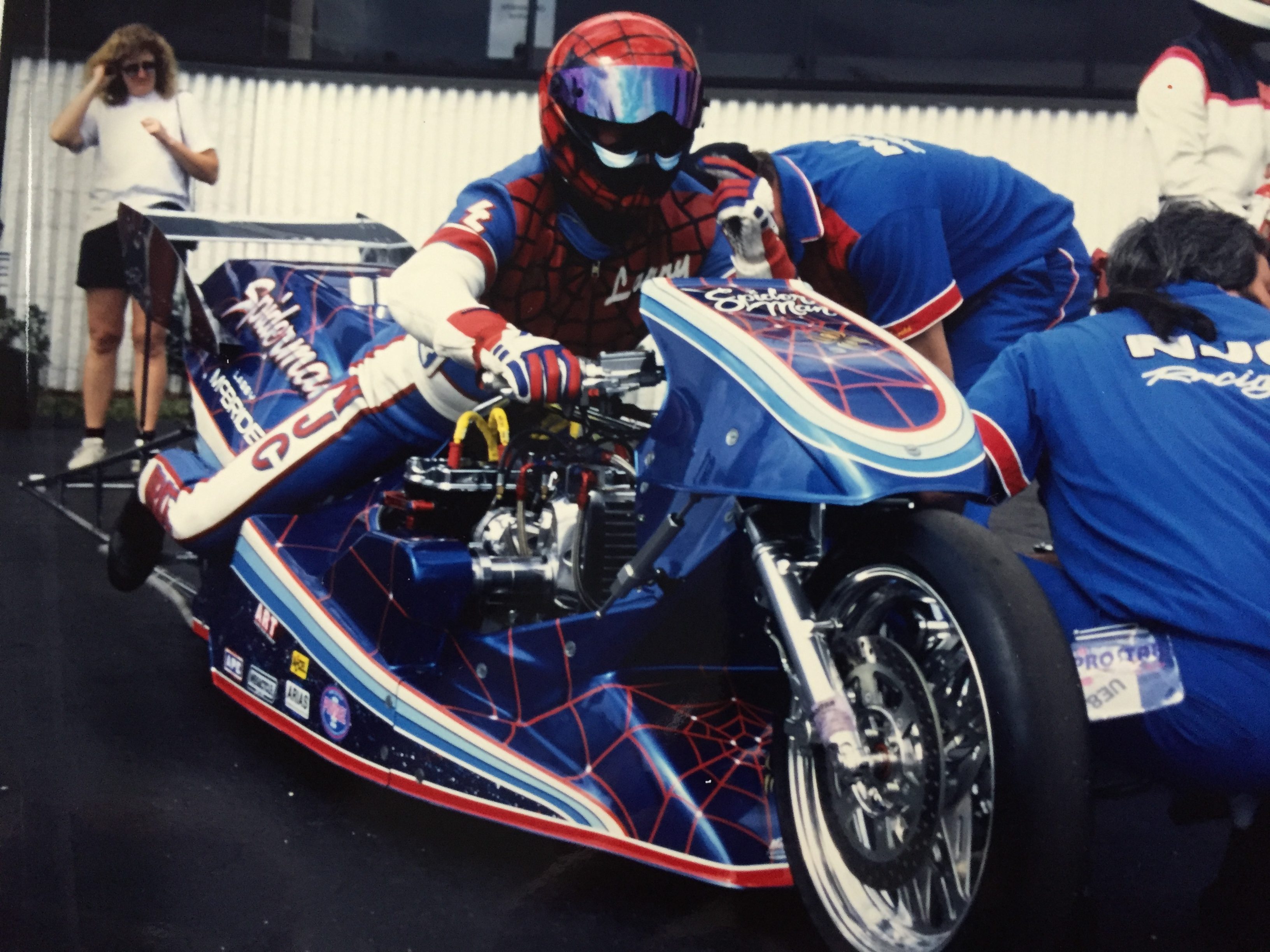 Amazingly McBride says this was not his most frightening experience on a motorcycle. He says his Atco, N.J. fire and explosion wasn't either.
"Back in 1987 I was testing a Honda 1100 we built out on the street. I was nearly crushed by truck," McBride said. "Because of that I don't ride on the street anymore."