June 2008 Archive King Racing are set to take on the best that Europe can offer with their strongest team ever in their quest for a fourth European

Continue Reading » More From June 2008
Our question comes to us from Eugene A. Llewellyn Jr. of San Antonio, TX. Eugene writes "I raced from 1992 to 1998 at Alamo Raceway,
Johnson, Trying "Way Too Hard," Redlights in First Round In Chicago Steve Johnson of Irondale, Al, had high hopes for a strong finish in the
Chris Rivas rode the G2 Motorsports/Drag Specialties/S&S Cycle V- Twin from his first pole-qualifying position to his first career NHRA POWERade Pro Stock Motorcycle win
For racers these are indeed hard times. Eight-time Top Fuel Motorcycle champion Larry "Spiderman" McBride has battled his share of adversity throughout his storied and
Harley-Davidson announced that the iconic rock band Foo Fighters has been added to the already stellar line-up of musical talent performing during the Motor Company's
For Top Fuel Motorcycle fans there is no mistaking the one-of-a-kind record setting machine of Australian nitro racer Jay Upton.  With an aerodynamic full fiberglass
What would it be like to have a KZ-style engine in a dirtbike? Would it work? Why would anyone do something like that? After all
IDBL Raises Money for Breast Cancer Patients!
Top Fuel News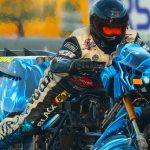 Multiple Australian Top Fuel Motorcycle Champion, Chris Matheson has taken home a much sort after Crocodile Skull Trophy and a Thunder ...
[+]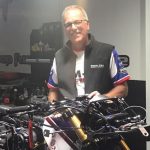 July 29th, 2017 will serve as a footnote in the history of motorcycle racing. At the IDBL WPGC Bike Fest from ...
[+]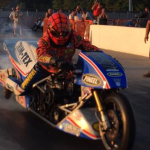 Top Fuel Motorcycle legend and 16-time champion Larry "Spiderman" McBride knew his team would be put to the test under the hot ...
[+]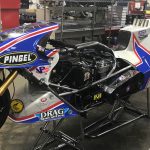 ManCup Top Fuel Motorcycle point leader and 16-time champion Larry "Spiderman" McBride is ready to get back to work at this weekend's, ...
[+]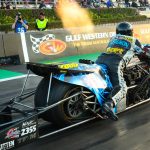 Australia's current Number 1 Top Fuel Motorcycle Champion Chris Matheson and his Nitro Voodoo Team are making final preparations for the ...
[+]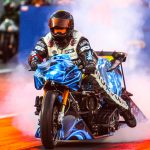 Chris Matheson and his Nitro Voodoo Team have made Australian History taking out their fourth Australian Top Fuel Motorcycle Drag Racing ...
[+]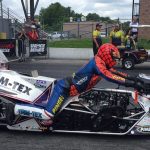 It's a young season for the 16-time Top Fuel Motorcycle champion Larry "Spiderman" McBride, but so far the veteran is pitching ...
[+]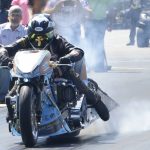 The Gulf Oil Dragracing team of Top Fuel Motorcycle pilot Ian King started kicked off their 2017 season at the Manufacturers ...
[+]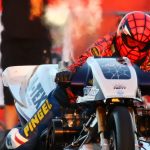 With the level of competition in Top Fuel Motorcycle on the rise, 16-time champion Larry "Spiderman" McBride knows every round win is ...
[+]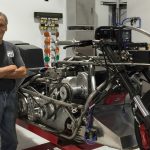 With multiple championships, records and a successful and innovative business, the great Terry Kizer has certainly accomplished enough in the sport ...
[+]
Nitro Dragbike Image of the Day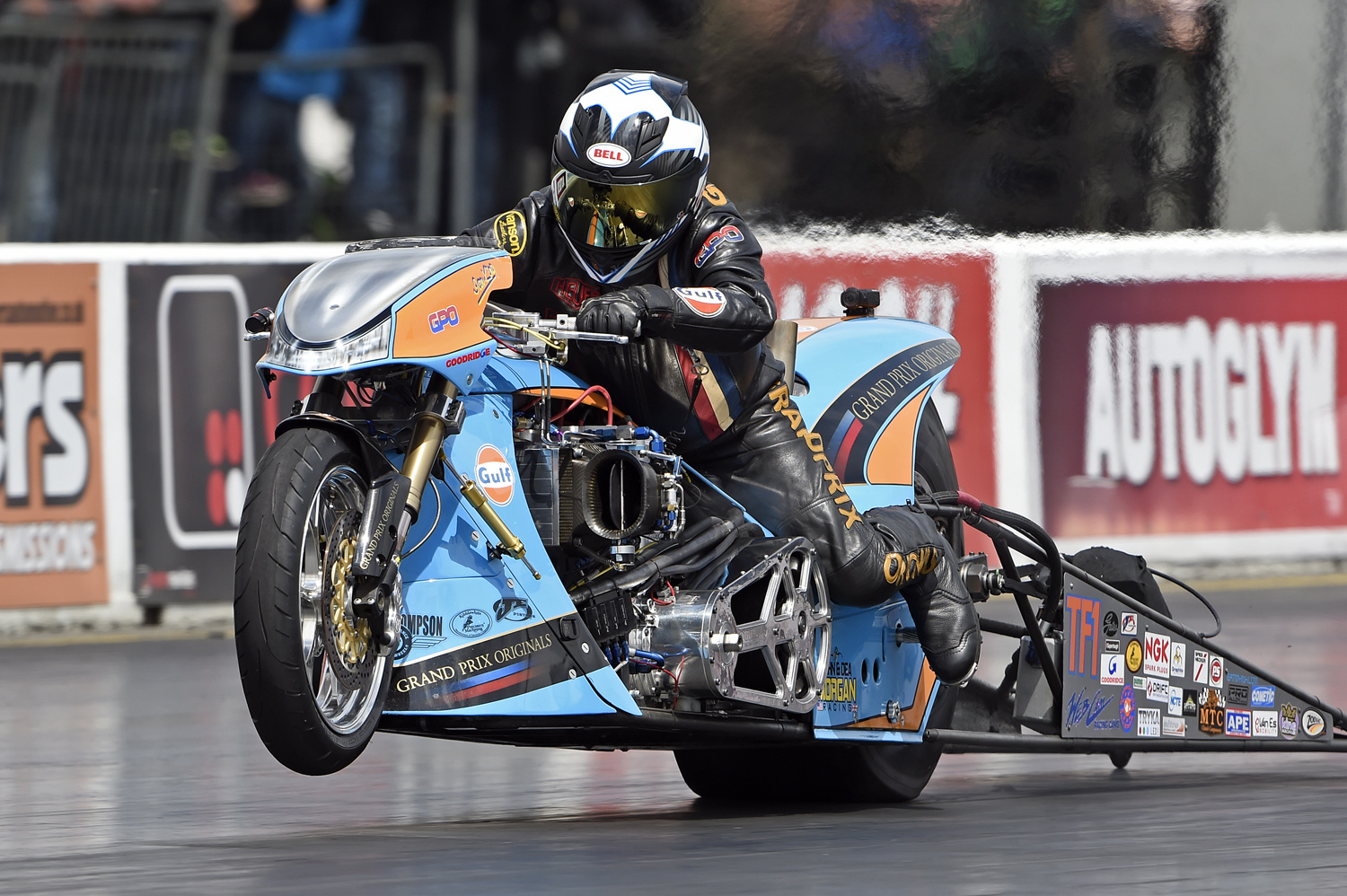 Columns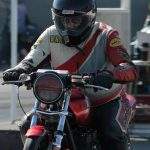 Despite being somewhat of a niche sport, preferences for dragbike racing can vary greatly by region.  For instance, some dragbike bracket racing ...
[+]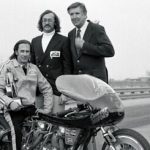 Before motorcycle drag racing could grow, it needed visionary individuals who recognized its potential as a spectator sport. If races among ...
[+]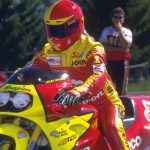 Rivalries are inevitable. Any time money and ego are at stake, strong and unchecked emotions often find their way into the ...
[+]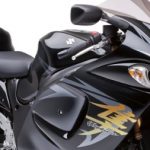 The 2015 and 2016 racing seasons have proven to be eventful; the Manufacturer's Cup, NHDRO and IDBL classes were filled to the ...
[+]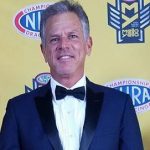 When Jerry Savoie, the affable, unassuming drag racer and alligator farmer from the bayous of Louisiana, won the 2016 NHRA Mello ...
[+]