On September 10-12, the XDA Motorcycle Drag Racing series returns to Virginia Motorsports Park for the Inaugural Bike Brawl. This must-attend event is the sixth stop in the seven-race tour.

The event features the Orient Express Pro Street class running at speeds over 230 mph in only 6-seconds, and the "Running of the Bulls" Grudge Program on Saturday night with the baddest Grudge racers in the game!
Over 700 Professional, Sportsman, and Grudge motorcycle racers will also be in competition all weekend long, battling it out for over $80,000 in cash purse at this event.
Orient Express Pro Street
The battle for a spot at the 25th annual Haltech World Cup Finals presented by Wiseco at Maryland International Raceway is coming down to the wire. Kenny Brewer, Ryan Bonitatis and Darion Payne sit outside of the top ten in points with two races remaining. If they want to compete in front of 40,000+ fans, and a chance to win the $5,000, they need to gain points next weekend and bump out their competitors. Only the top ten will be invited to compete in the Pro Street Shootout sponsored by Platinum General Services on November 3-7, 2021.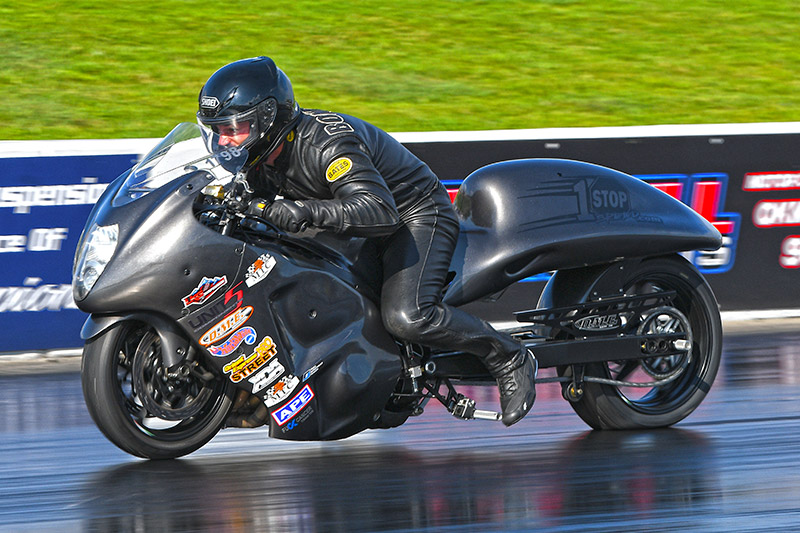 The Bike Brawl will also feature the Orient Express Pro Street Bike Bash finals during qualifying on Saturday. Justin Shakir will be looking to make it into his first XDA Pro Street winner's circle, while Rodney Williford will be trying to hang on to his undefeated winning streak this season.
DME Racing Real Street
The DME Racing Real Street points battle is hot right now with Mark Hylton overtaking the points lead from David Stewart. Hylton has a thirty-eight point lead, which doesn't include the unfinished race that still has to be contested next weekend against Trevor Schnitz.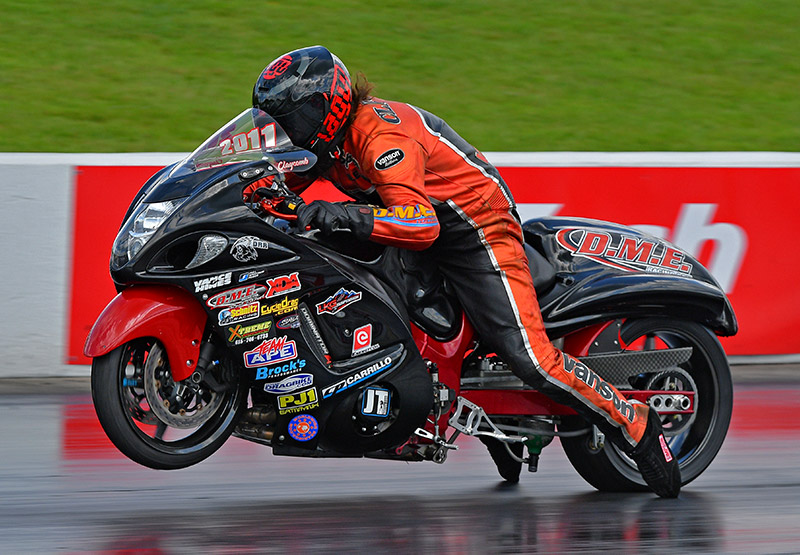 David Stewart will be looking for a fight as he tries to climb his way back to the throne while also holding off class champion Spencer Claycomb from gaining points.
MaxxECU Pro Xtreme
The 1/8 mile heads-up class of MaxxECU Pro Xtreme features Turbocharged, Supercharged, and Nitrous Injected wheelie-bar monsters. And Chris Garner-Jones sits at the helm of this class with a one hundred and thirty-six point lead. John Collins has been Garner-Jones number one rival this season as these two have met in the finals three times. Will next weekend be another battle for these rivals or will Travis Davis, Chris Cutsinger, or Rob Garcia work their way into the final?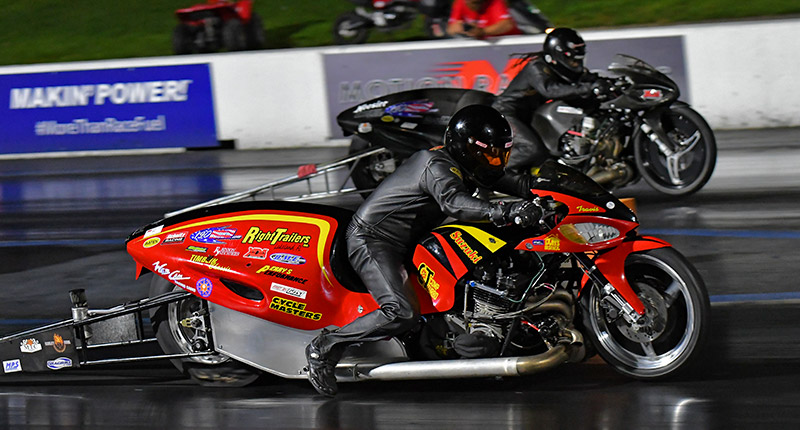 MaxxECU Pro Xtreme is presented by Ace Mechanical, Billy Vose Racing, Dallas Flat Glass, Dunigan Racing, DME Racing, Grothus Dragbikes, Harley Haul, Rob Bush Motorsports, Robinson Industries, Schnitz Racing, Timblin Chassis, and Worldwide Bearings.
HTP Performance Super Stock
David Fondon has ridden three different motorcycles this season, and still, he dominates the Super Stock class by two hundred and forty-four points. Fondon has ridden a 2019 Kawasaki ZX-10R, a 2020 BMW S1000RR, and a 2020 Kawasaki ZX-14. This diversity in motorcycles shows that HTP Performance Super Stock is a true rider's class.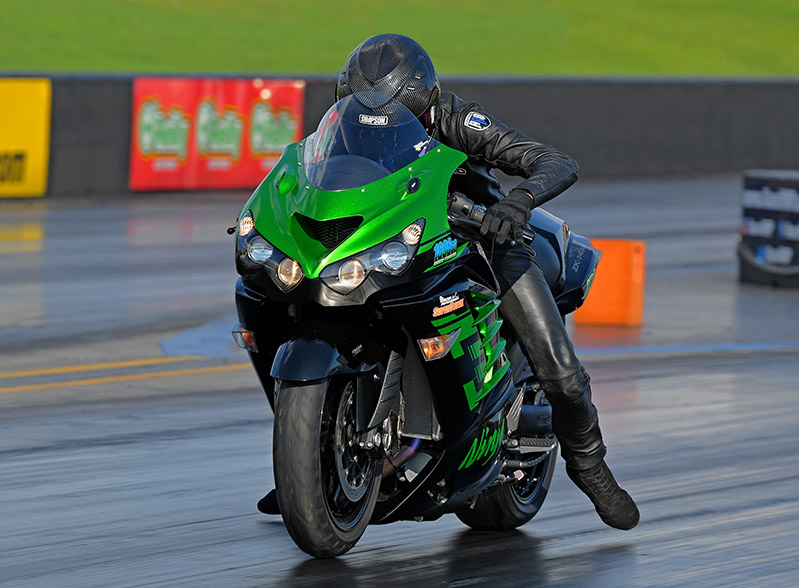 HTP Performance Grudge
The HTP Performance Grudge racers will be ready to get back on the best-prepped racing surface that these racers can find in the country. The performance is evident when you see these rockets launch down the eight-mile looking to outrun their opponent for that stack of cash.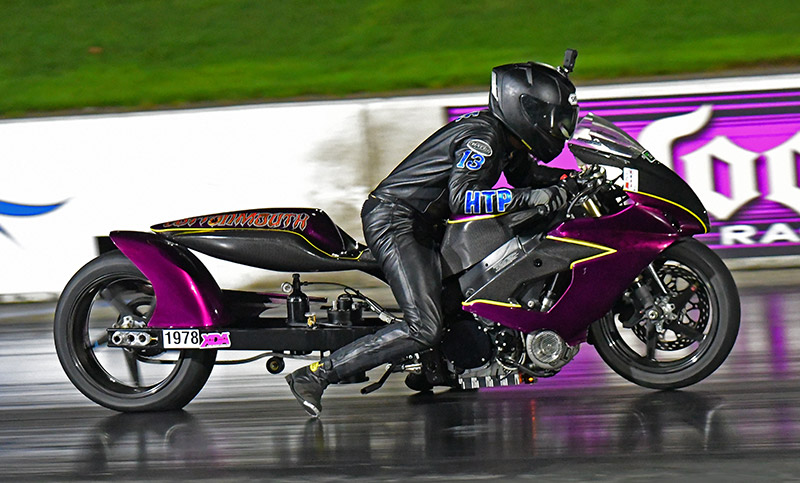 In APE Nitrous Bulls Russell Dennison holds a fifty-eight point lead, in 3 Sixty 5 Monster Bulls Dave Page holds a three point lead, and in Tommies Motorsports DMV Bulls Geoff Godfrey holds a two point lead.
These last two races will be thrilling as these no-time racers are looking to make their mark with a 2021 championship. It's time to put up or shut up.
Vance & Hines 4.60 Index
In Vance & Hines 4.60, Ronald Procopio has a mere twenty-eight point lead over the class. Shayne Proctor, who was on a winning streak and poised to take over the top spot, took a first-round loss at the Bike Bash last month. Proctor, Mac McAdams, Broderick Jackson, Jim Jordan and Troy Hausmann are all in firing distance to make some moves next weekend.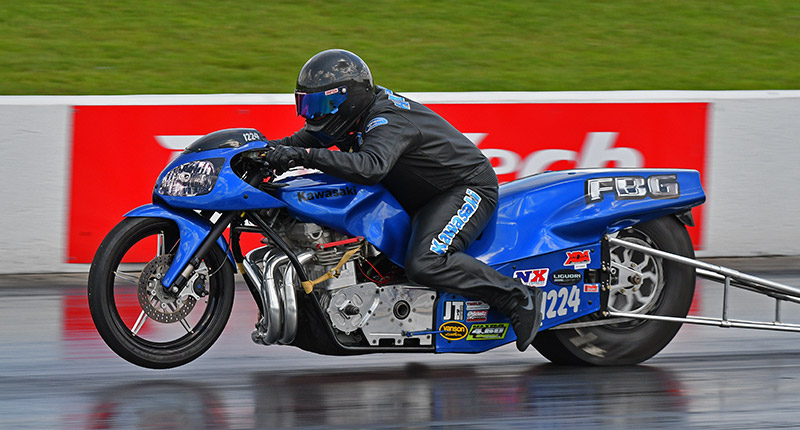 1 Stop Speed 5.60 Index
The 2020 Champion Dustin Lee is on track to defend his 1 Stop Speed 5.60 Championship. Lee currently leads the class by one hundred and seventy-one points. If Carson Fields, Jimmie Miller or Nick Noble want the championship, Lee needs to lose the first round at the final two events, and they need to finish with wins.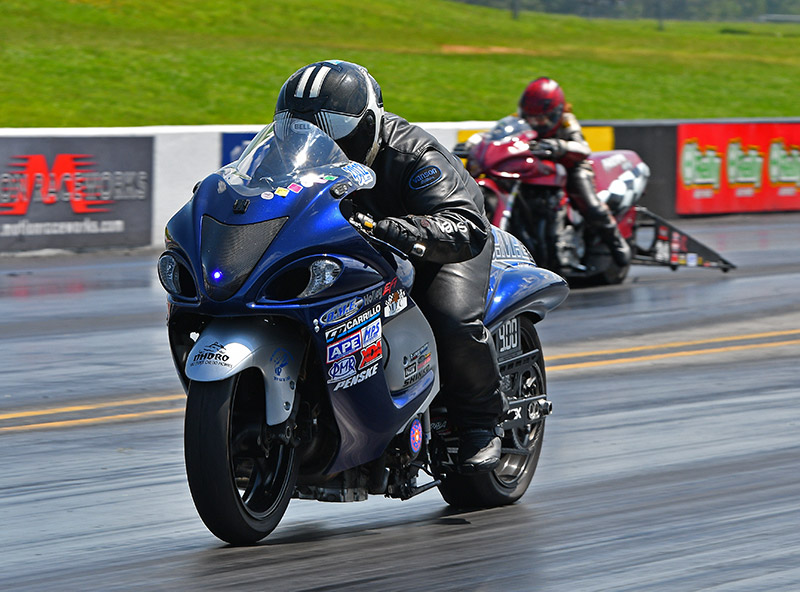 Mickey Thompson Tires Top Sportsman
In Mickey Thompson Tires Top Sportsman, Jefferey Santin currently leads the point chase; however, the championship is still up for grabs with two races left in the season. Bobby Holland, George Shriver, Dustin Lee, Robin Procopio, and Normal Teal are still fighting to take over the top spot.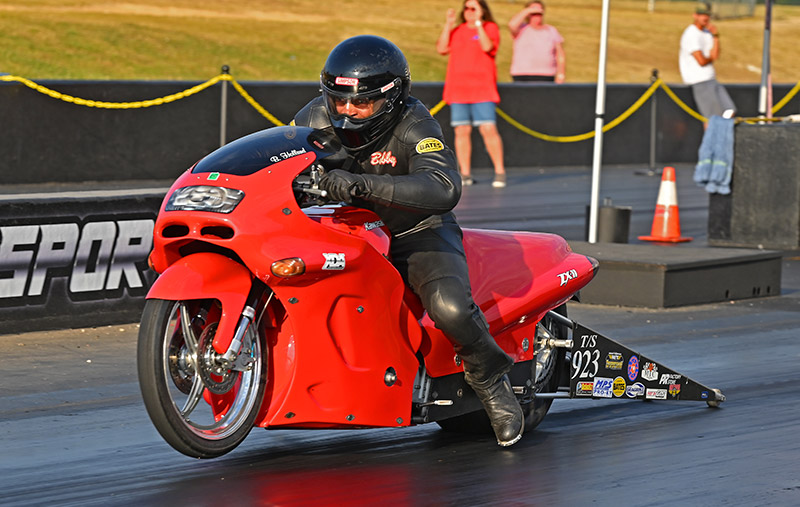 MPS Racing Pro ET
Jeffrey Santin has dominated the sportsman ranks all season, and with a fifty-two point lead in MPS Racing Pro ET he needs to stay two rounds ahead of Dale Hamilton for the last two races to take the 2021 season championship. And Hamilton isn't going to give it away without a fight.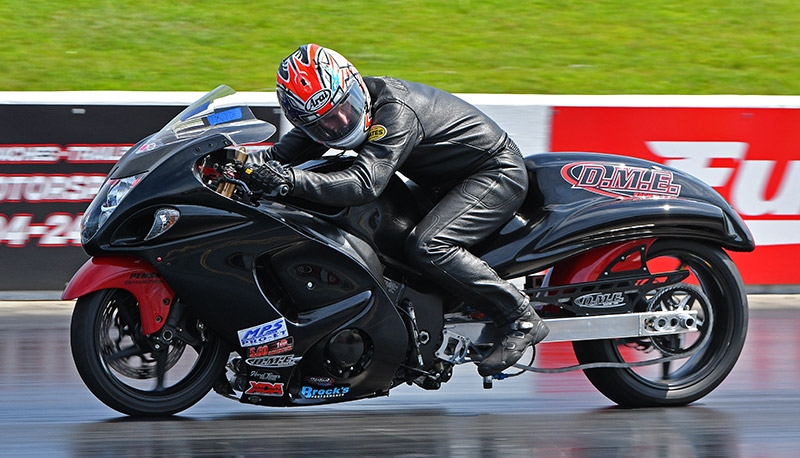 Brock's Performance Street ET
The Brock's Performance Street ET racers only have two events left this season, and the points chase heats up among the top ten racers in points. Derrick Milbourne leads by only eleven points with Mark Blake, Louis Green Jr, Russell Dennison Jr, and Patrick Farrow hot on the chase.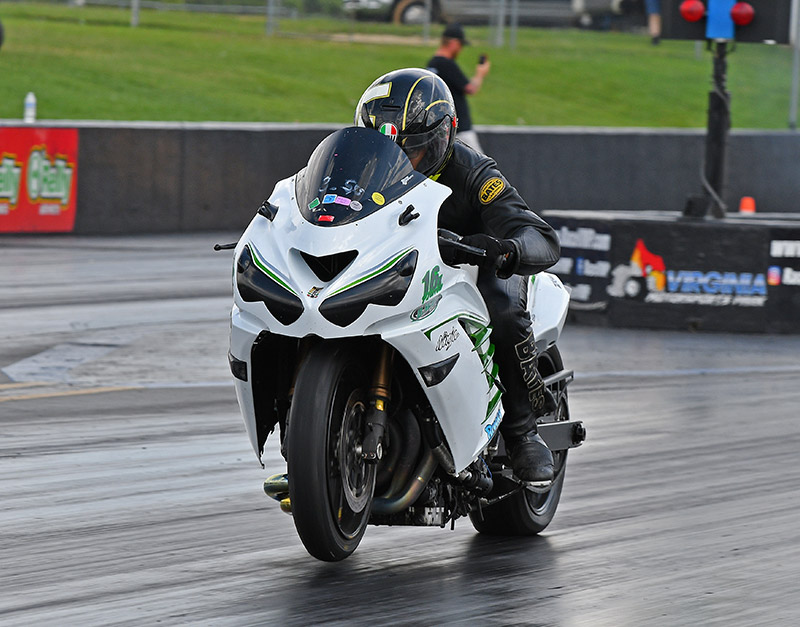 Along with the pros running a Friday Night Qualifying session, sixty-four of the best sportsman racers will compete in the Hard Times Parts & Service Gamblers Race. On Saturday, XDA sportsman racers compete in the Voodoo Custom Motorcycle Components Bracket Bash. Combine that with Sunday MPS Pro ET and Brock's Performance Street ET, $26,000 is up for grabs for sportsman racers at every XDA race.
And don't forget the vendor midway will be full of great deals on motorcycle parts, accessories, and apparel. Saturday Night from 5pm-11pm, you don't want to miss the HTP Performance Afterdark Underground with Grudge Racing, Running of the Bulls, and Pro Qualifiers!
Make plans now for our last round of motorcycle drag racing at Virginia Motorsports Park this season. Gates open on Friday at 8am, and the action lasts for three whole days! That's a great deal for a $40 weekend pass, and kids 11 & under are always FREE!
Visit www.XDAracing.com for event information, class rules, payouts, entry fees, schedule, and more.
About XDA Racing
The Xtreme Dragbike Association (XDA) is an east coast motorcycle drag racing series with 700+ motorcycle racers competing at each event. Every XDA event hosts professional classes, sportsman classes, grudge racing and a vendor midway. Lifestyle activities such as bike shows, bikini contests, DJ and live bands are also held at select events. For more information on the XDA, please visit www.xdaracing.com or connect with us on Facebook, Instagram, Twitter and YouTube @xdaracing
Class Entry List and Resources
XDA prides itself on having a close-knit group of racers. Below you will find a list of racers attending this event, along with links to class-specific groups that you can access to talk to other racers and get your questions answered. Together we are strong.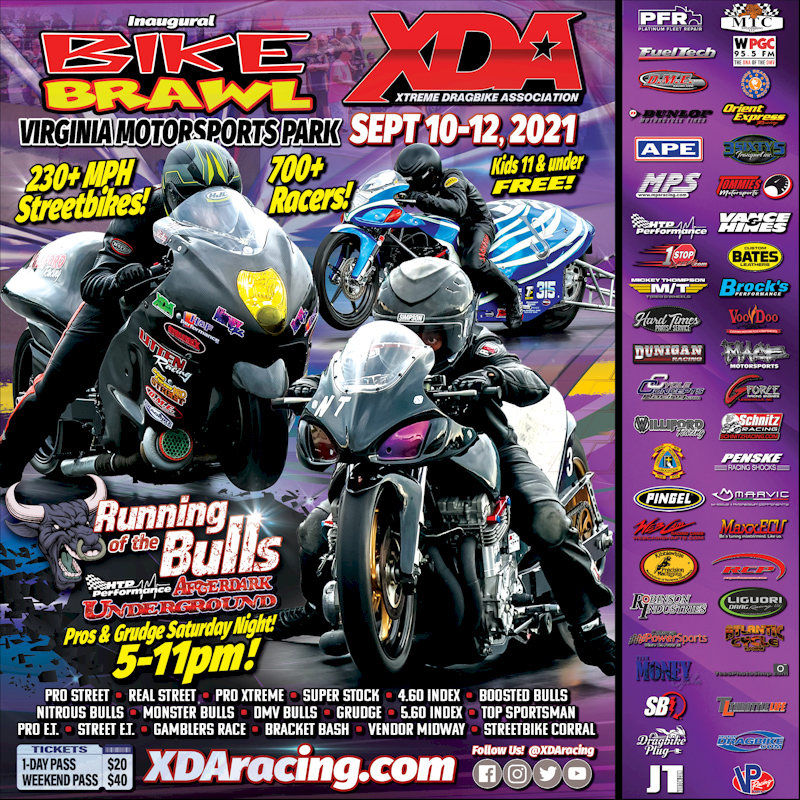 There are more videos on the Cycledrag Youtube channel (please subscribe here) and the Cycledrag.com Facebook page (Please like here) and more will be coming soon. Check back daily.
To take advantage of some amazing discounts at Brock's Performance, click – http://brocksperformance.com?aff=12
USE cycledrag5 coupon code.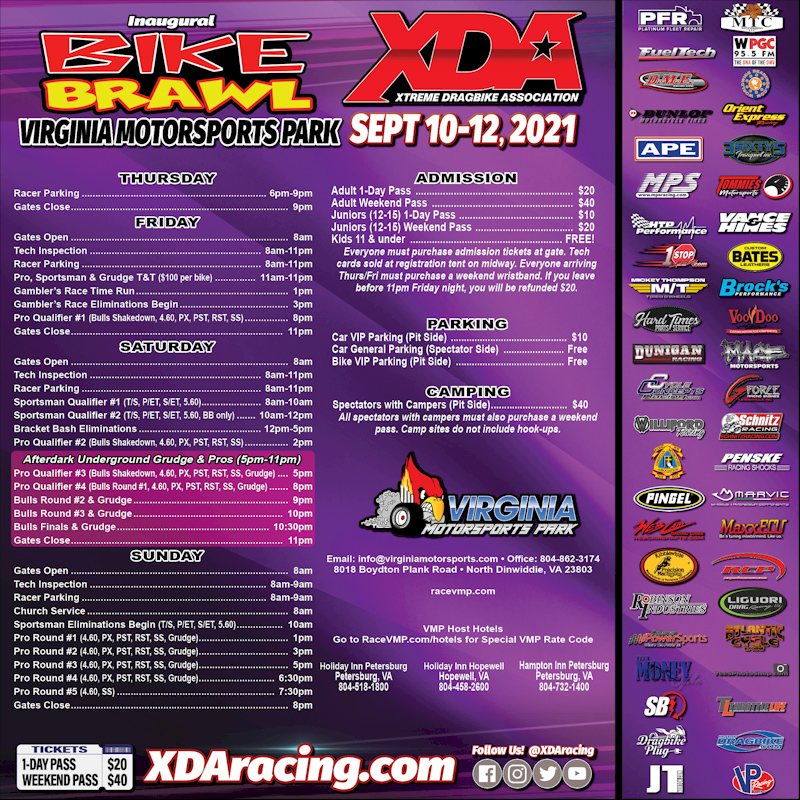 Orient Express Pro Street
Jordan Haase, Greg Wallace,Curtis Brown,Rodney Williford, Ryan Bonitatis, Ricky Wood, Jamie Lopes, Darion Payne, Justin Shakir, James Waugh, Mark Gargiulo, Jason Dunigan, Ryan Hable, Kenny Brewer, and Gaige Herrera.
DME Racing Real Street
Jamie Lopes, Trevor Schnitz, Chad Sosnowski, Spencer Claycomb, Brittany Bohne, Caleb Holt, Anibal Merced, Bud Harrod, Ralphie Navarro, Marcus Hylton, and Rickey Gadson.
MaxxECU Pro Xtreme
John Collins, Travis Davis, Chris Garner-Jones, Chris Cutsinger, and Rob Garcia.
HTP Performance Super Stock
David Fondon, Key Moore, Dystany Spurlock, Darion Payne, Mark Blake, Russell Dennison Jr, Caleb Holt, Curtis McDougald, Terry Geesey, Trevor Schnitz, Ronnie Trainham, Tim Cottrell, Derek Sobiech, Mike Davis, Silas Wood, Brian Johnson, Blake Johnson, Jy'rec Givens, and Jerome Max Benton.
Vance & Hines 4.60 Index
Tyler Cammock, Douglas Robinson, Mike Stewart, Mike Beverly, Cameron Shelton, Durwood Rawlings, Kevin White, Kenny Cornnell, Mike Ostrowski, Jim Jordan, Shayne Proctor, Wes Hawkins, Wilson Burkhead, Preston Hopkins, Terry Tompkins, Eran Pielert, Ander Kevin, Ron Bonitatis, Daryl Hollins, Rob Hunnicutt, Ronald Procopio, Troy Hausmann, Larry Leftwich, Harvey Hubbard, Dystany Spurlock, Thomas Gunn, Mac McAdams, George Whitaker, Curtis Griggs, Willie Jones, Boo Brown, John Hall, and Broderick Jackson.