The Southeastern Drag Bike Association, sponsored by Schnitz Racing, hosted the VooDoo Season Opener at Brainerd Motorsports Park in Ringgold Georgia on April 11th, 2021.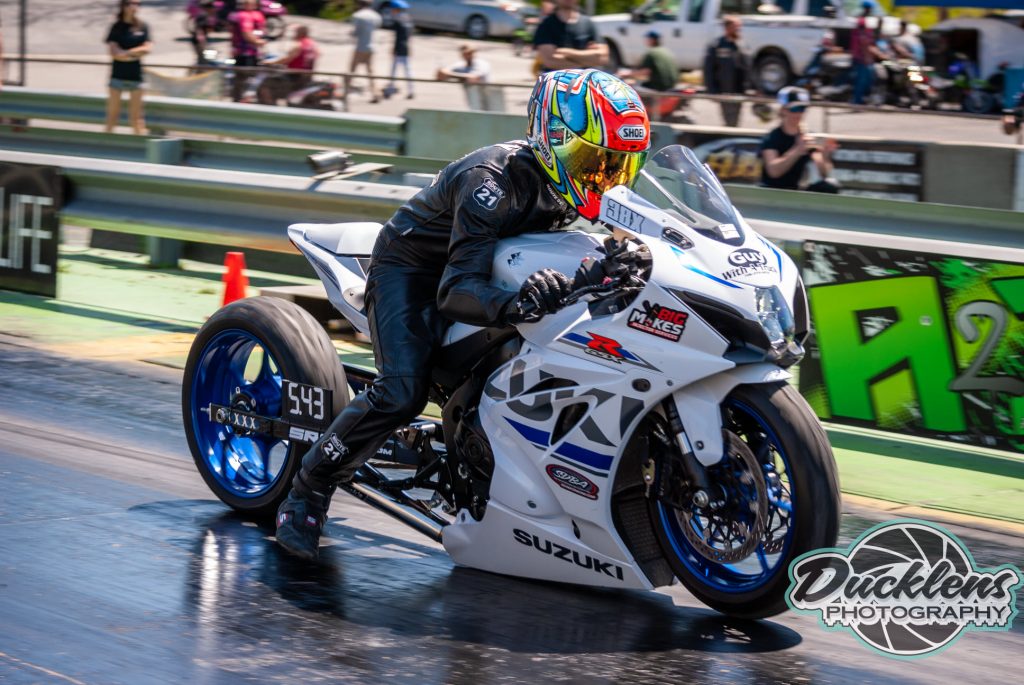 All SDBA events in 2021 are presented by Evil Swing Arms. All-day testing went well on Friday but Saturday was awash after some morning showers. Luckily, the track owners (thank you Steven and Amy Farrow) and the SDBA decided on a pit bike race and the result was a super fun Saturday with 119 entries and a $2300 purse!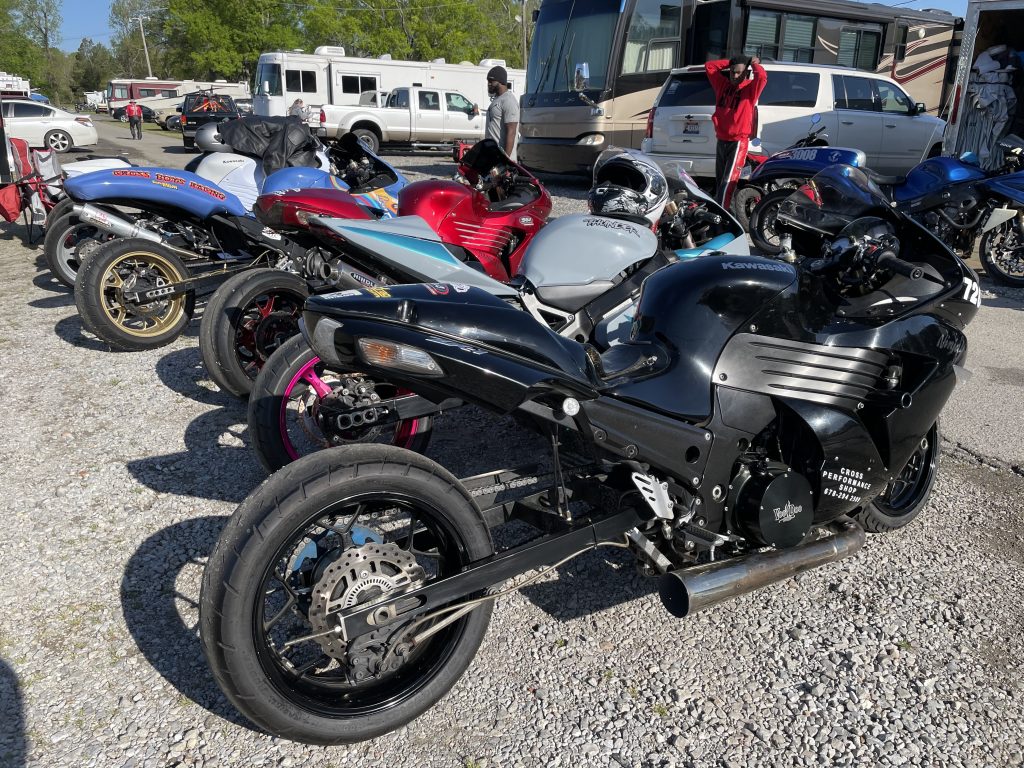 Adults, kids, and adults acting like kids all participated and had a blast! Legendary sportsman racer-turned-scooter-jockey Bob Burt was runner up to Junior Dragster racer-turned-golf-cart-bracket-racer-extraordinaire Ashley McCarver and her father Charles Gazaway.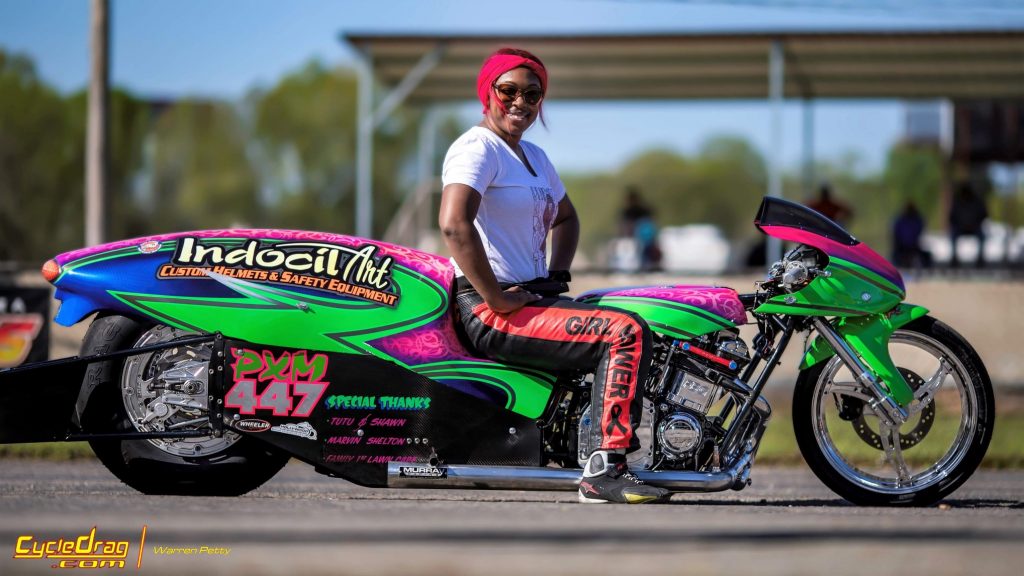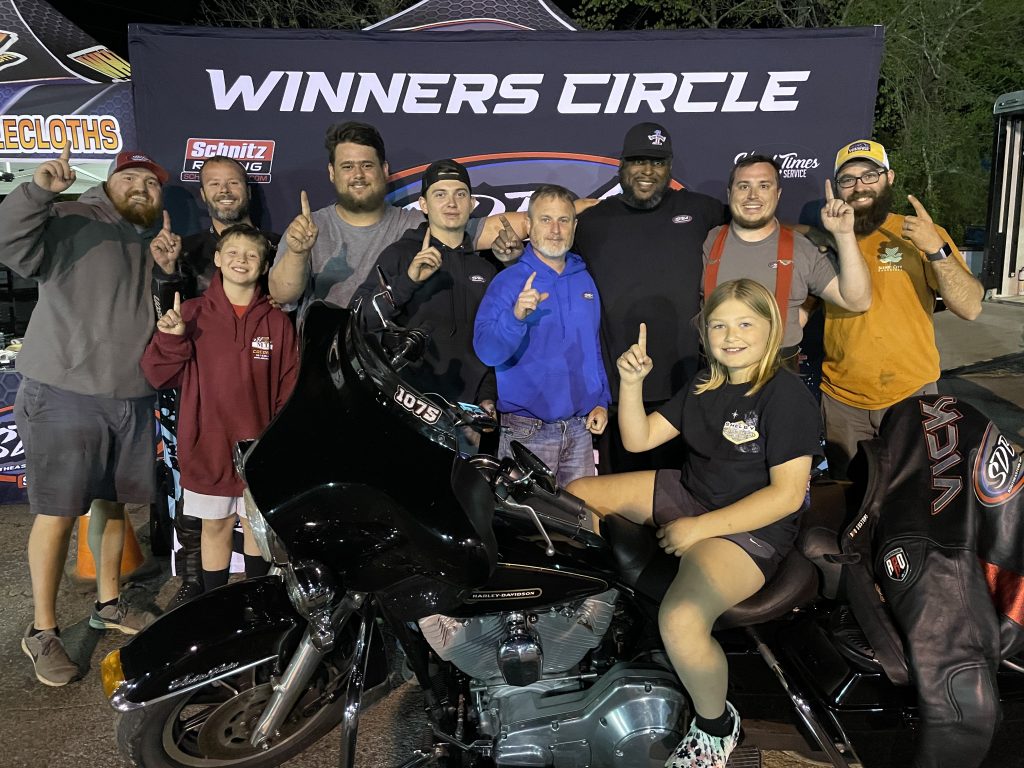 Sunday was a great day for racing with 218 entries for competition, with a few leaving due to the rain Saturday.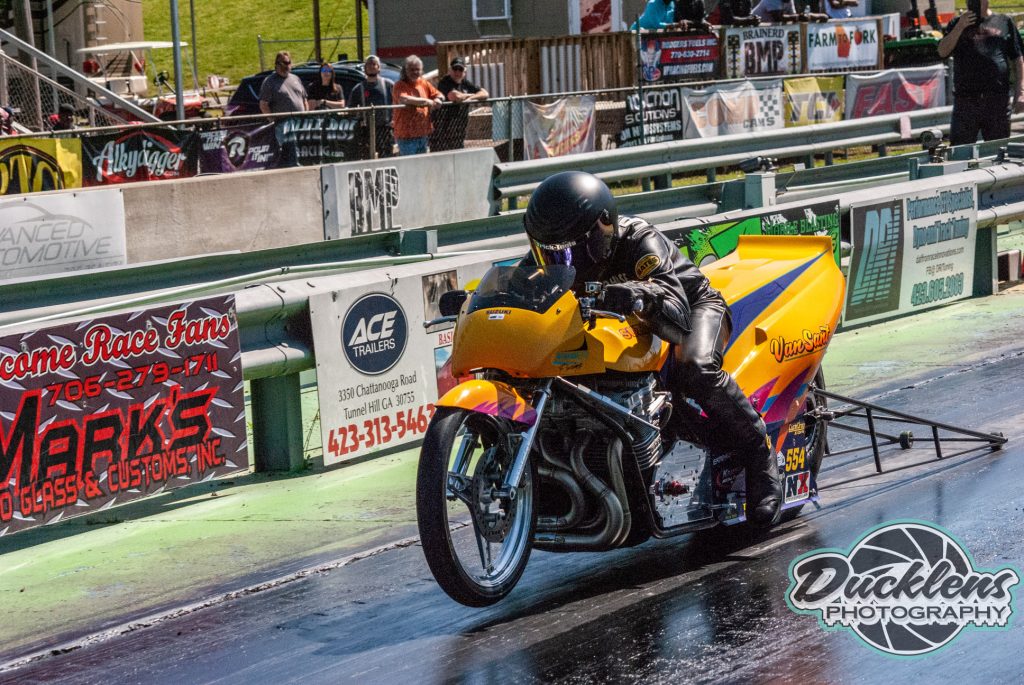 The Hard Times Parts & Service 32 bike Shootout Friday night ended up with Sonny Vick, Duane Jackson, Joe Deck, and Dustin Lee splitting the $3200 purse.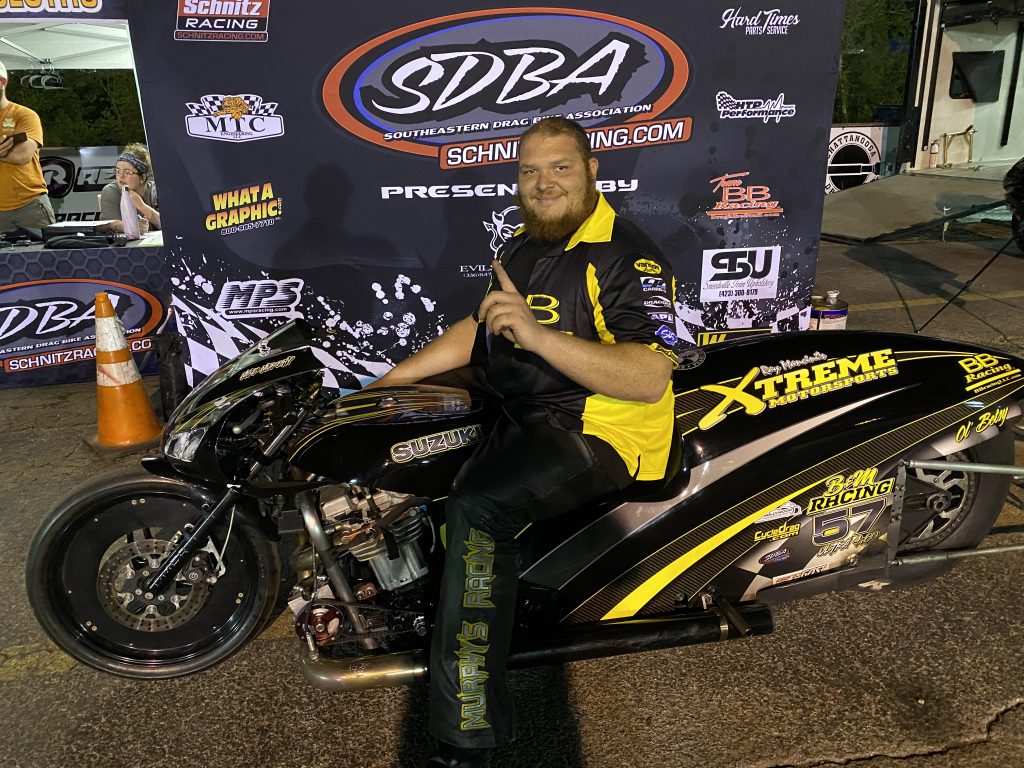 MPS Pro ET – 38 entries – Winner Joe Deck R/U Marshall Hutchinson
WhaAGraphic! Junior Dragsters – 14 entries – Winner Branson Jones R/U Drew Long
Brock's Performance Street ET – 67 entries – Dustin Lee R/U Wes Brown
Week's Performance 4.60 – 10 entries – #1 Qualifier Smokin Joe Rodney – Winner Mike Murphy R/U Tommy Saxon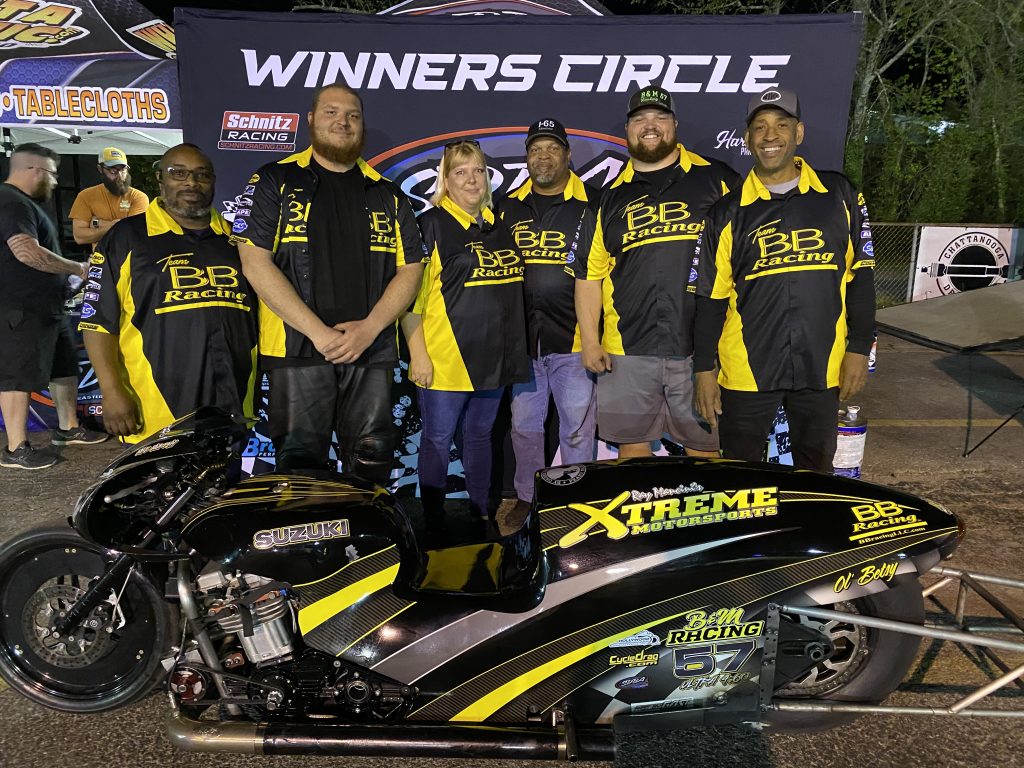 HTP Performance Super Stock – 6 entries – #1 Qualifier Brian Dale, Winner Brian Dale R/U CJ Cobb
Schnitz Racing Top Gas – 12 entries – #1 Qualifier Joe Deck – Winner Kurt Clark R/U Joe Deck
Sneedville Upholstery & Trim V Twin – 15 entries – Winner Sonny Vick R/U Stacy Smith
MTC Super Comp – 20 entries – #1 Qualifier Wes Brown Winner Wes Brown R/U Duane Jackson
BB Racing Ultra Sportsman – 32 entries – #1 Qualifier Dusty Brazel Winner John Markham R/U Dusty Brazel
There are more videos on the Cycledrag Youtube channel (please subscribe here) and the Cycledrag.com Facebook page (Please like here) and more will be coming soon. Check back daily.