It's been a banner year for Trim-Tex Motorsports.  In multiple forms of racing the respected drywall product manufacturer is piling up an impressive list of accomplishments.
In late September, highly-regarded sports car racer, 21-year-old Trent Hindman used his skill and finesse to motor the No. 70 Trim-Tex / Fall-Line BMW to an extraordinary victory at the 53rd SCCA National Championship Runoffs at the Mid-Ohio Sports Car Course in Lexington, Ohio.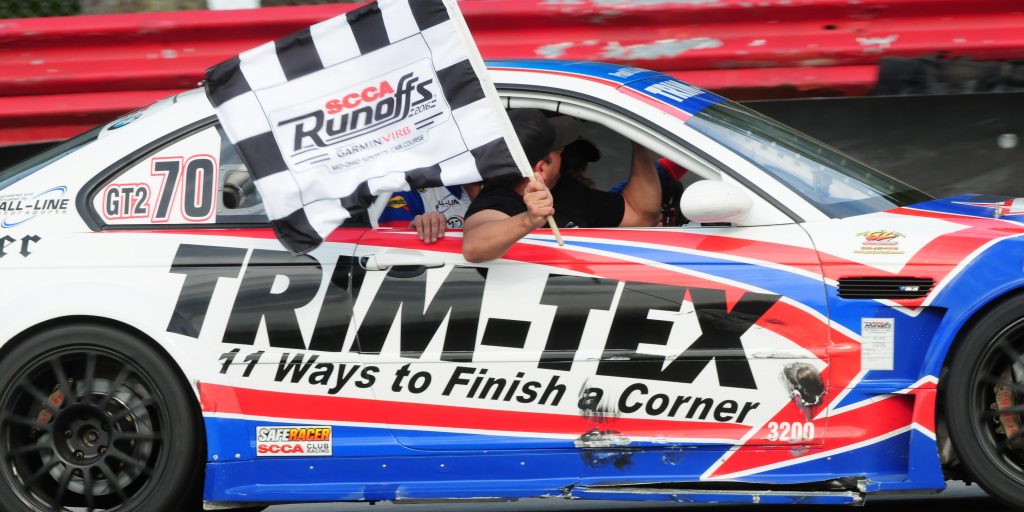 "We are relishing in the win," Hindman said, after returning from 23 days on the road, now able to fully reflect on the magnitude of the accomplishment.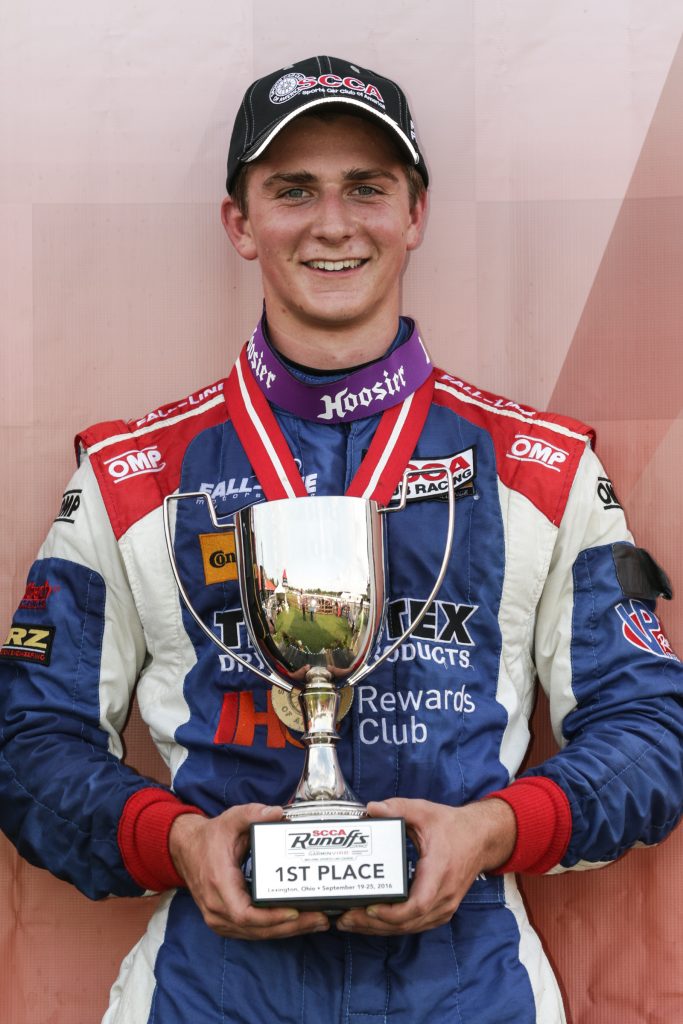 Trim-Tex President and major racing enthusiast Joe Koenig shared the young competitor's elation.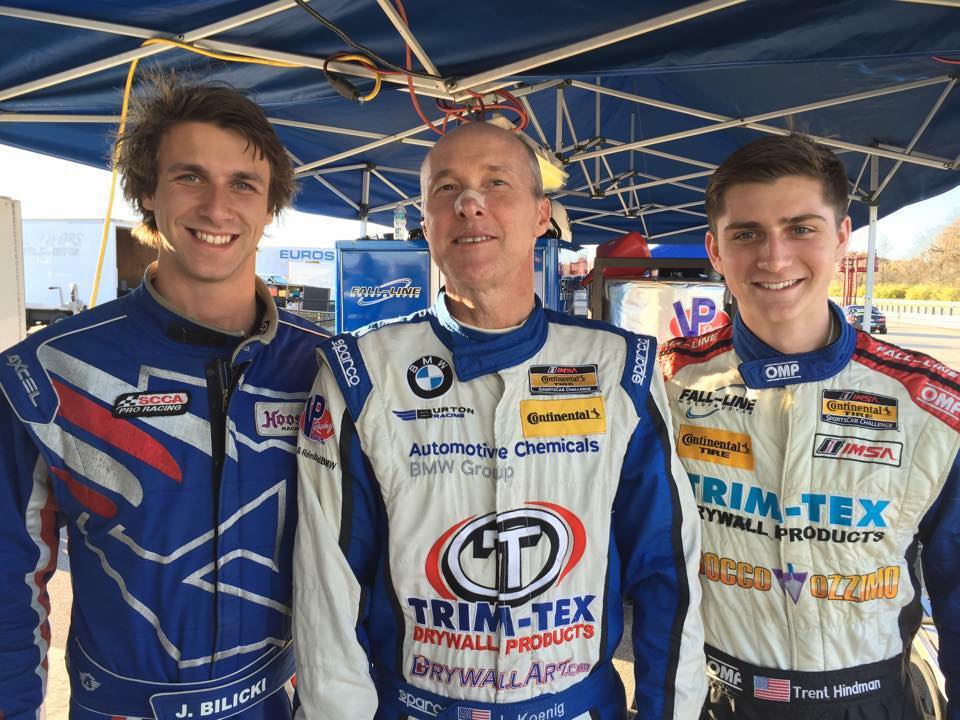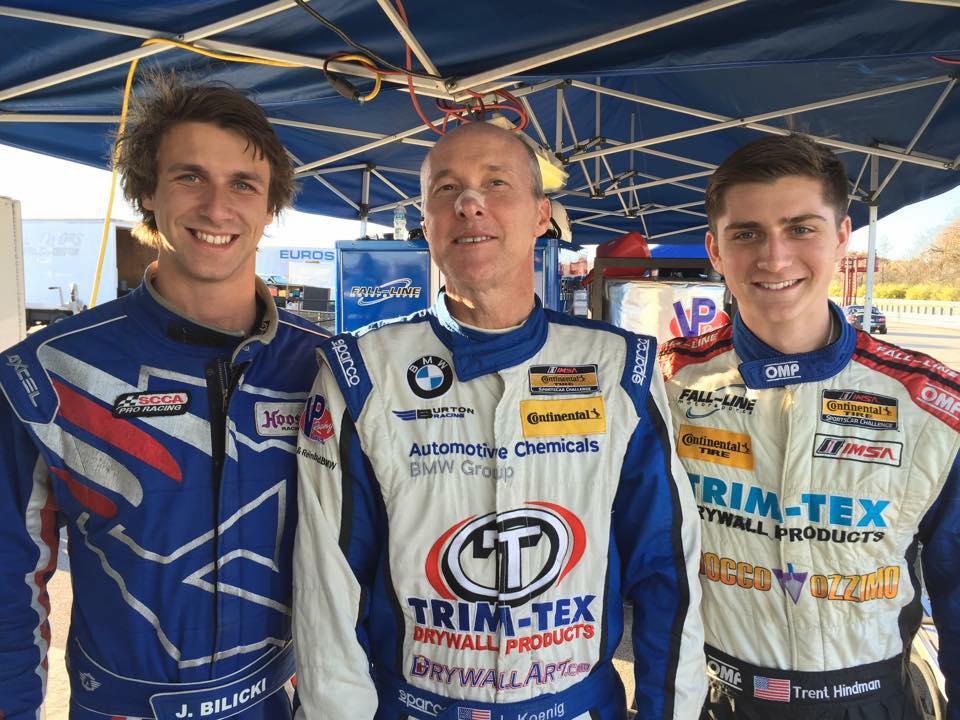 "I'm extremely happy when a plan is put together, everyone works hard and we get the job done. This was a year in the making," said Koenig. "When it came time to race we gave Trent a great car and he did a great job."
The victory proved to be a fitting 21st birthday present for Hindman.  For Koenig, who came close to winning the race as a driver in past seasons, the victory was enormously meaningful.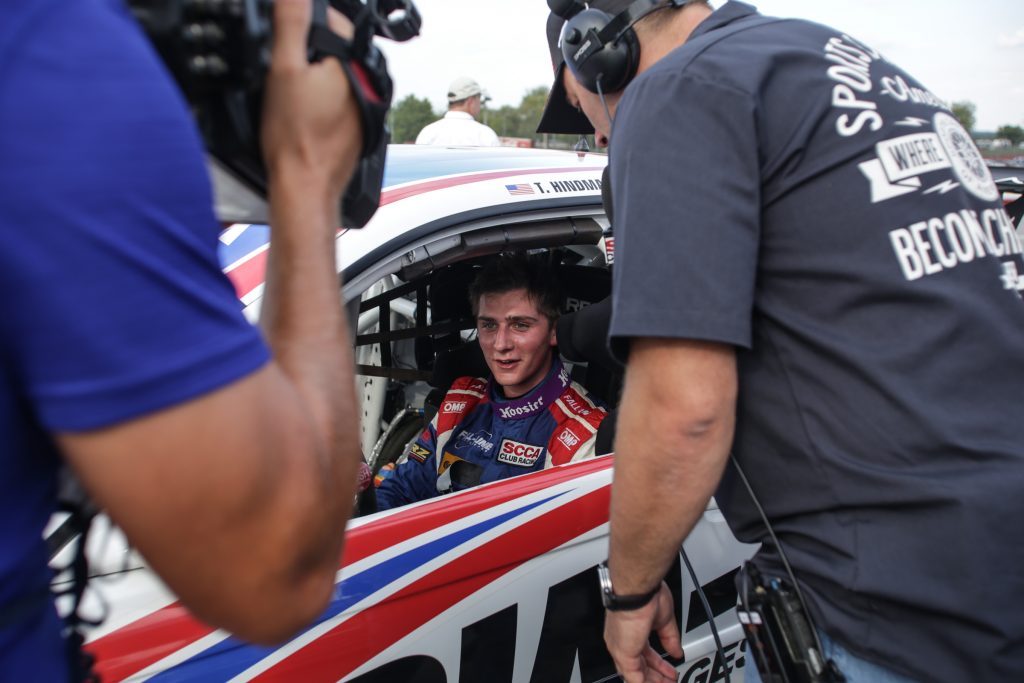 "Just to see Joe's reaction was priceless. Getting it together, as a team, that's something you can't buy, something you can't manufacture. We put in a ton of effort to make it happen," said Hindman, who considers the victory one of his greatest accomplishments in his 12-year racing career.
Similar to Trim-Tex's NHRA Pro Stock Motorcycle championship with Geno Scali in 2003, much of the title seemed to be won behind the scenes. Away from the racetrack, Hindman, Koenig and the entire team spent a lot of time dialing in the race car affectionately known as "Arnold."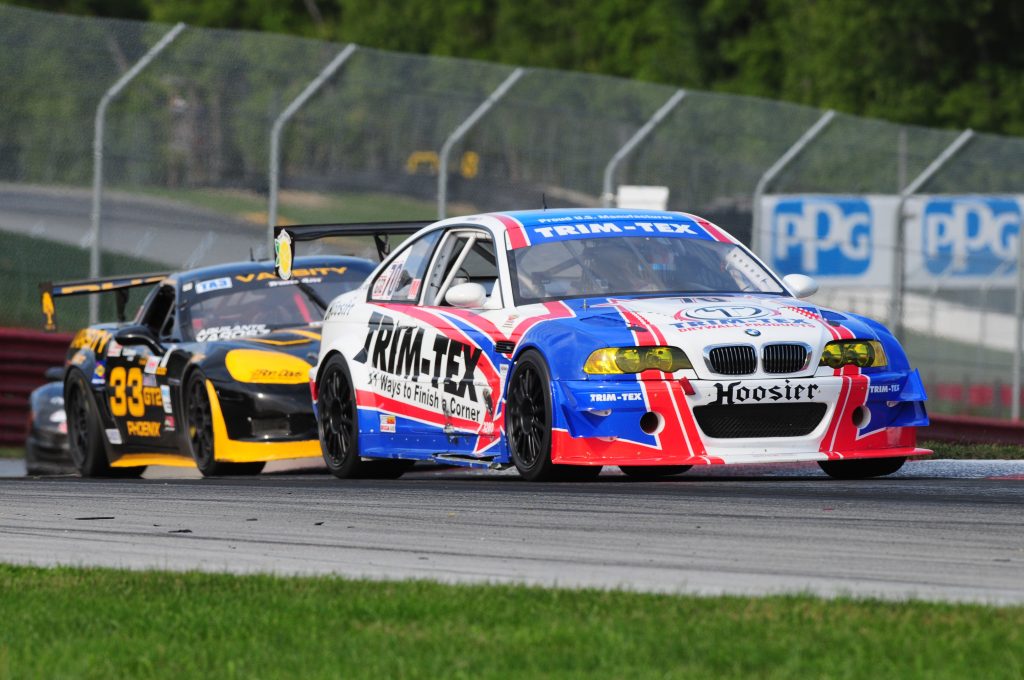 "We needed time to really draw the full potential out. We ended up with a great car," Hindman said. "It took a lot of work and communication."
The crew also took full advantage of the four, 15-minute qualifiers each day at the event. There was a lot of time spent testing the team's different compounds of Hoosier tires.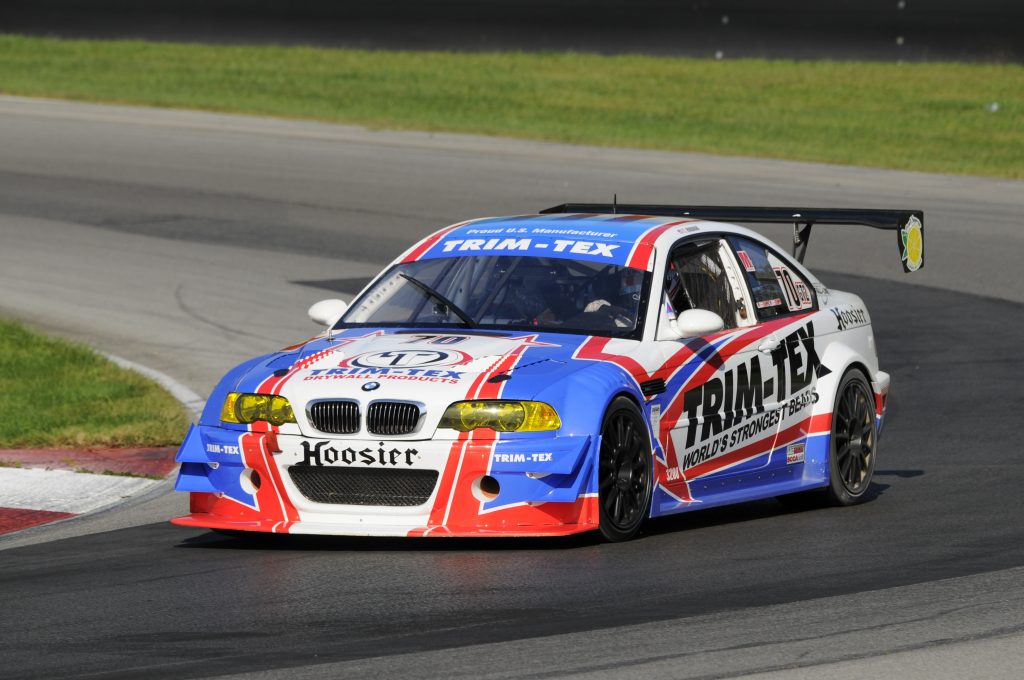 "We love the Hoosier A7, which offers a soft compound with instant grip," Koenig said. "We knew that's what the competition was running. We were qualified second and took a gamble and went with the more durable Hoosier R7 compound."
The astute judgment paid off.  The car was swift and nimble enough to hold off a very quick Phoenix Performance Corvette team that many fans pointed to as the squad to beat.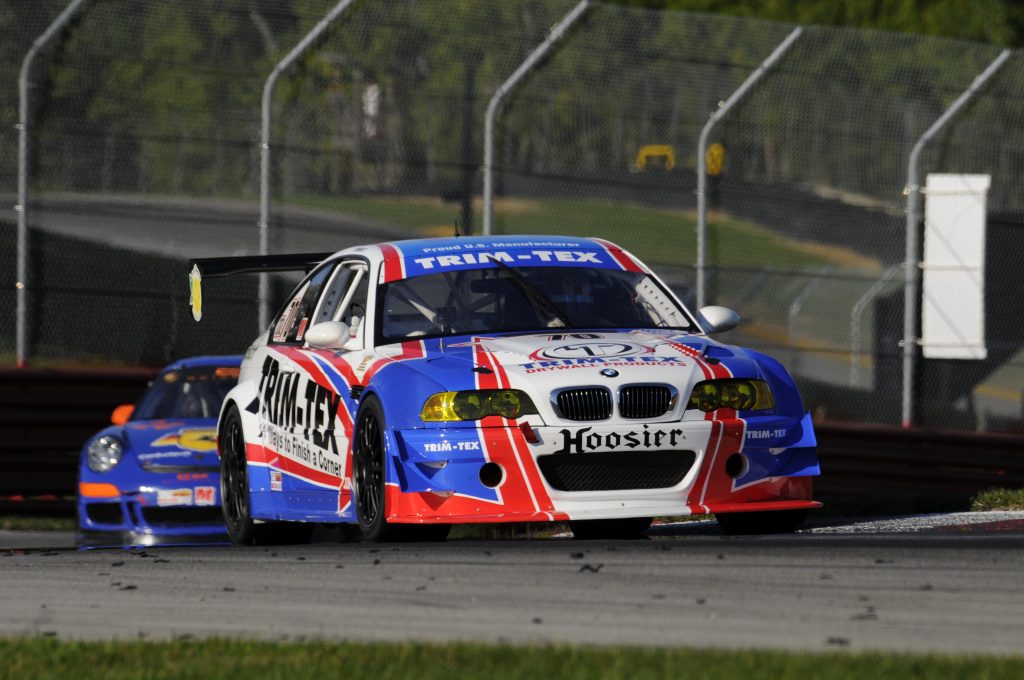 "That team is so fast I knew I had to be aggressive," Hindman said. "The night of the race we said we don't have much to lose. We wanted a win."
At the start of the race, Hindman's aggression made the former drag racing champion Koenig smile. Like a Pro Stock Motorcycle leaving the line with a near-perfect reaction time, Hindman scored a valuable holeshot.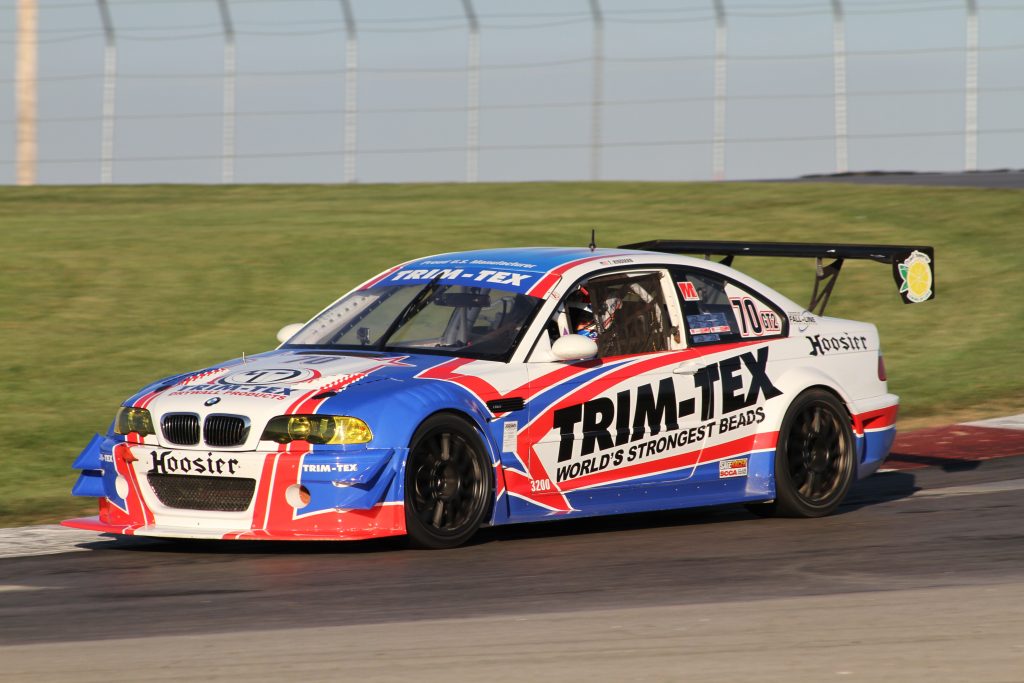 "Joe is always talking about his drag racing days. I think some of that rubbed off on me. I saw the flagger's hand move so I put the pedal to the floor," Hindman said. "In the driver's meeting they stress to us, the race can't be won on the first corner, but it can be lost. I agree with that most of the time, but I knew if I did not get out in front it would be a difficult event."
Koenig had a fantastic view of the start.
"Trent was at the top of first gear, banged through the rest of the gears and just out drag raced the Corvette to the first corner," Koenig said. "It was fun to watch."
Hindman then spent about 39 minutes, defending his position with some first-rate, hard racing.  On the strength of his durable Hoosier R7s, Hindman held his lead and secured the coveted victory as the race ended under caution.
"I was relieved to see that yellow come out. It meant I would not put any more scratches on that beautiful race car," laughed Hindman.
Many remarked that it was the best race of the weekend.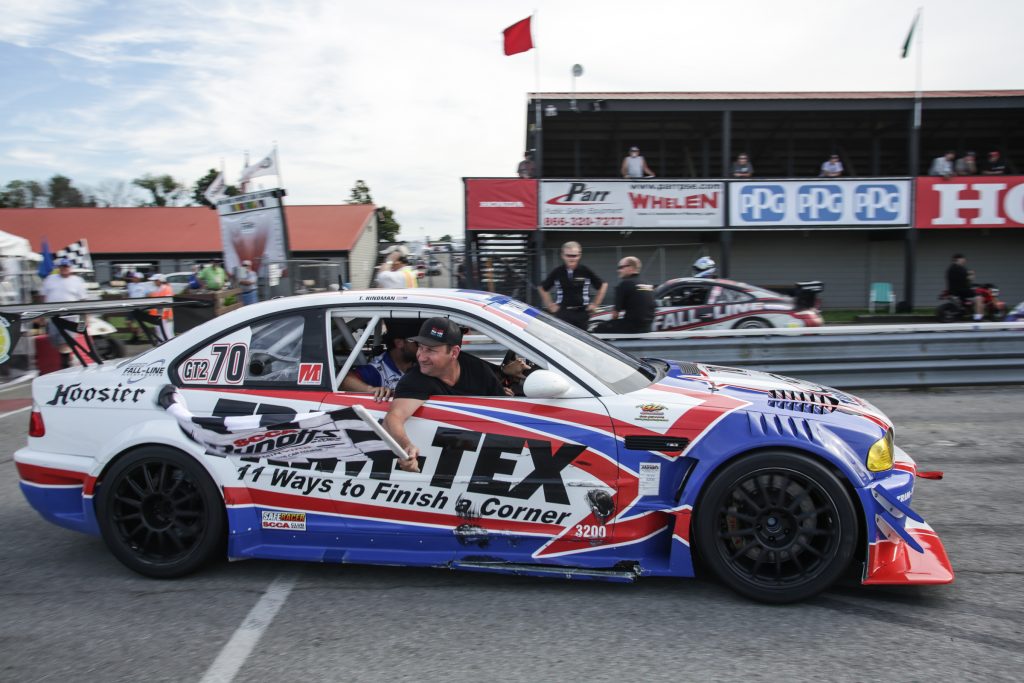 "Winning a race where you run away from everyone is one thing. This was just an absolute barn burner," Koenig said. "The chief steward told Trent and I at technical inspection that this was the best GT2 race he's seen in his 30 years."
With the sought-after triumph, Trim-Tex continues to carve out an impressive motorsports legacy.
"I hope this helps Trent in his career. He's been such a great ambassador for Trim-Tex and a great friend," Koenig said.  "Being a Runoffs champion will be a really good resume booster for him. He can go really far in this sport."
Hindman thanked Trim-Tex for all the support.
"A lot of the folks behind the scenes at Trim-Tex made this possible. There is a reason that car is wrapped in the beautiful red, white and blue (Trim-Tex design). All the folks in Lincolnwood, Ill. are the driving force in making it possible," Hindman said. "The only thing that would make this even sweeter is to see Joe get back in the car and behind the wheel."
Koenig also thanked Fall-Line owner Mark Boden, team engineer Nathan McBride, crew chief Mike Grady, car chief  Seth Weingartz, car builder J P Novelli  and Tim Gilvin of Hoosier Tires.