Competitive and talented motorcycle drag racing veteran Dave Vantine has a lofty goal for 2018. The Hamilton, N.Y. based Top Fuel Motorcycle pilot is aspiring to be the second competitor to reach the much admired and celebrated 5.60 zone.
"I'm very excited for the season," Vantine said.
Off-season improvements to the ultra-fast "Yellow Bullet" Top Fuel Motorcycle have Vantine feeling very optimistic. The bike has been upgraded to a 2.1-liter supercharger, up from a 1.5 liter, and a fuel pump capable of 17 gallons per minute, as opposed to the 15 gallon per minute unit the team utilized last season.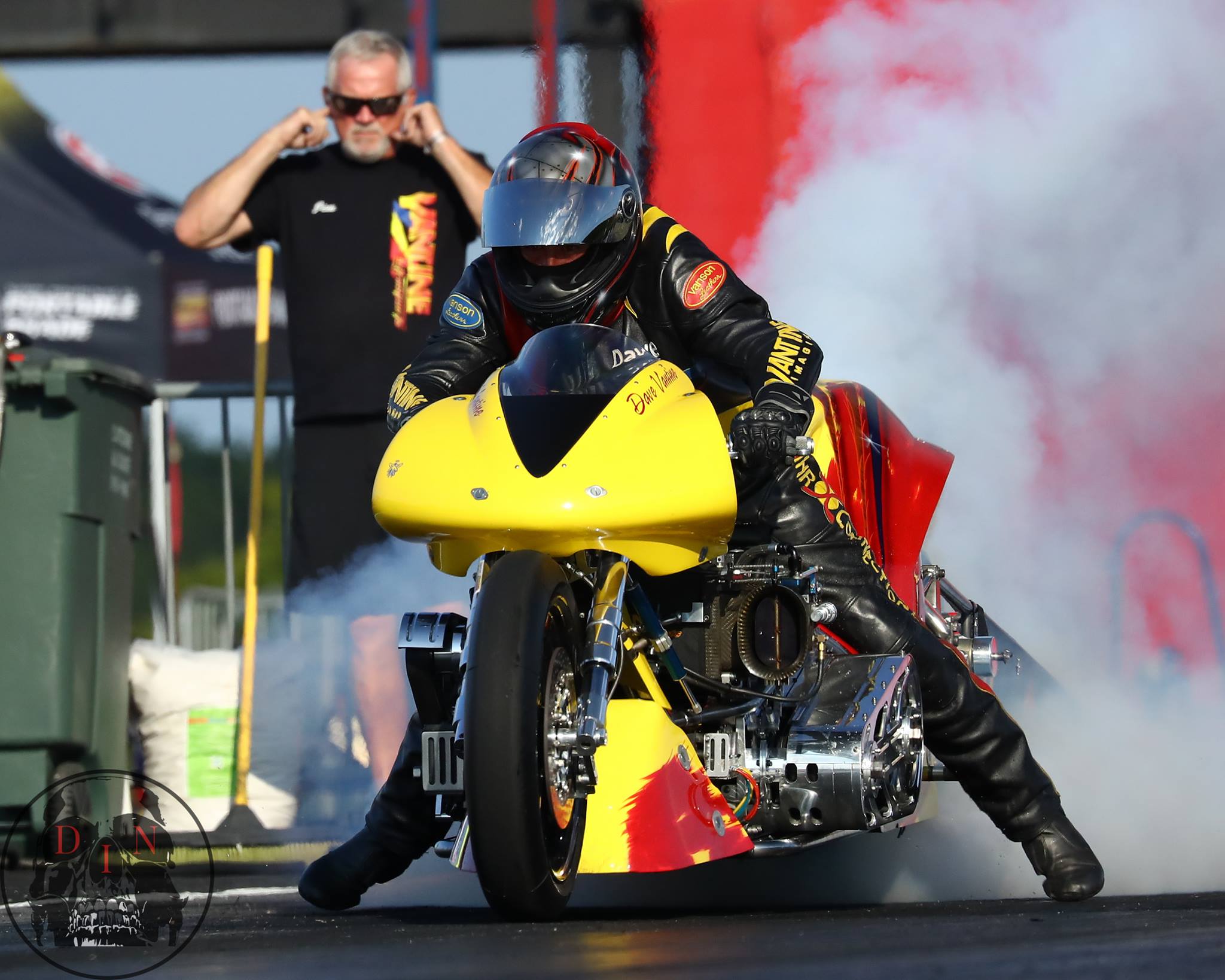 "On a good day I think we can run a 5.69," Vantine said. "My team, Greg Pollard and Joe Taranto, went to Larry's (McBride) shop and figured out the changes we would have to make to the fuel system to make the new components work properly. It's very similar to what Larry runs. I really think we will make a lot more power. The challenge now is really in the clutch management and tire pressure department."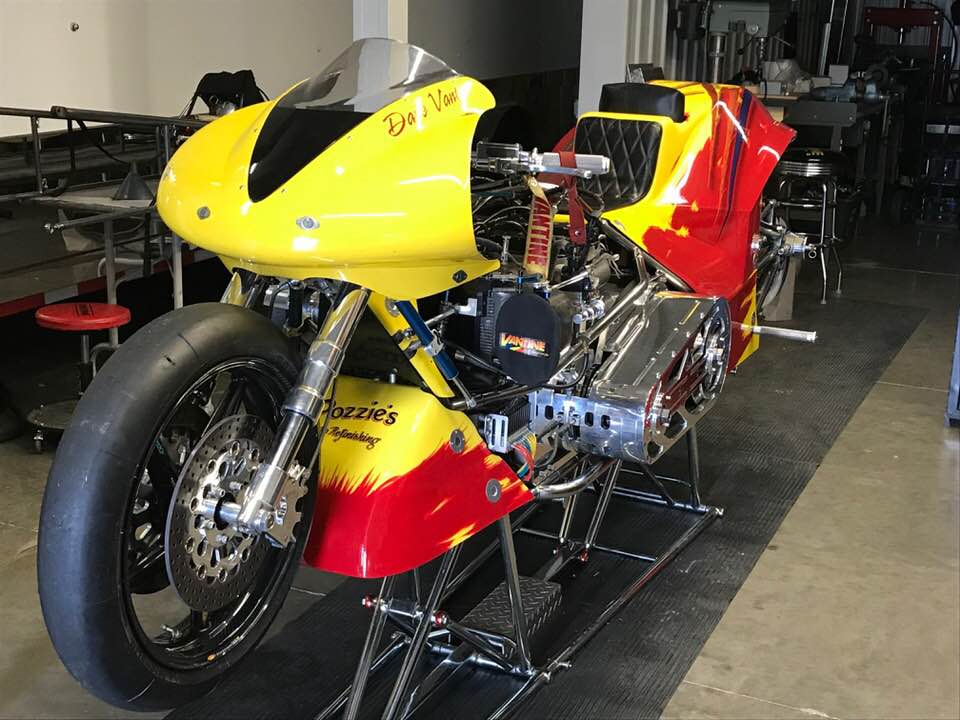 Vantine's 5.77 early-shutoff run from Nov. 2015 has him ranked as the third quickest motorcycle racer in the world, behind only McBride and Sweeden's Peter Svensson.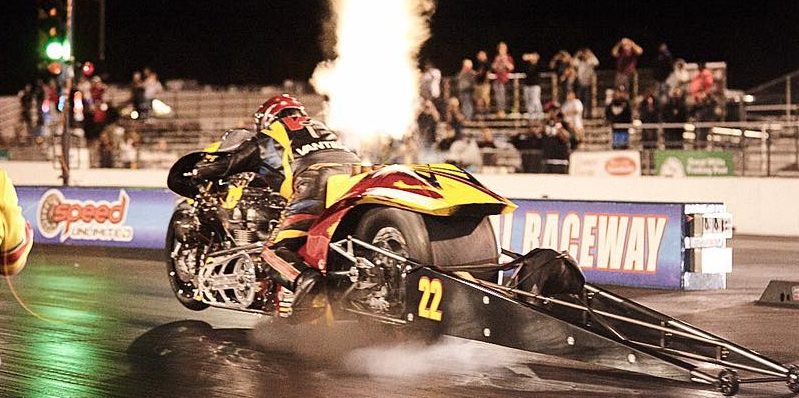 Vantine's journey to becoming one of the world's quickest motorcycle racers began more than 30 years on a Yamaha FJ 1200. Now entering his sixth season aboard a Top Fuel bike, Vantine says he's still greatly enjoying every moment in the sport.
"This is a passion of mine. I've always enjoyed climbing ladder" Vantine said.
Vantine is also exited for some more epic matchups with his friendly rival, the Spiderman.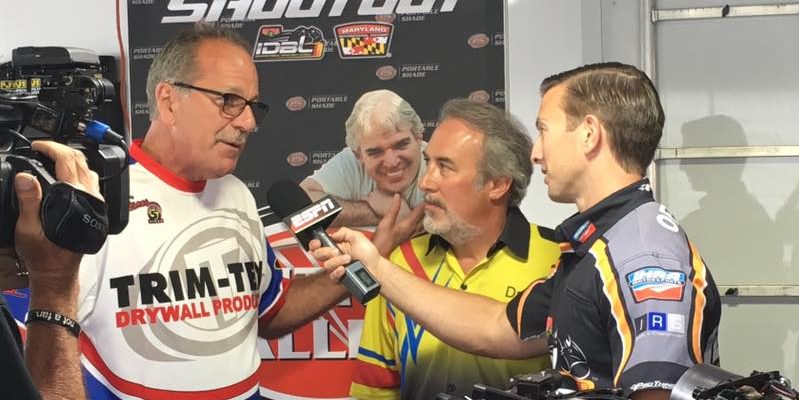 "Certainly side-by-side 5.70s should not be an issue as we chase our goal of running a high 60," Vantine said. "I think we will be competitive. Larry won't run 5.60s every time. I think we will be a solid 5.80 motorcycle."
From sportsman racing, to finding tremendous success as a Pro Mod competitor Vantine says the mindset in Top Fuel Motorcycle racing is very unique.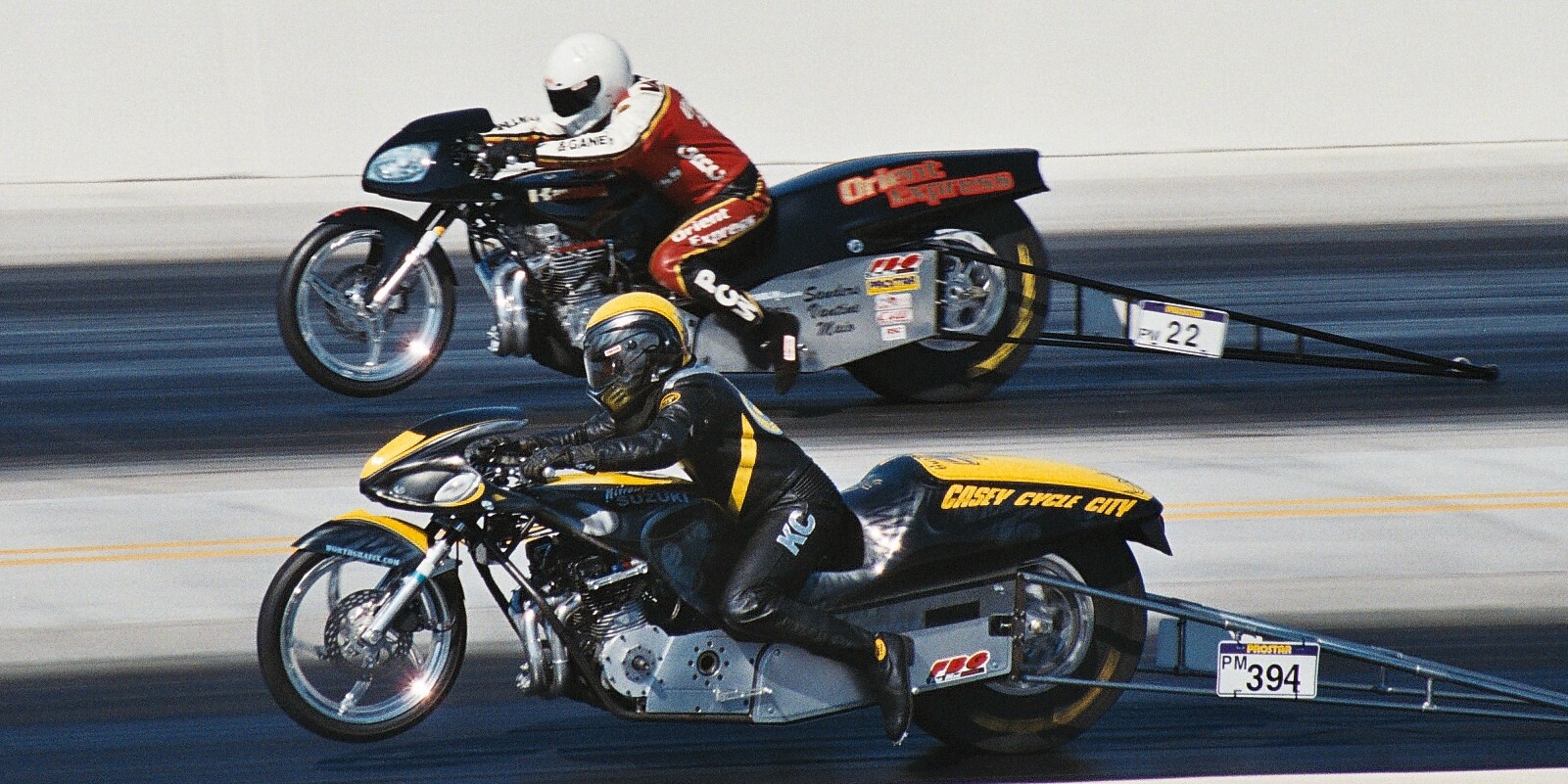 "When I was racing Pro Mod, it was always – go rounds, go rounds. Top Fuel changes your focus. It's more about personal bests. The mentality is if we go out there and run better than we ever have, we are very happy, win or lose. It's more about racing the lane rather than your opponent," Vantine said. "Winning the championship is always the goal but we are more focused on good quick runs."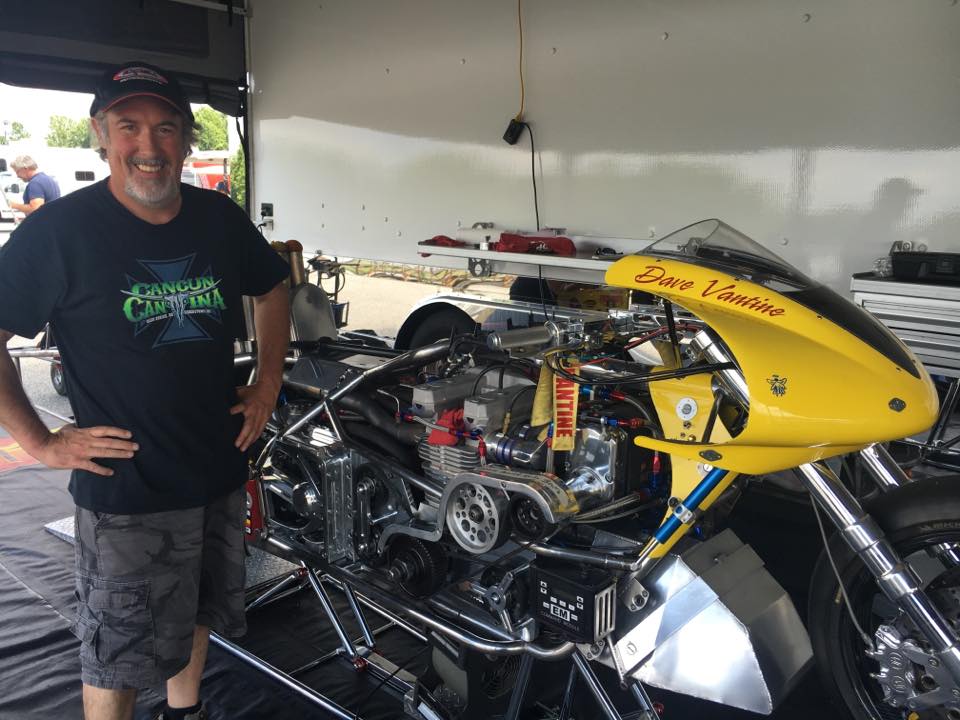 Vantine has some extra motivation knowing this is likely his last season on his beloved Yellow Bullet. Vantine reluctantly listed the bike for sale while a new motorcycle is being built.
"It was a very tough decision. It's a great bike, capable of 60s," Vantine said. "The reality is our class needs more bikes and I'm hoping somebody who will race it in the United States steps up and buys it. I have had some inquires already."
Vantine's new motorcycle is expected to hit the track in 2019.
The Yellow Bullet is listed for the blowout price of $165,000. Demand for the motorcycle could increase even more with Vantine expected to step up in performance.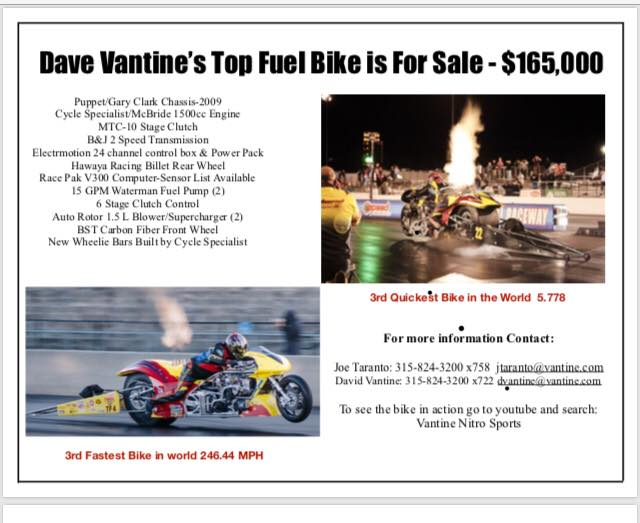 Vantine opens up the season at the ManCup Spring Cup from South Georgia Motorsports Park, April 4-6.
Vantine extended a special thanks to Greg Pollard, Joe Taranto, Joe Hahn, Jim Althaus, Peter Vantine, Genie Muldoon, Steve Crouse, Larry and Steve McBride of Cycle Specialist—and the awesome employees of Vantine Imaging