Four-decade Top Fuel Motorcycle veteran Larry "Spiderman" McBride is poised to begin another season of exciting championship chasing and record pursuit at this weekend's ManCup Spring Cup, April 6-8, from South Georgia Motorsports Park.
"I'm ready," world-record-holder McBride said.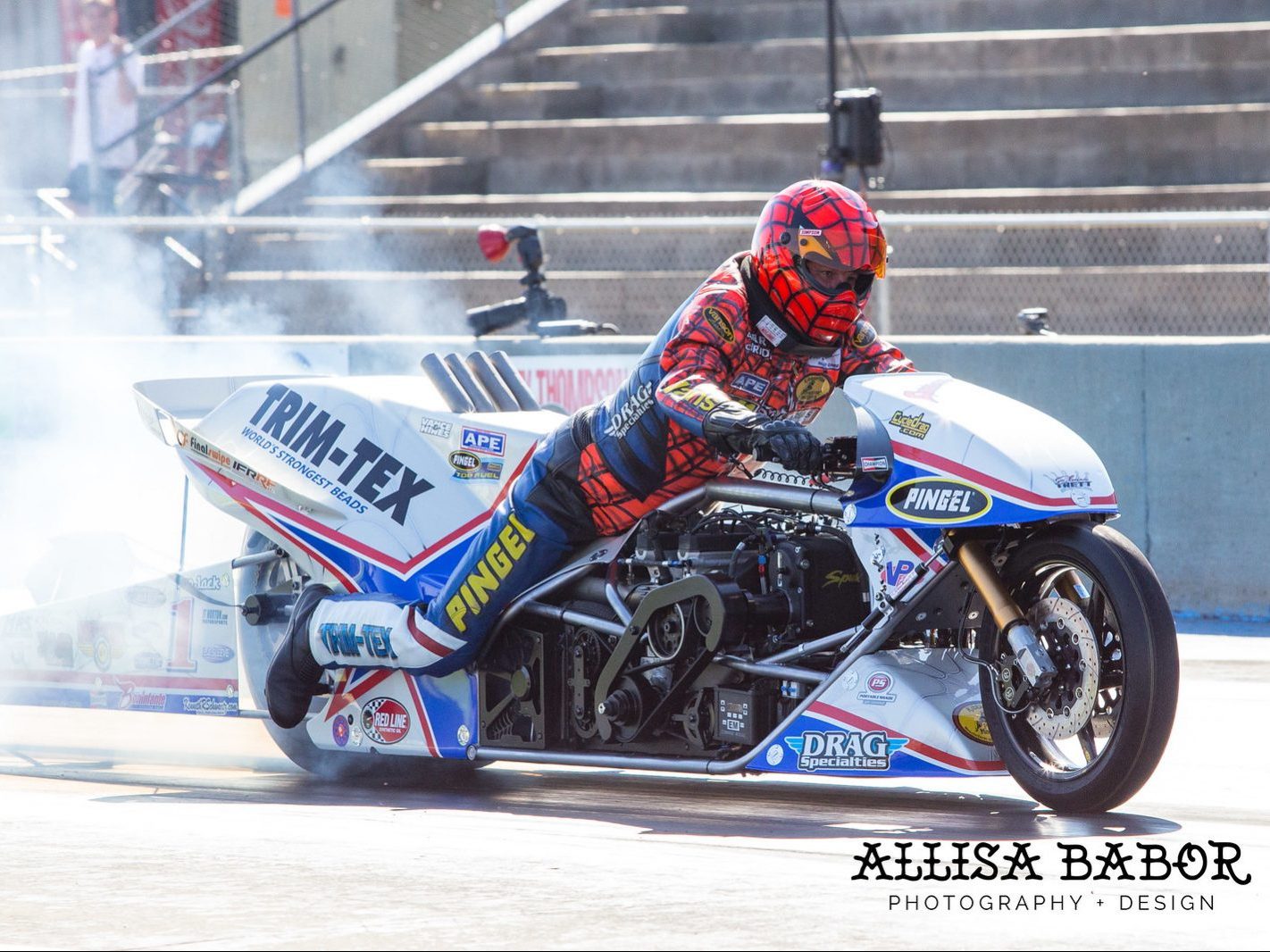 For more than five years McBride listed a run in the previously uncharted 5.60-zone as one of his season goals. The Spiderman's expectations have swelled after shocking the motorcycle world, including himself, with a 5.61 last November.
"I'd be lying if I said I wasn't thinking about a run in the 5.50s," McBride said. "As a racer and a competitor you are always trying to get better. The 5.61 showed us what we are capable of."
That's not to say McBride's team will be overly aggressive at the season-opener. The Trim-Tex Drywall Products-backed squad plans to approach the new performance barrier the same way it has always gone after record runs.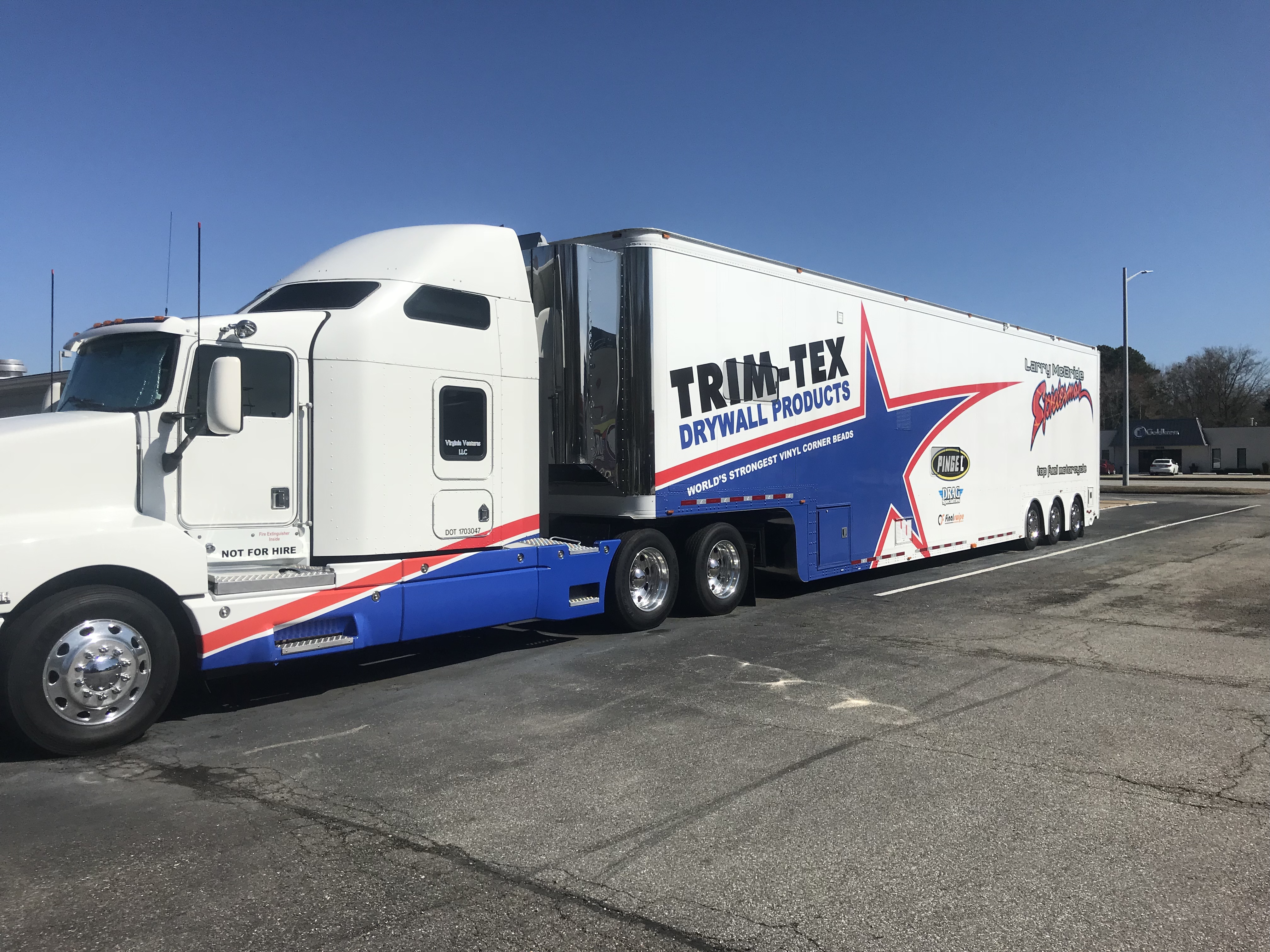 "You have to race the track. We just try to go out there and repeat. That's all we were doing when we went 5.61," McBride said. "Records come when you are not trying too hard."
With expectations higher, veteran McBride has a plan to keep the pressure low.
"If we run 5.70s and win I'll be extremely happy," McBride said. "You really have to keep your head on straight in this sport. You can't get too greedy."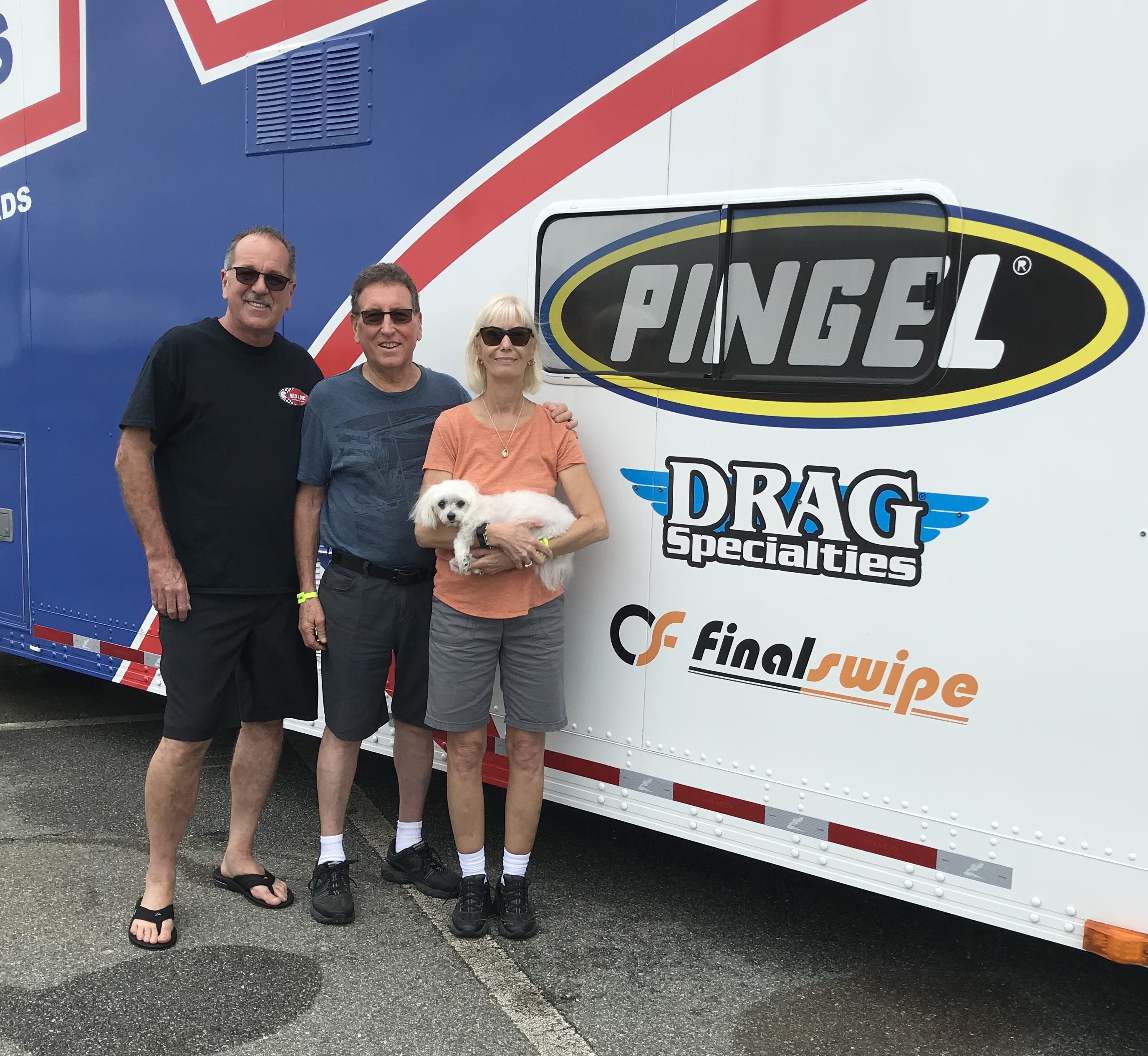 A competitive field of nitro racers featuring Dave Vantine, Chris Hand and Mitch Brown is expected.
"It's going to be a good show. Dave has a new blower and will be really tough. I know Chris has put in some hard work over the winter and for as long as he has been doing this, I have a lot of confidence in him. We helped Mitch over the off-season and I think you will see him continue to improve," McBride said.
Despite a slim chance of rain throughout the weekend McBride is optimistic that conditions will be favorable for making power.
"If we raced on weather reports we would never show up," laughed McBride. "I think it will be great. We could get some humidity, which keeps detonation down."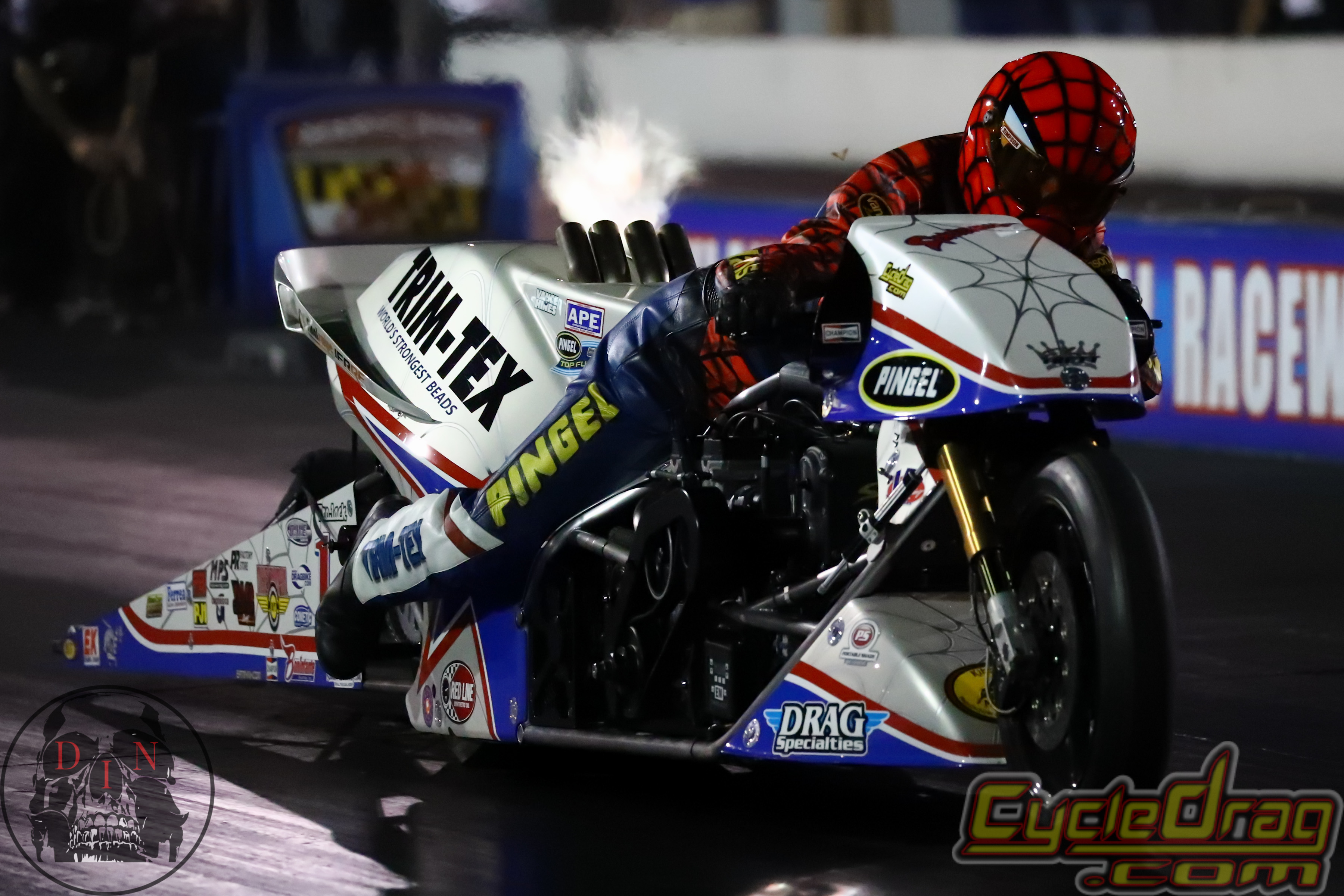 The Spiderman knows as well as anyone how quick Valdosta can be after the sun goes down. Several of his career best runs, including the 5.61, came at SGMP.
McBride is longing for an ultra-fast run to test his off-season change. The Spiderman improved his stopping ability with some carbon-carbon brakes.
"They work better and they don't warp up," McBride said. "We were killing the steel rotors. The new setup is similar to a Pro Stock Car front brake."
McBride is hoping his new brakes will be the only thing that can stop his team's remarkable momentum.
Qualifying gets underway Friday with eliminations slated for Sunday afternoon.
McBride Off-Season Interview
For all their continued support with this new machine, McBride thanked his primary sponsors; Trim-Tex Drywall Products, Pingel Enterprise, Drag Specialties-Parts Unlimited, Final Swipe Merchant Services, Web-Cam, APE and Kibblewhite Precision Machining.
Vance & Hines Motorsports, Red Line Synthetic Oil Corporation, Federal Mogul, PR Factory Store, Ferrea Valves, World Wide Bearings, Vanson Leathers, Belt Drives Ltd, Simpson Race Products, Nitrous Express, EK Chain, Arias Pistons, Cometic Gaskets, B&J Transmission, Carolina Cycle, L.A. Sleeve, PJ1, Mickey Thompson Tires, Valco, Goodridge, Carlisle Belts, ProJack, Bullseye Visual and Gates Belts.