Walt Timblin describes the art of building a motorcycle drag racing chassis as a "moving target."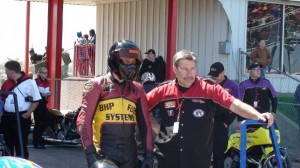 He has operated Timblin Chassis since 1994 and has produced hundreds of high-quality racing frames. Timblin says it's rare for two chassis to be exactly the same.
"I'm constantly finding new improvements. We are always coming up with new ideas to make it faster and more user friendly," Timblin said. "We are constantly playing with the crank to rear length."
Timblin builds superior chassis for nearly every category of dragbike competition, but lately Pro Mod has become his specialty. Timblin fabricated over 80 Pro Mod chassis that are in use by customers all over the world, some making it as far as the Middle East.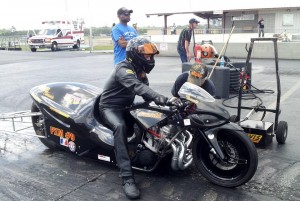 "I tell people I have a big toy factory," laughed Timblin. "That's really what it is if you think about it. My customers have so much fun racing and I have fun being a part of it."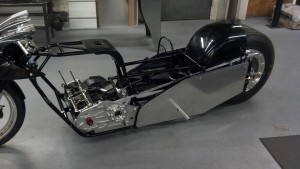 Timblin keeps detailed notes and paper templates of everything he has ever built. He can go back 15 years and find the precise specifications of a customer's chassis.
Timblin got started by building sportsman bikes and became a major player in pro competition after attaining tremendous success with John and Travis Davis' Funny Bike on the AMA Prostar tour in the 2000s.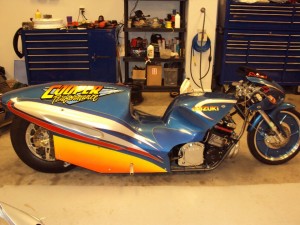 Of all his creations, Timblin is most proud of the seven-inch tire, Top Eliminator bike he built Matt Smith in the late 90s. Smith won the AMA Prostar championship two years in a row and became the first to eclipse 200mph on a small tire chassis in Atco, N.J. in Sept. of 2000.
"That accomplishment means a lot to me," Timblin said. "The first to go over 200 mph on a big tire chassis is debatable. Most say it was Elmer Trett, but there are others who claim it. There is no debate on who built the first 200 mph small tire chassis."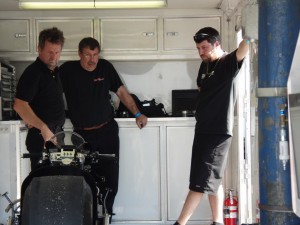 If you would like to maximize your performance with a Timblin Chassis, give Walt a call at 912-367-7282. Just be prepared for the truth.
"Sometimes a racer may not like what I say, but if I feel like something is not going to work, I certainly let them know," Timblin said."I like to hear all of their ideas, offer my ideas, come to an agreement and build the best chassis possible."
Timblin also offers front ends, billet components and more. Make sure to check out the website www.TimblinChassis.com