As Suzuki Pro Stock Motorcycle competitor Steve Johnson begins his 37th season on the NHRA Camping World Drag Racing Series tour, there is one word that has kept the veteran racer one of the best in the class: passion.
Johnson is absolutely consumed with passion for the sport. Combined with an undiminished determination and a never-ending source of raw emotion and racing experience, he's prepared for the season opening NHRA AMALIE Motor Oil Gatornationals, March 9-12, at the legendary track in Gainesville, Florida.
After back-to-back seasons featuring a resurgence in performance from his Steve Johnson Racing Suzuki, he sits poised to make another assault on his elusive first NHRA Pro Stock Motorcycle World Championship.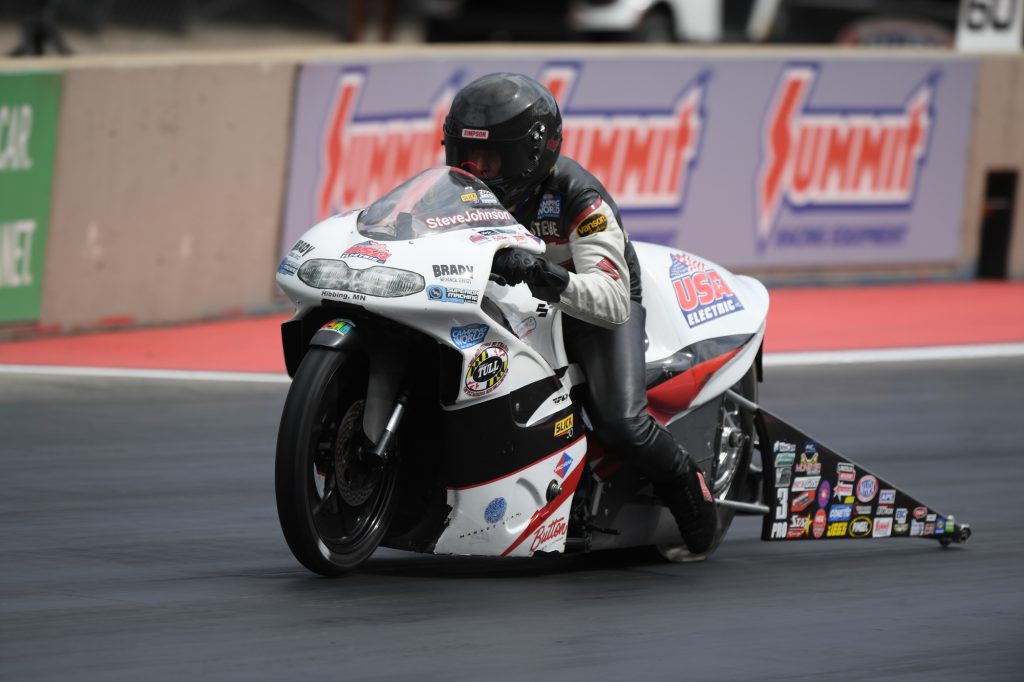 The charismatic racer enjoyed a stellar campaign in 2022, finishing 5th in the Camping World Drag Racing Series points chase. He reached a season highlight early in the year in Houston, blasting to a new track record with a career-best elapsed time of 6.711 at 201.55 mph enroute to his 10th career victory. Seven days later he rocketed to his 11th career win in Charlotte, the second time in his career he'd earned back-to-back Wally's, also taking over the Camping World Series points lead.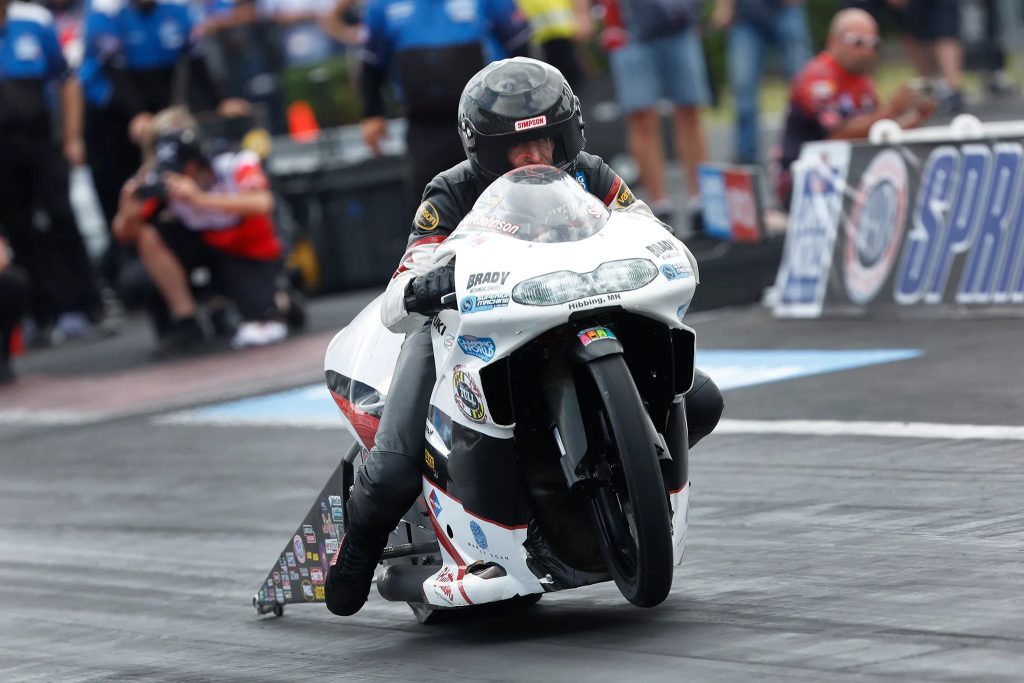 Johnson and his crew continued to set career marks in 2022, earning his 300th round win at the U.S. Nationals. The Suzuki racers' current active streak of qualifying in the top half of the 16-bike field sits at a career best 23 consecutive races dating back two seasons. He finished the 2022 campaign with a 21-16 won/loss record (62.85% winning percentage).
While Steve Johnson and his team may lack the resources and the manpower of many of his fellow competitors, there is no one that works any harder or with more determination than the Alabama resident. Johnson has used his considerable years of experience to remain a fixture in the class.
"You're always learning with these engines, you're always making changes, from valves to pistons, to crankshafts. It's a constant evolution."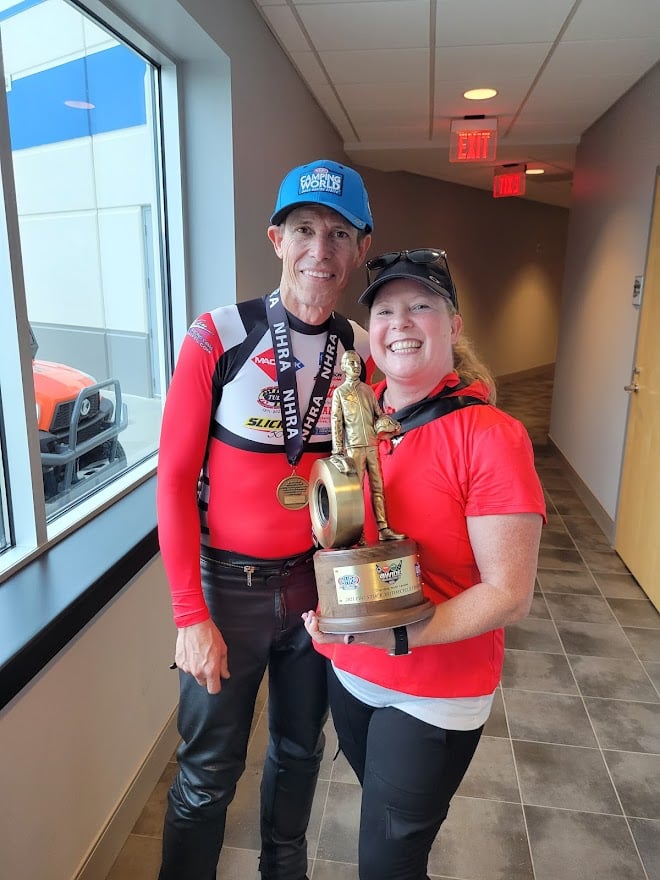 The lanky veteran talked about the excitement of opening the NHRA season along with the cars for the first time. "When you're a fan of motorsports in America, the cars come before the motorcycles. So, for us to be able to start at the same time as the cars with the National Hot Rod Association, it's an absolute honor and a spike for our brand."
Pro Stock Motorcycle qualifying for the NHRA AMALIE Motor Oil Gatornationals will begin with two sessions Friday, followed by two sessions on Saturday to set the 16-bike field for Sunday's final elimination's, which begin at 10:00 am