Top Fuel Motorcycle legend Larry "Spiderman" McBride hasn't remembered being this busy in a long time.
As his 38th season of racing quickly approaches the 15-time champion is using every possible second to prepare and finalize what is considered by many to be the world's most technologically-advanced Top Fuel motorcycle. It's a Cycle Specialist masterpiece, carefully crafted for more than seven years and now affectionately refereed to as "Star."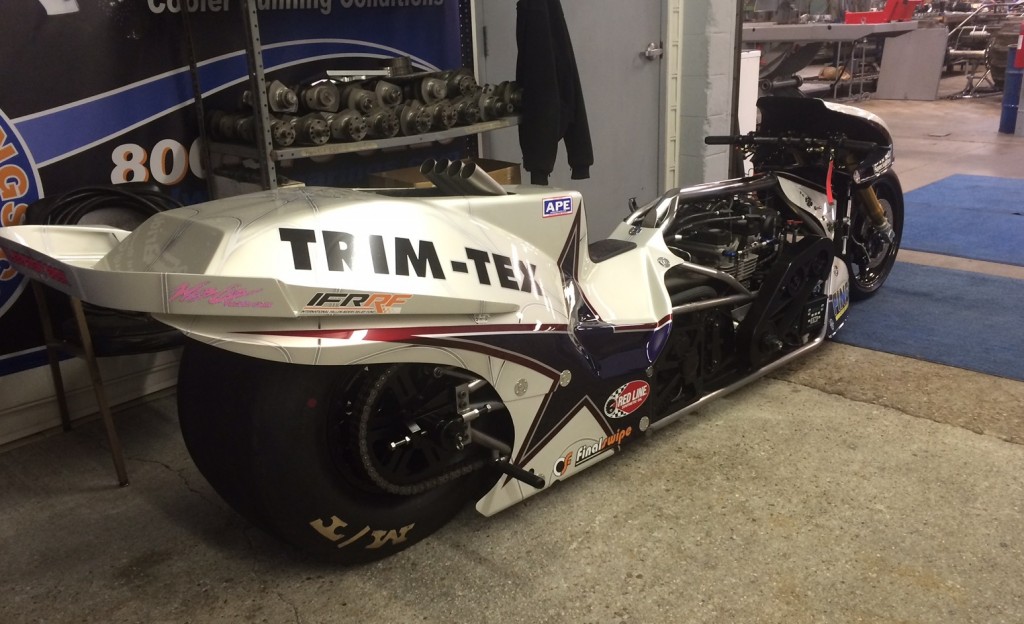 A somewhat stressed out McBride said the bike was in "a million pieces" just one week before the Man Cup Exoticycle / Roaring Toys Spring Cup from South Georgia Motorsports Park in Valdosta, Ga., April 8-10.
"It's a good stress. It's exciting it is coming together. I can't wait to leave for the races," McBride said. "I've been doing this long enough to know everything starts coming together at the last minute. This year is no different than any other year. It's just when you start changing paint and wraps you have a little more to do. Having one more week would be nice."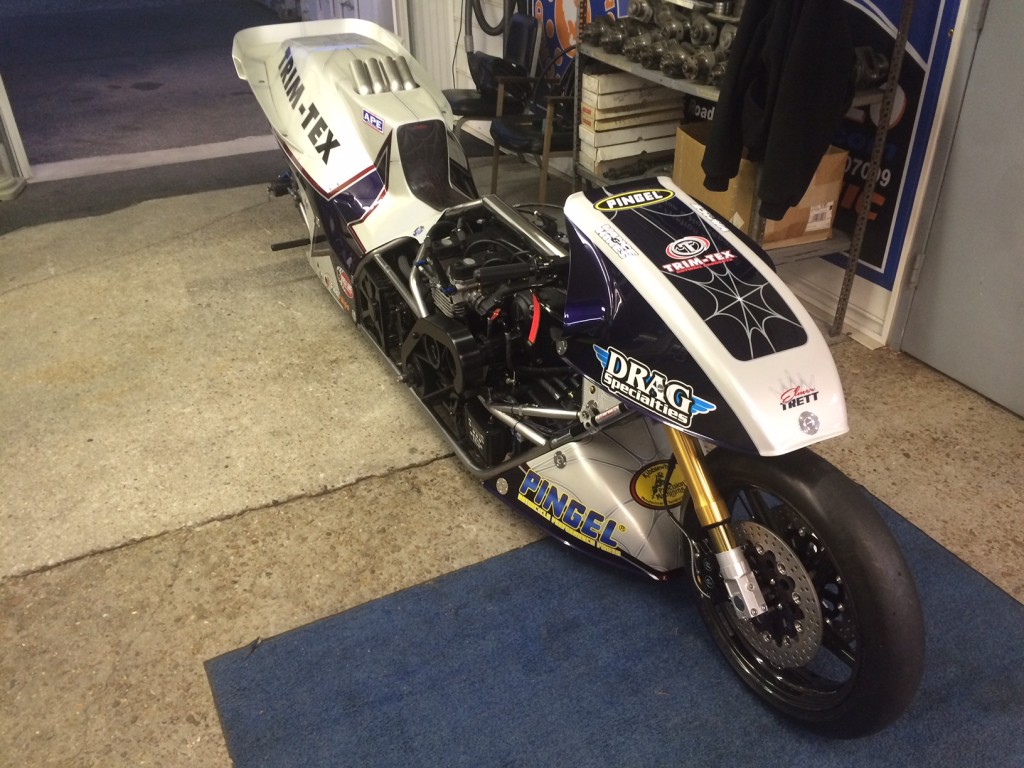 As part of an exciting, new primary sponsorship with Trim-Tex Drywall Products much of McBride's off-season has been dedicated to the team's new look, from designing crew shirts to wrapping the massive truck and trailer. Rebranding the operation started in December and McBride says it has been non-stop since.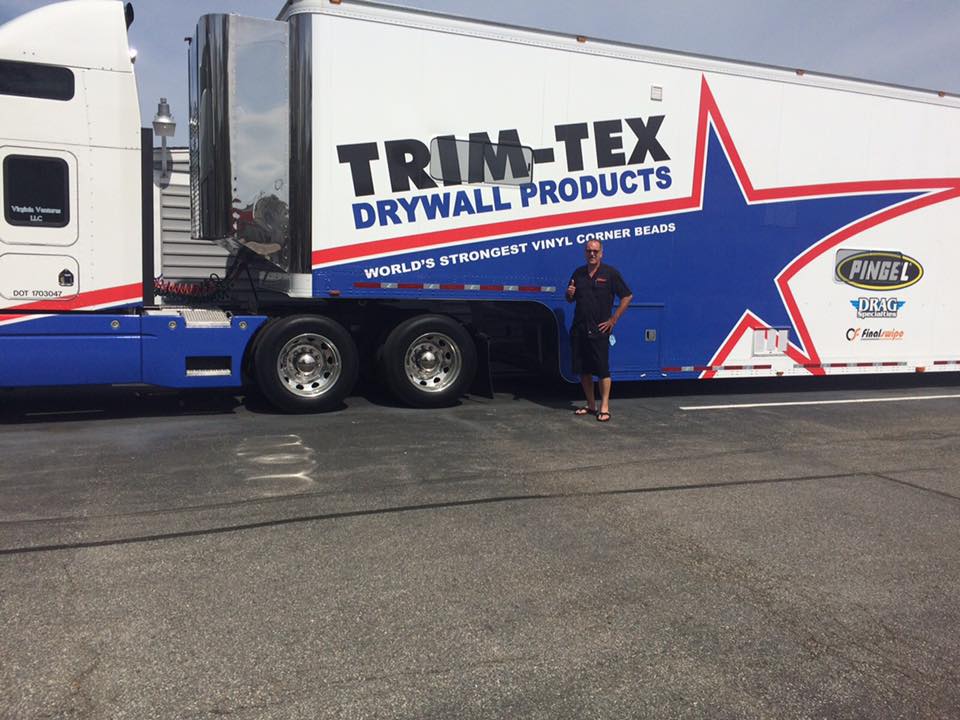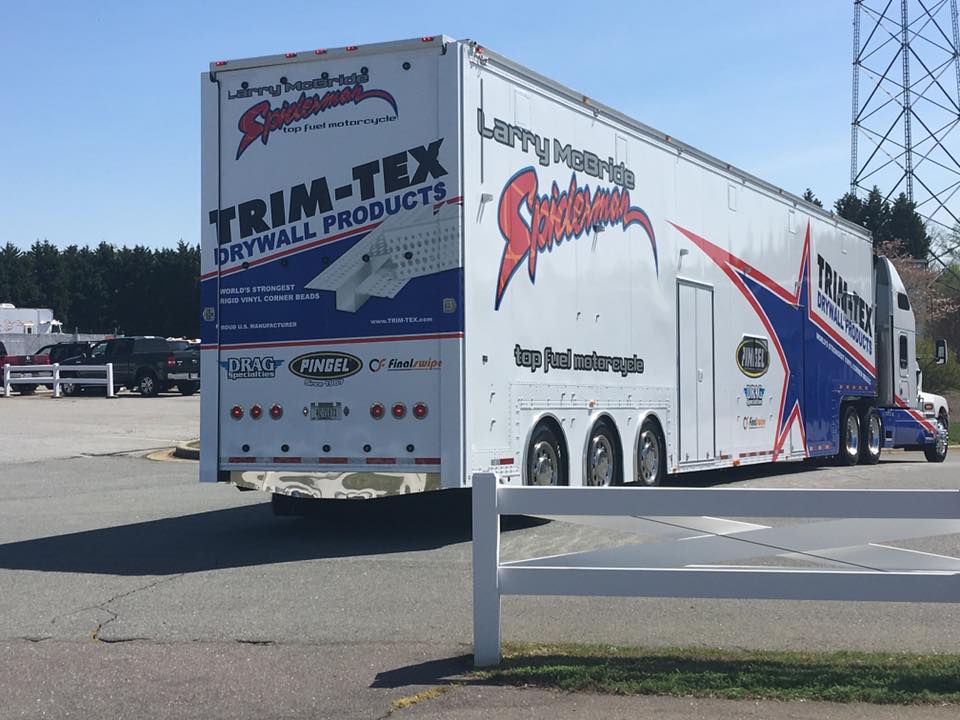 "It seems like yesterday was December," McBride said.
The 15-time champion has had quite a few marathon drives to finalize the operation and get the new machine painted. Trim-Tex president Joe Koenig says he is proud of the total team effort put forth to get ready for the first race.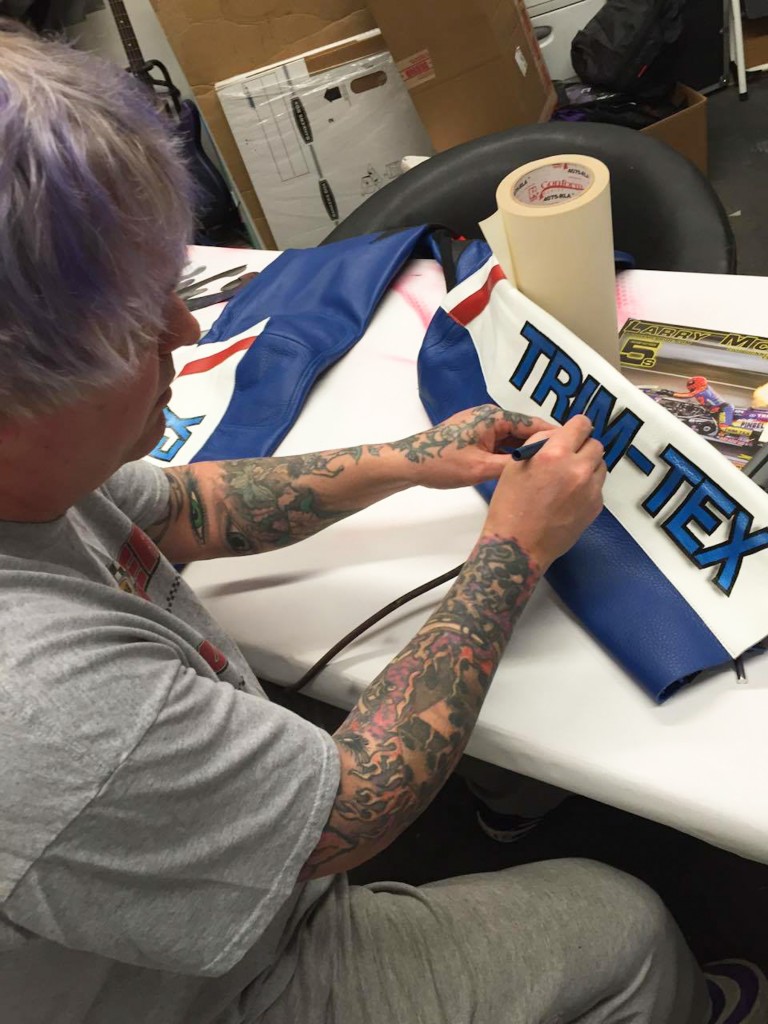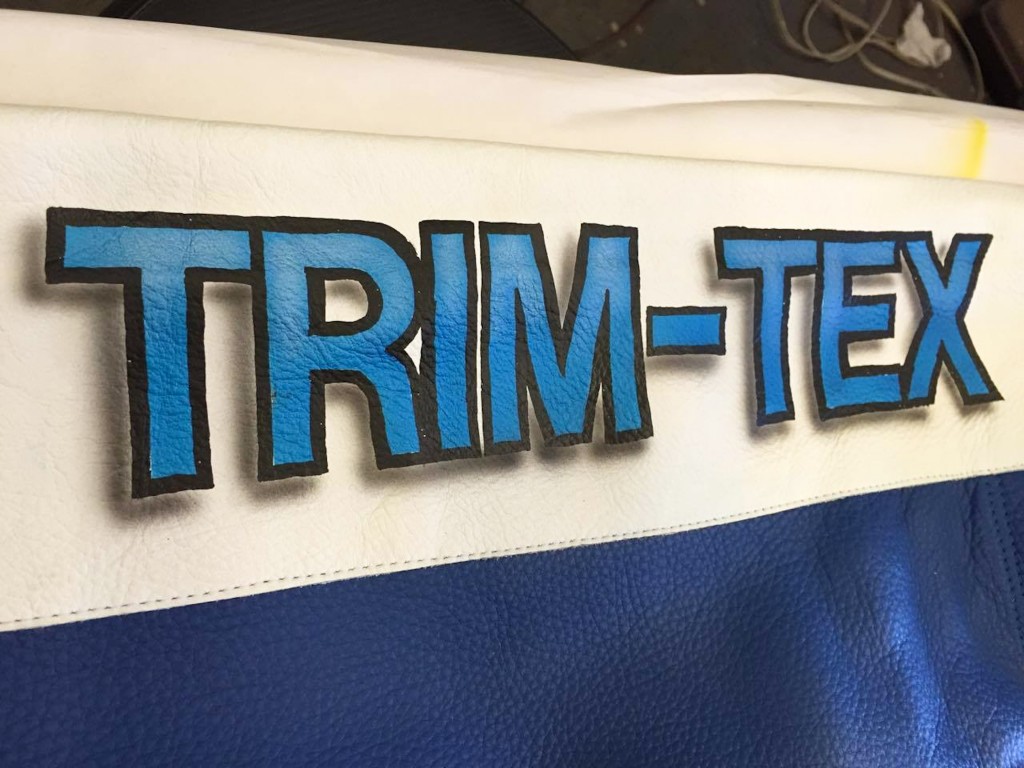 "I can't believe we are going racing this week. I can't believe it has come that quick. I totally respect how much effort team McBride and everyone else has put into getting this ready. It's been a lot of hard work and a lot of fun," Koenig said. "Thanks to Greg Ozubko of VA Ink for really helping us with the design and Rich Boun, a graphics expert at Trim-Tex, for all his help with the flags, crew uniforms, the back door of the trailer, everything."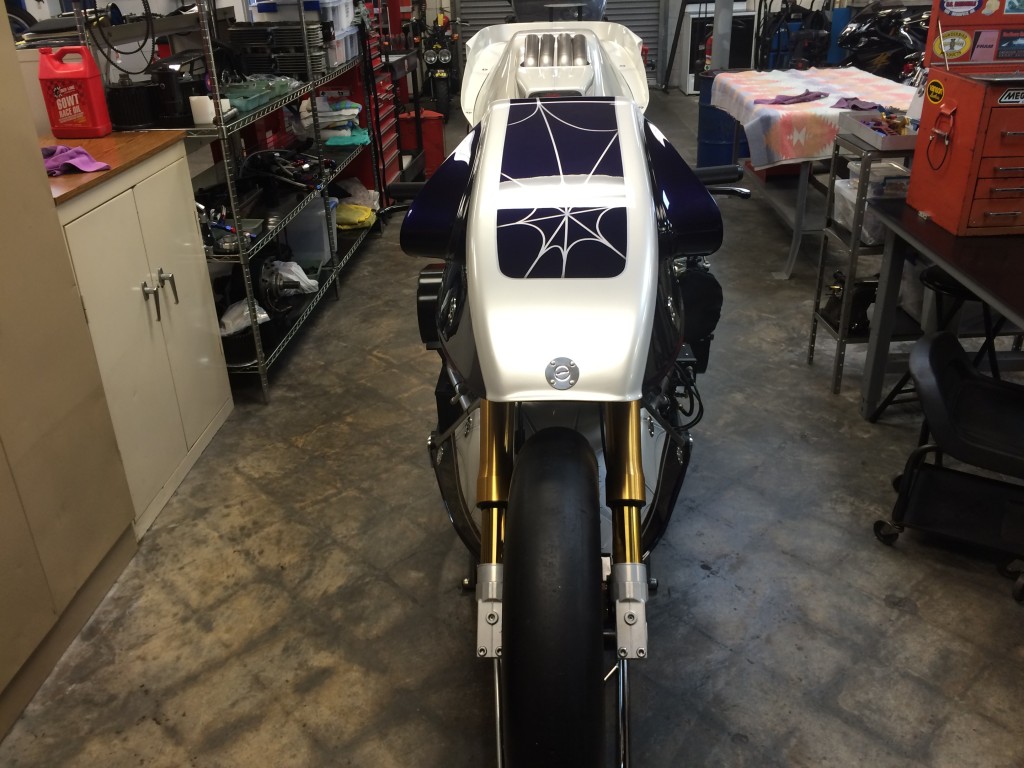 As far as performance potential goes, the testing numbers from late February provided much reason for optimism. On its very first pass the impressive new motorcycle ran eighth-mile times of 3.94 at 195 mph followed by a stellar 3.82 at 205 mph.
"It was a great start," McBride said.  "We have changed a few things since testing. We made the transmission more like the one in Blue (McBride's former motorcycle) and hopefully that will help us control the power."
McBride's final pass on Blue in Atco, N.J. last September is one that left his motorcycle nearly totaled and left McBride with third-degree burns. McBride considers coming on-and-off the throttle too many times in an attempt to put on a show as something he wishes he could take back. It's also something the veteran has tried to put behind him.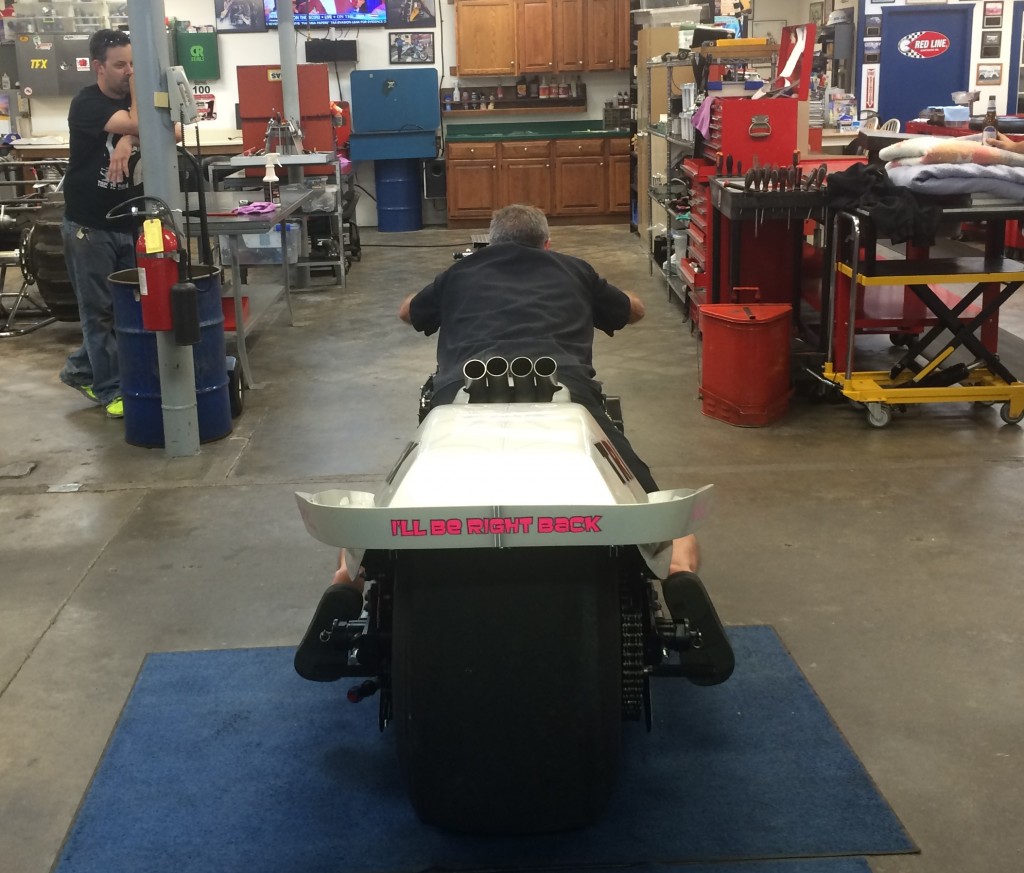 "I'm not going to say it's not on my mind but we know what created the problem and it was mainly the guy sitting on the seat. We won't make that mistake twice," McBride said. "No matter how much experience you have, you can still make bad decisions, and I paid for it. The goal is don't make that bad decision again. You don't have prove anything on just one run."
One mark that has eluded the veteran is the 5.60-zone – a feat he hopes to accomplish with this new machine.
"There is no question about it, this bike can do it. I'm not sure when. We would be shooting at the moon to say it's going to happen in Valdosta because we have not even made a full quarter-mile pass," McBride said. "We want to be able to go out there and go below a 5.70 anything so we can get the quickest ET back in the states. (Peter Svensson of Sweden currently holds thew world record at 5.709) If anyone of my fellow racers does it first, I will just as happy for them."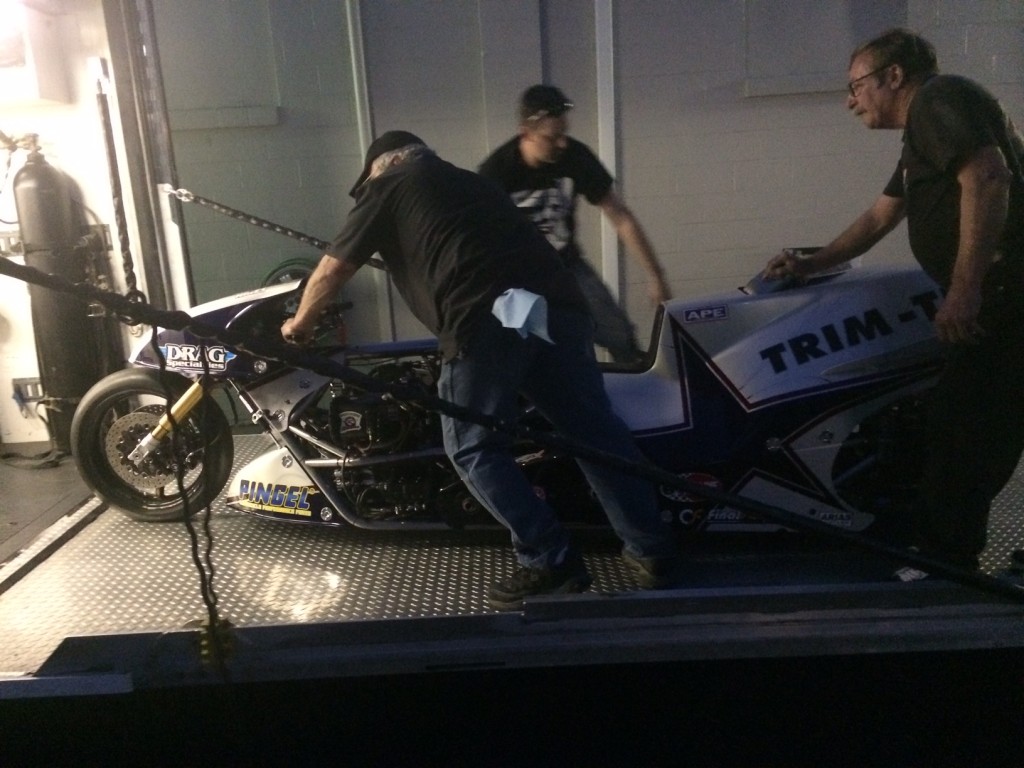 Koenig shares McBride's enthusiasm for bringing the quickest dragbike run back to the U.S.
"We want to get Larry back at the top of the list. It will be a very proud and joyous moment. There are other people capable of going into that zone and I'm very excited about it," Koenig said. "My gut feeling is if everything goes right this year we will see 16 bikes at the World Finals, from all over the world. I see this as a Battle Royal. There is a special club of people who want to see this class succeed."
Make your plans to be in Valdosta to see the awesome machine's debut in person.
For all their continued support with this new machine, McBride thanked his primary sponsors; Trim-Tex Drywall Products, Pingel Enterprise, Drag Specialties-Parts Unlimited, Red Line Synthetic Oil Corporation and Final Swipe Merchant Services.
Web-Cam, Vance & Hines Motorsports, Portable Shade, PR Factory Store, Ferrea Valves, Kibblewhite, Precision Machine, World Wide Bearings, Vanson Leathers, Five Star Powersports, Belt Drives Ltd, Simpson Race Products, Nitrous Express, APE, EK Chain, Arias Pistons, Cometic Gaskets, B&J Transmission, Carolina Cycle, L.A. Sleeve, PJ1, Mickey Thompson Tires, Valco, Goodridge, Carlisle Belts, ProJack, Bullseye Visual, Five Star Powersports and Gates Belts.