The brief off-season has passed and racing is underway
again for many.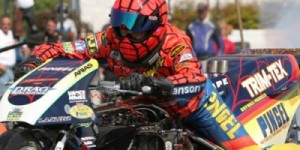 Trim-Tex president and former NHRA Pro Stock Motorcycle
championship-winning team owner "7.0" Joe Koenig is continuing his company's strong involvement in motorsports and is aiming for a 15th career
championship from Top Fuel Motorcycle legend Larry "Spiderman" McBride and back-to-back titles in the IMSA Continental Tire Sports Car Challenge.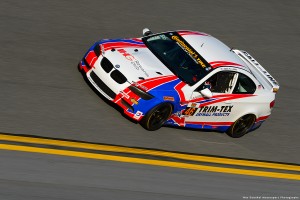 "Larry and I speak about every other month. Everyone at Trim-Tex is very proud of his latest championship and we are very excited for him to get his new bike out," said Koenig, who has supported McBride since 1999."I hope to make it out to a race or two this year to watch the dynamic Team Spiderman!"
Last season was a banner year for Koenig's drivers in the IMSA Continental
Tires Sports Car Challenge Grand Sport class as Trent Hindman and John
Edwards seized the coveted triple-crown (drivers, team and manufacturers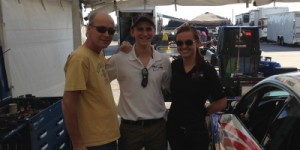 Championship for BMW). The off-season has brought change
to the team as Edwards, a factory BMW and Rahal-Letterman driver, is
unavailable due to his involvement in the DTM series overseas. He will be
replaced by 22-year-old, upstart Ashley Freiberg.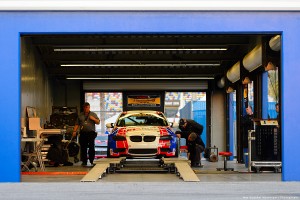 "It's a lot of fun being part of the off-season negotiating process. It's a lot like putting a baseball team on the field. There were many options with over six different drivers in the mix. As a significant sponsor it's exciting being a part of the selection process," Koenig said. "Last year Trim-Tex was the deciding factor in allowing Edwards and Hindman to drive together creating a
dream team."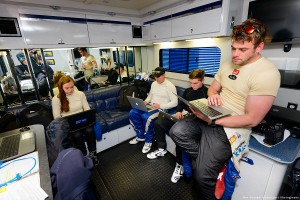 Koenig says the selection process is similar to what he encountered as a NHRA team owner at the end of 2002 when he set out to assemble the best possible Pro Stock Motorcycle team. Journeyman and perhaps underrated driver Geno Scali was handpicked along with unsung, talented crew chief and
longtime Fast by Gast team member Earl DeGlopper.
"When you try to assemble a winning team, you need experienced engineering, a great crew chief and smart, talented drivers. You must have quality throughout the team," Koenig said. "You could put the best two drivers on a mediocre sports car team, that doesn't have good engineers or pit stops, and they will never win a championship."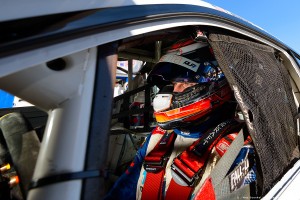 With the departure of Edwards, Koenig is still confident about the No. 46 car being very competitive and winning races.
"Trent is now moving into John's role from last year as the closer. He will be running with the big boys at the end of the race. I know he will do great," Koenig said. "The first time I met Ashley, she won. She raced with Fall-Line last year and became the first female to win Daytona. She's talented. She is easy on equipment and always delivers a good car to her teammate. Both of these young, talented racers can put the car on pole and close the deal too!"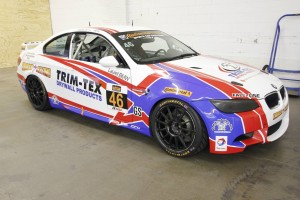 The 10-race IMSA tour kicks off at Daytona International Speedway Jan. 21-23 with the BMW Performance 200 and concludes Oct. 2 in Braselton, Ga. All 10 races are two and a half hour endurance races with two pit stops. Drivers, all crew-members, engineers and the team manager have to be at the top of their game every race. This is truly a team sport.
Koenig likes his team's chances to win back-to-back titles.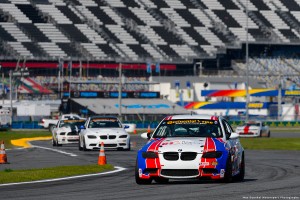 "Our odds are very good. We just need luck on our side. In 2013 we had the driver lineup and team to do it. Mark Boden and Brian Sellers won two races but we did not have mechanical luck." Koenig said. "I'm very
proud of the championship we won last year and I'm very excited to have another shot at it."
The team's growing group of supporters and fans are also hoping for another championship season.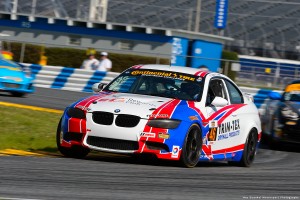 "We had over 400 guests at the races last year that included many drywall professionals. Fall-Line provides hospitality, driver and crew interaction plus full tours of the cars and paddock." Koenig said. "I enjoy introducing people to motorsports and endurance racing. In a lot of cases, they get hooked. Many people in our industry look forward to coming out to the races."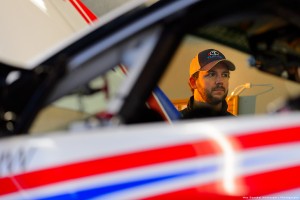 And despite Koenig's focus on the four-wheel world, "7.0" still has a dream of returning to his dragbike roots as a competitor someday. Koenig prides
himself as an "old school" motorcycle drag racer who longs for the simplicity of the glory days when all the major teams would work out of the
back of a box van.
"The dream would be to find a brown Chevy van, get my crewmen Jeff Wudi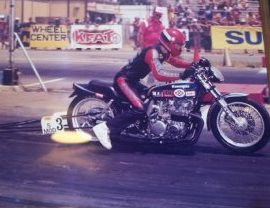 and Kevin Fardoux, and work on our NHRA Pro Stock Motorcycle with nothing but a tool box and a laptop," said Koenig, who always felt having a stacker trailer or a semi to haul a motorcycle around the country was a bit excessive. "We would work out of the van and try and make the show. That's old school baby."
Such an interesting concept would either garner Koenig major attention from National Dragster and the ESPN TV cameras, or promptly get him thrown out.
Either way, it's a very cool idea.
Koenig extended a special thanks to all of his employees for enabling the
company's involvement in motorsports.
"I'm very thankful to all the Trim-Tex employees that work hard and allow us to take the time and the money to participate in these marketing endeavors," Koenig said. "It's great for our business and it's a lot of fun."
Check out Joe Koenig's record-setting 7.029 in 2002.
And check out Trim-Tex's incredible drywall products