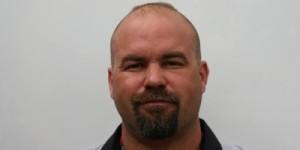 Team HeadBlade/Capone Racing with Frank Capone back in the saddle again, took their 2nd WALLY of the NHRA Harley-Davidson Drag Racing Series at the Cordova Dragway Matco Summer Showdown presented by Clinton Harley-Davidson event
Capone said, "The Cordova Dragway was awesome, the track was what we expected, fast and clean. Again we can not say enough good things about the reception from the NHRA Lucas Oil Series, from the very race savvy fans to the track vendors, it's a wonderful deal that Harley-Davidson has set up for us. We encourage all the former AHDRA racers and current AMRA and WMDRA racers to attend at least their area NHRA Harley-Davidson races.We ran Ryan Oehler of Indiana in the finals, great competitor and fine team."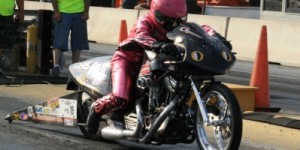 "We'll be looking to get WALLY #3 at our home track, July 19-21 at the Lucas Oil Divisional Championship Series. Come out and see our local track where Capone Racing got the "go fast bug".
July 19-21 NHRA Lucas Oil Drag Racing Series New England Dragway, Epping, N.H.
July 27-28 AMRA Kil-Kare Raceway, Xenia, OH
Sept. 20-21 NHRA Lucas Oil Drag Racing SeriesBristol Dragway, Bristol, Tn
Sept. 28-29 AMRA Beech Bend Raceway, Bowling Green, KY
Capone's team consists of Mark Godin, Craig Fisher, Lorne Buchanan, Katy Miller and Kelcie Edwards.
.
Capone Racing sponsors and friends supporting Capone include: HeadBlade Inc. G&G Engineering, DAS Performance, L. Buchanan Co., Gannos Machine, Energy One Clutches, PR Factory Store, Vanson Leathers and all the staff at Capone Landscape.
Capone can be reached at:
781-224-0700
Friend—Frank Capone and Holly Keller on Facebook.