Kyle Michalek and his brother, Corey Michalek, of Michalek Brothers Racing, have been going to Summit Motorsports Park in Norwalk, Ohio for more than 20 years.
They call the track home, and they call the Baders family.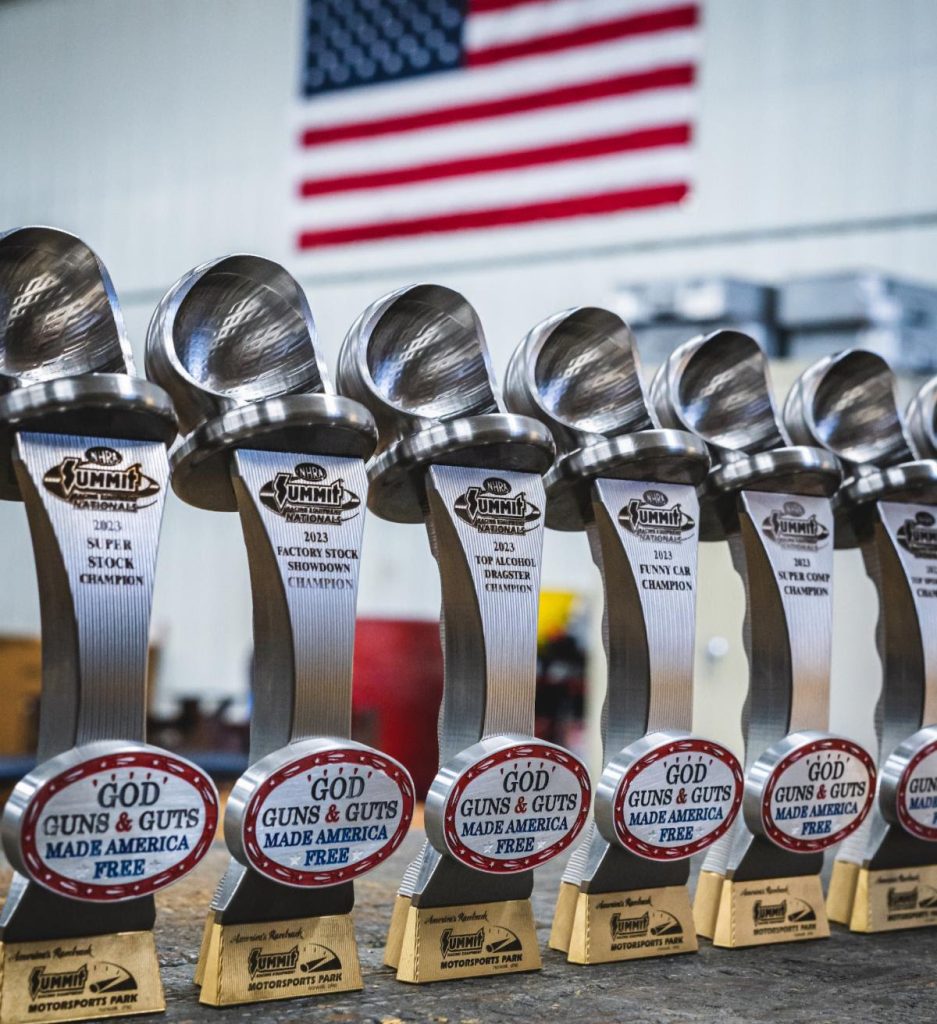 So when Summit Motorsports Park president Bill Bader Jr. asked Kyle, who owns Michalek Manufacturing in Newark, Ohio, to create the next generation of the famous ice cream scoop trophies for winners of the Summit Racing Equipment NHRA Nationals, June 22-25, 2023 at Summit Motorsports Park, Kyle was flattered.
Then, he was focused on designing exceptional and exclusive trophies that speak of the Summit Motorsports Park experience.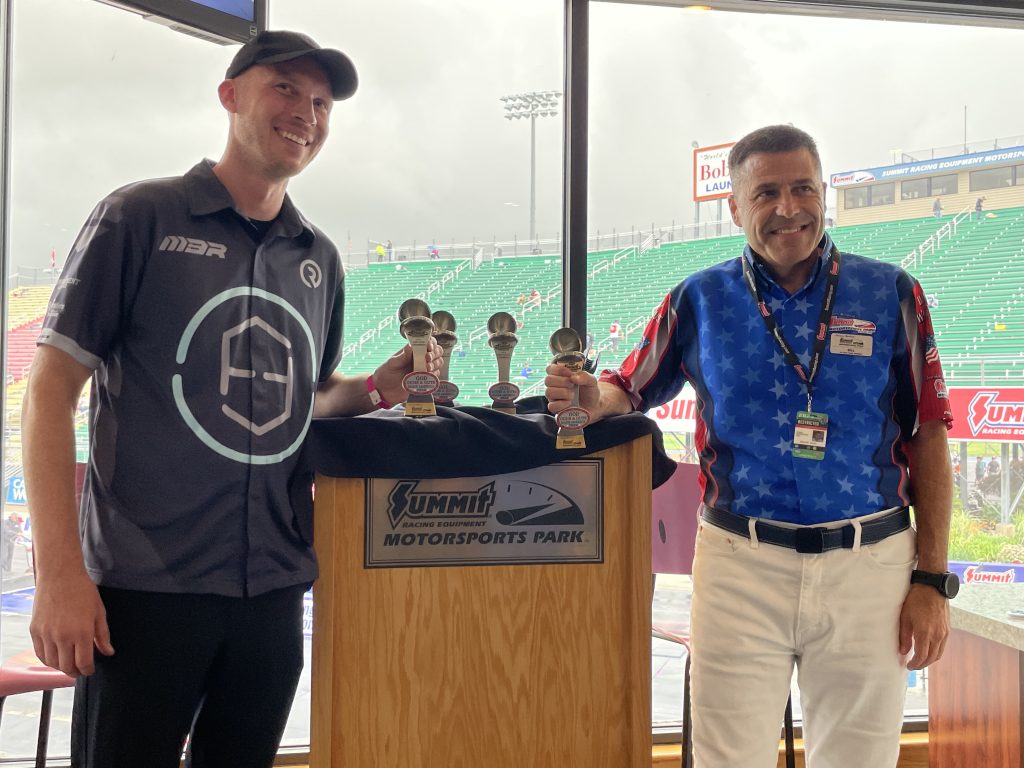 "When Bill asked me to make the next generation of the ice cream scoop trophies a few months ago, it was a huge honor because we love the Bader family and Summit Motorsports Park," said Kyle, who will also create trophies for additional events at Summit Motorsports Park. "It was also a tall order, because the bar is high and we wanted signature pieces that capture the essence of Summit Motorsports Park. We also wanted to honor Bill Bader Sr., since he passed away on the last day of the Summit Racing Equipment NHRA Nationals last year. He was very special to his family and to all of us."
Fondly recalling how Bader Sr. was known for wearing a belt buckle that read "God, Guns & Guts Made America Free," Kyle incorporated that into the design of the trophies, which are made of billet stainless steel, brass and aluminum.
There is one for each category contested at the event, including Top Fuel, Funny Car, Pro Stock, Pro Stock Motorcycle, Top Alcohol Dragster, Top Alcohol Funny Car, Competition Eliminator, Super Stock, Stock, Super Comp, Super Gas, Top Dragster, Top Sportsman, Pro Modified and Factory Stock Showdown. Each includes the event logo and the special 60/50 logo reflecting 60 years of Summit Motorsports Park and 50 years of the Bader family's ownership of it.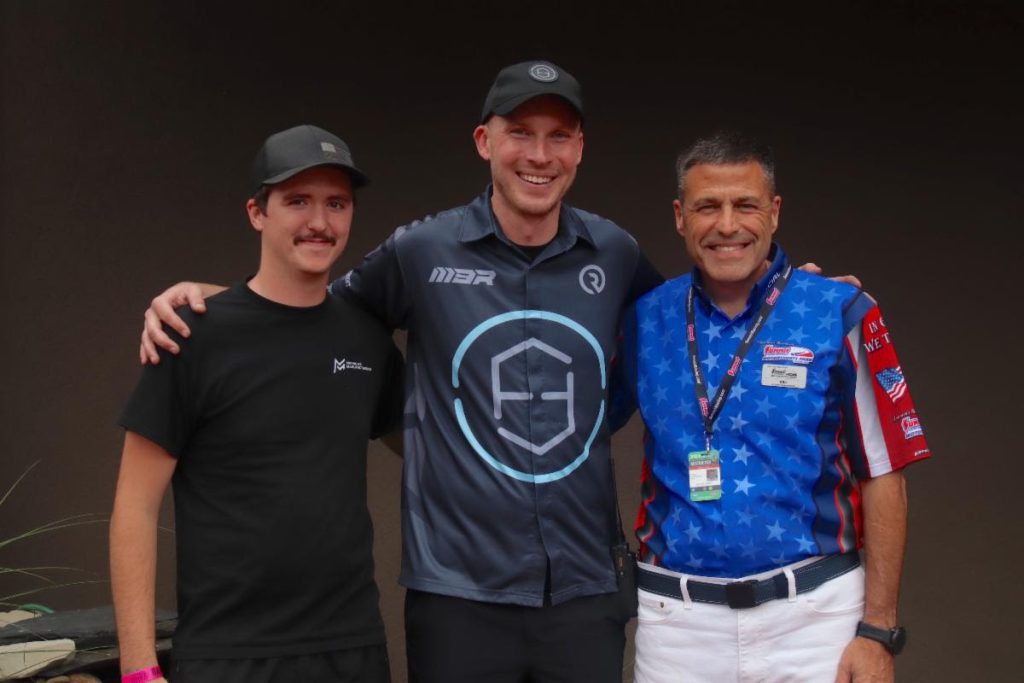 "We manufactured the trophies to have a distinct tool path to give the billet a rugged look," said Kyle. "I have to give credit to my lead programmer, Mason, who put a lot of time into this. It required an extensive amount of CAD/CAM work to create the 3D model, and bring it to life through complex 3D machining. This really pushed the capability of our equipment. We are happy with how they turned out, and hope racers who earn them will be happy, too."
There are more videos on the Cycledrag Youtube channel (please subscribe here) and the Cycledrag Facebook page (Please like here) and more will be coming soon. Check back daily.