Steve Johnson Racing is a team doing big things this year in the 2018 NHRA Mello Yello Drag Racing series. The independent Pro Stock Motorcycle rider with a single crew person fought his way into the prestigious Countdown to the Championship. This weekend, sponsor Mac Rak returns for the third race of the season and will be joining the team personally at the NHRA AAA Insurance Midwest Nationals in St. Louis.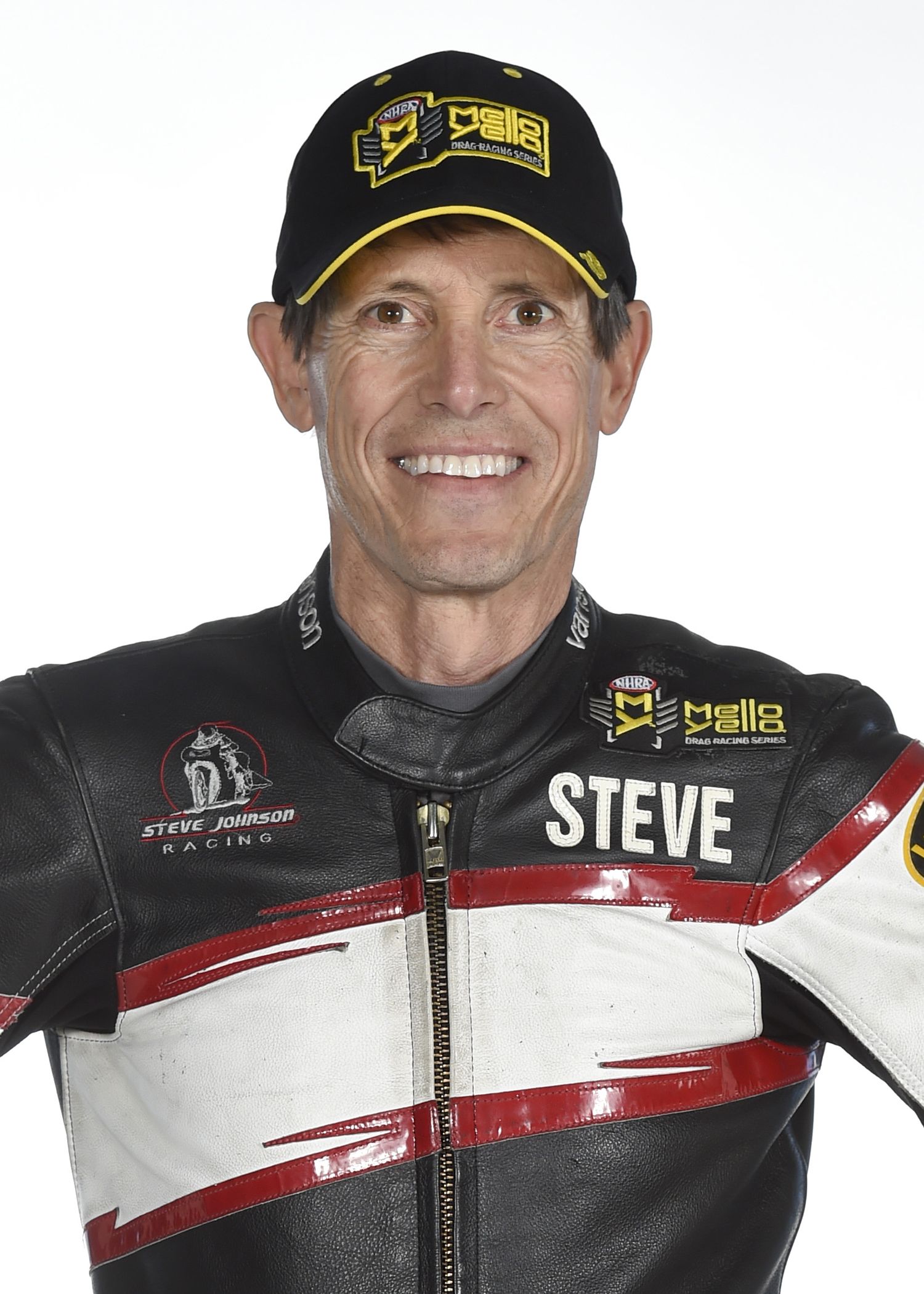 This is the fifth time since the playoff format began in 2007 that Johnson's team has qualified. The team consists of Johnson and Ervin "Jock" Allen. The last time they competed for the Championship was 2014. Johnson entered the 2018 Countdown in the No. 8 spot, and after a great finish at last weekend's Dodge Nationals, the team has moved up to No. 7 with five more races to go. They are 111 points behind Eddie Krawiec, one of the factory Harley Davidson riders and only nine points behind No. 6 competitor, Jerry Savoie of the WAR team.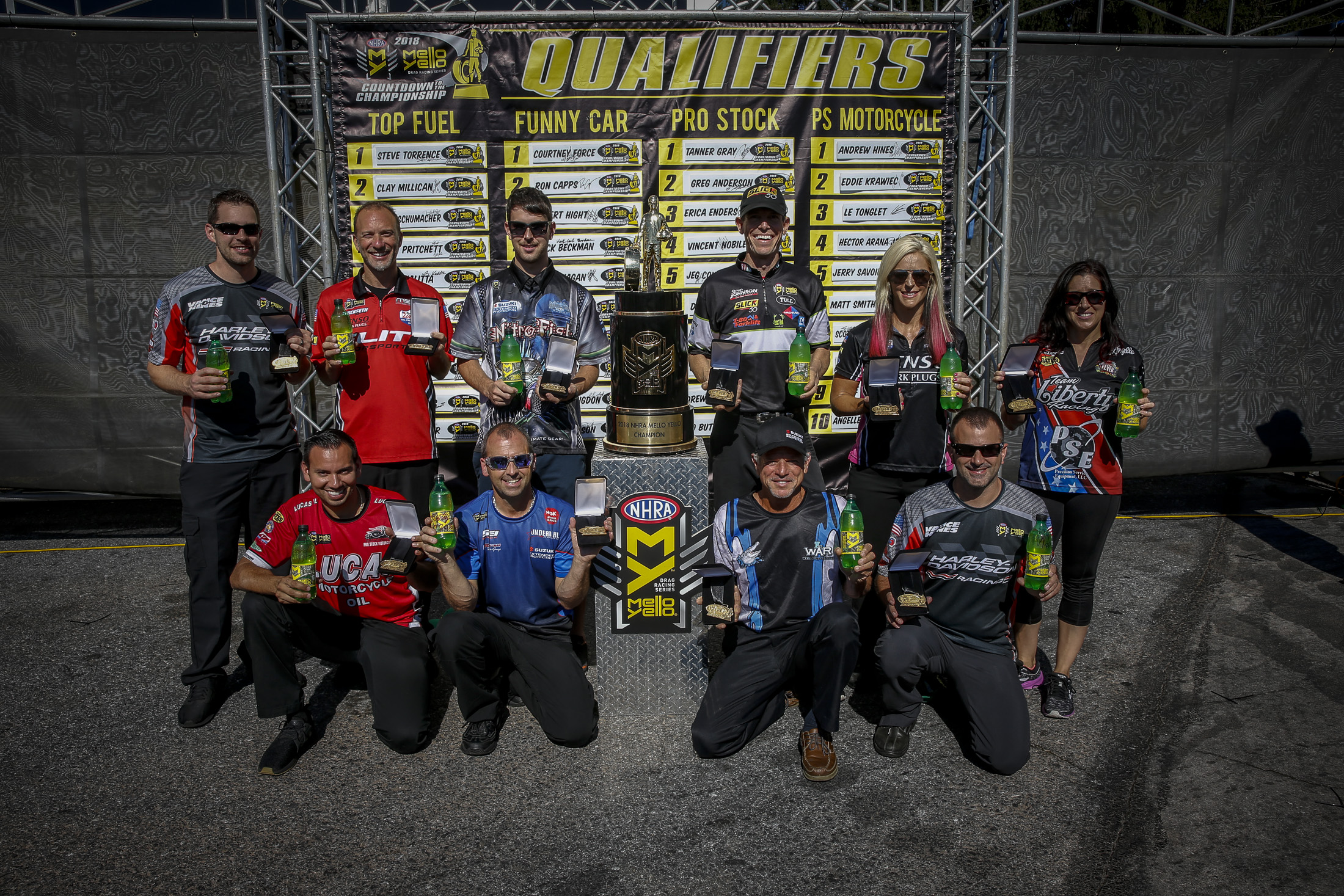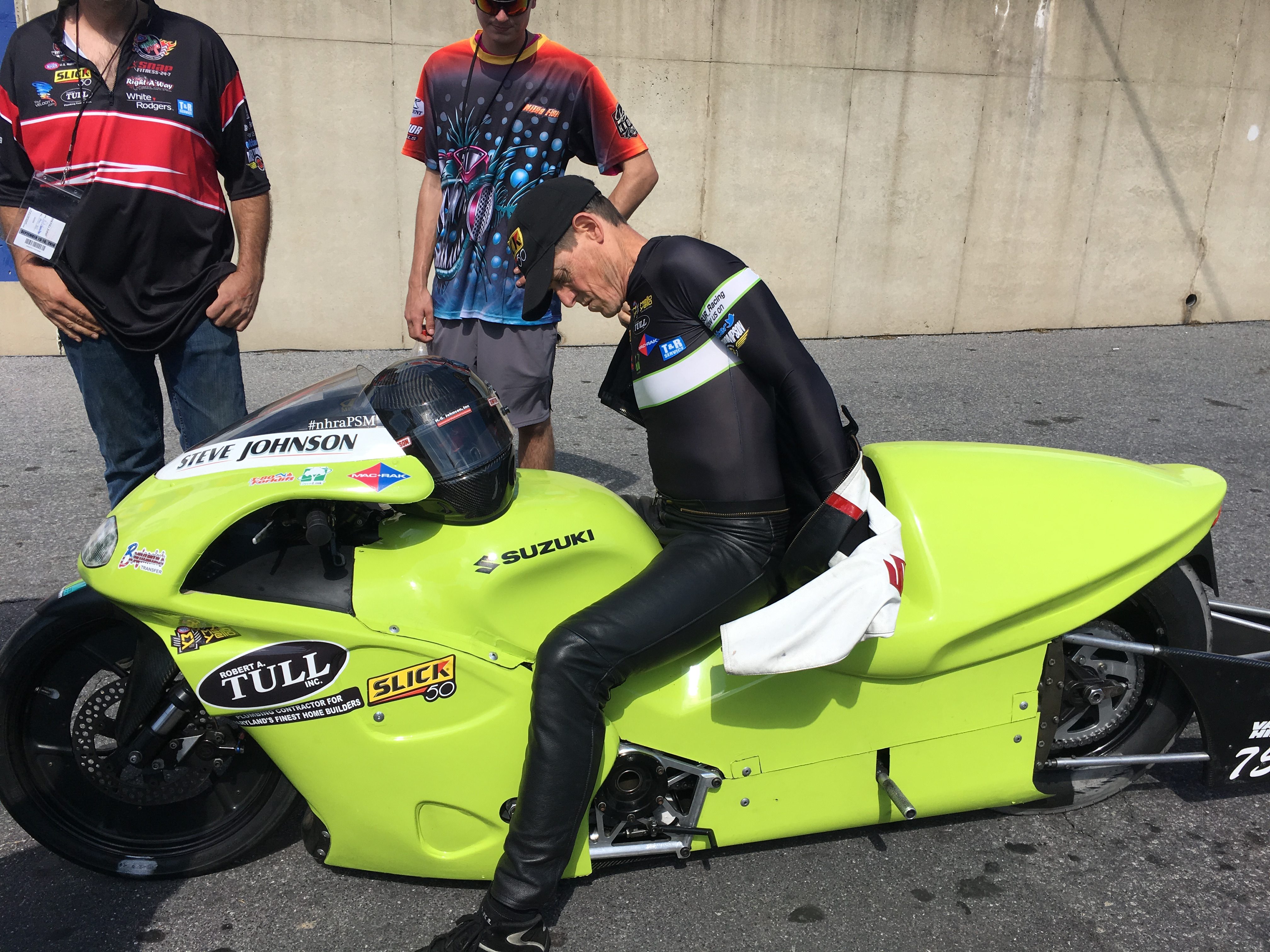 2018 started with another team and ended after just one race. After that shock, it has been a restructuring season for Johnson. He's made many changes to his 2017 program by downsizing the onsite event resources that included an 80 foot tractor trailer. When you look at Johnson's performance of late, these changes seem to be paying off.
"I am so excited and proud to be racing for a Championship," said Johnson. "But this weekend, we are focused on points and finishing the race, not maintaining a huge tractor trailer. You don't get points for the biggest and flashiest rig. Right now it's refreshing because we just have a small trailer packed to the gills: tools, a compressor, pit bike, awnings and as many spare parts that will fit in there as possible. Don't get me wrong, the big trailer is a great resource and part of my bigger plans for racing and marketing with a sponsor. However having spares like clutches, wheelie bars, tires and rims, a vise, more specialized tools, carbon fiber repair equipment, a welder and even a lounge and hospitality area with a bathroom is the right way to compete going forward. The 80 foot billboard and the professional image of a sponsor's corporate identity is really where big time racing is these days."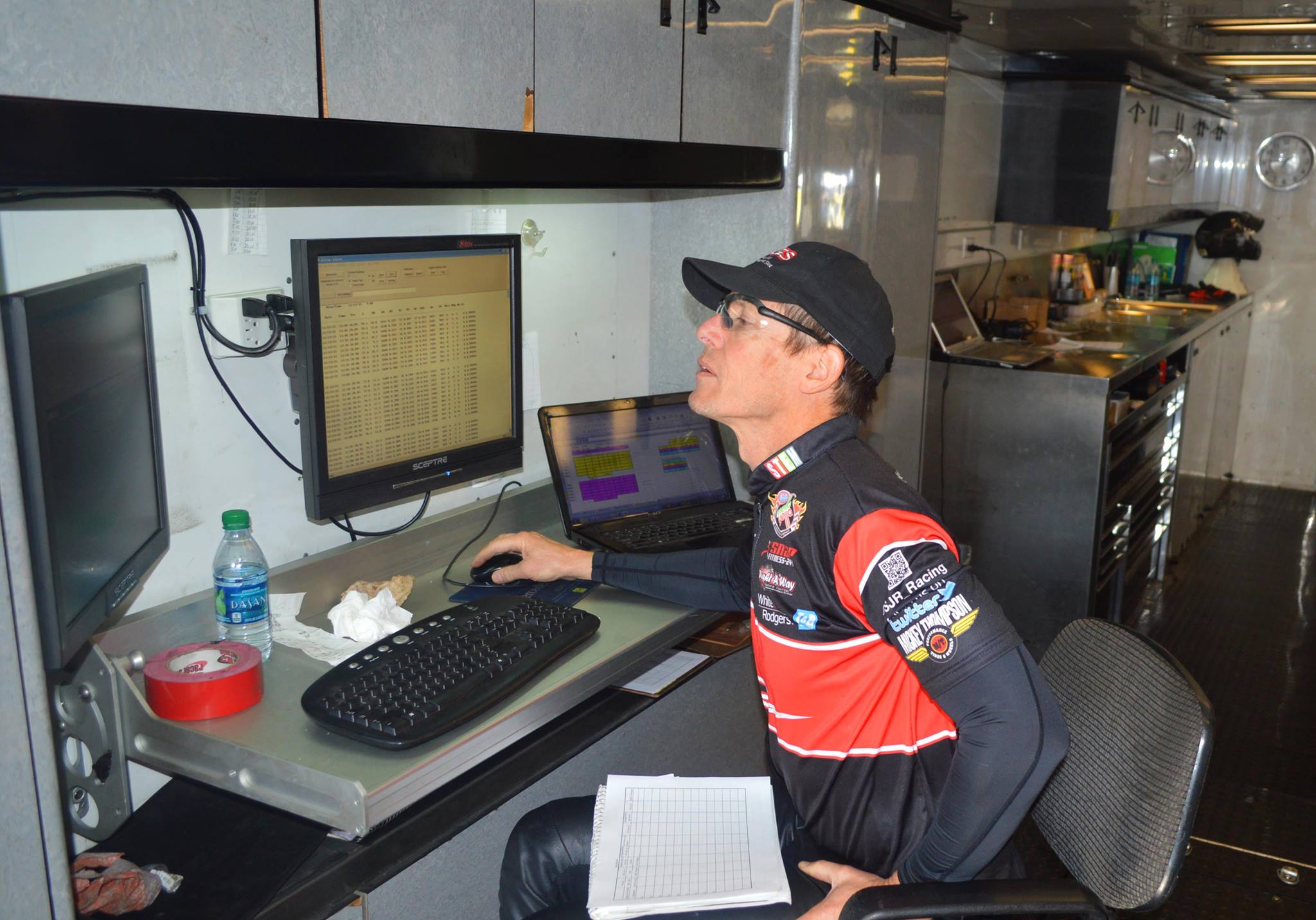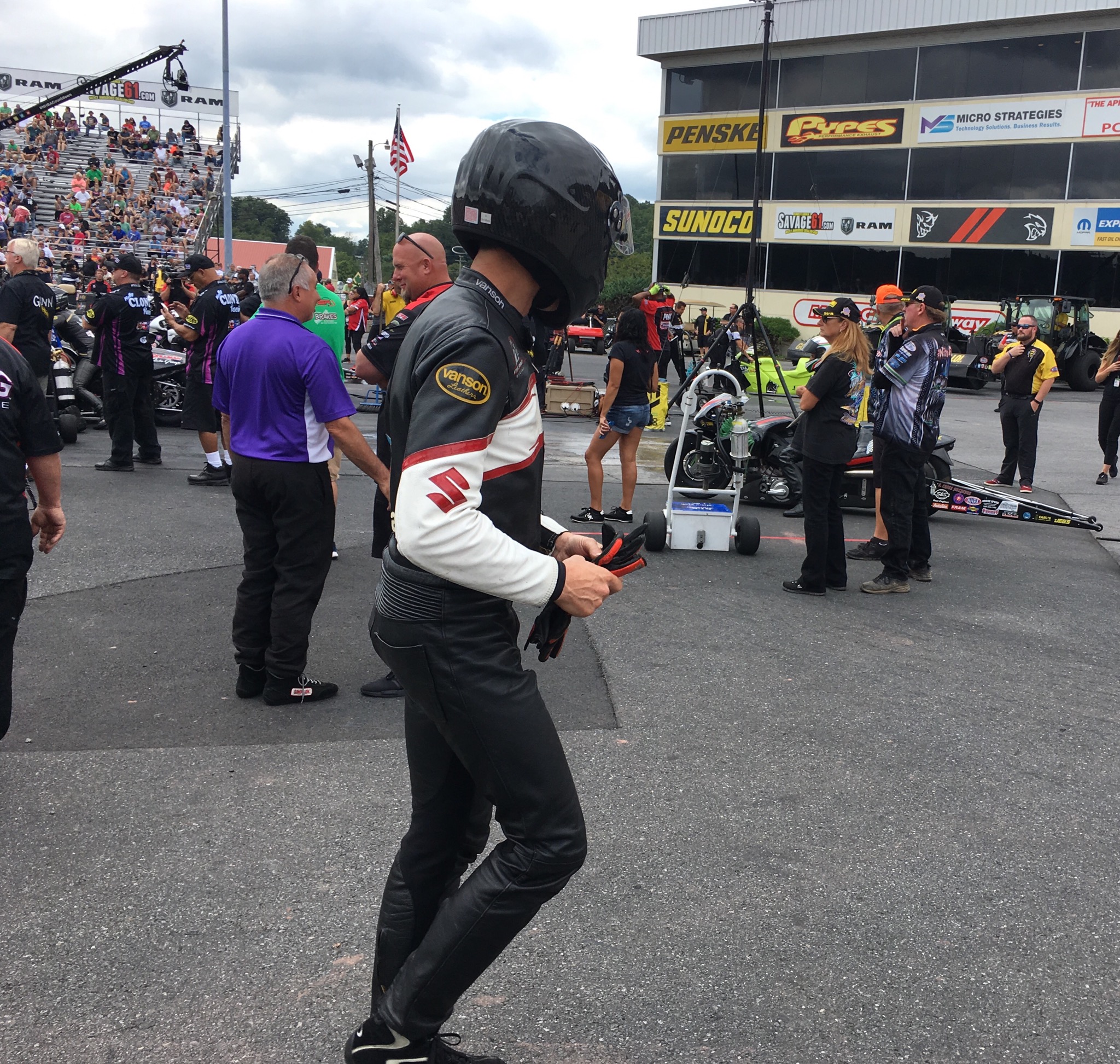 Every race Johnson fields a Suzuki with a 400 horsepower engine that goes zero to 60mph in just one second and travels the quarter mile at just under 200mph in 6.8 seconds. He is the only independent Pro Stock Motorcycle rider in the Countdown to the Championship.
"Our motorcycle is running almost as fast as my emotions rights now. So coming down to reality the obvious thing is to win the Championship. But I'm still all about making great runs, qualifying as high as we can and getting to the semifinals at each race. Once you get to the semis, anything can happen. As a small team, I'll withdraw what I can from the 'Good Luck Bank'," said Johnson. "This dream season is possible because of the many sponsors who believe in me, and how we use racing to promote the skilled trades as an exciting career path."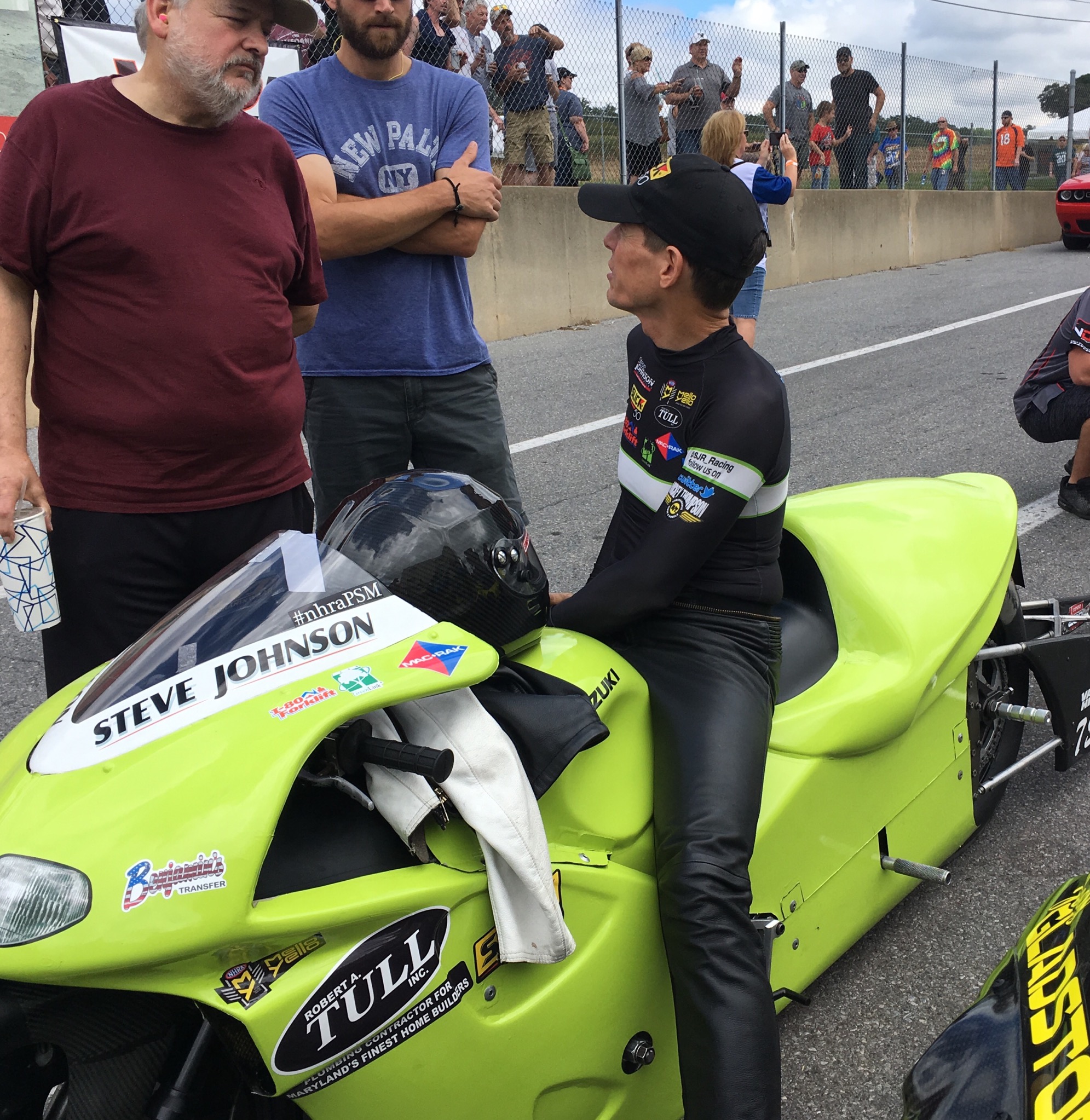 Johnson's support comes from Slick 50, Tull Plumbing, MacRak, CCAR and Vintco.biz. He also has the backing of High Performance Oil, Alpha Graphics, EBC Brakes, NGK Spark Plugs, Worldwide Bearings, ISC and Mickey Thompson.
St. Louis is also a special track for Johnson. It is the site of his first race win as a professional Pro Stock Motorcycle rider in 2004.
The AAA Insurance NHRA Insurance Midwest Nationals gets underway Friday at 4:00 with qualifying session one. Fans who cannot make it to Gateway Motorsports Park can watch on FS1 all weekend long with live coverage of eliminations on Sunday.