The E3 Spark Plugs NHRA Nationals at Lucas Oil Raceway at Indianapolis was the perfect start to the Pro Stock Motorcycle season for Ryan Oehler, who won his first career NHRA race in his first final round, going 6.974 at 194.16 on his Flyin' Ryan Racing/B&K Cylinder Heads EBR to defeat Matt Smith. After qualifying fifth, Oehler knocked off Marc Ingwersen, Scotty Pollacheck and Hector Arana Jr. to advance to the championship round for the first time in his career. He posted a remarkable .010 reaction time and never trailed en route to the biggest moment of his PSM career.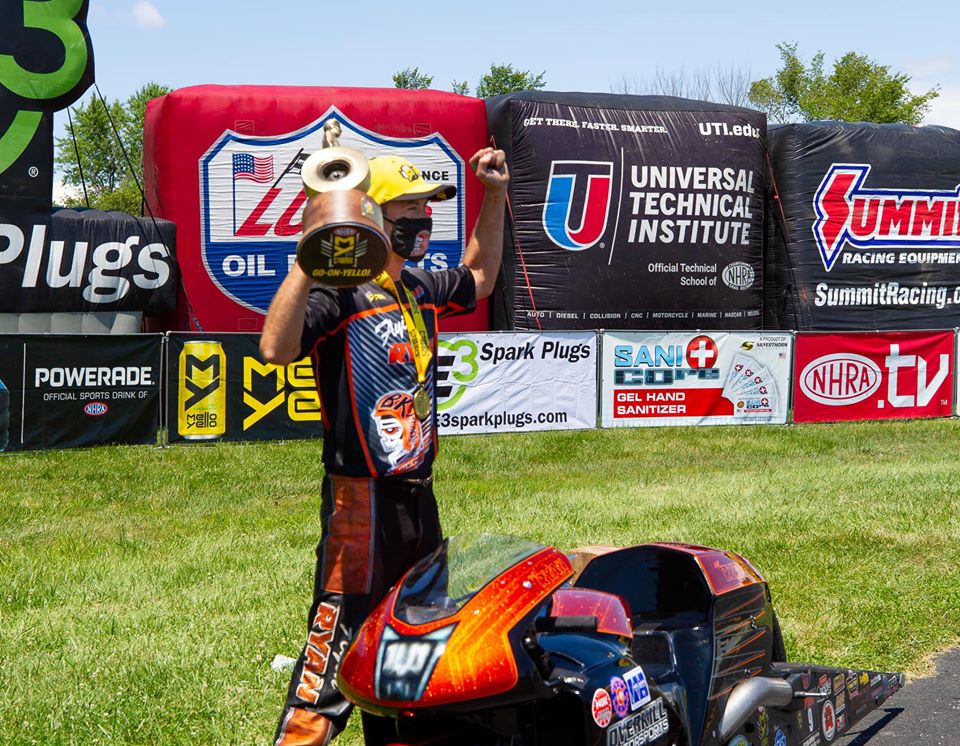 "We've been hunting for this for a long time," Oehler said. "This has been my dad's dream and we just keep working every day. When we pulled up to the line, I knew it was going to try to pull me through the beams. I waited to go on the two-step until that very last second and when it dropped, I knew we had a good light. Just to have it all come together for my dad, my mom, my wife, my team, I love it all."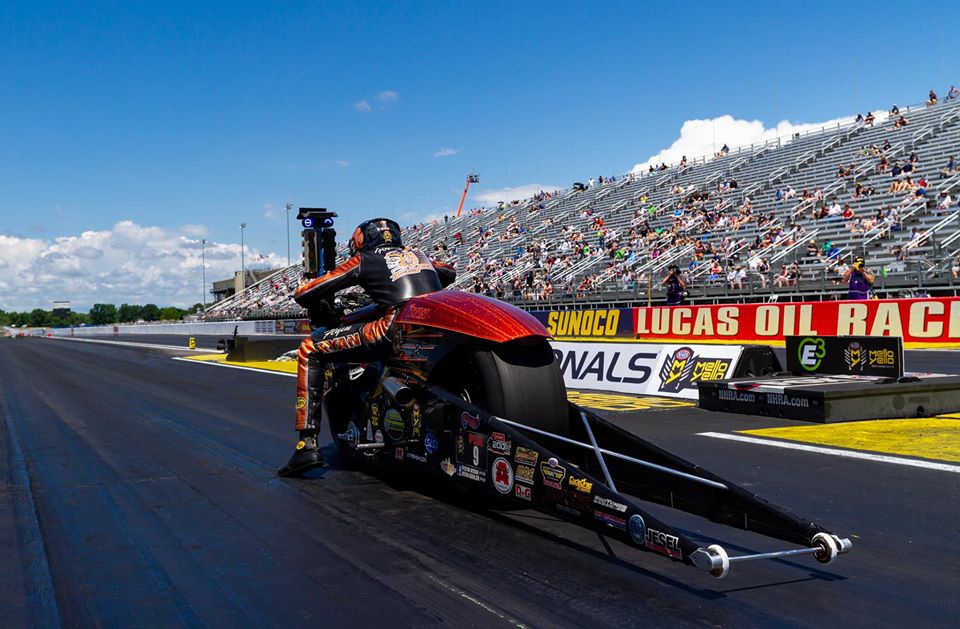 Smith, who qualified second, beat Chris Bostick, Angelle Sampey and defending world champ Andrew Hines to reach the final round for the 55th time. His 6.855 in the first round was the best for the weekend in the class.
The NHRA Mello Yello Drag Racing Series continues next weekend with the Lucas Oil NHRA Summernationals at Indianapolis at Lucas Oil Raceway.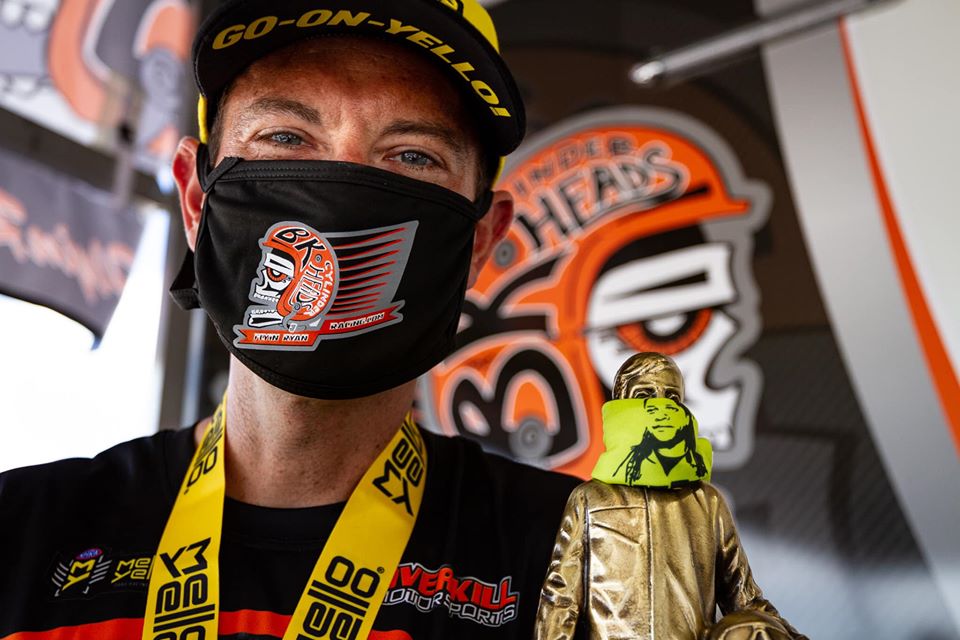 PRO STOCK MOTORCYCLE:
ROUND ONE — Hector Arana Jr, 6.942, 194.66 def. John Hall, Suzuki, 6.978, 191.43; Angelle Sampey, Harley-Davidson, 6.925, 192.69 def. Steve Johnson, Suzuki, 6.920, 191.84; Angie Smith, 6.971, 193.65 def. Jerry Savoie, Suzuki, 7.012, 192.36; Ryan Oehler, 6.921, 196.33 def. Marc Ingwersen, 7.077, 189.73; Scotty Pollacheck, 6.948, 196.42 def. Kelly Clontz, Suzuki, 7.149, 188.04; Andrew
Hines, Harley-Davidson, 6.890, 194.55 def. Ron Tornow, 7.172, 184.93; Eddie Krawiec,
Harley-Davidson, 6.887, 195.53 def. David Barron, 7.341, 176.26; Matt Smith, 6.855, 197.71 def. Chris Bostick, Suzuki, 7.963, 166.21;
QUARTERFINALS — Oehler, 6.942, 194.41 def. Pollacheck, Foul – Red Light; Hines, 6.927, 193.65 def. A. Smith, 6.956, 195.48; Arana Jr, 6.928, 194.16 def. Krawiec, 6.873, 195.53; M. Smith, 6.856, 197.36 def. Sampey, Foul – Red Light;
SEMIFINALS — Oehler, 6.901, 195.39 def. Arana Jr, 6.984, 192.91; M. Smith, 6.943, 195.42 def. Hines, 6.943, 193.68;
FINAL — Oehler, 6.974, 194.16 def. M. Smith, 10.126, 83.38.
Points
Pro Stock Motorcycle
1. Ryan Oehler, 115; 2. Matt Smith, 101; 3. Andrew Hines, 78; 4. Hector Arana Jr, 73; 5. Eddie Krawiec, 63; 6. Scotty Pollacheck, 55; 7. Angie Smith, 54; 8. Angelle Sampey, 52; 9. Steve Johnson, 33; 10. (tie) John Hall, 32.
Marc Ingwersen, 32. Jerry Savoie, 32.
There are more videos on the Cycledrag Youtube channel (please subscribe here) and the Cycledrag.com Facebook page (Please like here) and more will be coming soon. Check back daily.
To take advantage of some amazing discounts at Brock's Performance, click – http://brocksperformance.com?aff=12