From Royce to All MIR Racers, Sponsors, Fans and Staff
I am excited to report that the Miller family and Maryland International Raceway has "hitched our wagon" to the fastest growing motorsports group in the country, the IRG Sports + Entertainment (IRG). These are the same folks that now own the International Hot Rod Association (IHRA), Palm Beach International Raceway, Memphis International Raceway, Cordova International Raceway and Southwestern International Raceway; and the list is expected to grow in the future.
In just a few short years they have grown from one track to five tracks and the IHRA. This is a deal that has been over two years in the making. IRG believes in the Miller family and the accomplishments we have achieved at MIR; and likewise we believe in the vision and plan IRG has for MIR, IHRA and all of their tracks going forward. This will be an exciting new chapter for the racers, sponsors and fans at Maryland International Raceway. The IRG, due to its size and resources, brings opportunities to Maryland International Raceway that have not been available in the past. We are excited about the future of MIR as an IRG owned track with larger special events, improved racer programs and much, much more.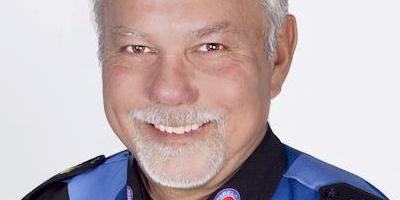 The Miller family will still be at MIR, although in some changing roles. Jason will become the Vice President and General Manager and will continue his skillful promoting, event planning and logistics and will still continue with the track prep that has made him and the MIR surface so well known for outstanding performance with racers from around the country.
Jason will also continue his leadership and directing of the MIROCK Superbike Series and both Jason and Chris will still own and operate the Haltech World Cup Finals. Chris has been a vital part of the success of MIR as he has created and managed many of the special programs that has helped make MIR what it is today. Chris will now become the Director of Administration and Operations and will handle and oversee all of the important day to day operations to keep everything organized, efficient and race day ready that racers and fans have become accustomed to at MIR.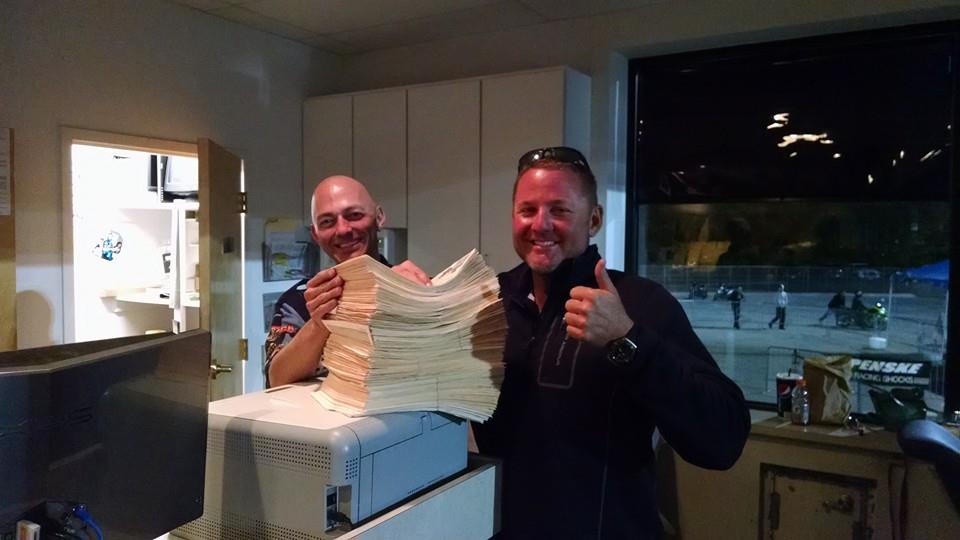 Not only am I very proud of the men both Jason and Chris have become, I am also confident that they will do an excellent job with managing Maryland International Raceway going forward. In addition, several new full time staff members will be hired. Linda will be taking a much deserved early retirement, she has worked hard right alongside me as we built the MIR of today.
While the Millers will still be in running MIR, I would like to take the time to thank those that have gotten us to the point for this opportunity to even be possible. To the MIR staff, I want to send a special thank you to the hardest working and caring staff that any track owner would ever have the privilege of working with. You have made the Miller's look better than we deserve….thank you….thank you….thank you. The only reason I can step away from MIR for the time that I need, is knowing you will be there to take good care of our racers, fans and sponsors. I want to thank every racer, sponsor and fan that has supported the Miller family and MIR during our 25 years at the helm and we hope we have been good stewards of the sport and the raceway that we love.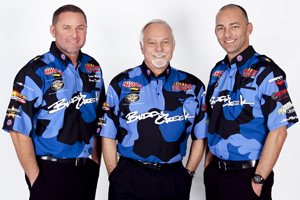 My new role will be Chief Operating Officer (COO) overseeing and working with the GM's of all of the current and future tracks owned by IRG around the country, including MIR. So I am sorry to say you are not totally done with me yet! We are hopeful that all of our staff, sponsors and supporters will stay with us in this transition. While the dirt may now belong to someone else, it's the racers, fans, sponsors and staff that makes Maryland International Raceway the success it has been. This will always be YOUR track as long as you continue to support it; and Jason, Chris and I will do everything in our power to not only maintain the high standards you expect, but to exceed them.
I know there will be many questions going forward and the best thing I can tell you is that more things will remain the same next year than will change. IRG will be immediately investing in some facility and equipment improvements (to be announced later). All sponsor agreements, trades and promotions that are in place will be honored now and into the future. The 2015 season schedule will look very much like 2014 with just a few changes – as happens in any year. The Speed Unlimited Midnight Madness Series, the Speed Unlimited ET Series and our Test & Tunes will all be held as in the past.
So wish us well on the next chapter in our lives and please continue your support of one of the best tracks in the nation or as I always say "Call All Your Friends And Head To Budds Creek". Thank you again from the bottom of my heart and I look forward to seeing you all at MIR doing what we all love……..DRAG RACING!!!!!!