Two NHRA Top Fuel Harley wins in eight days is a damn good result for defending champion rider Tii Thape, associate sponsor Samson Exhaust, and the Jay Turner Racing team. Maybe an even more impressive result is that Tharpe's win this past weekend at NHRA's Thunder Valley Nationals was his third straight Father's Day victory at Bristol Dragway.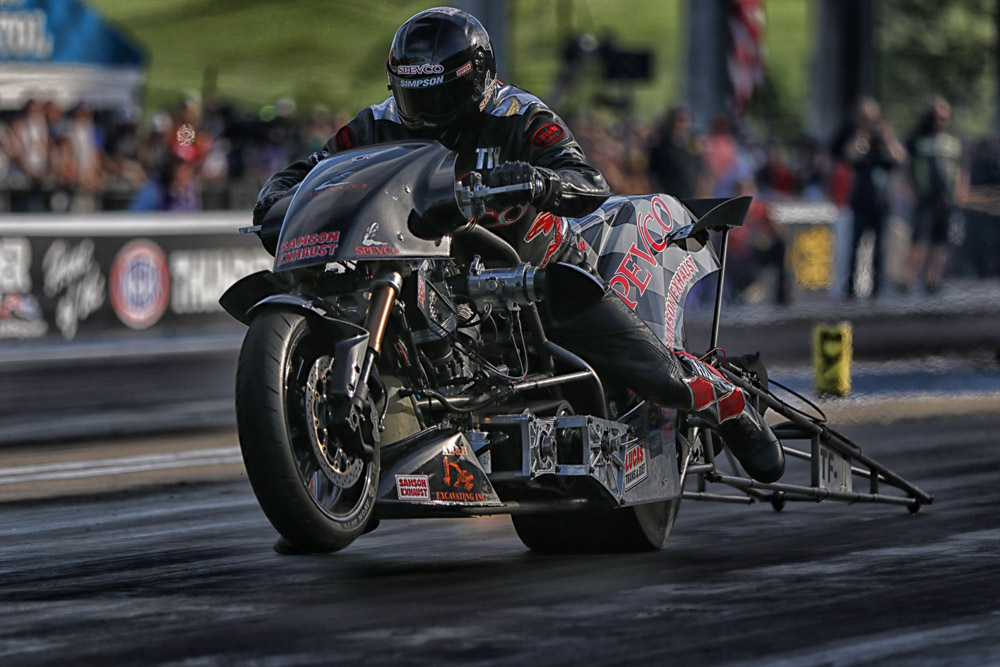 Although Tii was second behind team boss Jay Turner's 6.319 after Friday qualifying, his 6.393 dropped to fifth in the order on Saturday. The bike either had an ill-handling tire or an ill-handling rider, and success was anything but assured for Tharpe as he went up against last year's championship rival Doug Vancil in round 1 on raceday. But as Vancil struggled to keep his bike off the centerline in the right lane, Tharpe cruised to victory in the left.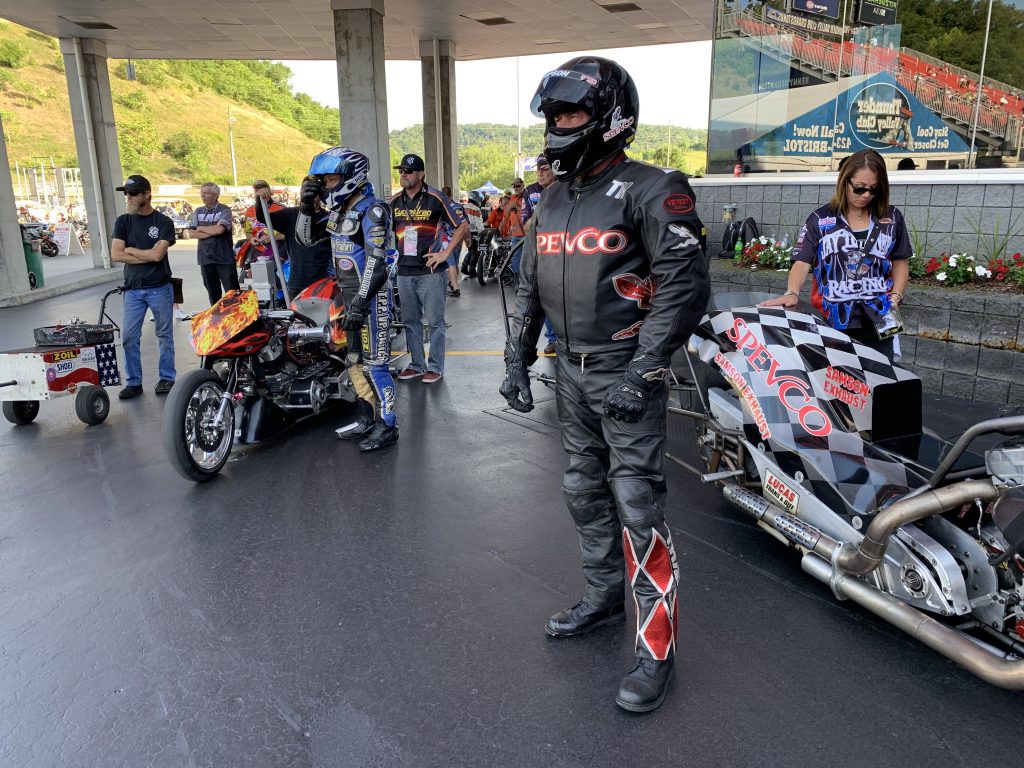 Tii's 60 foot time sharpened from 1.15 to a 1.12 in round 2 and he posted his best lap of the weekend with a 6.36 at 222 mph to take out former teammate Tracy Kile.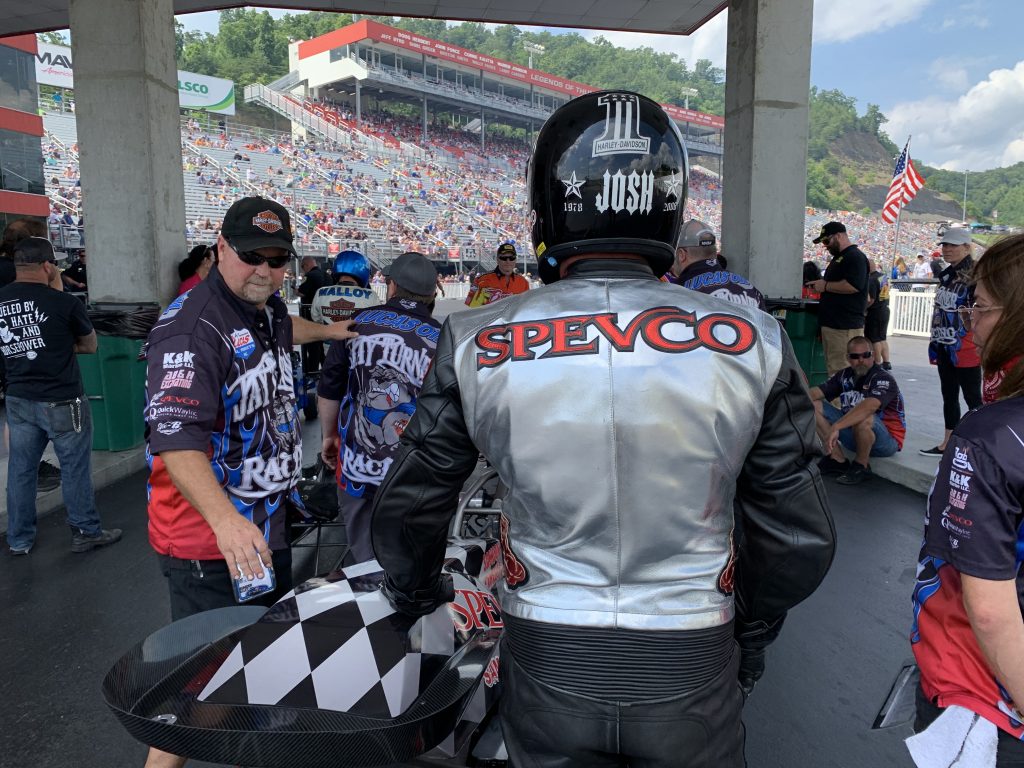 That set up a rematch of Tharpe's winning final from the week before in Topeka against the high-gear only bike of Bob "Opie" Malloy. In Topeka, Malloy's bike suffered a highlight reel explosion at half-track. But in Bristol, his bike was performing better as the weekend wore on and Tharpe's win streak was in jeopardy.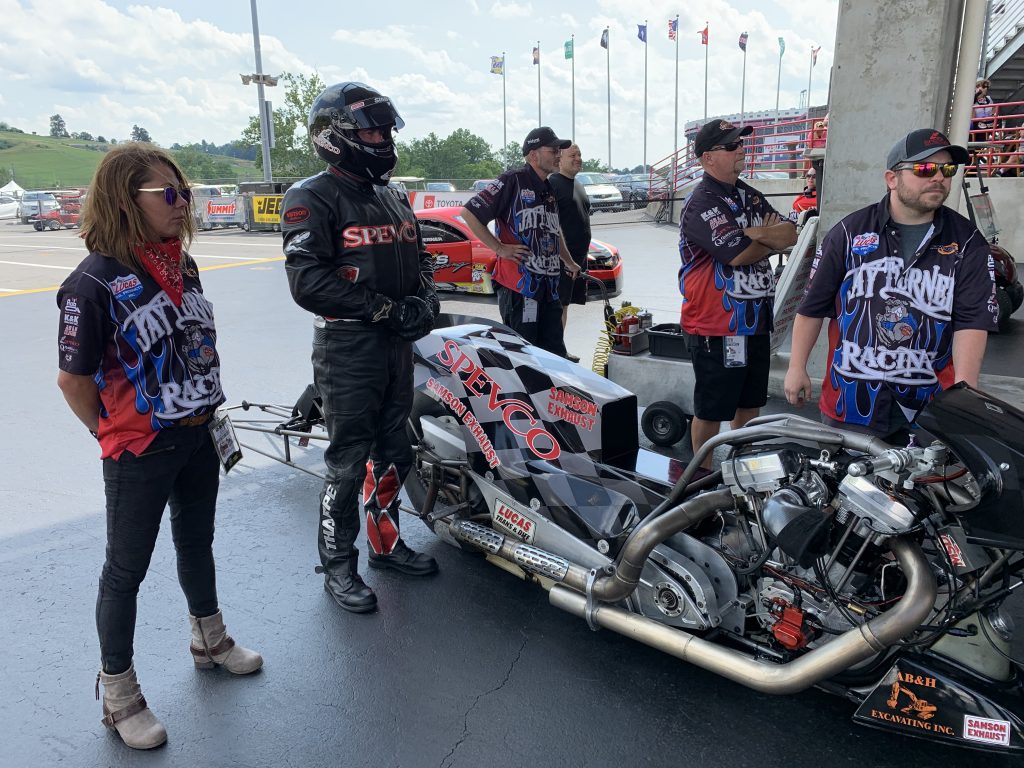 And never did the threat seem more real than when Malloy threw down a 1.08 60 foot time after putting .005 on Tharpe at the tree. Tii was still slower to 660 feet but his 183 MPH trap speed was trending higher than Bob's 181. Malloy was STILL quicker to 1000 feet, but that is where he dropped a hole. Tharpe's bike also put out a cylinder, but just late enough that he was able to cross the finish line about 11 feet ahead of Malloy.
There are more videos on the Cycledrag Youtube channel (please subscribe here) and the Cycledrag.com Facebook page (Please like here) and more will be coming soon. Check back daily.
Samson president Mike Baverstock and the whole Jay Turner Racing team were ecstatic. Tharpe was happy, of course, but also emotional.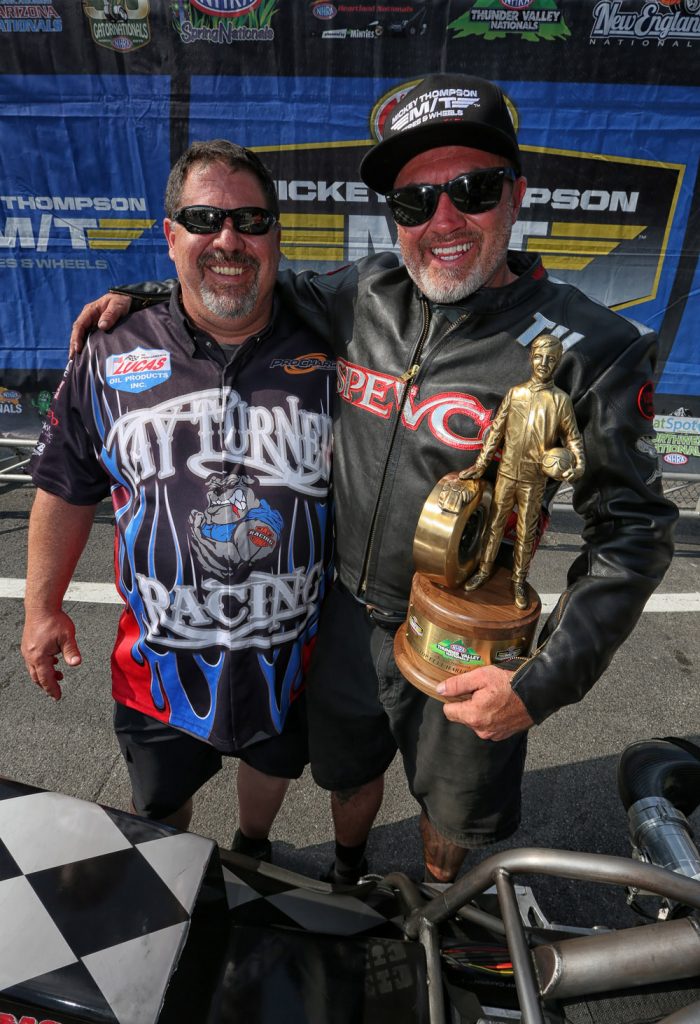 Baverstock had his own emotional moment on Saturday when Tharpe gave him his Topeka "Wally"—NHRA's iconic trophy. "I couldn't believe it," said Mike. "I've been racing all my life, and that was really a treasured moment."
For Samson Exhaust, it's "Win on Sunday, sell on Monday" time as NHRA's most edgy and thrilling national event class showcases his company to the world. "Sell all week long," corrected Baverstock, whose "Loud Pipes Win Races" attitude is translating from strip to street with top quality, American-made, aftermarket exhaust for Harleys and select Indian motorcycles at an affordable price.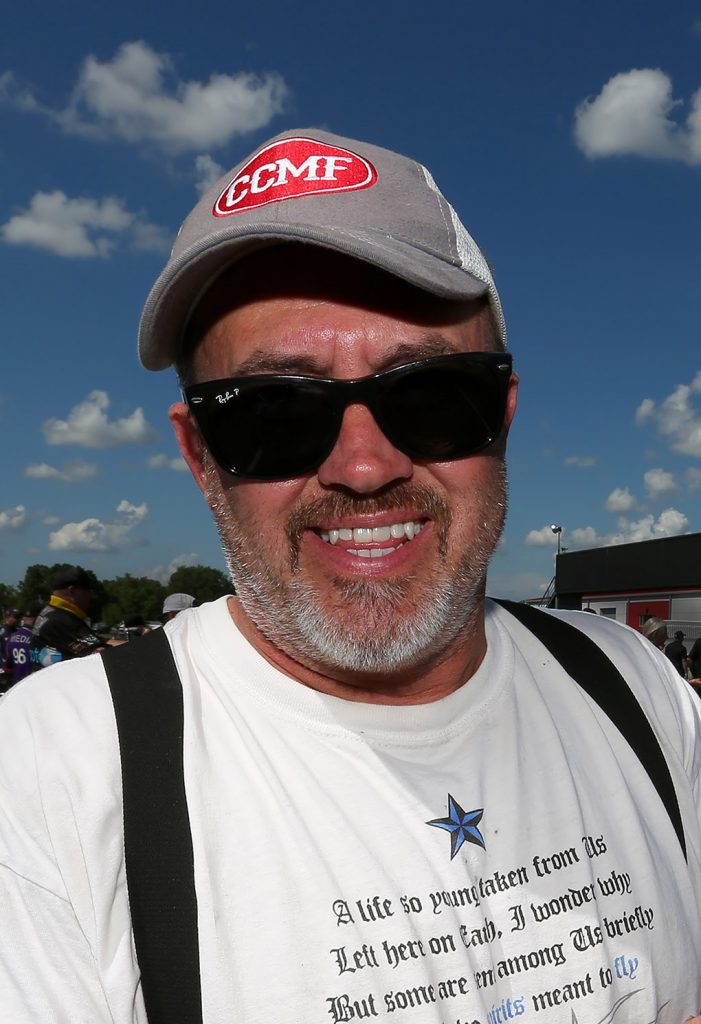 The next chance to win for this team and the rest of the Mickey Thompson Top Fuel Harley field is the NHRA New England Nationals at New England Dragway in Epping, New Hampshire on July 5-7.