This weekend's Pep Boys NHRA Nationals at Maple Grove Raceway marks the kickoff to the 2023 NHRA Countdown to the Championship. For Scrappers Racing, it will be the fifth appearance in the post-season by Mike Salinas in the Top Fuel ranks. But for Jianna Evaristo, it will be her first quest at the Pro Stock Motorcycle championship in the post-season.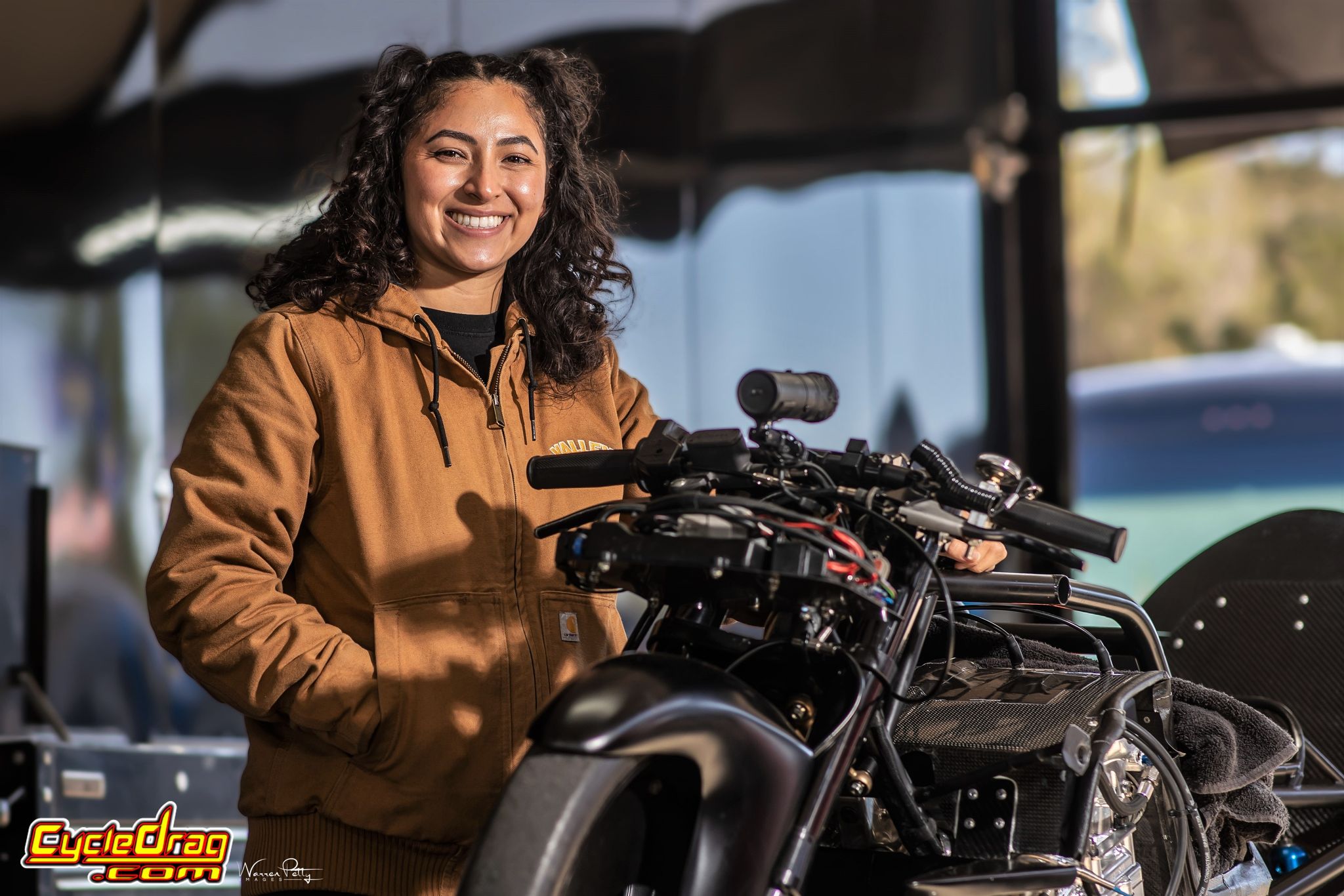 Evaristo has shown consistency during the 2023 season riding her Matt Smith Racing-powered Scrappers Racing Suzuki. The 26-year-old daughter of Top Fuel driver, Mike Salinas, has made two semi-final appearances this season including the season-opening race at Gainesville Raceway and then mid-season at Summit Raceway Park in Norwalk. While Evaristo is focused on her championship quest, maintaining that season-long consistency is the priority.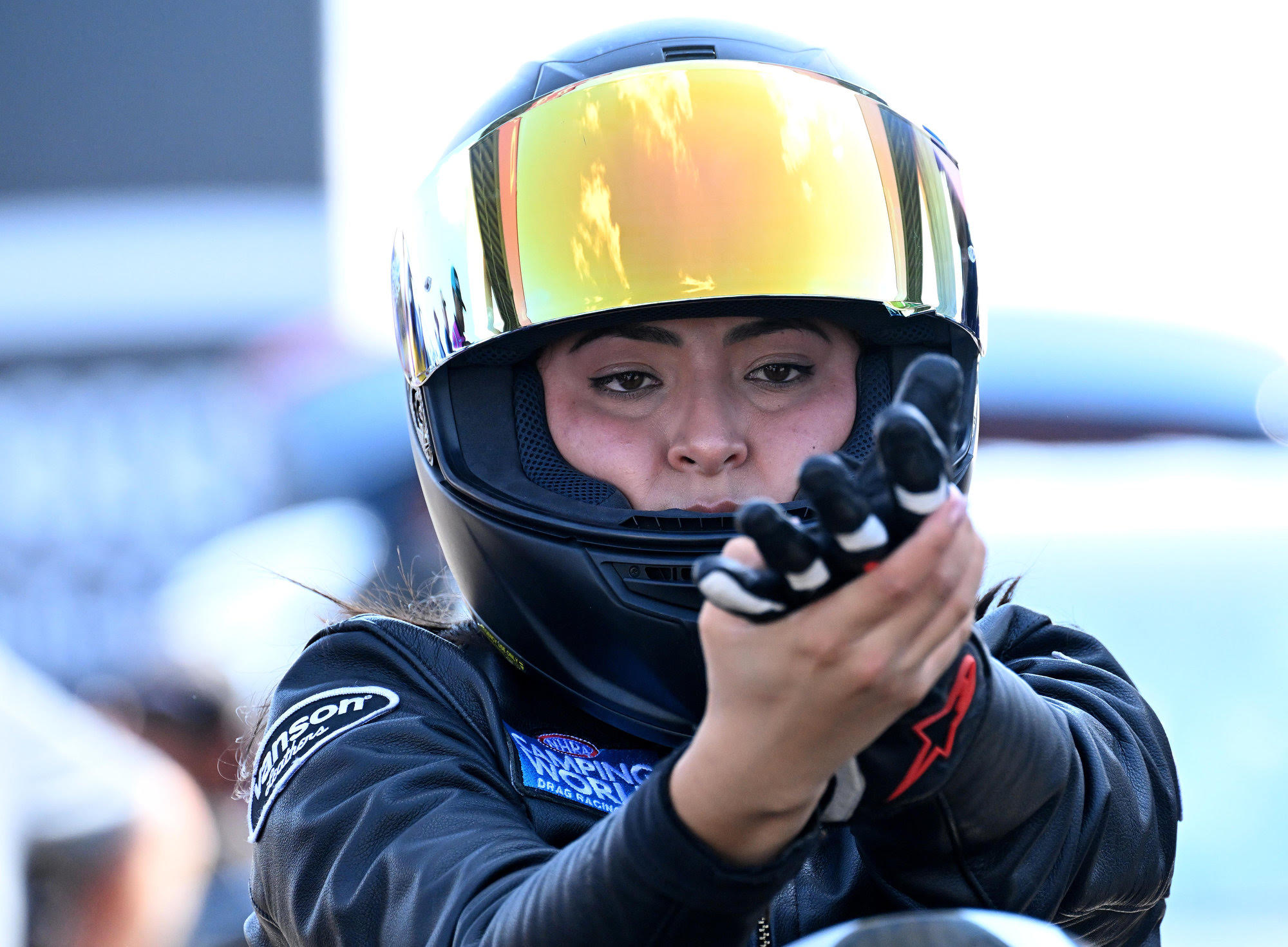 "I'm definitely excited about my first season competing in the Countdown," said Evaristo. "But much of that excitement comes from earning my way into the Countdown this season. We've experienced a few hiccups this season too which have hindered our capability to go rounds like we know we can, but we feel we have those issues handled so we shouldn't see those problems moving forward. This weekend's event at Maple Grove really should be good if the weather forecast holds true with cool temperatures and low humidity. There will be some fast passes for sure if that's the case. My main focus for this weekend and the races through the Countdown is really not the championship. Of course, I'll be aware of it, but I need to focus on what I need to do to maintain my consistency and do what I need to do each time I go down the track."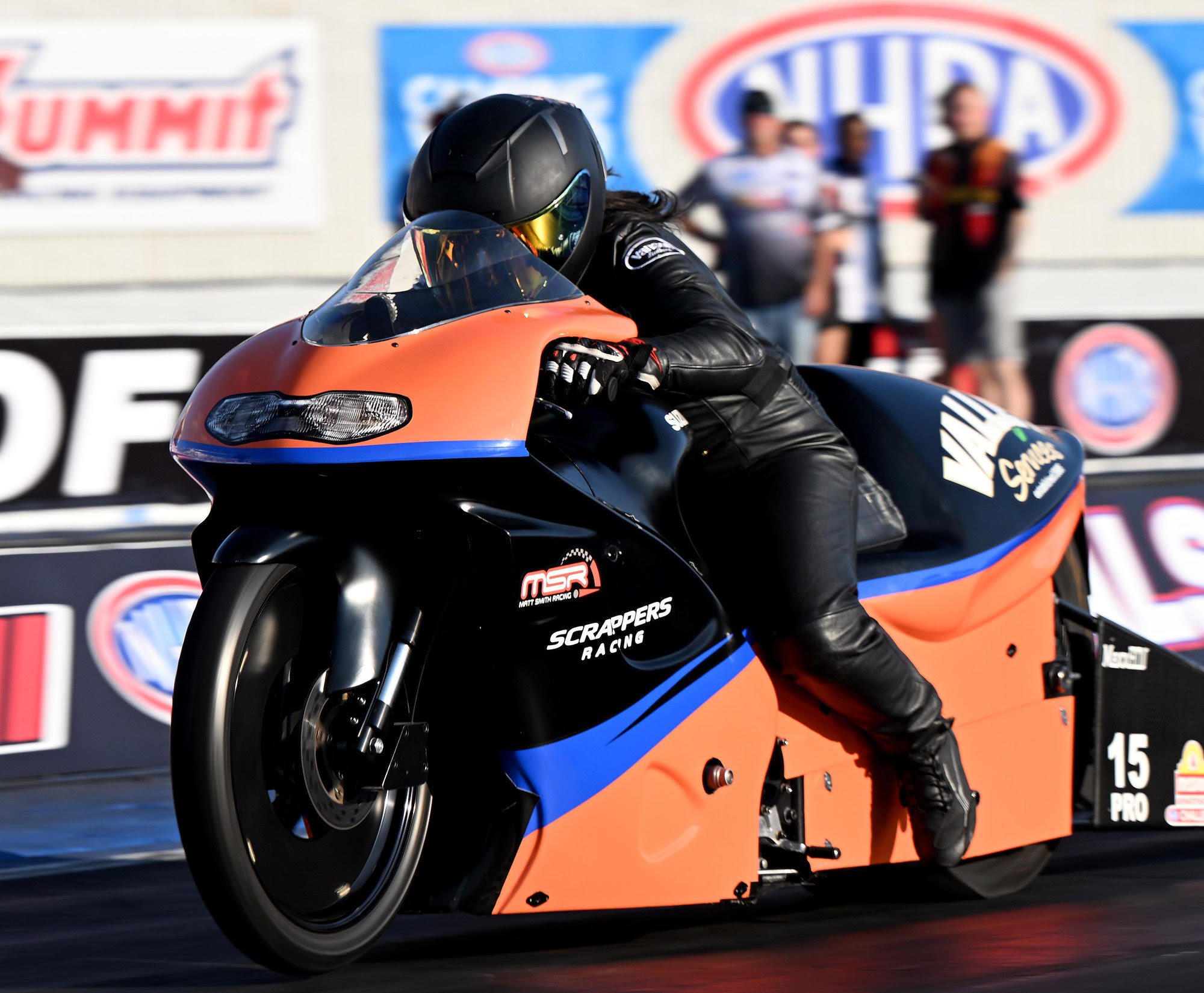 For the Scrappers Racing Top Fuel team and Salinas, this year's Countdown is hopefully coming at a time where the team has been showcasing speed each time they take to the track. Salinas started the season with a win at the season-opening race at Gainesville as well as claiming the All-Star Top Fuel victory. From there, the team has acquired two number one qualifier spots at Chicago and Seattle, but a second win as eluded the organization after earning five victories in 2022.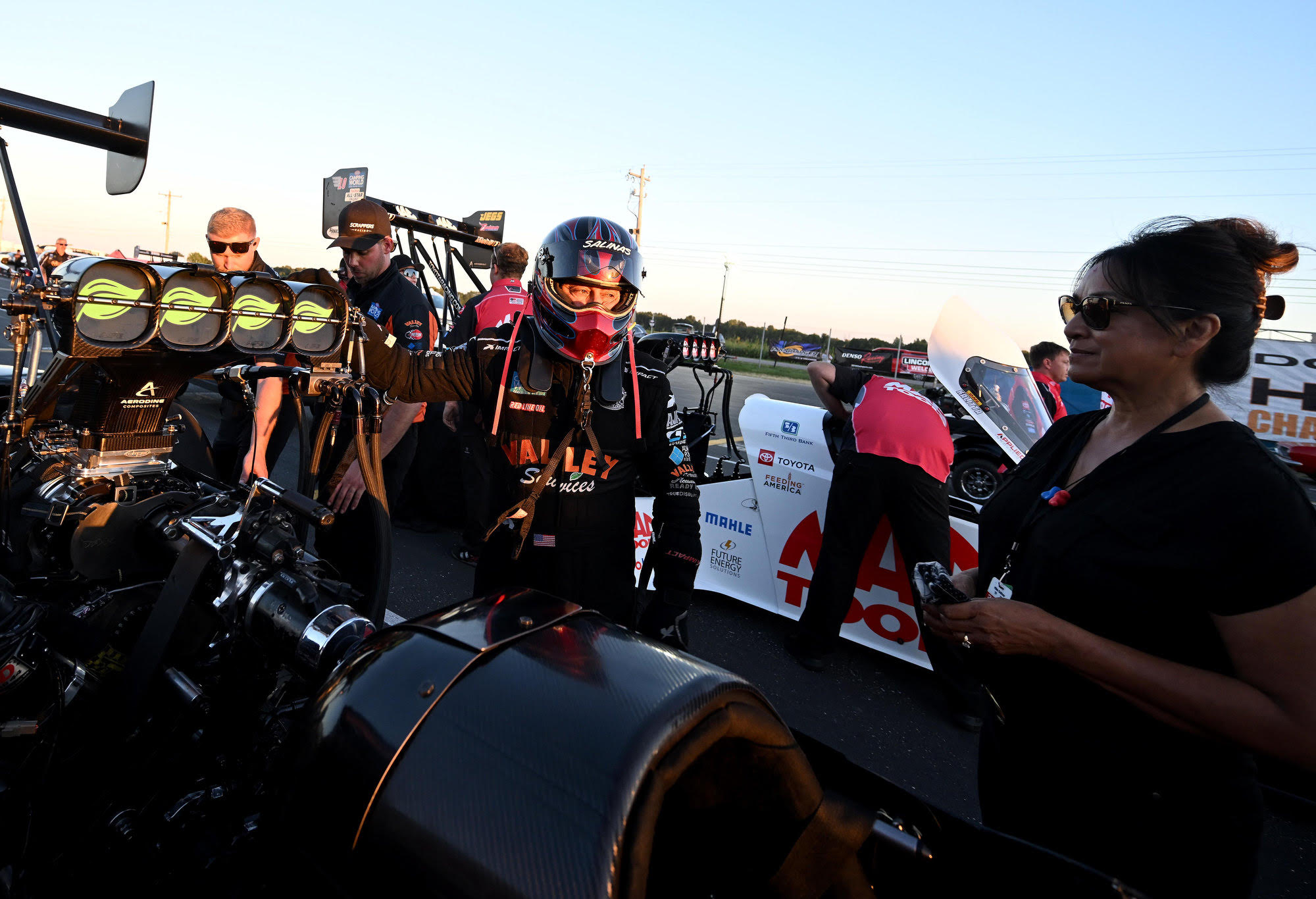 But speed is something the team has certainly found and that was not showcased more than in Brainerd a few weeks ago when Salinas posted the fastest speed in history at the facility and third overall in Top Fuel in NHRA history with a speed of 338.26 mph. Salinas and crew chief, Rob Flynn look to use that speed to capitalize within the Countdown and contend for this year's championship.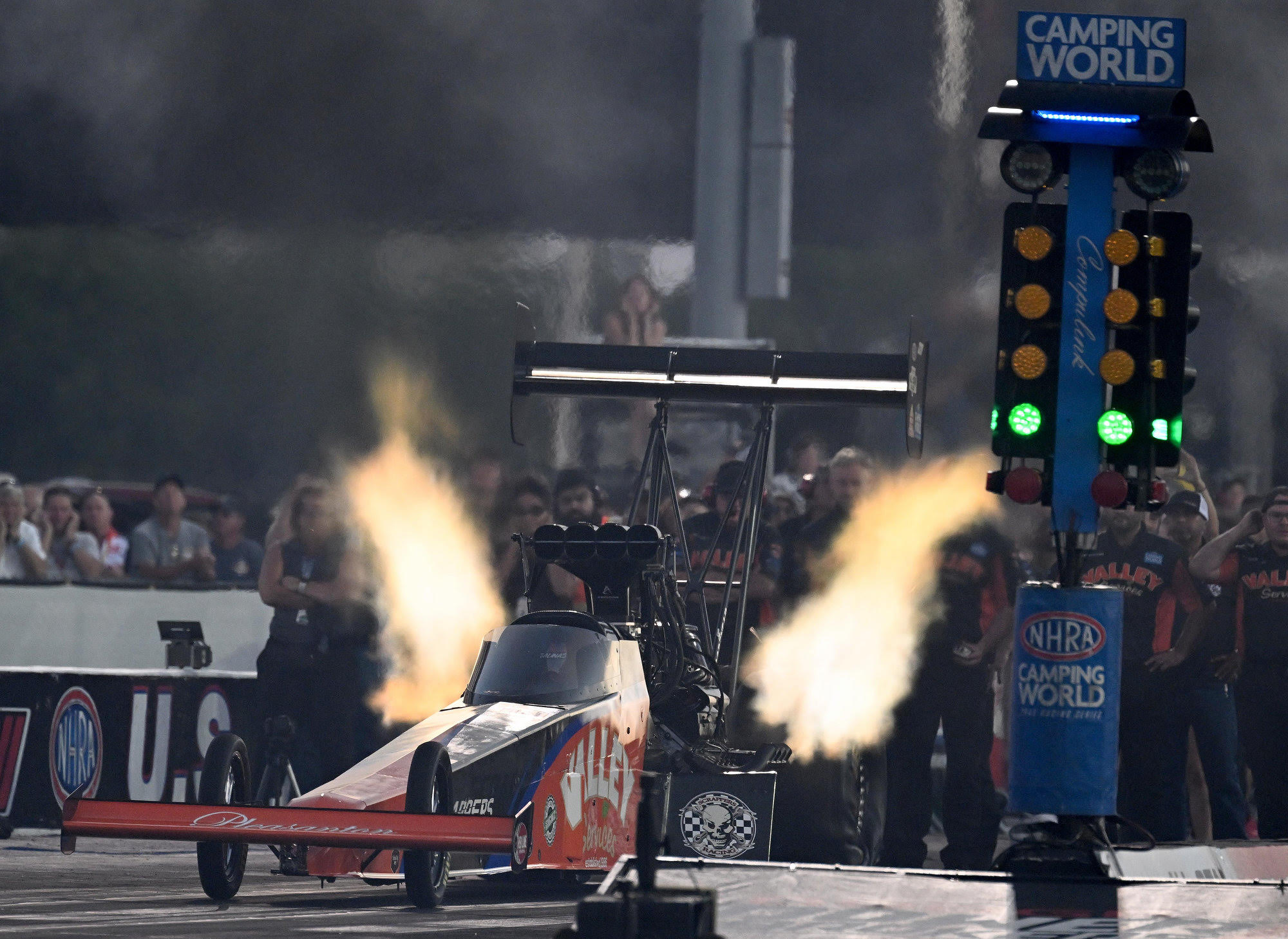 "We know we have the speed in our car and we've shown that in recent weeks," said Salinas. "There have been some things we've worked on to get all the pieces working together with the speed that we've found and sometimes that results in tire shake or other issues and that's what we've been working to rectify before we get into the Countdown. As a team, we know we can contend for this championship and that will all kickoff this weekend in Maple Grove. Of course, cool temperatures that are predicted would definitely be beneficial, but it would also help our competitors. Striking at the right time is key in this sport and we know we're poised to get hot when we need to – hopefully starting this weekend!"
The Pep Boys NHRA Nationals at Maple Grove Raceway will kick off on Friday afternoon with the first round of pro stock qualifying at 2:00 PM ET followed by the first round of nitro qualifying at 3:00 PM ET.
There are more videos on the Cycledrag Youtube channel (please subscribe here) and the Cycledrag Facebook page (Please like here) and more will be coming soon. Check back daily.
To take advantage of some amazing discounts at Brock's Performance, click – http://brocksperformance.com?aff=12
USE cycledrag5 coupon code.