With the Cycledrag Facebook page recently surpassing 1 million followers, we wanted to take a look back and pay tribute to some of the fine individuals who put this great sport of motorcycle drag racing on the map.
This led to work on a story on undoubtedly one of the greatest racers of all-time, someone on Cycledrag's Mt Rushmore of drag bike racing, six-time NHRA Pro Stock Motorcycle champion Dave Schultz.
What happened next at the Orange County Choppers Road House and Museum in St. Petersburg, Fla. courtesy of Dave's widow Meredith Shultz-DeGlopper and her husband, longtime successful drag bike crew chief Earl DeGlopper was nothing short of magical. Check out the video below.
We plan to display these leathers on many of the Cycledrag live casts to ensure this legend's great legacy lives on.
During this process we also uncovered some amazing, rare Dave Schultz photos from throughout the years. You can see the entire gallery on Cycledrag Facebook. Here are some of our favorites.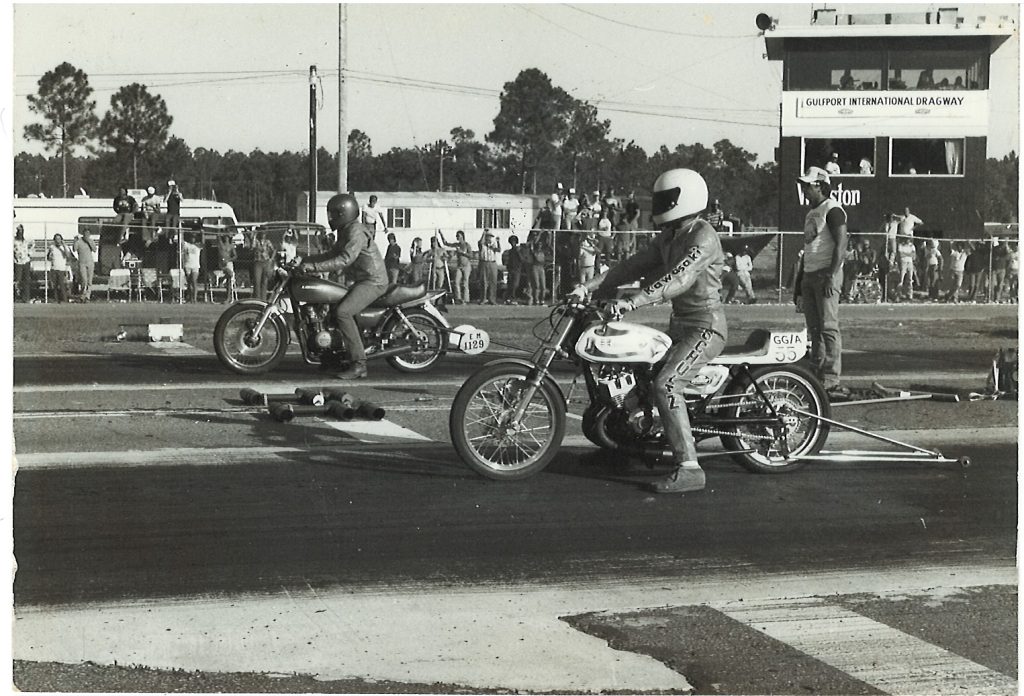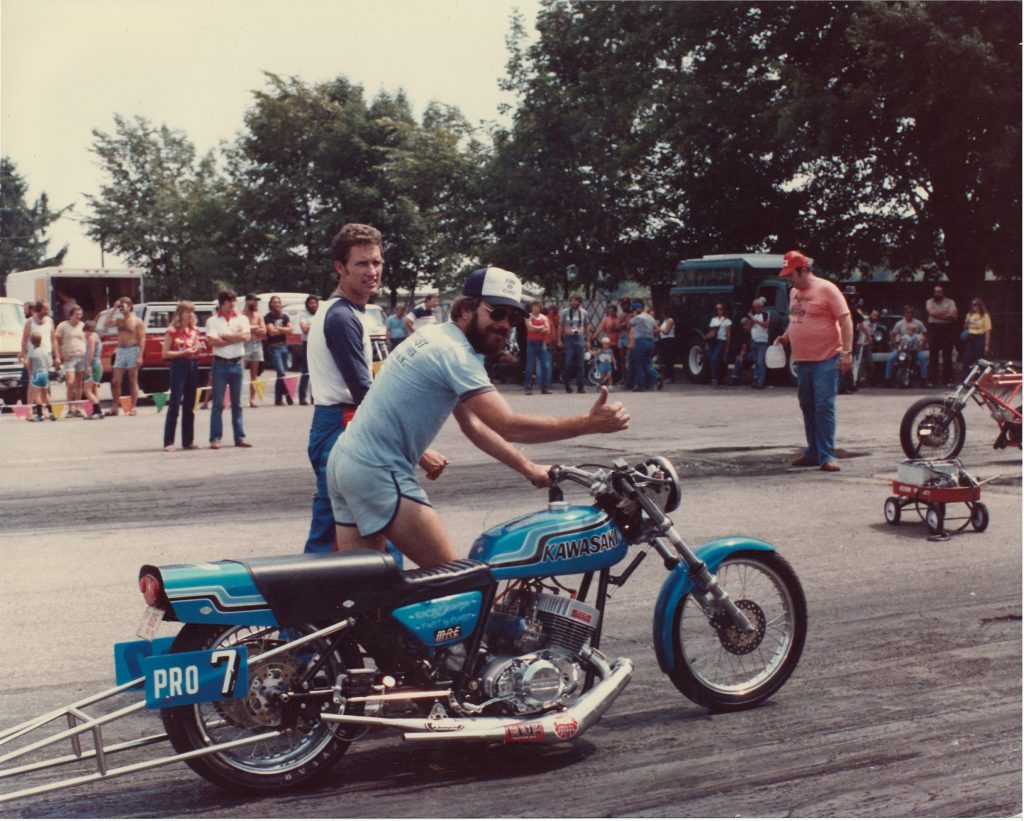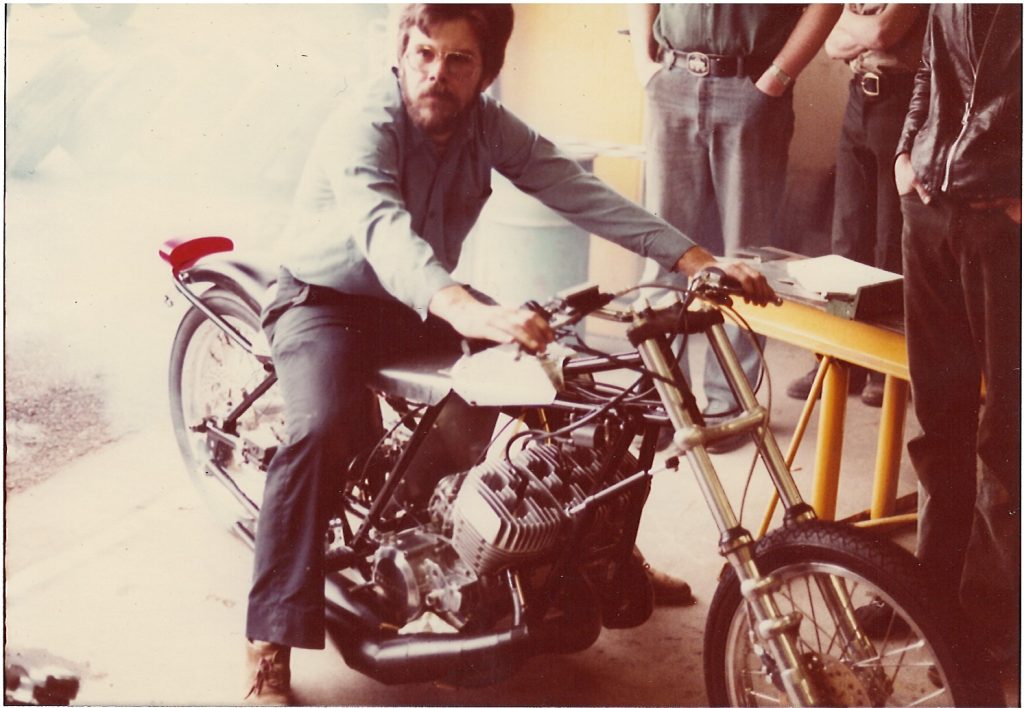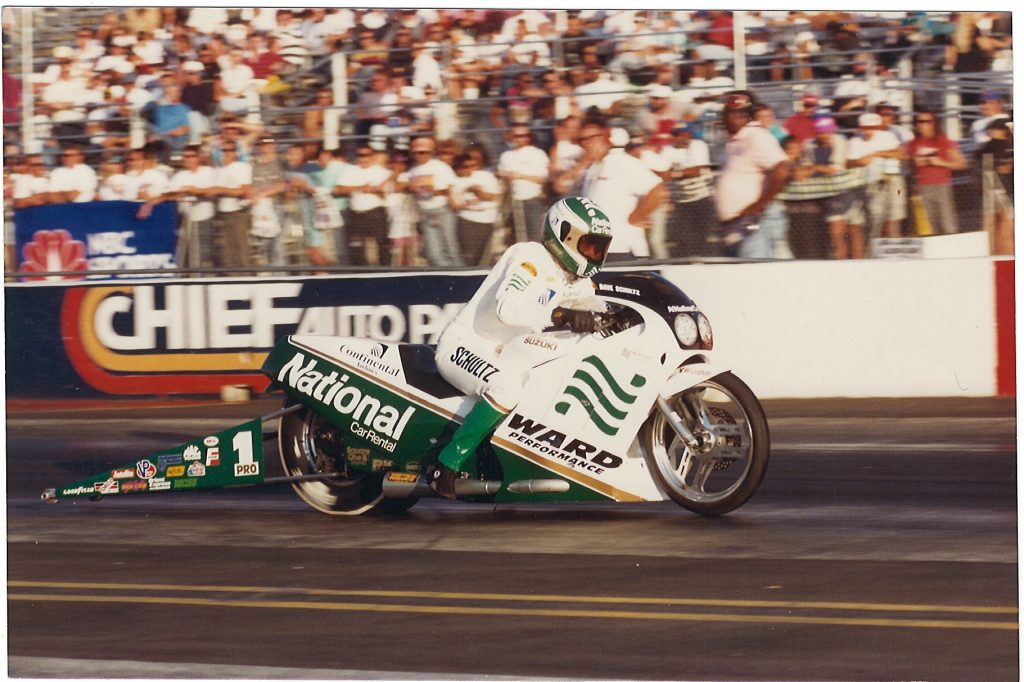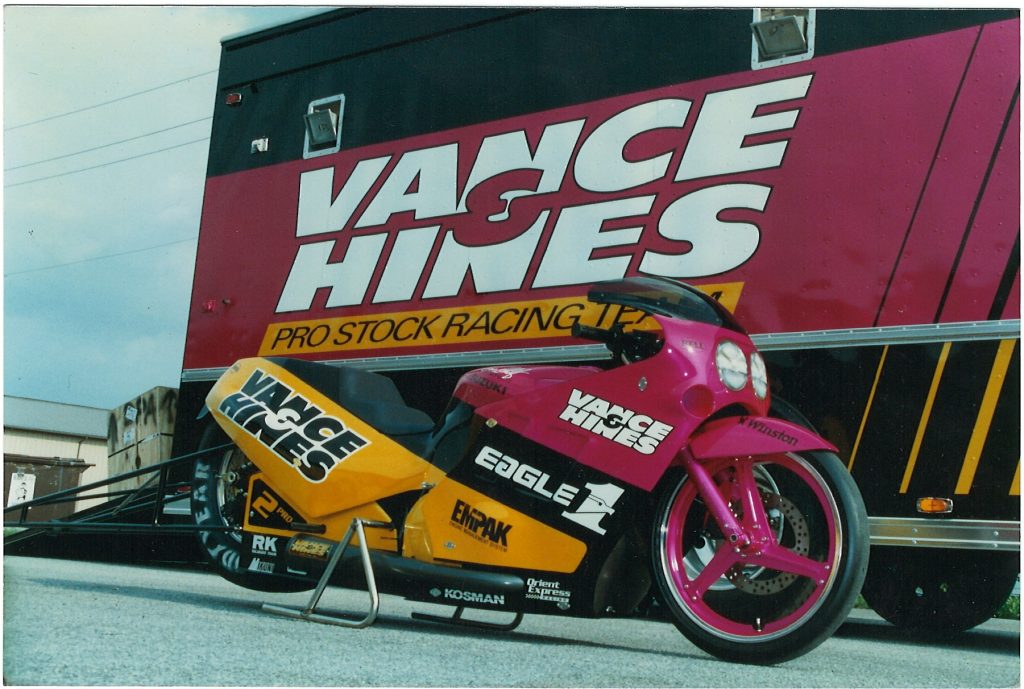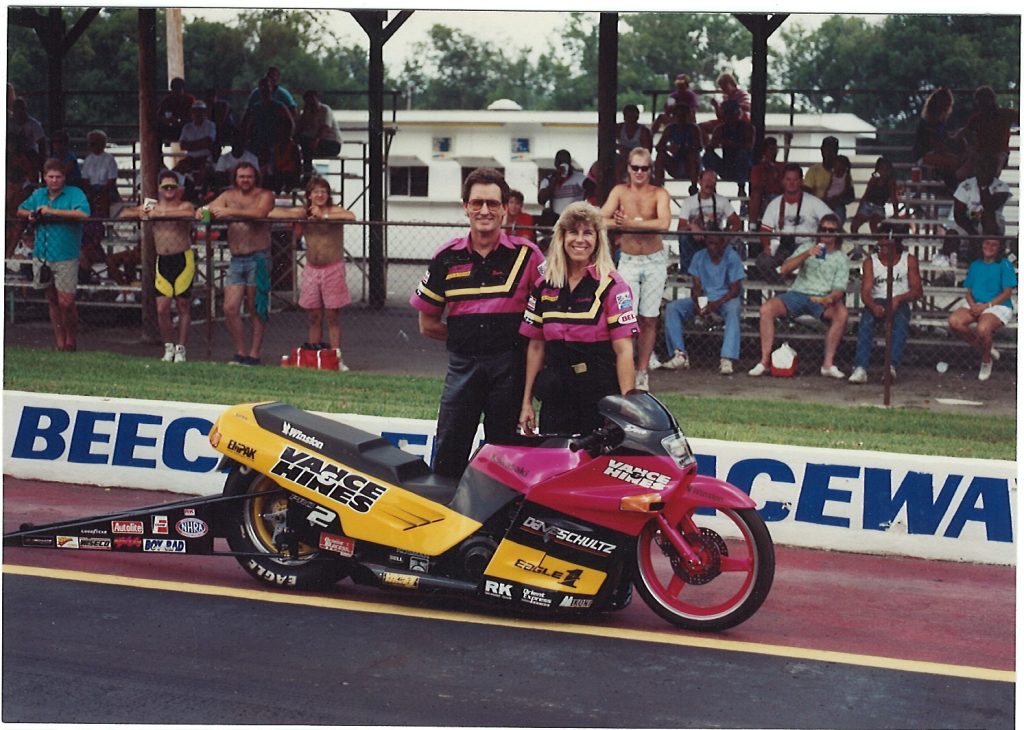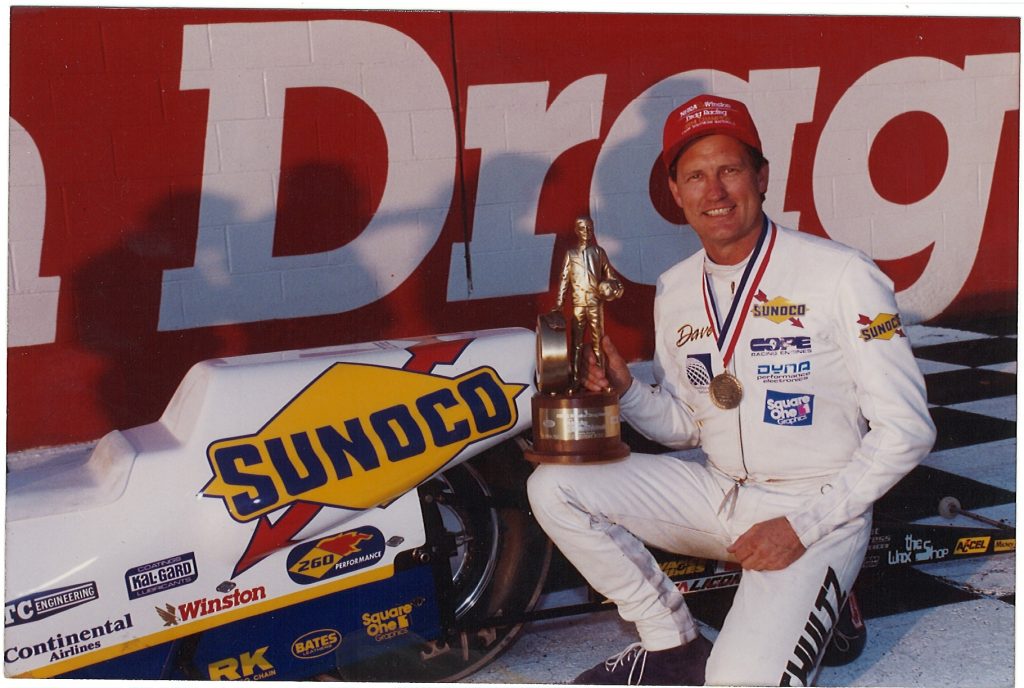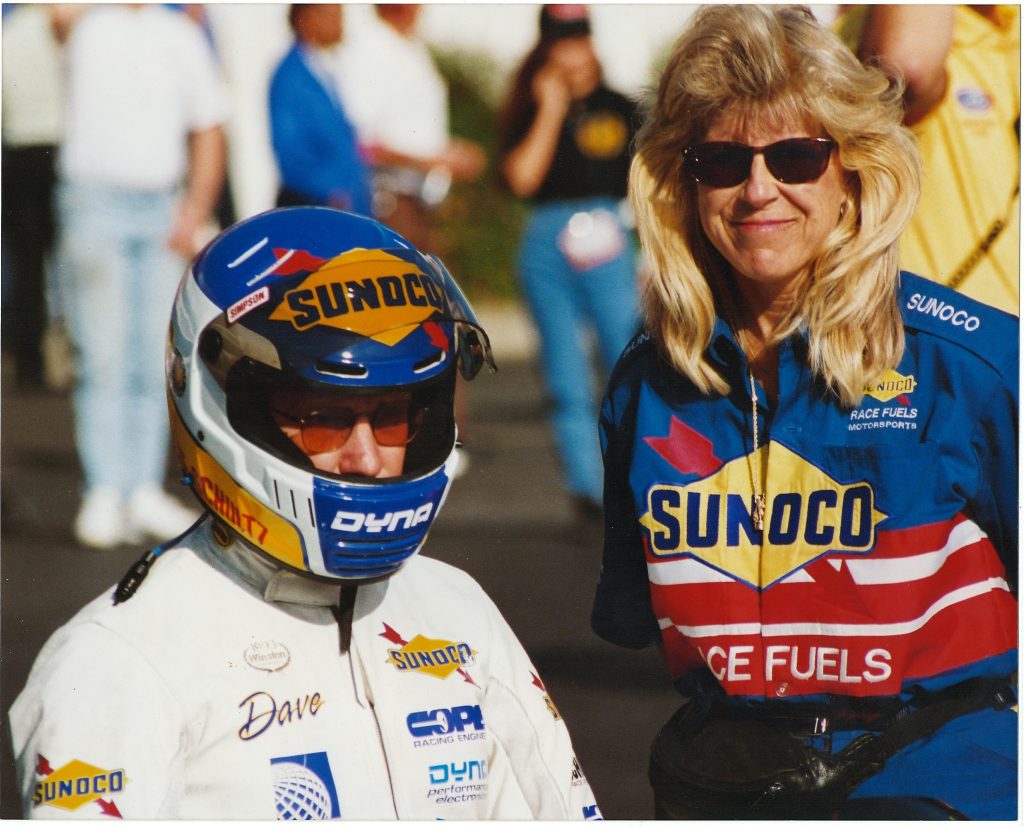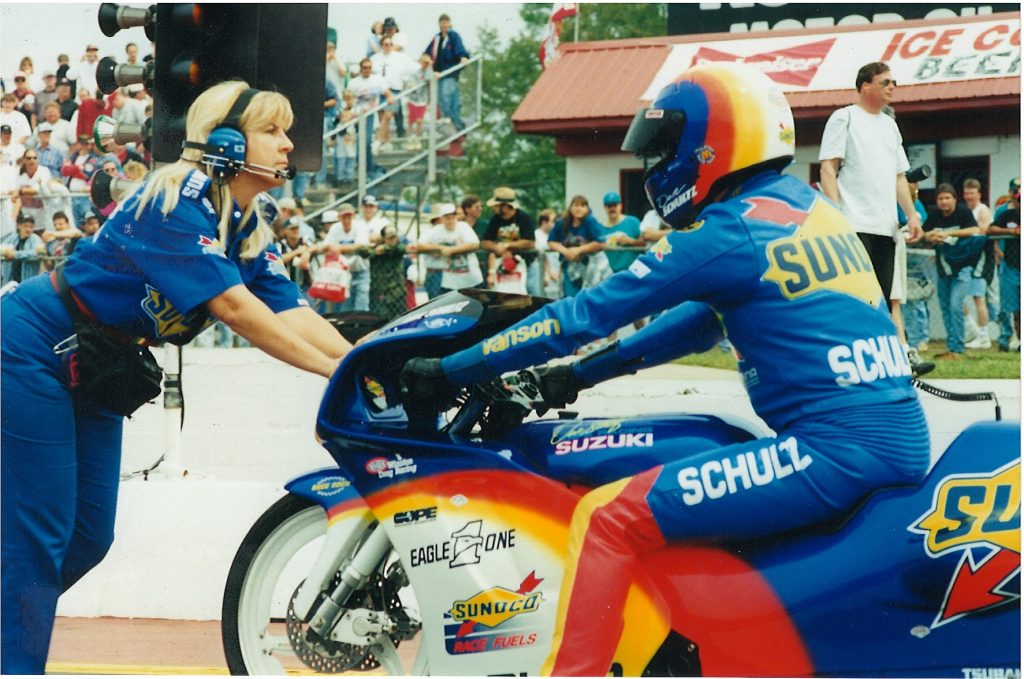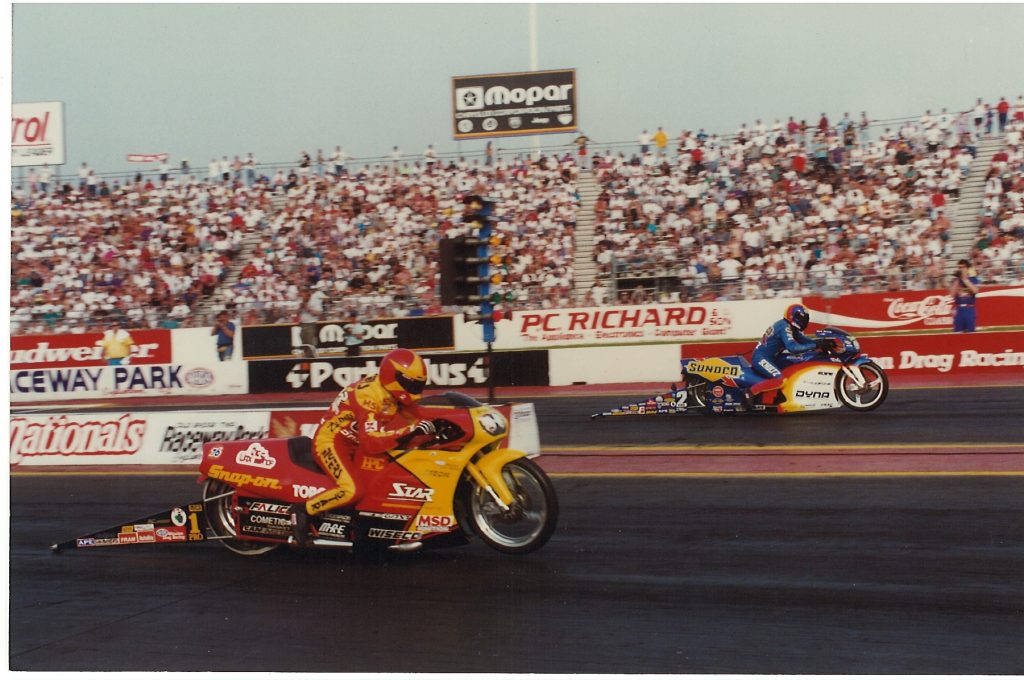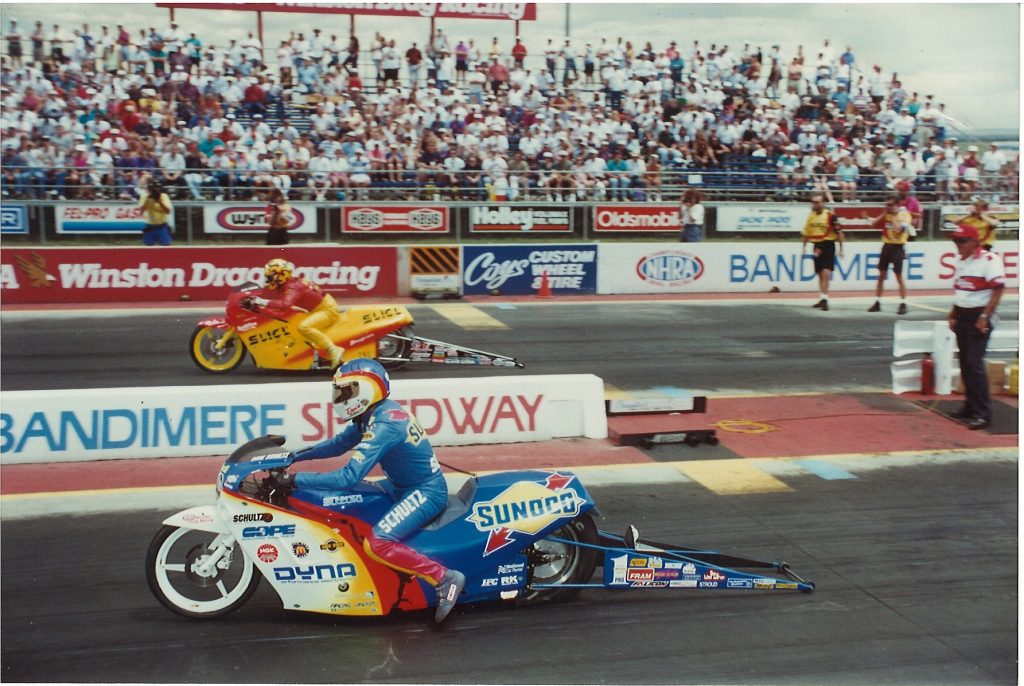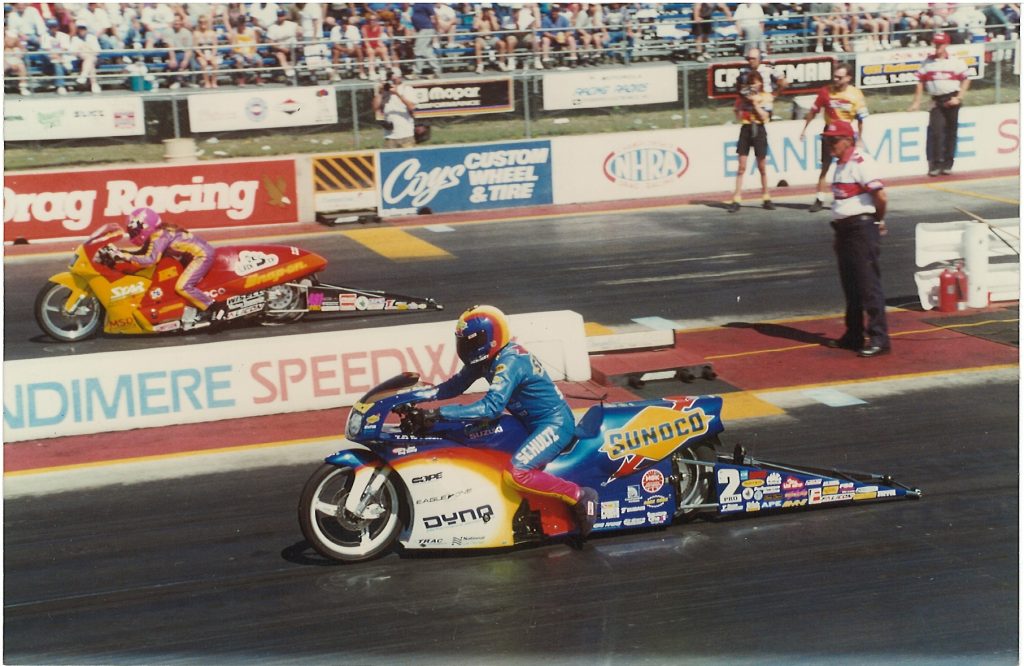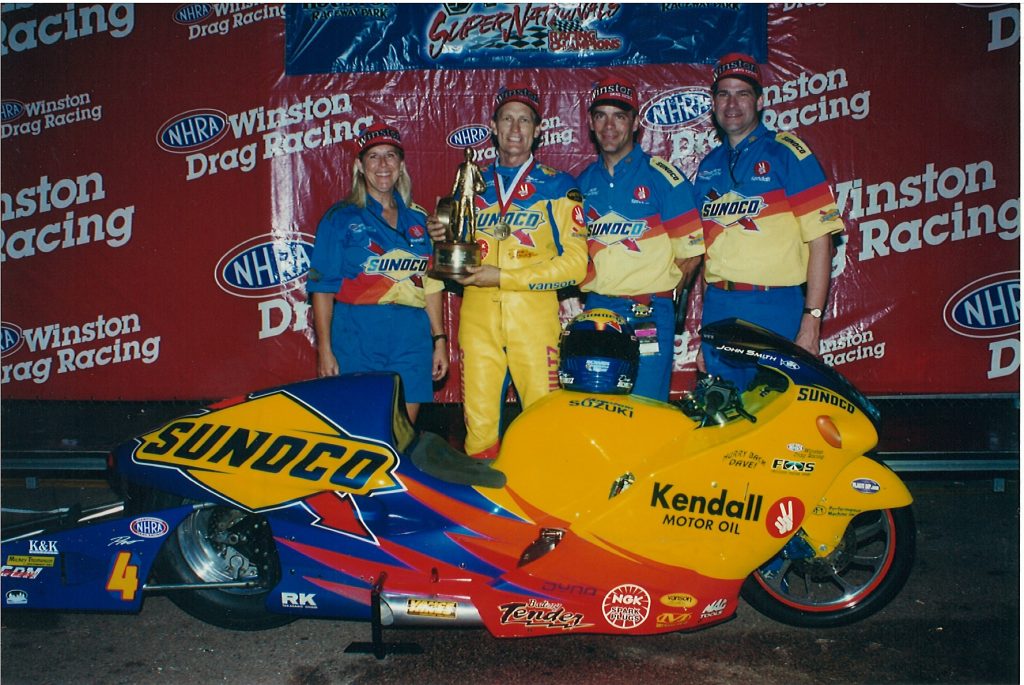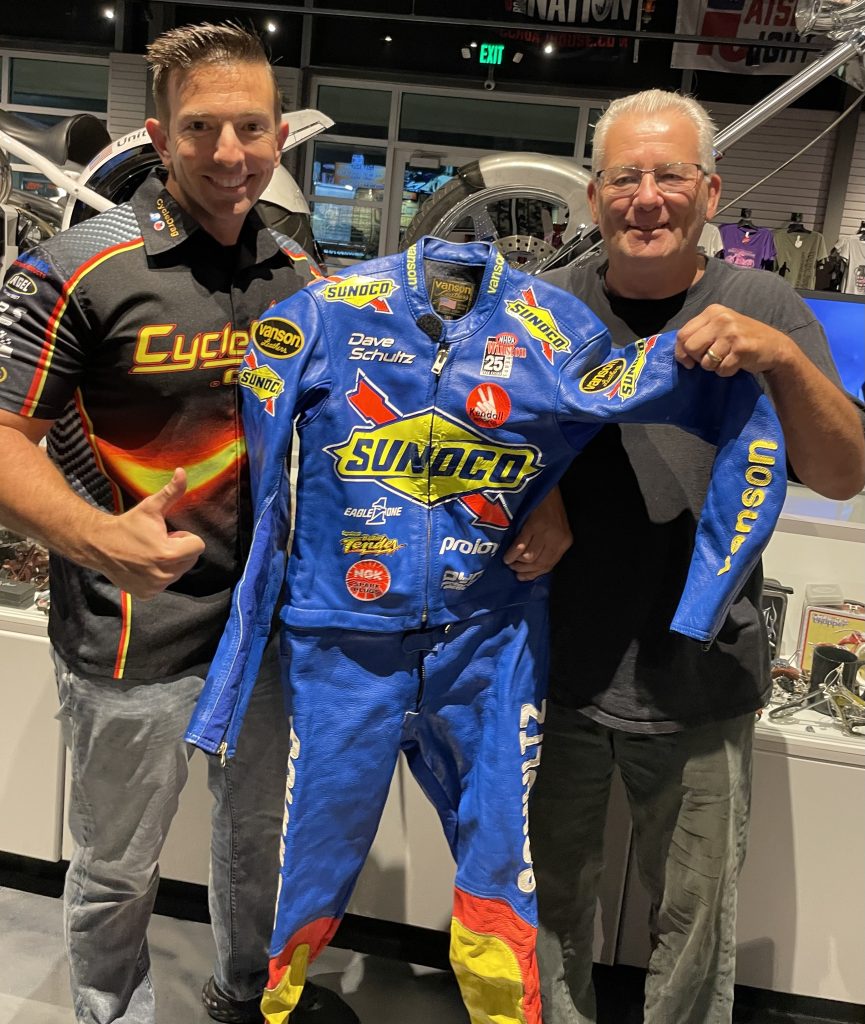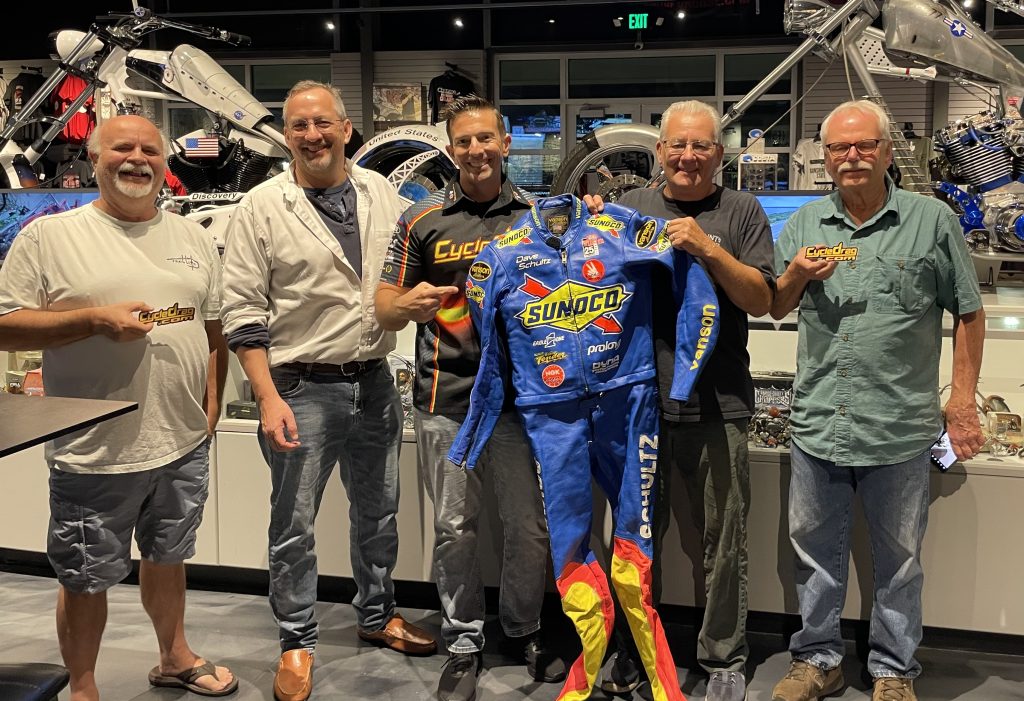 There are more videos on the Cycledrag Youtube channel (please subscribe here) and the Cycledrag Facebook page (Please like here) and more will be coming soon. Check back daily.