Riding a motorcycle in traffic can be unnerving when drivers don't see the biker. Imagine going over 200 miles per hour on a motorcycle. That requires nerves of steel and quick reaction times.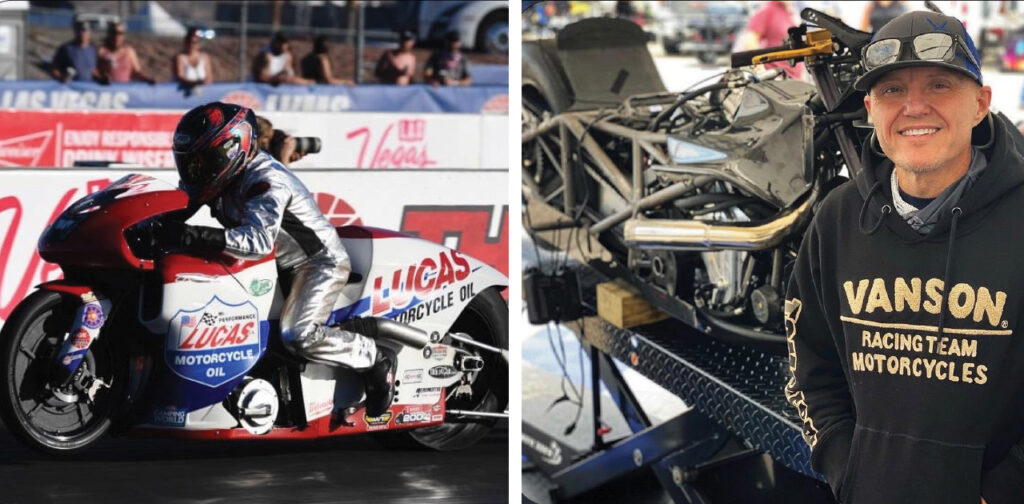 A helmet, but no seat belt; just the wind whipping by. That is just part of the experience that has become old hat for David Barron, owner of Universal Medical Systems in Waxahachie, Texas.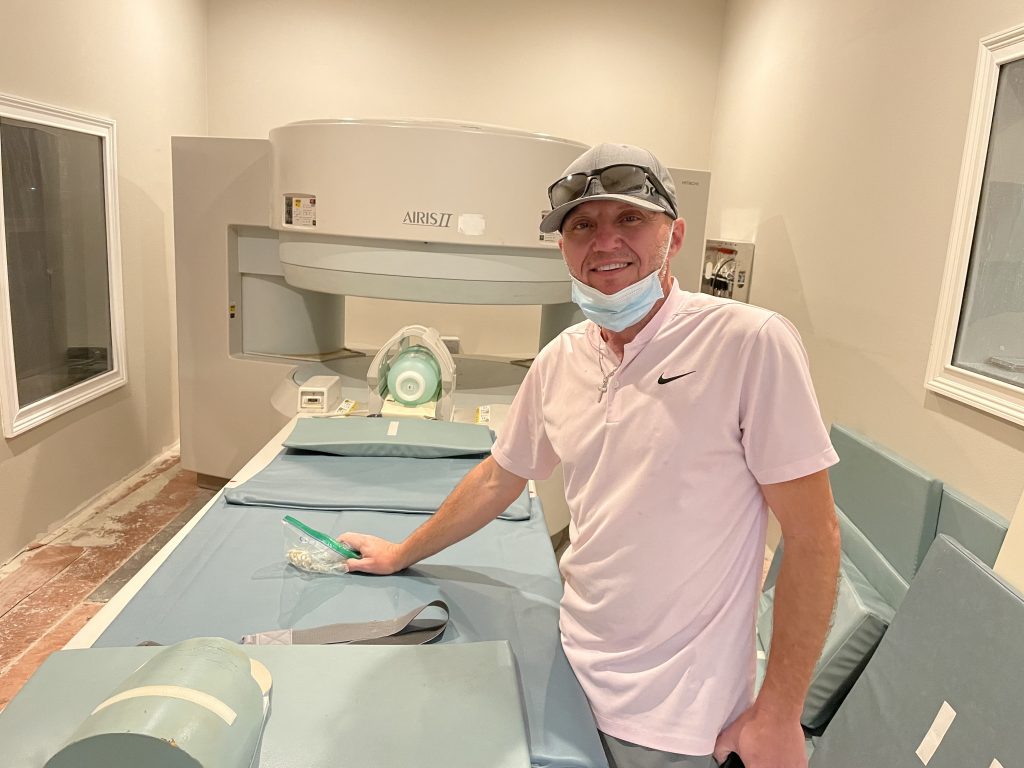 Barron's specialization is MRI/CT/X-ray service and sales, but he also has substantial experience riding a drag bike, finding ways to get every last bit of horsepower out of an engine and carrying on a family tradition.
"I made the transition to drag bikes in the early '90s when a high school friend, Jeff Redmon, was racing at the Motorplex on the weekends. I was helping him crew and I got some seat time here and there on some faster bikes and rode for some teams in Division 4, then started racing some ET brackets and grudge races in the late '90s," Barron says.
In 2010, he was introduced to the pro stock motorcycle class by a mutual acquaintance of the Underdahl Racing family.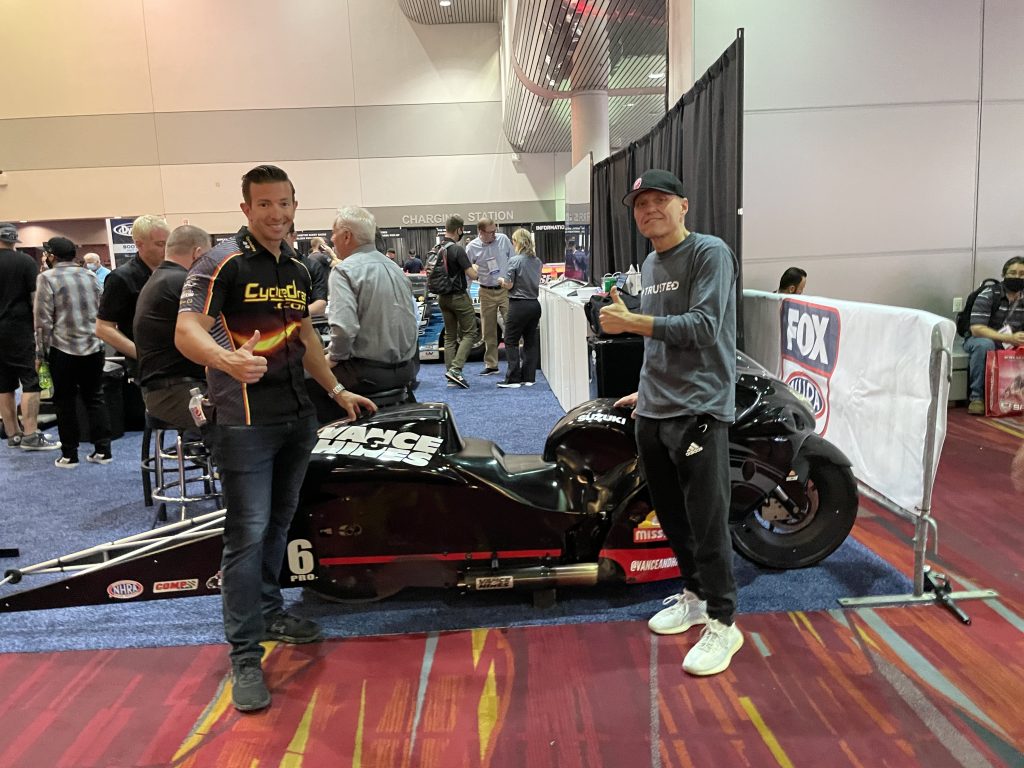 "When I approached them at the Fall Nationals in Texas, and asked what it would take to transition to a pro stock motorcycle, Greg Underdahl told me he needed to see if I could handle a bike of that magnitude by just holding the throttle wide open and releasing the clutch; then progressed to 330 feet, 660 feet and progressing into a quarter-mile (1,320 feet) pass in a couple of test sessions," Barron says.
Underdahl then told Barron that he felt comfortable selling him one of his bikes and helped Barron get licensed shortly after on a Suzuki he bought in 2011.
"I always had a family member riding anything from Honda CR125s, Suzuki RM250, Yamaha YZ490 two stroke dirt bikes growing up, but always stayed interested in the dragstrip when watching my dad, uncles, grandpa, cousins race many late nights and playing or riding around in the pits," Barron remembers.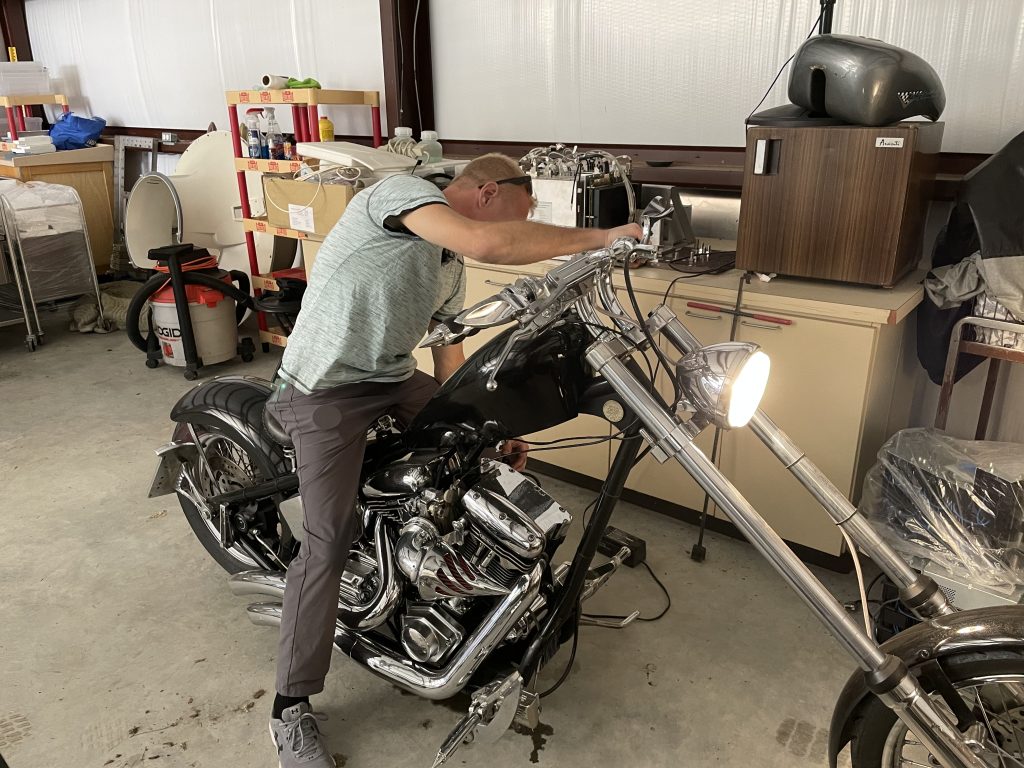 He says that in 1985, the family relocated from a suburb of Fort Worth to Waxahachie, Texas. Waxahachie just happened to be 10 minutes from a national dragstrip, built by former NHRA funny car driver Billy Meyer, which was completed in 1986.
"It seemed like it was my destiny to continue the tradition of our family's drag racing history after going to the first national event held there and never missed an opportunity since. All my family, including my kids, raced down that strip in competition. I am immensely proud of the four generations of drag racers that started before I was born with my grandpa in 1970," Barron says.
His grandpa and dad had matching 1939 Chevy coupes they raced under the moniker "The Red Barron," a play on their last name taken from the famous World War I pilot.
"I remember seeing the painted coupes with Snoopy flying his doghouse on the sides. I remember as a kid watching the Charlie Brown and Peanuts series where Snoopy often dreamed of fighting the World War I ace pilot, Baron Manfred Von Richthofen, aka, The Red Baron. I still have many of my grandma's trophies from drag racing when she competed in the Powder Puff Women's Drag Racing Series in Ft. Worth in the late 1960s and early 1970s before I was born," Barron says.
Barron says that he tries to attend events close to home, but he also races in the NHRA Camping World Drag Racing Series that starts in Gainesville, Florida, in March and consists of 16 to 18 races, ending in Pomona, California, in November.
Behind the Scenes
Barron's drag racing weekends look much different than his duties during the work week. There is a lot of work that goes into preparing a drag bike for competition.
"Crew arrives on Thursday and starts setting up and getting the bike ready to run checks and balances, qualify on Friday and Saturday and tune to the best you can," he says.
Barron says that returning emails and calls, making sure you have your bases covered, weighing and inspections are always a prerequisite prior to qualifying, hoping you can get it together and tuned in three attempts to make the top 16.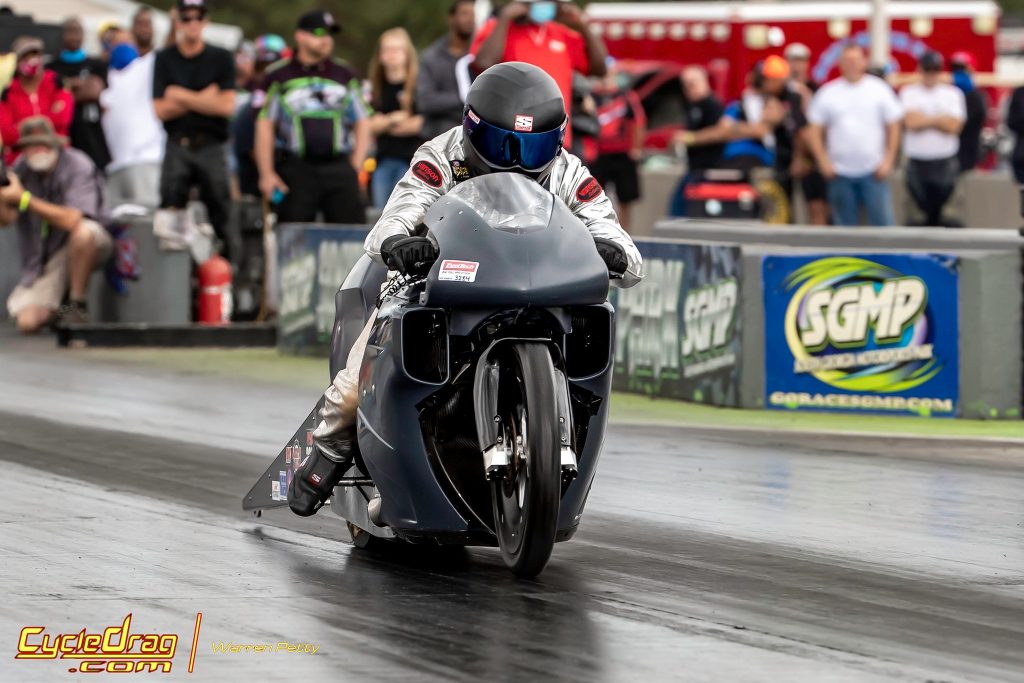 "If you can qualify, you have a chance at more seat time and possible round wins on Sunday in eliminations. It has to become routine, so it takes a while to create and become smooth in that aspect. Hopefully, we are racing on Sunday, and going home, or to the next event late; that means we had a good day," Barron says.
He says that it is a competitive field, but you must be wary about who you want to allow in your inner circle.
"In the end, we are all out there to win, but I have seen some shady dealings and personalities in the process just to gain an edge. It is like a poker game; hold your cards close and only show them when it is necessary," Barron adds.
Barron's work on-the-job also requires turning a wrench, but doesn't include hurling himself down a quarter mile at high speed.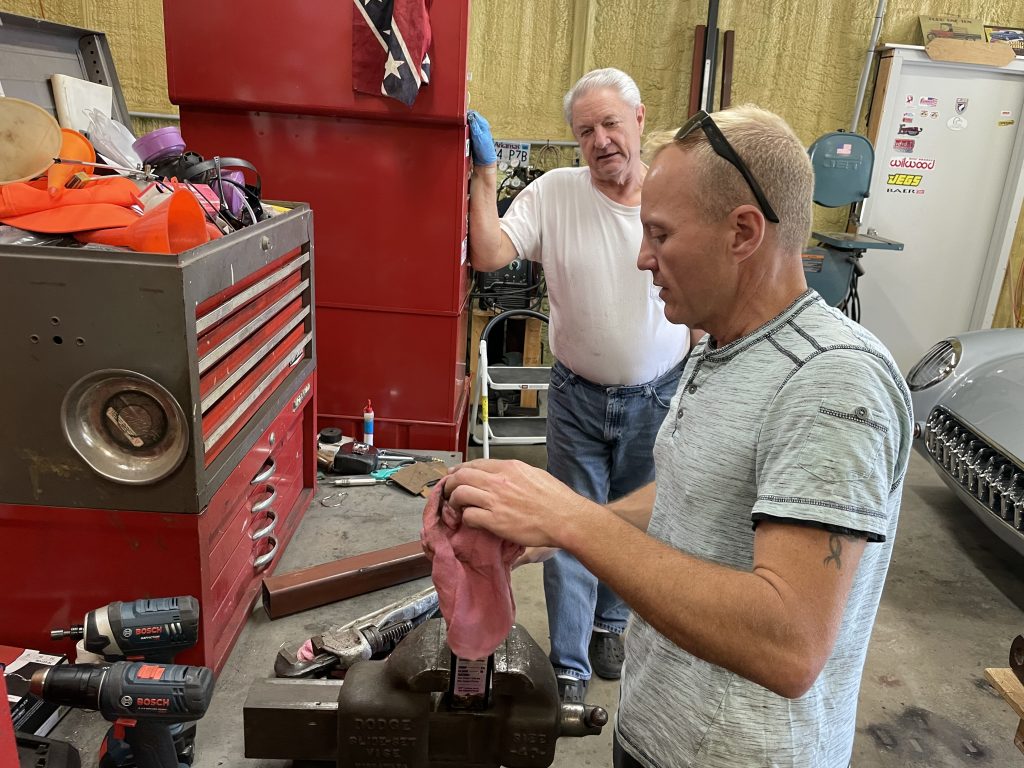 "I was working for an RF shielding enclosure company and a gentleman with a third-party service company approached me and asked me if I would like to learn to work on the machines that I was building the rooms for. I then participated in a long and tenuous shadow program with a veteran engineer that showed me many good things," he says.
He says that he has also worked for, and with, the OEM and taken continuing education courses over the past 20 years that have allowed him to train on multi-OEM modalities.
"I am a senior field engineer for North America for Aspect Imaging. I advise other field engineers with technical support, and just started an open MRI center in my hometown, that I am immensely proud to be a part of as well," Barron says.
What has Barron learned after a decade of drag racing motorcycles?
"It is like life; you gain good friendships. You have bad experiences, but if you walk away at the end of the day knowing you did your best, it's satisfying just to be able to perform. It is my way of releasing tension and stress because I trust what I am doing and have done it off and on for 10 years," he says.
He says that he has seen guys race every event, make every qualifying field, and seen guys show up that do not race much, come out and win everything.
"So, I believe anyone can win on any given day. It is just a machine in the end that you must optimize to the best of your abilities, with regards to riding it. Do not let anyone distract you or discourage you, stay in your zone and be confident," Barron says.
The Red Barron team is seeking full and partial sponsorships for the 2023 racing season. Barron can be reached with inquiries at redbarronracing14@gmail.com.
There are more videos on the Cycledrag Youtube channel (please subscribe here) and the Cycledrag Facebook page (Please like here) and more will be coming soon. Check back daily.
Article By K. Richard Douglas, TechNation