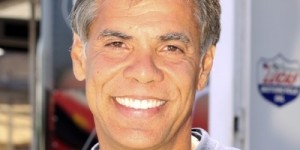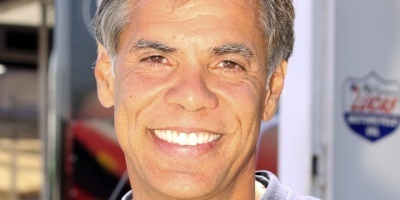 Lucas Oil Buell rider Hector Arana Sr. was able to smile Saturday despite getting only one full run in qualifying for the 28th annual Uni-Select Auto Plus NHRA Nationals at Maple Grove Raceway.
That's because that pass, in the first qualifying session, has him No. 3 heading into Pro Stock Motorcycle eliminations Sunday. Arana lap of 6.834 seconds at 194.46 mph was No. 1 after Q1 and helped him push his streak to 20 consecutive races of qualifying fourth or better.
Arana Sr. faces No. 14 qualifier Michael Phillips in the first round, as Phillips had a best run of 7.013 seconds at 189.23 mph.
"We had a good run in the first session," Arana Sr. said. "I'm all pumped up. I said, 'All right, we've got something we can work with.' From there on, everything's going backwards. It's been really hectic."
Arana's bike wouldn't shift into top gear in the second qualifying session, as he slowed to a 7.274-second run at 146.73 mph.
"It felt good, and I can feel the bike accelerating," Arana Sr. said. "I said, 'All right, I'm on a good run.' Then the bike wouldn't go into high gear. I aborted the run, and we changed valve springs last night and everything.
"This morning, we ran, and it felt all right. It wasn't what we wanted, so we really got aggressive on the last hit. The track felt good, but we just spun the tire like a Top Fuel car."
Arana's final pass was 7.448 seconds, but he still reached 193.79 mph at the top end.
"We're behind the 8-ball," Arana Sr. said. "I know what not to do tomorrow."
Arana Sr. knows he has work ahead of him, not only to improve the tune-up but also to be prepared for his matchup with Phillips.
"Michael Phillips is a helluva rider," Arana Sr. said. "I know he's coming with all the tricks that he can to make sure he can try to get a win. All I need to do is don't worry about him, let him do what he wants to do and stay focused on my lane. That's all. Worry about Hector."
Arana Sr. is fourth in the points standings with three races remaining in the Countdown to the Championship.