The two-wheel drag racing world was dealt some bad news when Cycledrag announced the Nitro Harley NHRA season-opener, slated for the NHRA Gatornationals in Gainesville, Fla., March 10-13 had been cancelled due to lack of participation.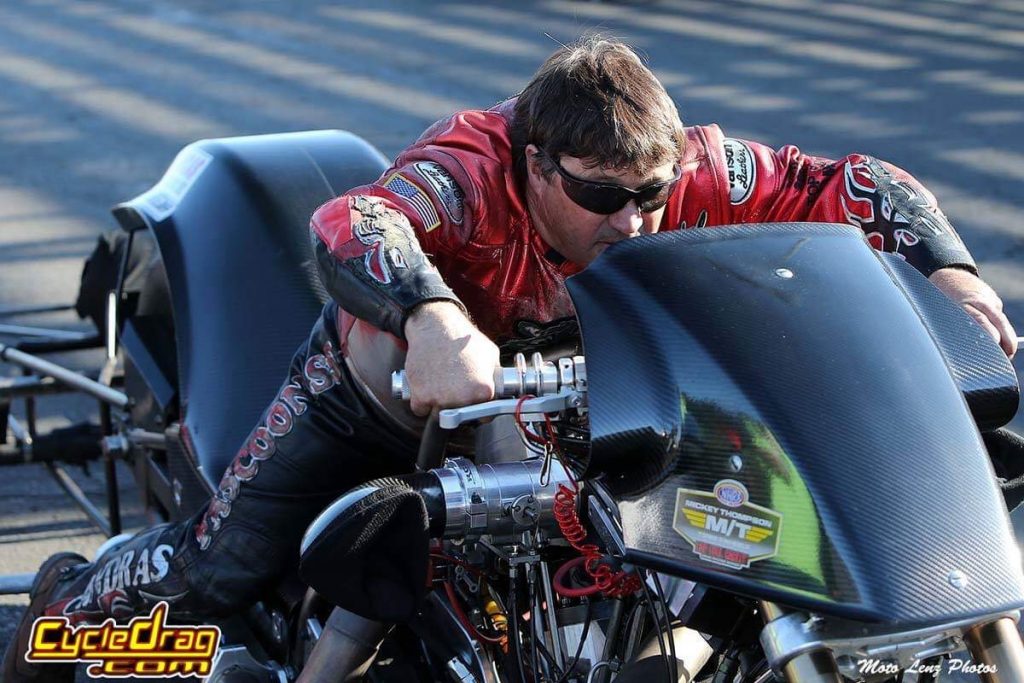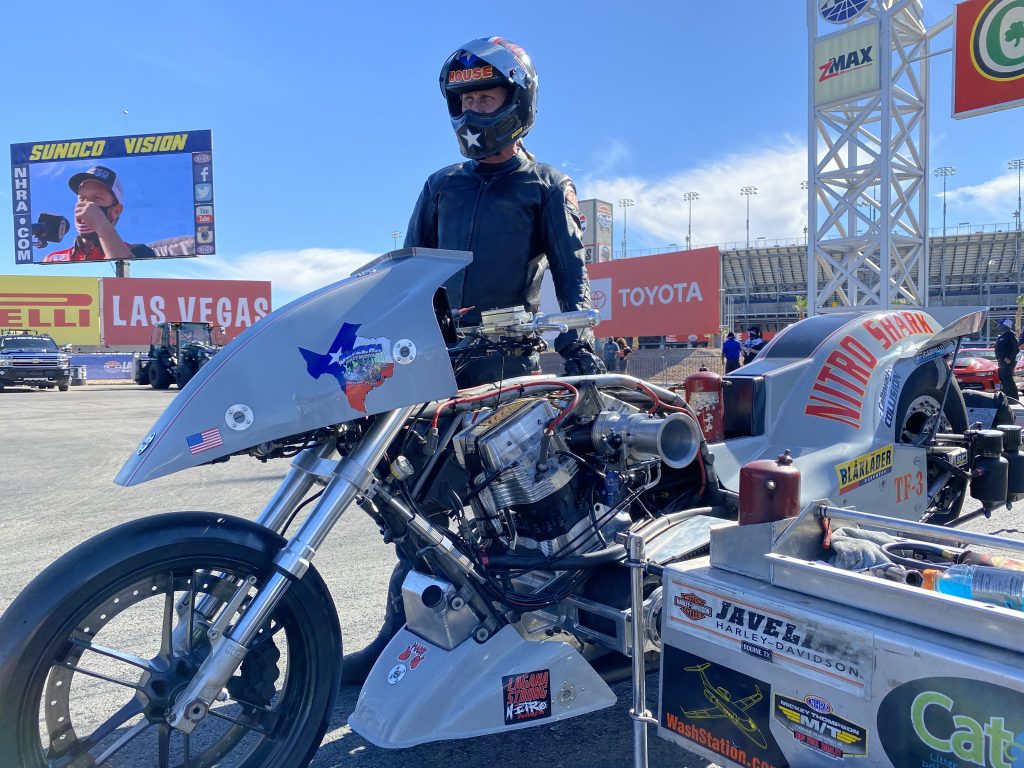 The category has suffered since losing title sponsor Mickey Thompson, which slashed the purse.
Despite the cancellation of the Nitro Harley event in Gainesville, NHRA's Ned Walliser hopes to showcase the class at future events this season.
"We still have Nitro Harleys on the schedule," Walliser said. "Hopefully we can work something out."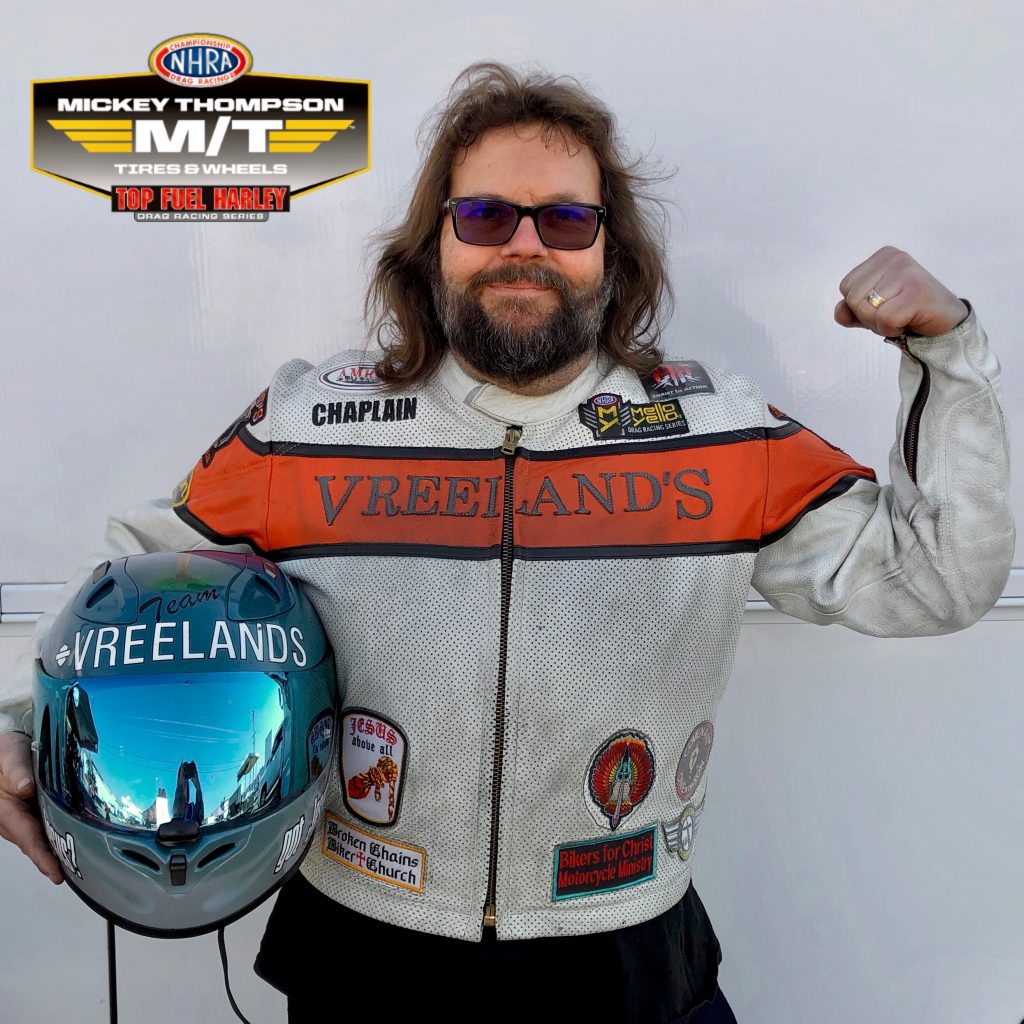 Many Nitro Harley racers have become disgruntled that the payout has been cut down to $1,500 to win, while, with all fees included, the cost of entering a race is more than $1,000. NHRA cites administration fees and insurance costs on its end.
Some racers had asked NHRA to waive the entry fee while the class continues to look for a sponsor.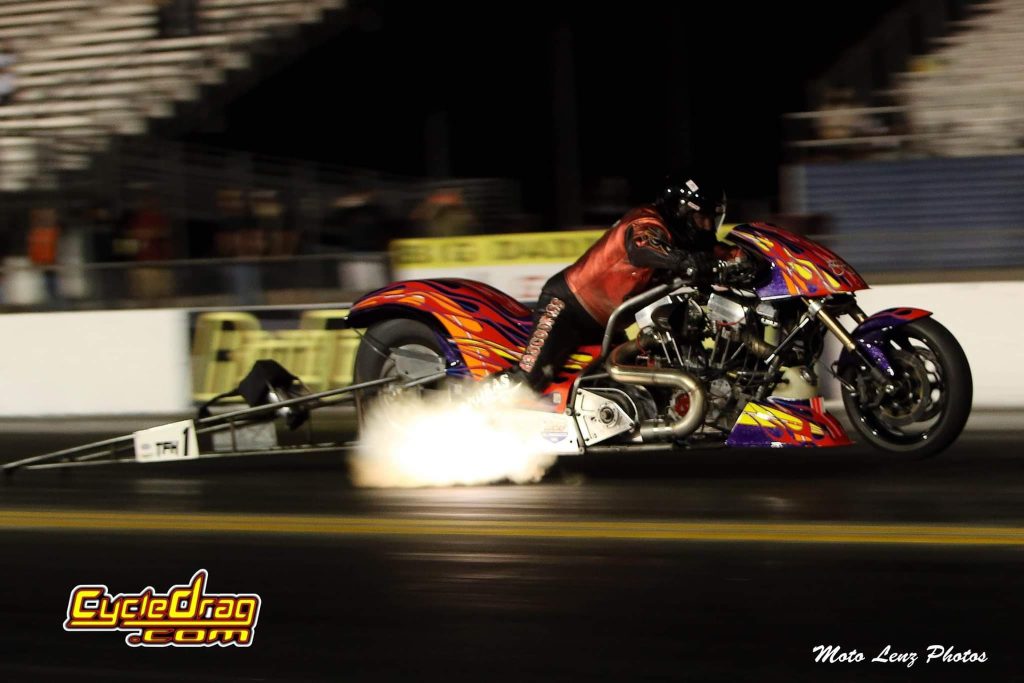 In the meantime many Nitro Harler racers plan to support regional Harley sanctions like the AHDRA and AMRA. AHDRA's upcoming Gainesville event has more than 18 Nitro Harleys entered. AHDRA pays $4,000 to win with only a $300 entry fee.
Racers supporting the drag bike leagues is wonderful for the sport, but many recognize the luxuries of the NHRA and the value that can be given to a sponsor will be hard to replace.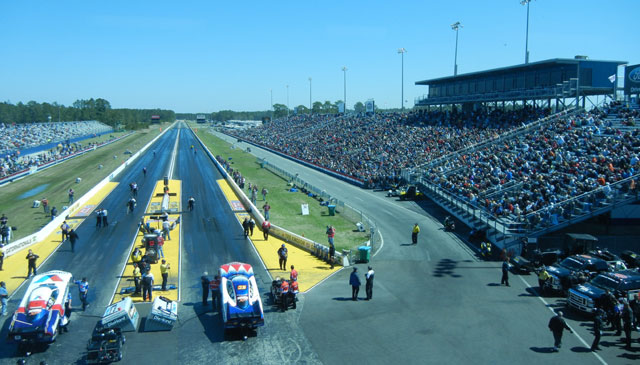 NHRA was the ultimate landing spot for the Nitro Harley class in 2018 when IHRA ceased operations with its pro categories on its national event tour.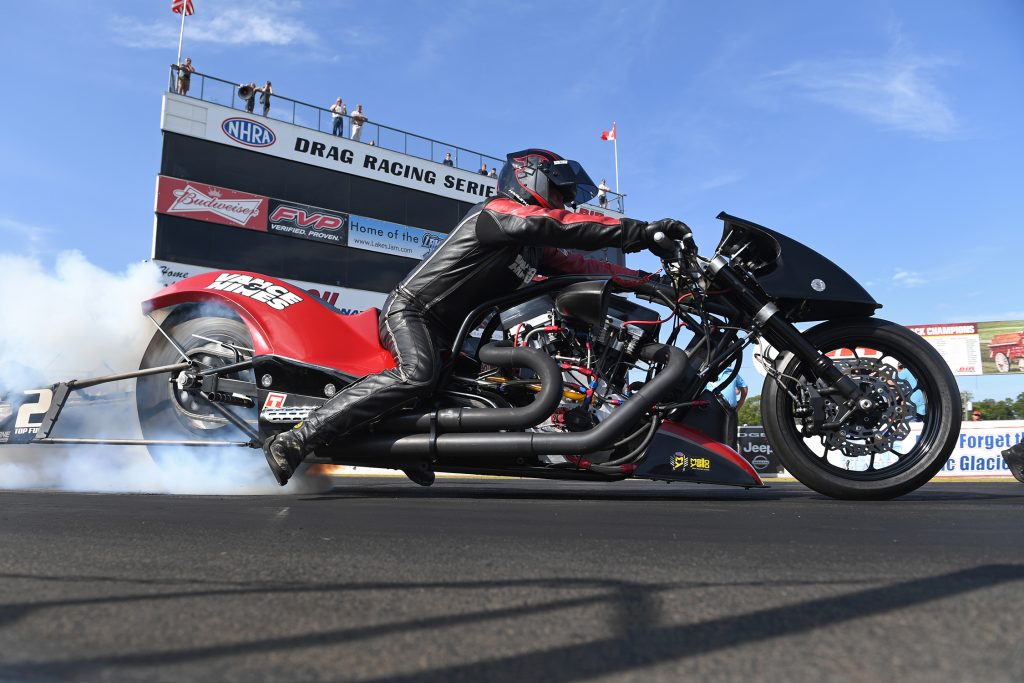 New teams emerged for the debut season and the Nitro Harley class received unprecedented exposure in front of massive crowds, with regular coverage on NHRA All Access, National Dragster and even occasional television coverage on Fox Sports 1.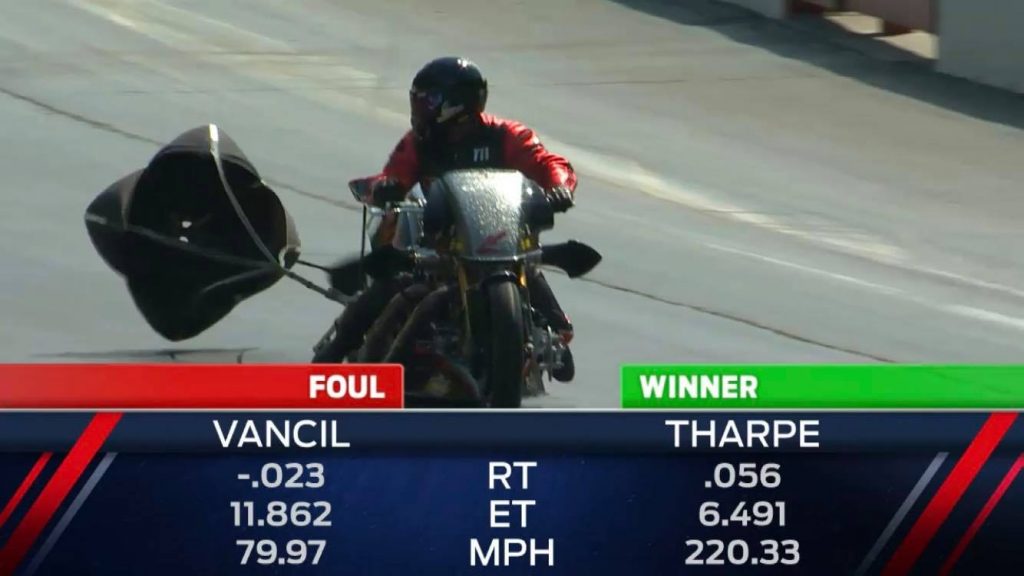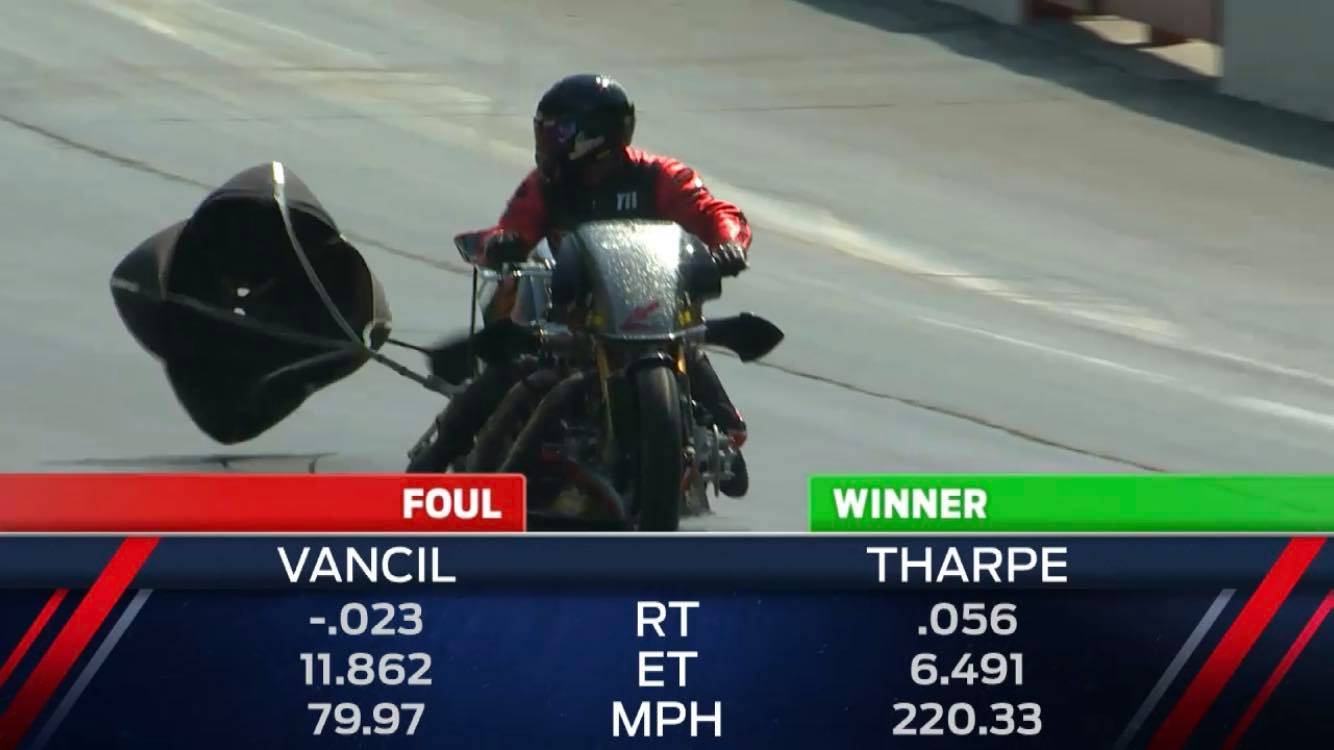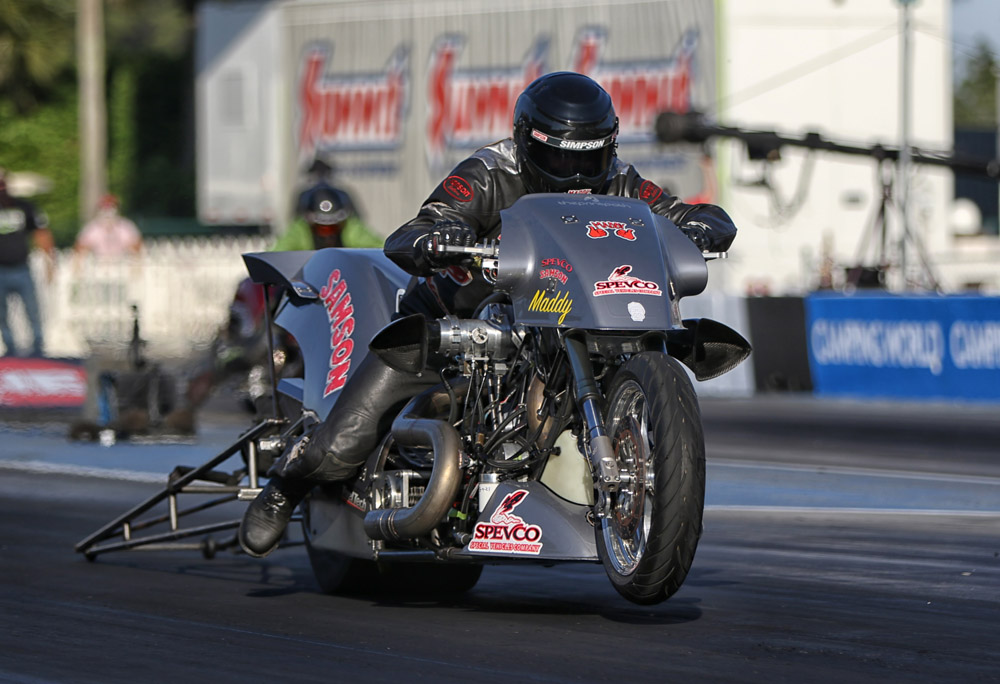 Many Harley racers hoped the class would evolve into an NHRA Professional category, which elevates it to the highest status where it would receive the same royal treatment as Pro Stock Motorcycle – maximum exposure, high priority, etc. Unfortunately for the Harleys it never materialized and the class remained a sportsman category in the NHRA.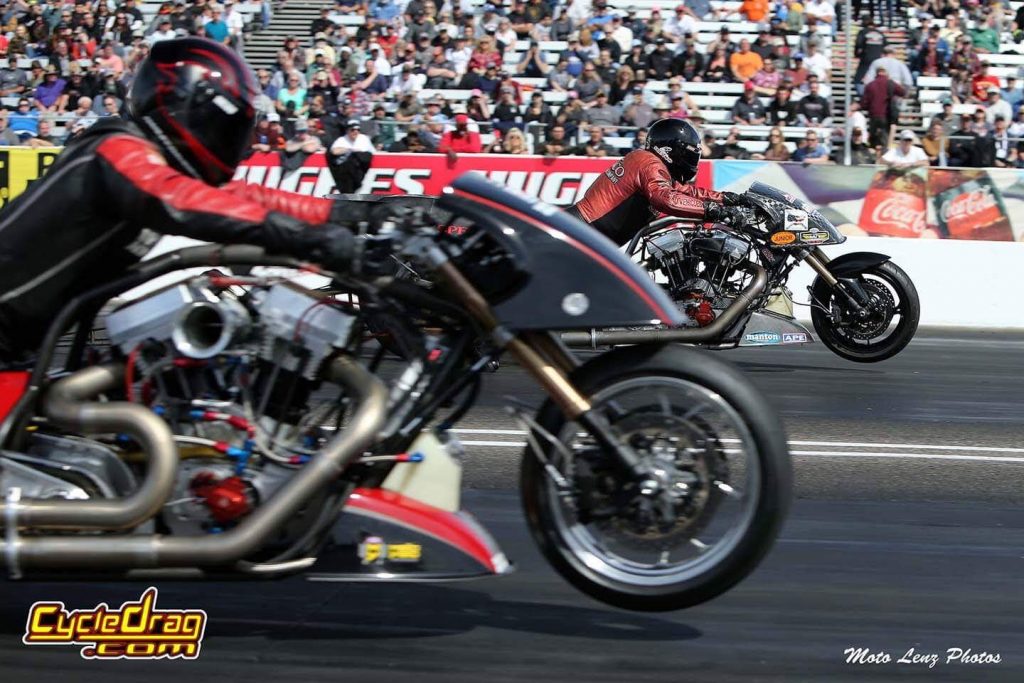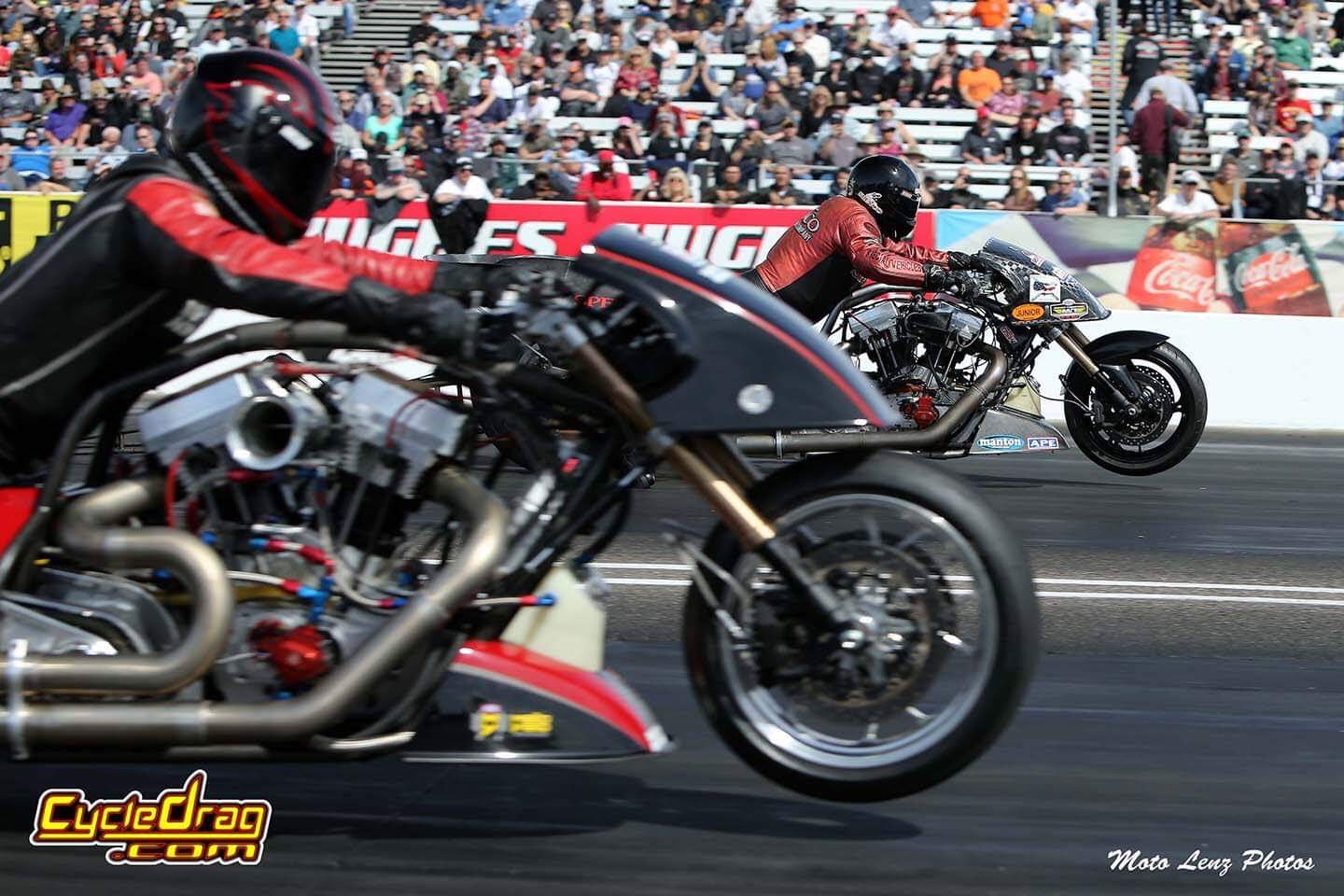 One of the tough realities of sportsman racing at a NHRA event was clearly evident at the 2019 NHRA US Nationals when Tii Tharpe and Doug Vancil, competing for a championship at the categories' season-ending race, were backed off twice after long waits in the lanes to give way to the pro show and the TV schedule.
It's a perfectly reasonable move for NHRA to back off sportsman at a national event for the sake of the show, but indeed a hard pill to swallow for racers who are the big show everywhere else they go.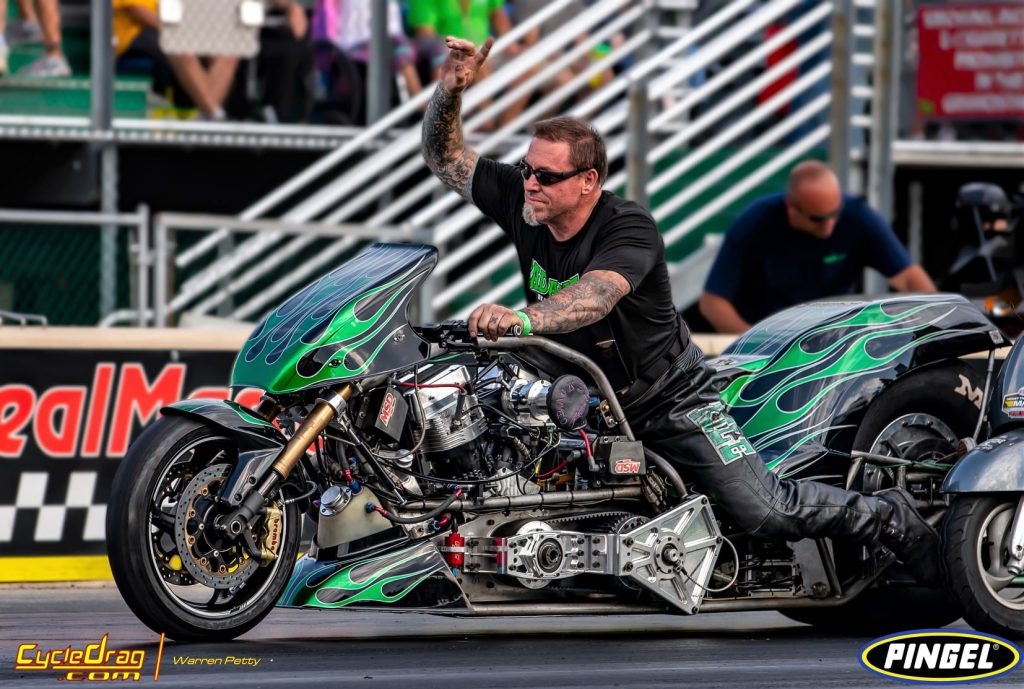 NHRA has made it clear that while it enjoys what the Nitro Harleys add to the program, its focus remains on its core business of Top Fuel Dragsters and Funny Cars. Bluntly, it's a take-it-or-leave-it stance as the NHRA doesn't rely on the Nitro Harleys to draw spectator revenue. To NHRA's defense, the organization has had its own mountains to climb through the pandemic, fighting to keep its business alive.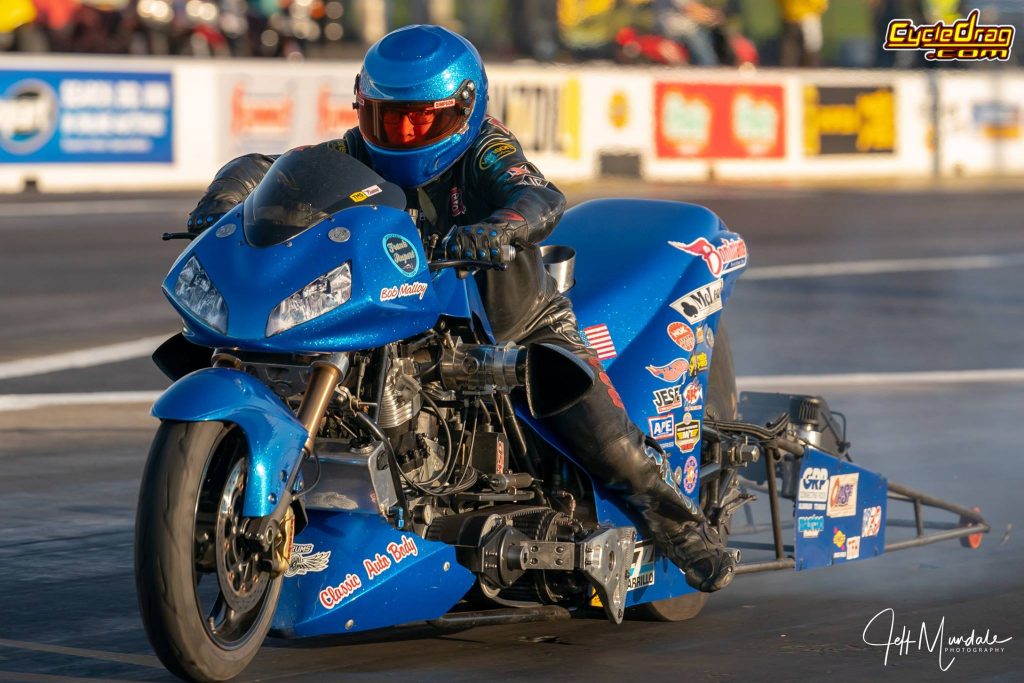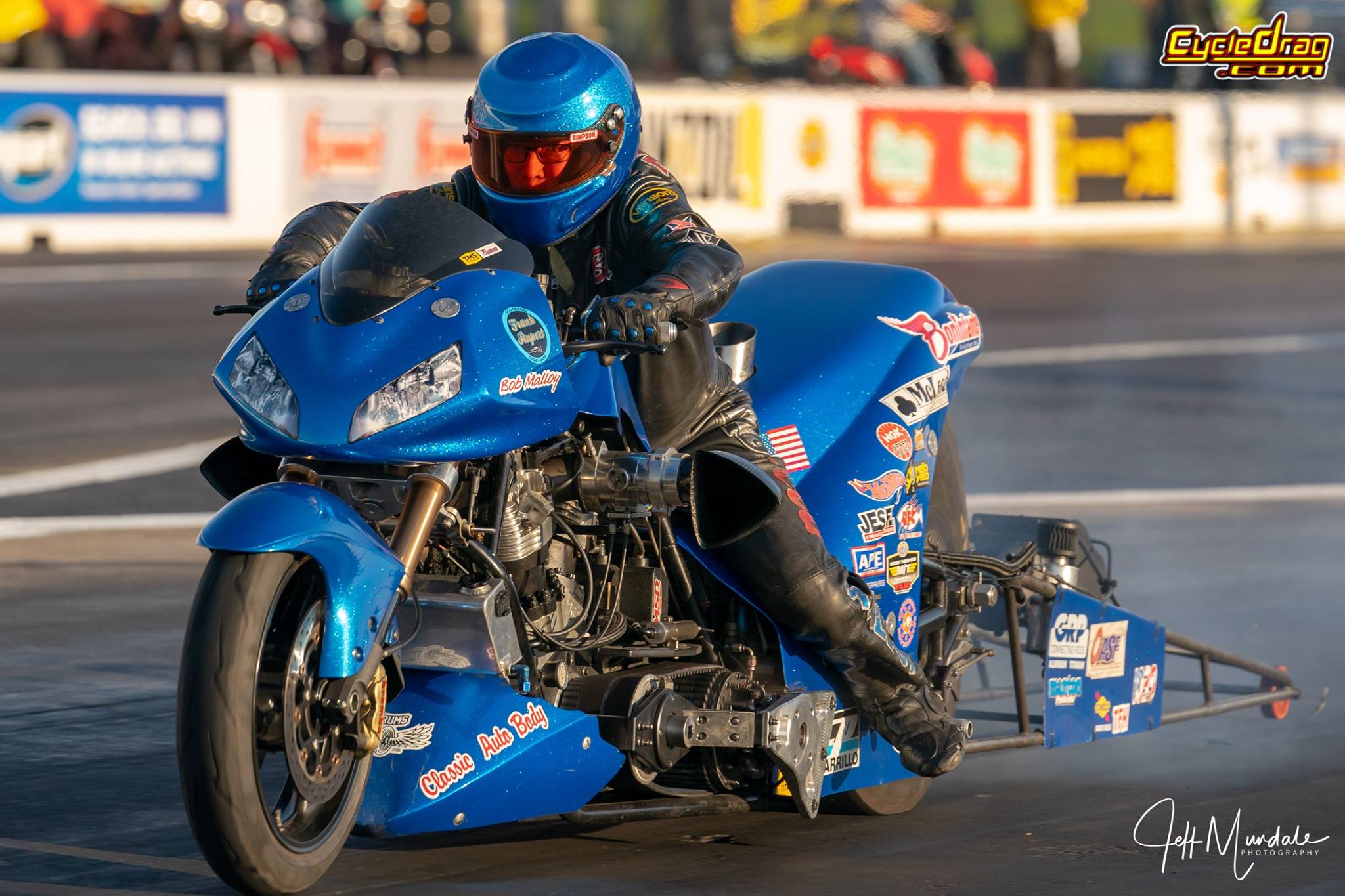 Cycledrag's answer? It could be fantasia to ask for any changes to NHRA's long standing traditional pro class structure, look how long Pro Mod car has been asking, but Pro Stock Motorcycle does leave a nice hole for motorcycles at events that it does not compete at.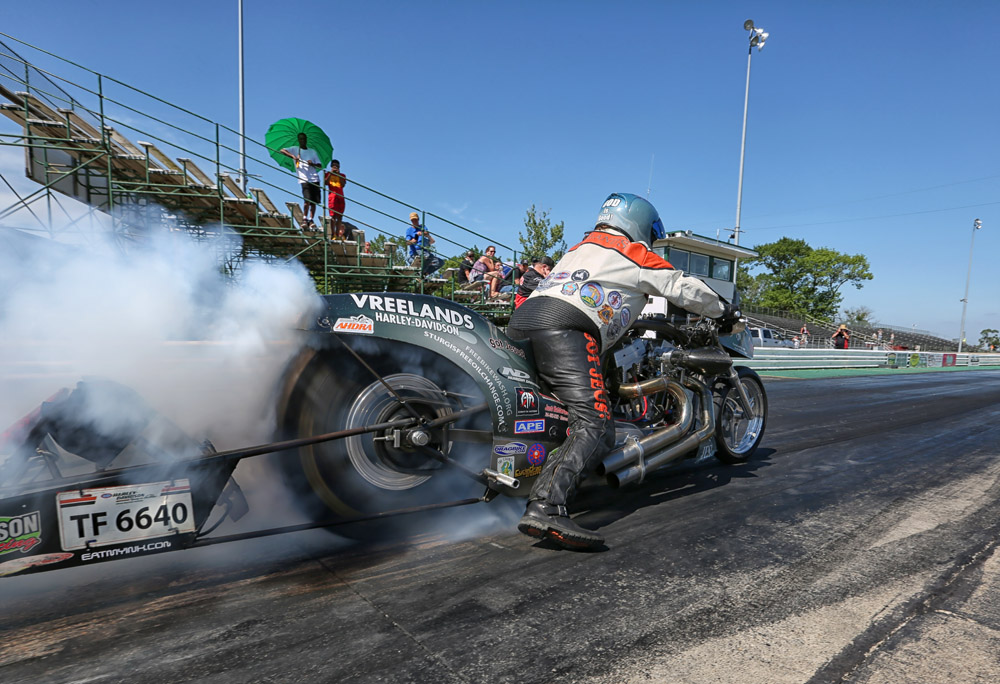 If a class sponsor could be found and NHRA could make Top Fuel Harley a pro class 4-6 times a year, the future could be bright for Nitro Harleys.
In turn the Nitro Harley class as a whole needs to clean up its image and exude professionalism in every way if it wants to attract a major sponsor and be given consideration by the NHRA to be a professional class. Many Top Fuel Harleys racers embrace and exemplify professionalism, however some do not, and it's something that could hold the class back.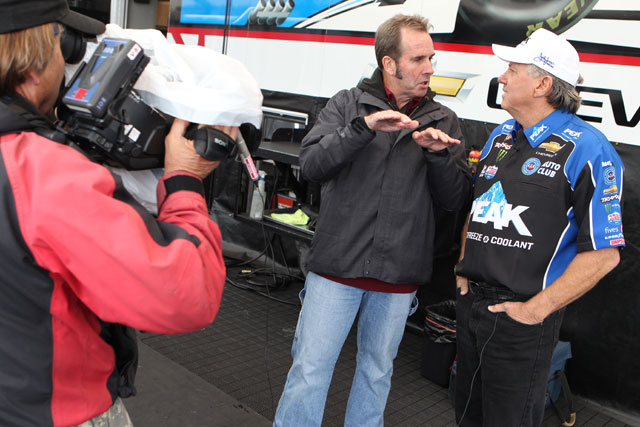 A walk through the Top Fuel or Funny Car pits will be the perfect road map to success, observing the clean presentation, fan-friendly environment and drivers and teams that are accessible to the media.
These are the kind of teams and brands the NHRA wants around. A fan or sponsor should never see a racer crack a beer.
After wrestling 1,000 horsepower with no roll cage maybe a beer is what is needed and what is deserved, but it should never be consumed in plain view of the fans or potential sponsors.
These small steps toward ultimate professionalism add up. As the ultimate professional, the late, great Dave Schultz often said, "never forget 100 pennies add up to a dollar."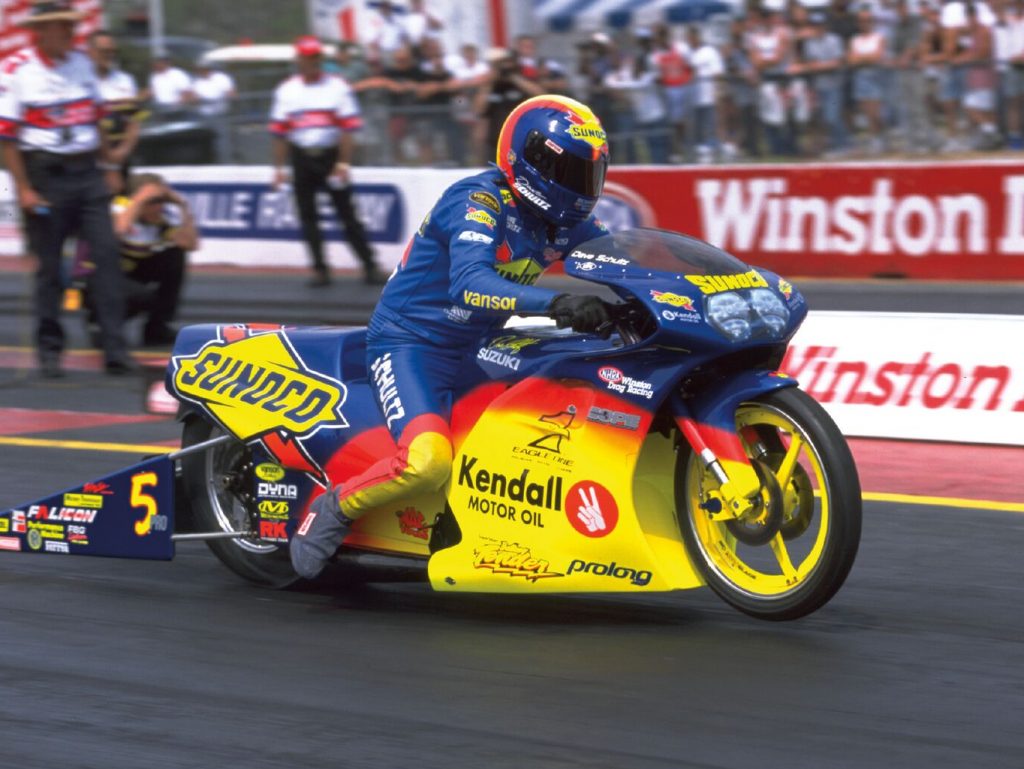 Could Top Fuel Harley make it to the top of the NHRA one day?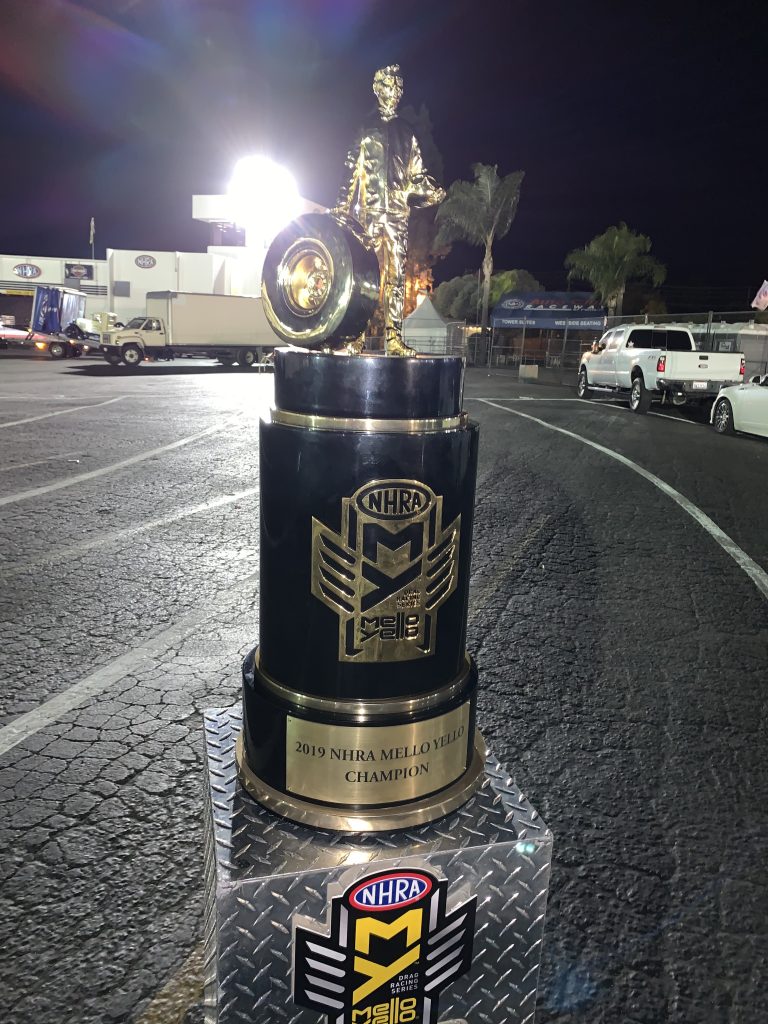 It would take a lot of work on both sides, but it's not impossible.
Here's wishing the best for the Nitro Hareys.
You know Cycledrag supports them.
There are more videos on the Cycledrag Youtube channel (please subscribe here) and the Cycledrag.com Facebook page (Please like here) and more will be coming soon. Check back daily.