Its time to go racing!
The 2018 NHRA Mello Yello Drag Racing Series season kicked with the returning Doug Vancil powering to the Nitro Harley qualifying lead at the 58th annual Lucas Oil NHRA Winternationals presented by ProtectTheHarvest.com at Auto Club Raceway at Pomona.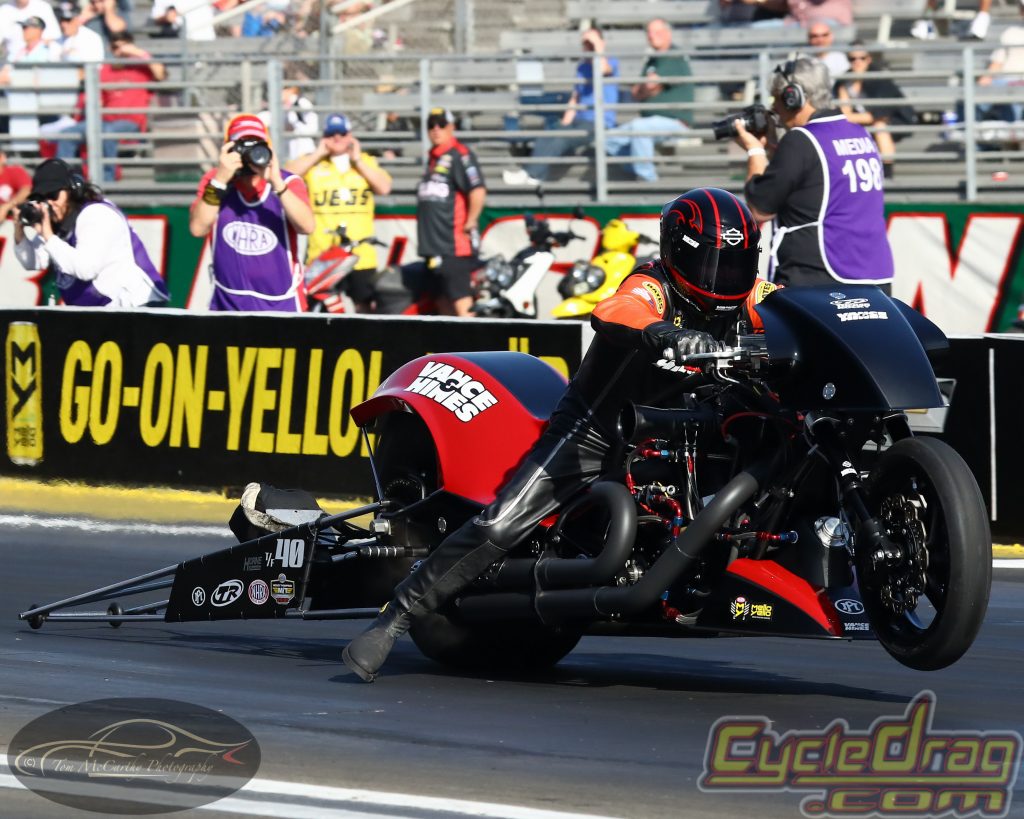 It is a banner year for the Nitro Harley class, as NHRA and sponsor Mickey Thompson have stepped up with more races, funding and exposure. The nitro v-twins will run 10 events in 2018, and will share the stage with Pro Stock Motorcycles in Gainesville and Indianapolis.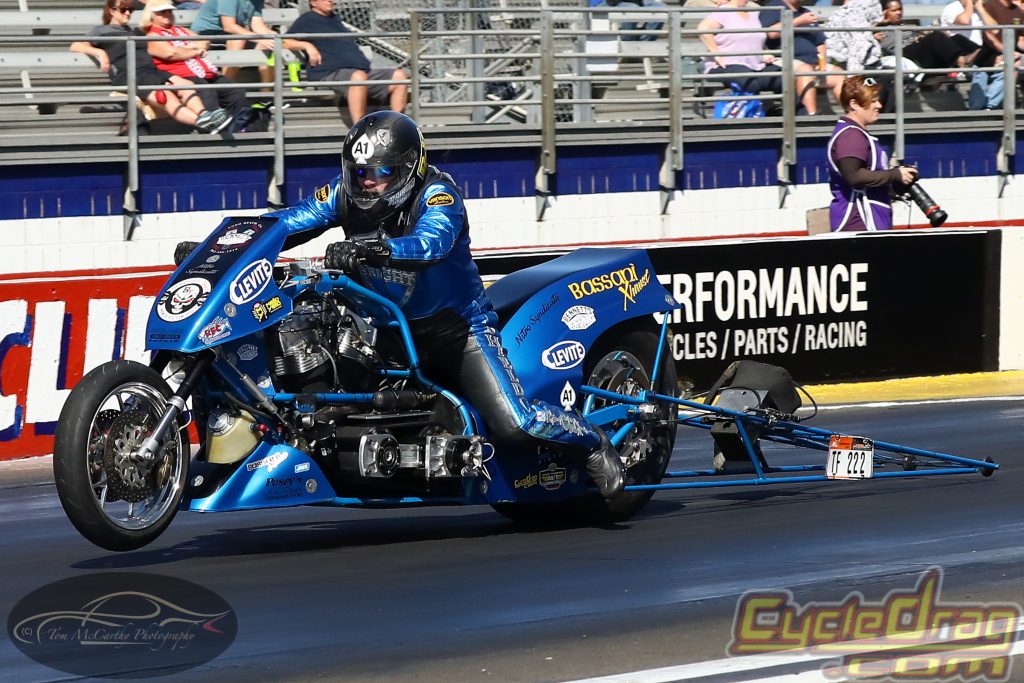 Accomplished racers like Michael Beland have been busy working to secure funding to run the entire season. Beland secured a sponsorship from Bassani Xhaust to help him get to California.



The biggest buzz coming into the season revolved around the return of multi-time champion Vancil on an immaculate Vance and Hines-backed, Mike Romine-tuned entry and speculation of when fans will see the first-ever, five-second Nitro Harley run.
Japan-based Takeshi Shigematsu ran 6.02 on his Don "DJ" Johnson-tuned, blown entry back in November. The computer indicated Shigematsu was on a 5.88 pass if he had not made contact with the wall.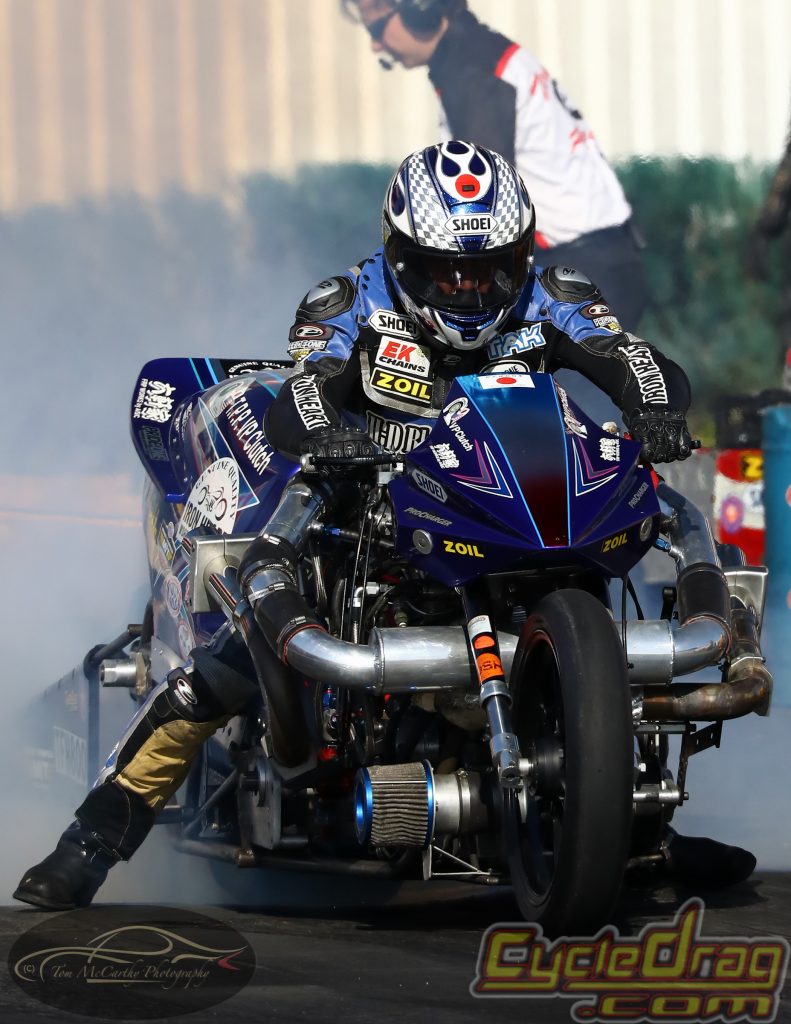 A major story broke just prior to the event. Defending champion Jay Turner and his teammate Tii Tharpe unfortunately could not make the trip to Pomona after their trailer became separated from their coach while en route. Fortunately no one was injured and the bikes were unharmed. Turner says he plans on being at the next race in Phoenix.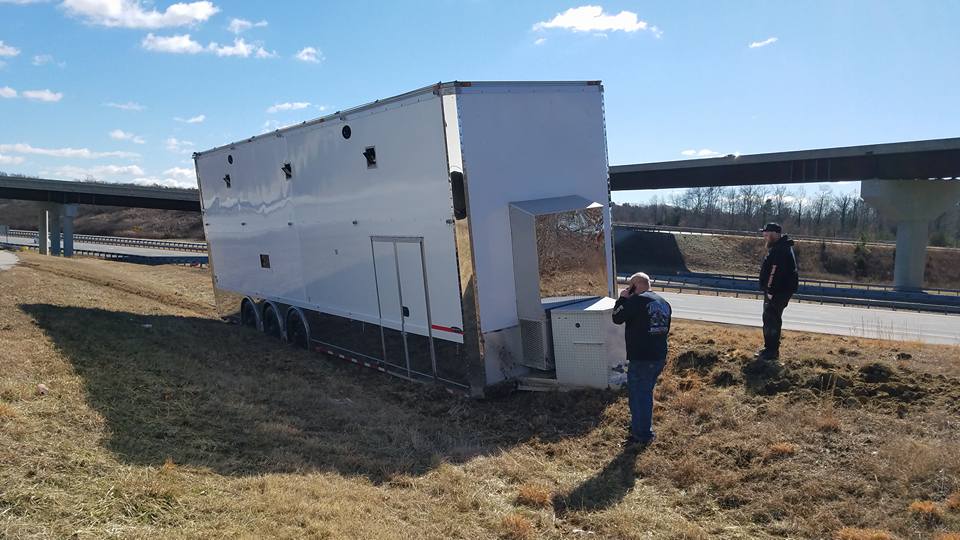 Top Fuel luminaries Ron Teson and Terry Vance were in attendance to watch Vancil rocket into the No. 1 qualifier spot, in his first race back since 2008.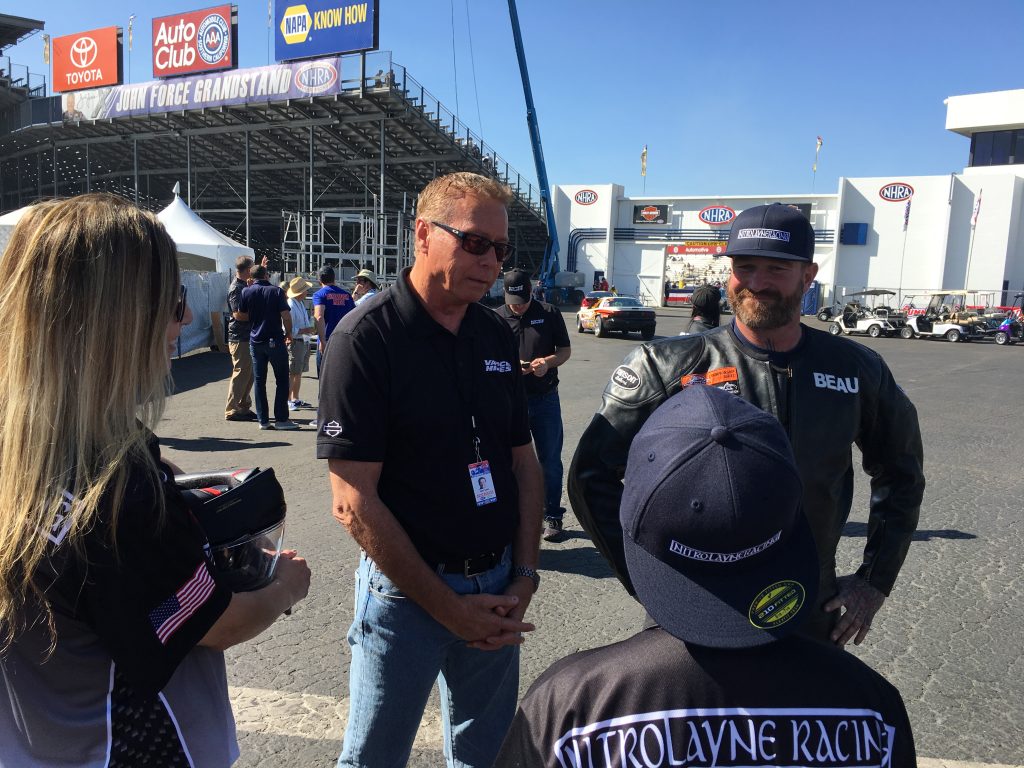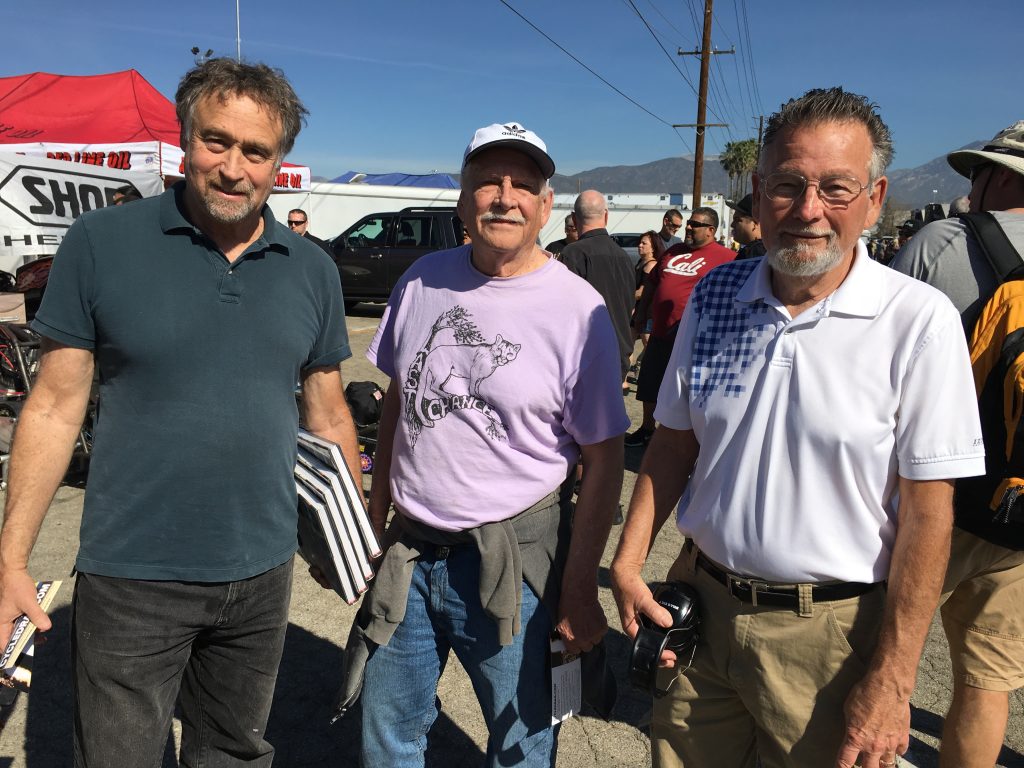 Vancil did some testing recently to shake the rust off and meet the standards for current NHRA licensing. His two runs on Friday were straight as a string.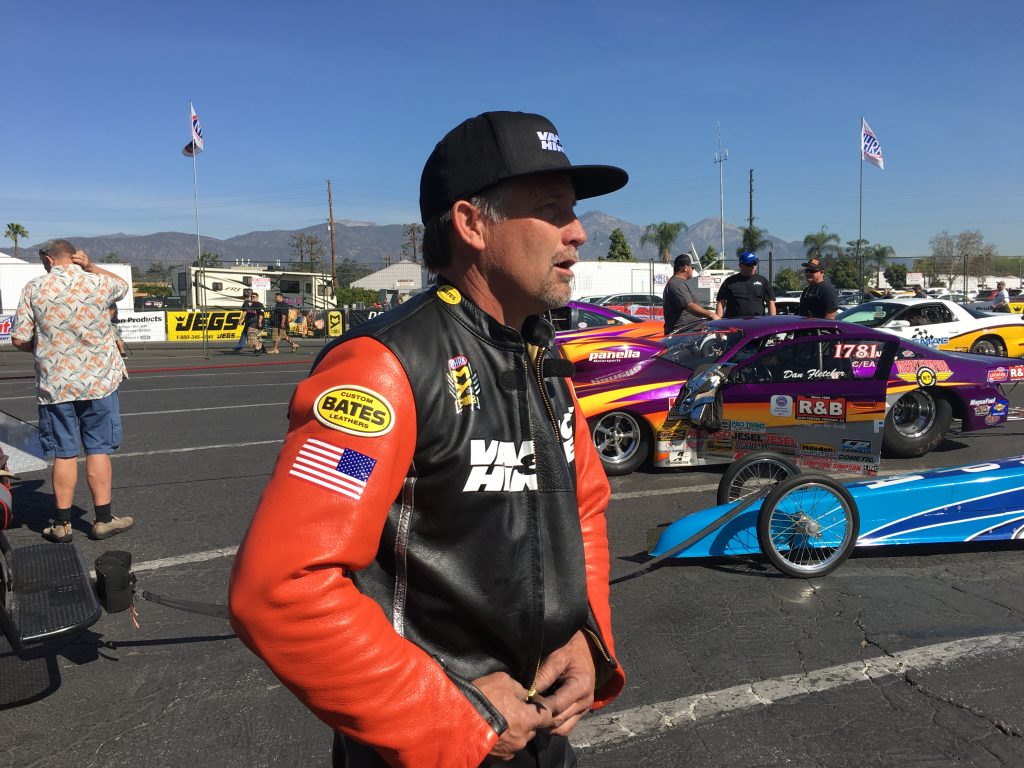 On Saturday Vancil improved to a 6.304 at 231 mph.
Teammates Beau Layne and Mike Scott performed with great consistency to snag the No. 2 and No. 3 spots on Friday without suffering any major breakage.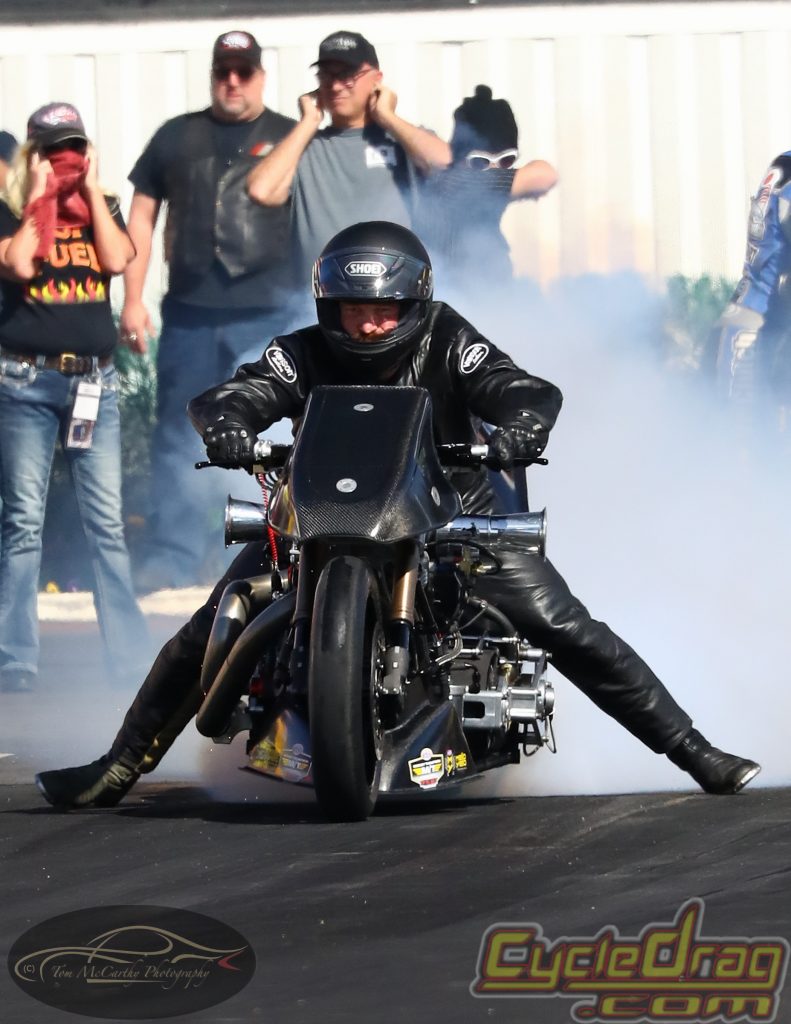 Saturday brought a scary moment for Scott. His parachute would not deploy and he ended up crashing into the sandtrap. Fortunately he was uninjured. He was able to scrub a lot of speed before the crash, thanks in large part to some steel plated boots.
Scott's crew worked late into the night to get his bike ready for eliminations.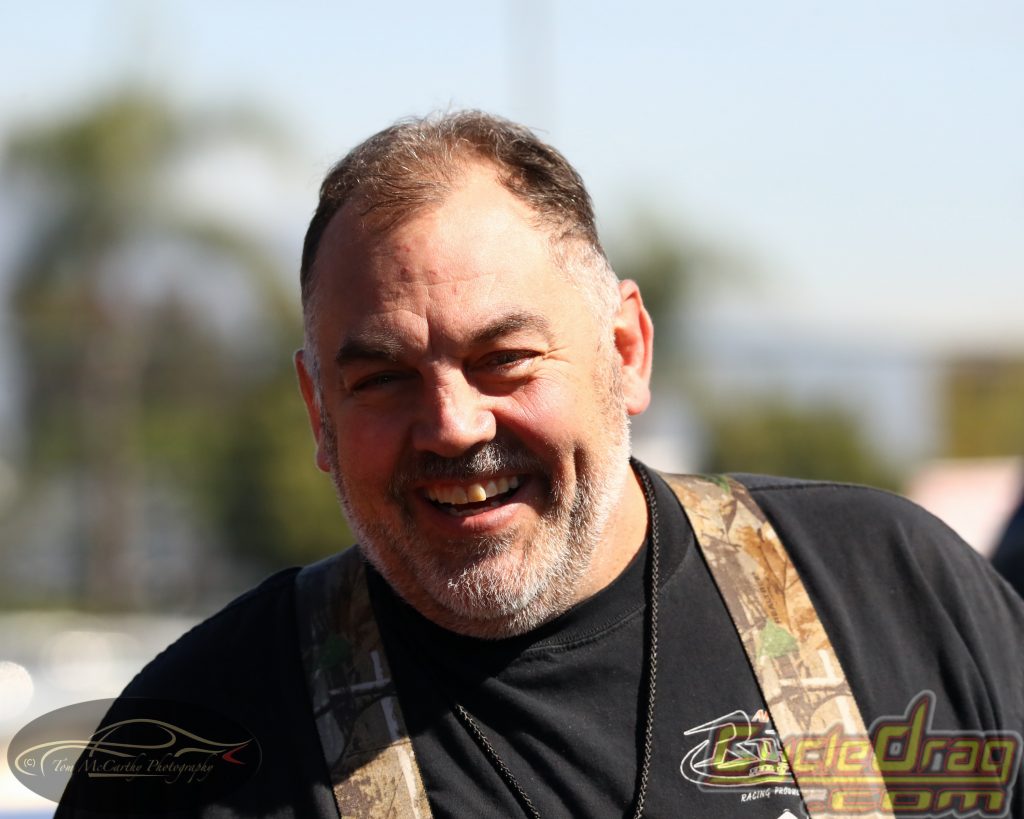 Canadian Kevin Boyer made good straight laps Friday. His team discovered a damaged connecting rod which promoted a late evening rebuild. On Saturday Boyer ended up in the No. 5 spot and needed only a sprocket change.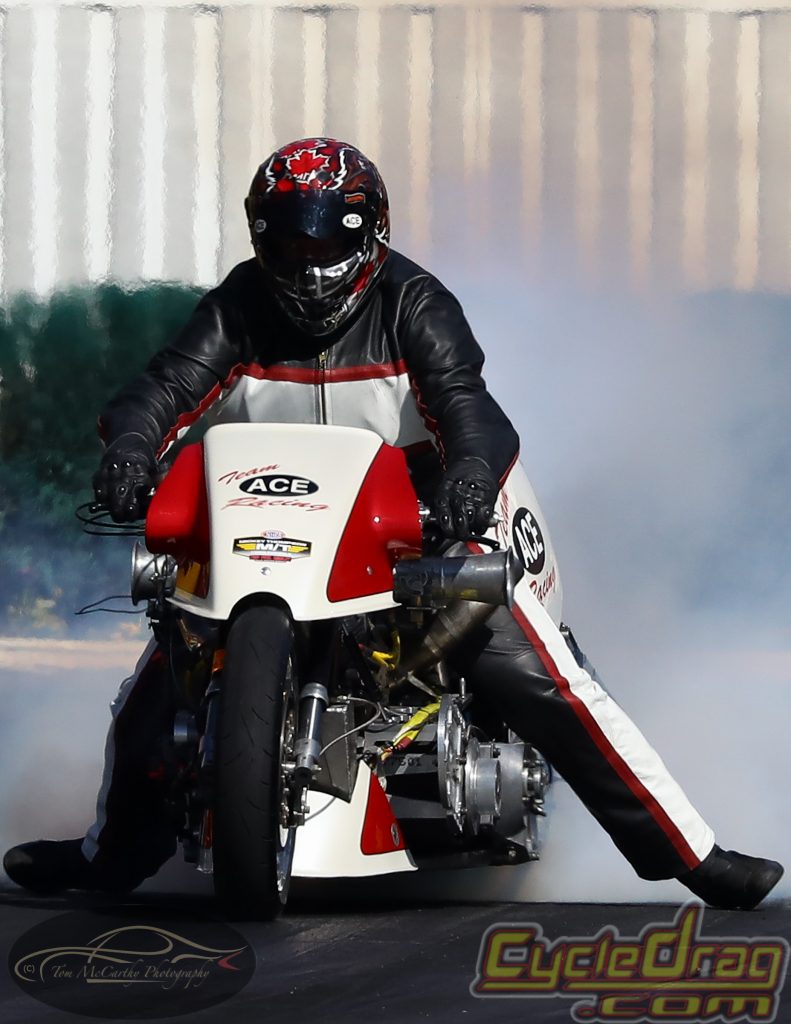 Randal Andras says he is excited to take a shot at the championship.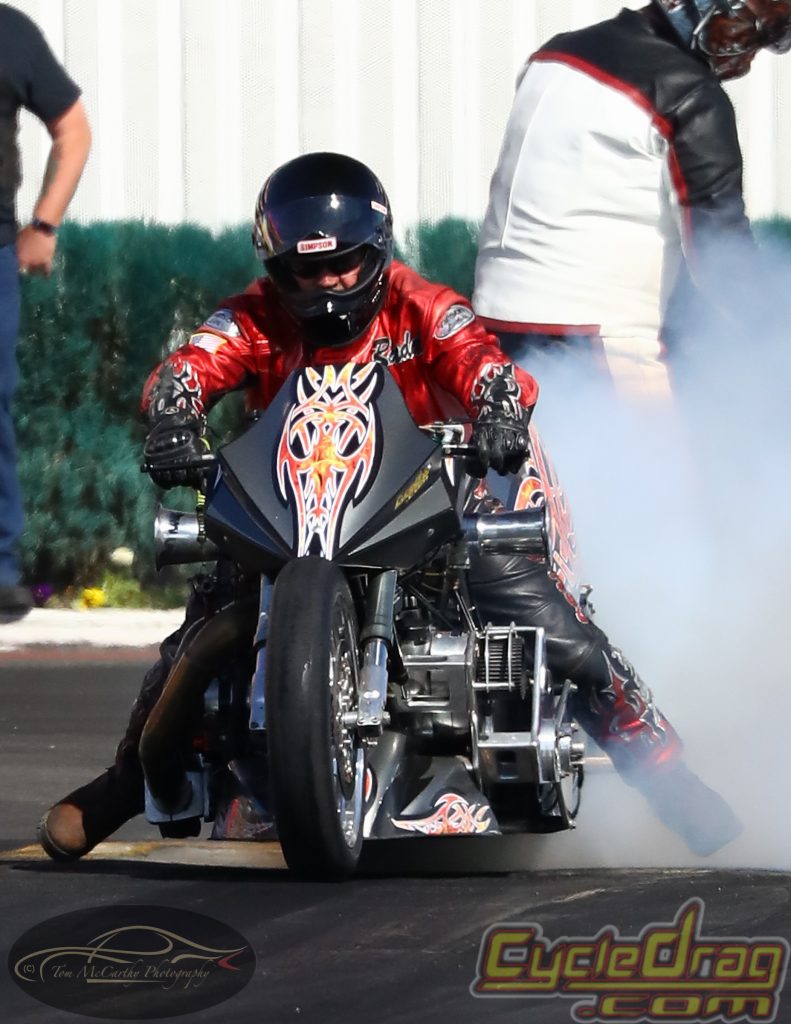 Rickey "Sharky" House shares the same enthusiasm.
Enjoy and share some behind-the-scenes video coverage
Thursday Pit Report featuring interviews from Terry Vance, Doug Vancil, Matt Hines, Mike Romine and more
Friday pit report featuring major wrench sessions in the pits of Kevin Boyer and Takeshi Shigematsu
Saturday Pit Report, Major Wrenching for Mike Scott and Takeshi Shigematsu
Walt Sipp from ProCharger explains a Nitro Harley Supercharger
Major wrench session for Takeshi Shigematsu
Nitro Harley racer Rickey "Sharky" House shares thoughts on championship and supercharger
Shigematsu and "DJ" Warm Up
Shigematsu Talks About Running First Nitro Harley Five
Kevin Boyer vs. Rickey House
Takeshi Shigematsu vs. Michael Beland
Beland calls out Pro Stock Motorcycle riders!
Doug Vancil Warmup
Matt Hines and Dave Schultz Pro Stock Motorcycles Side-by-side