It's the NHRA's East Coast opener – the 49th annual Amalie Oil Gatornationals from beautiful Gainesville Raceway, Fla. This year's event is especially significant for dragbike fans as it is the first time Pro Stock Motorcycle and Top Fuel Harley have competed at the same event. More than 40 professional motorcycles are in the Gainesville pit area.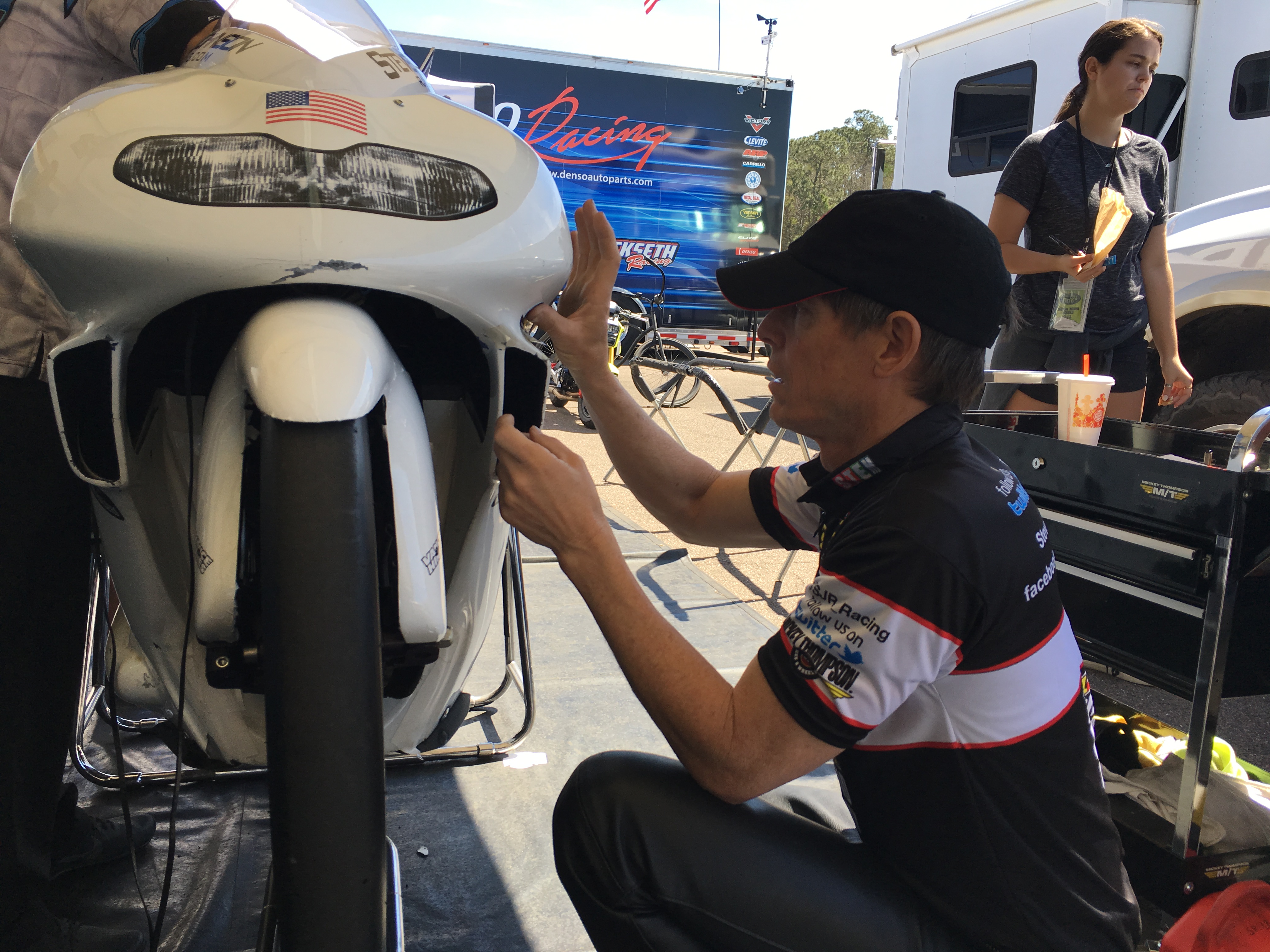 It's also a race that delivered the first Pro Stock Motorcycle 200 mph pass and teases the potential for the first Top Fuel Harley five.
If you have not checked out the full pre-season Pro Stock Motorcycle report – click here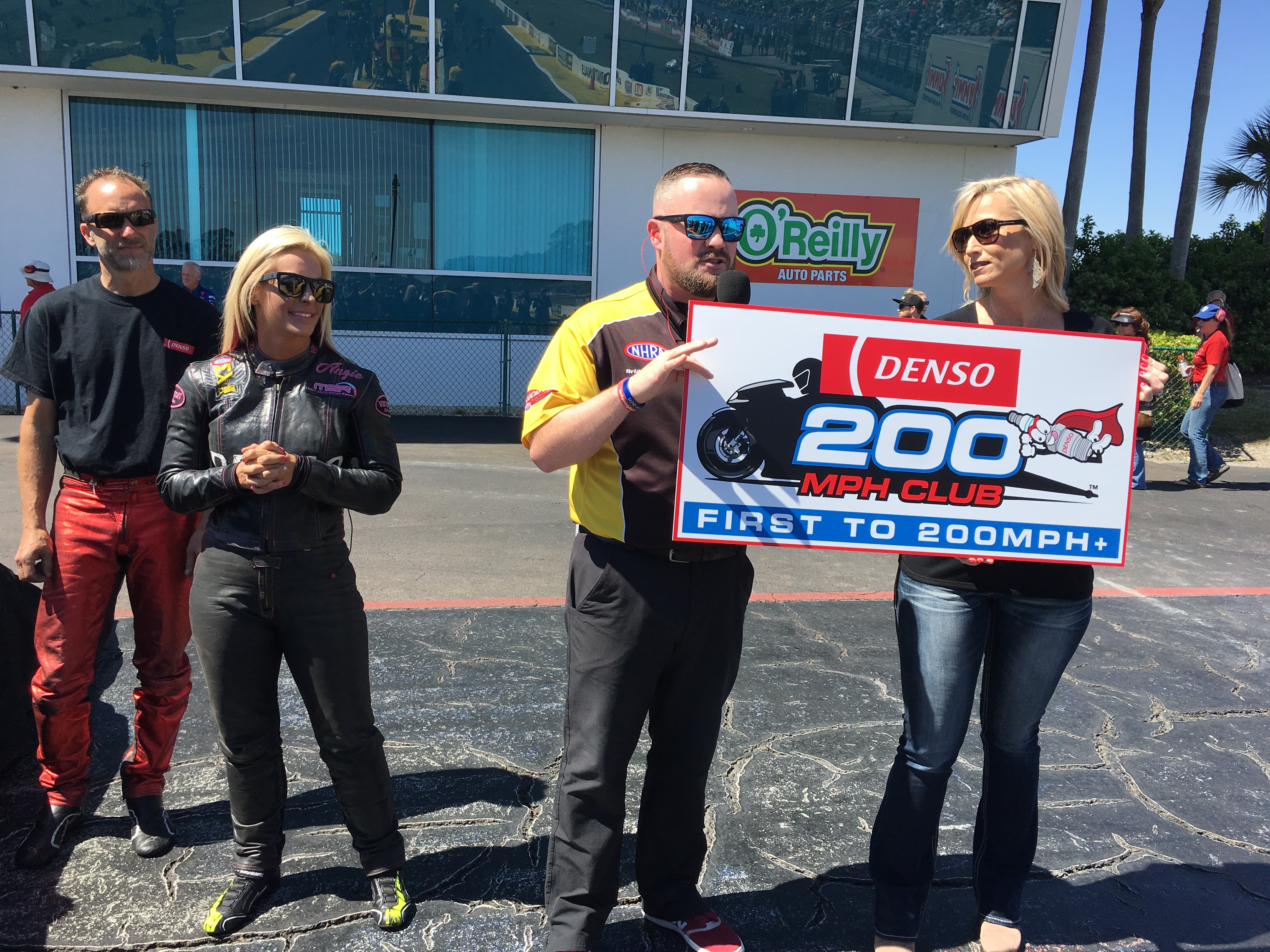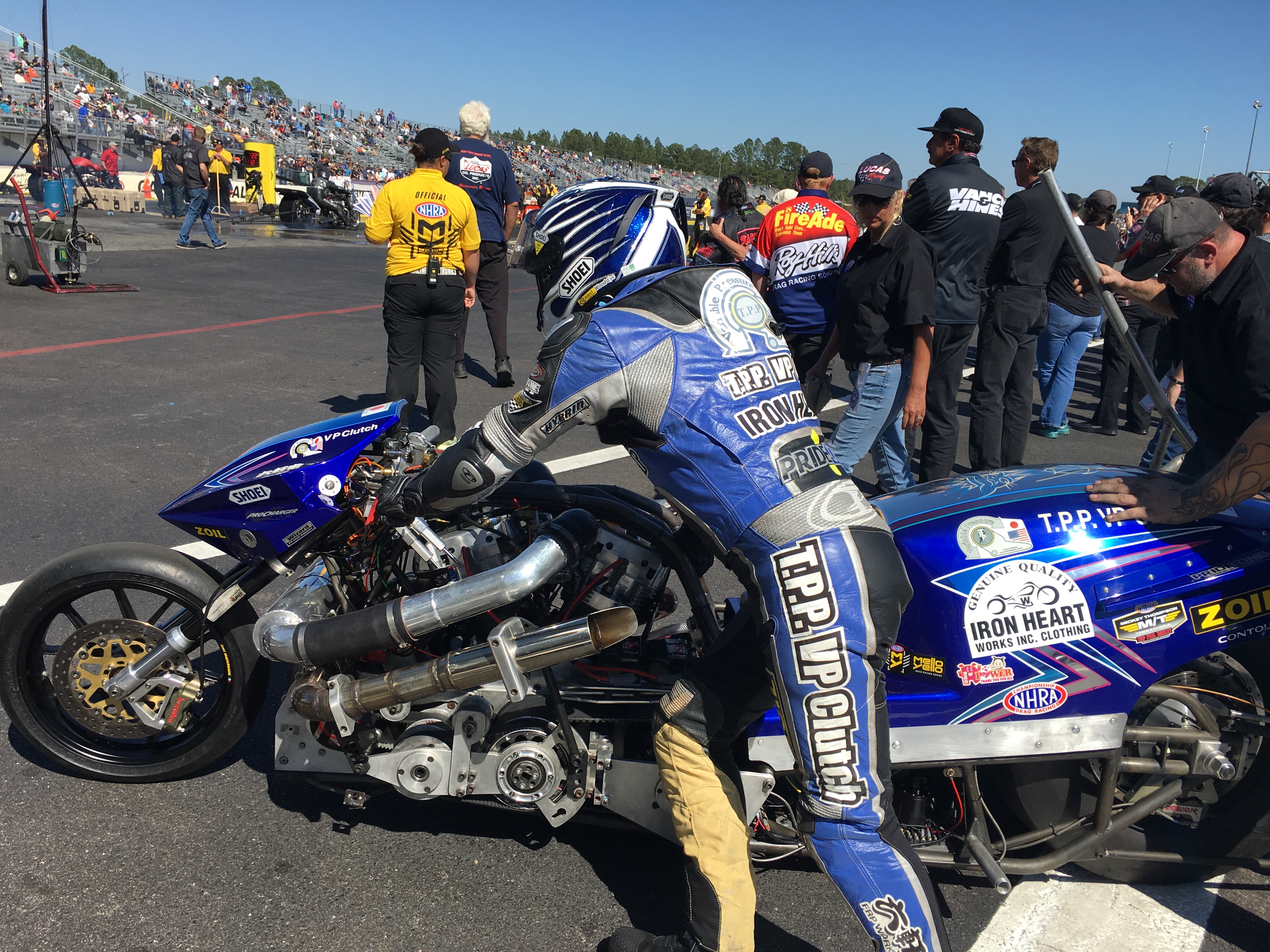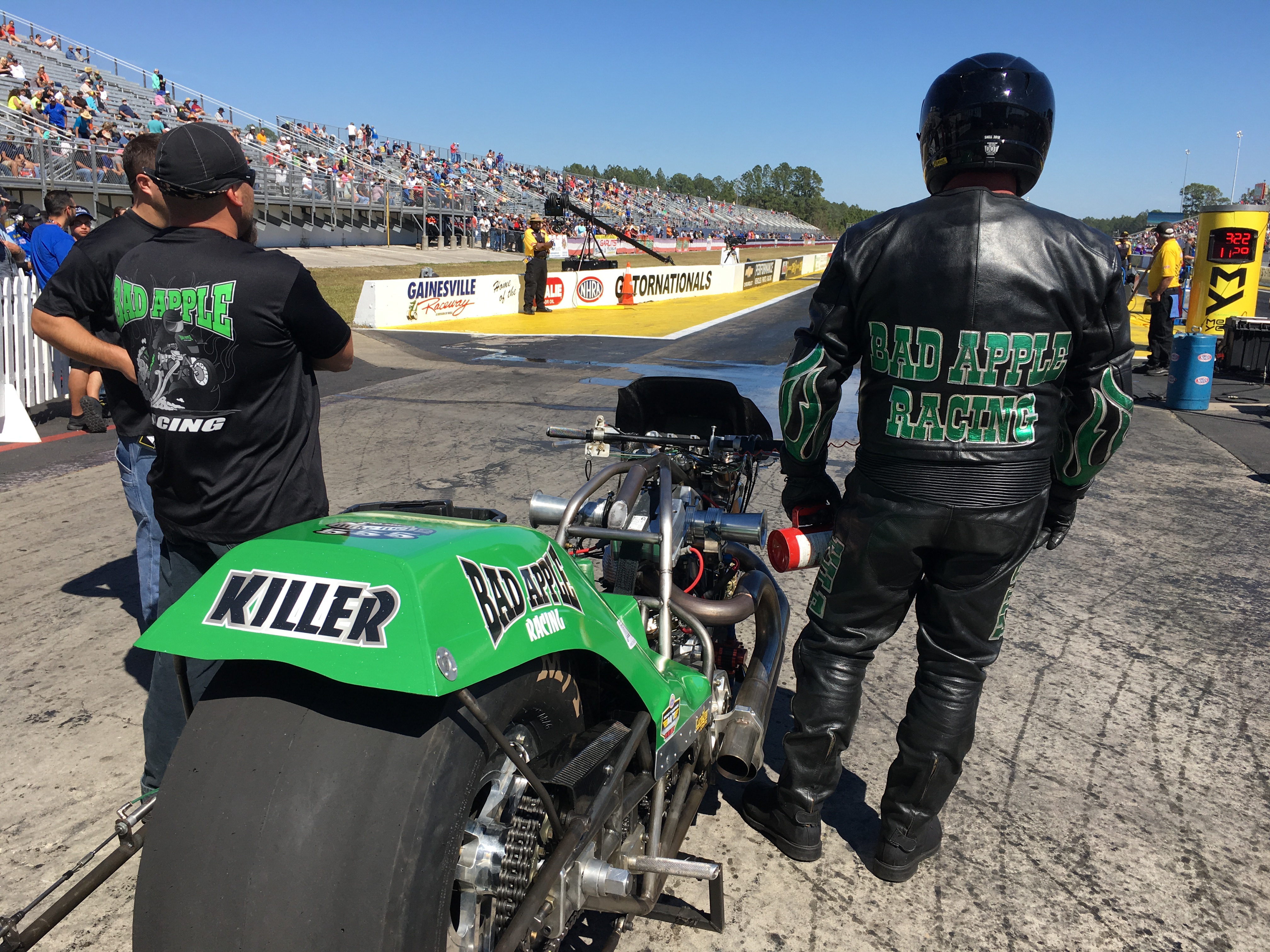 It's one of the most special races on the NHRA tour. In an era where almost everyone in the live event business struggle to draw fans, the Gainesville grandstands were nearly full on Friday afternoon.
Enjoy some video coverage from Gainesville
A walk through the pits on Saturday
Denso $10,000 200 MPH Club Announced and A Walk Through the Lanes
Nitro Harley Q2 Preview
A walk through the lanes prior to Nitro Harley Q1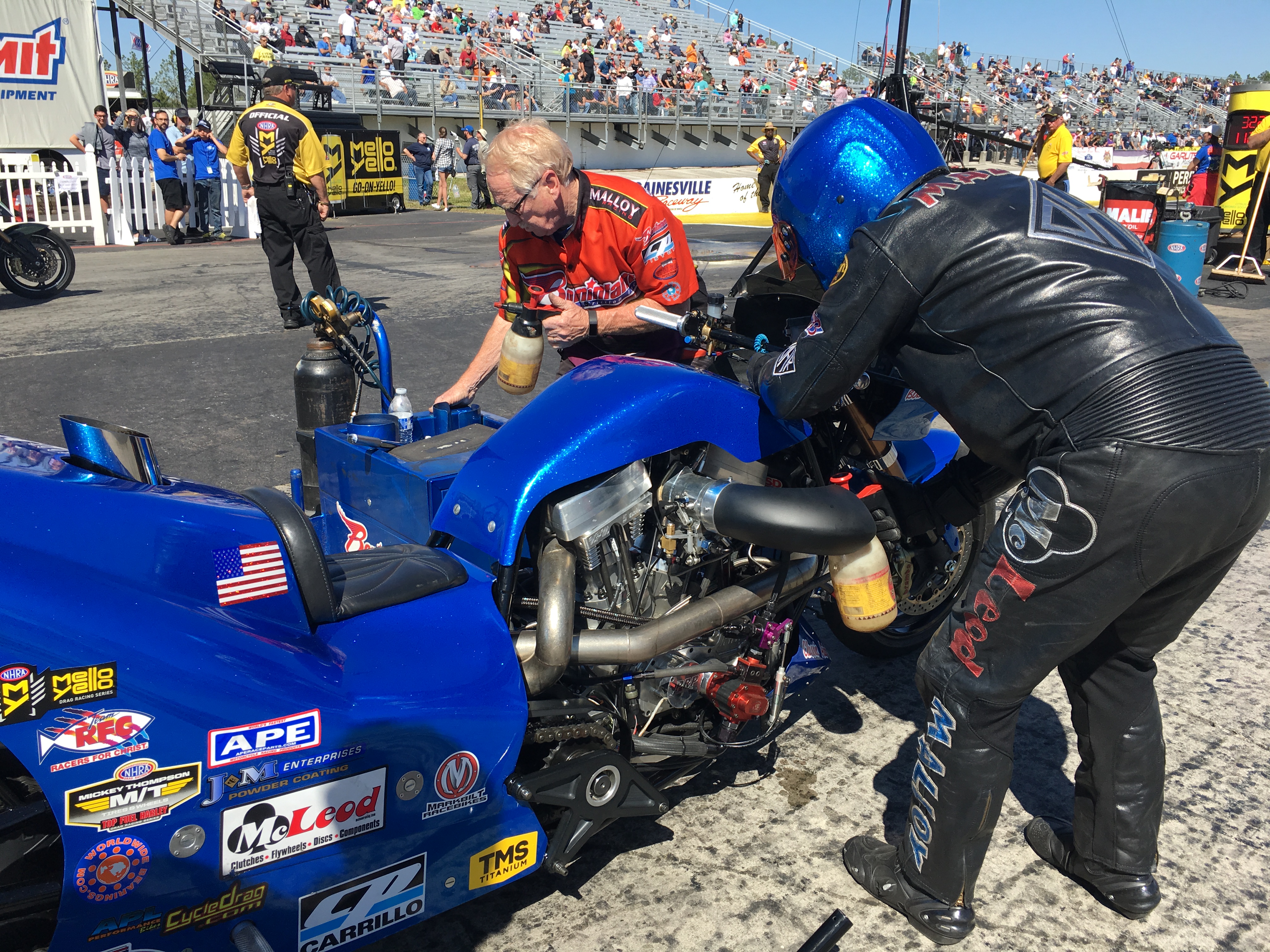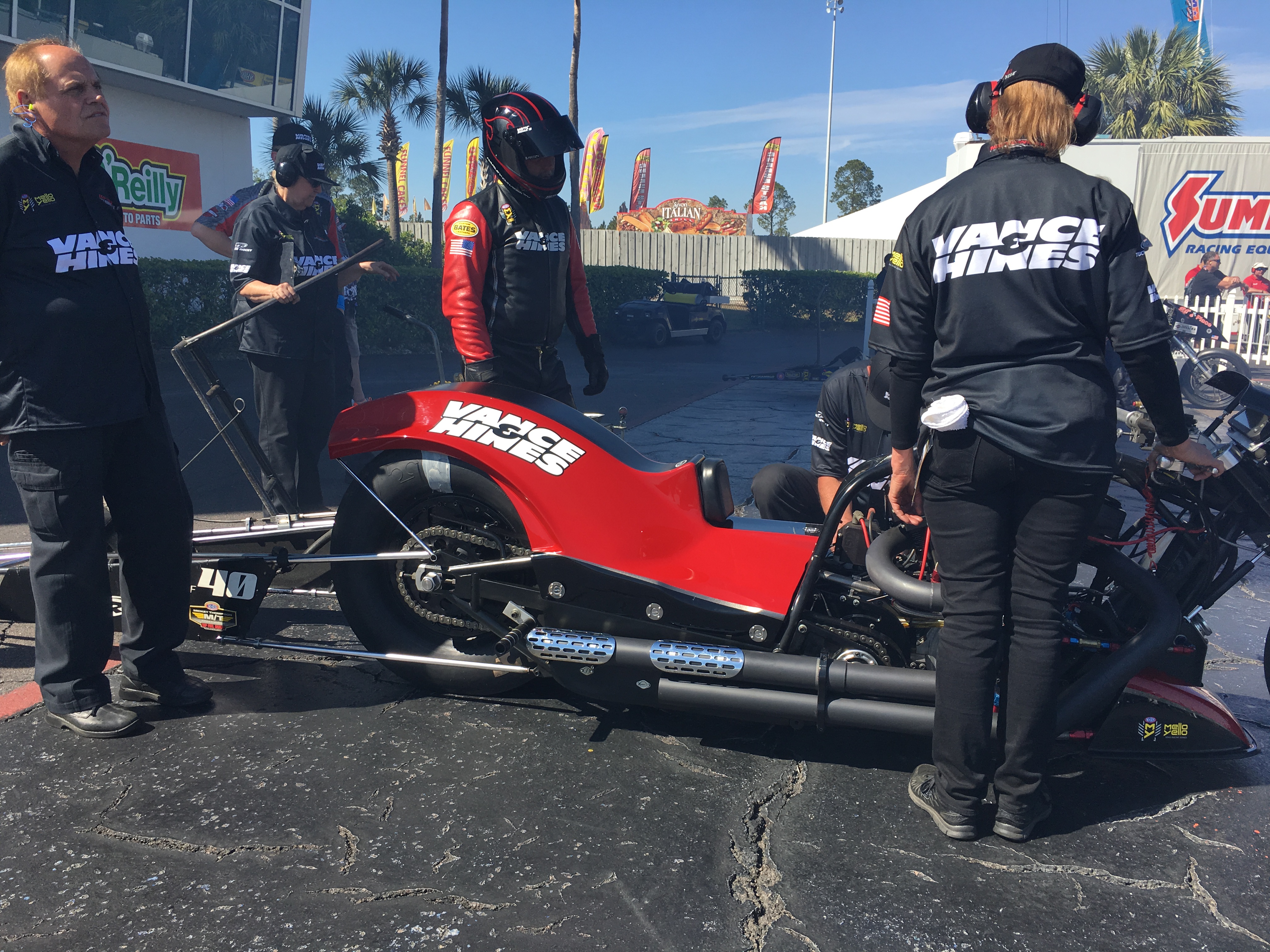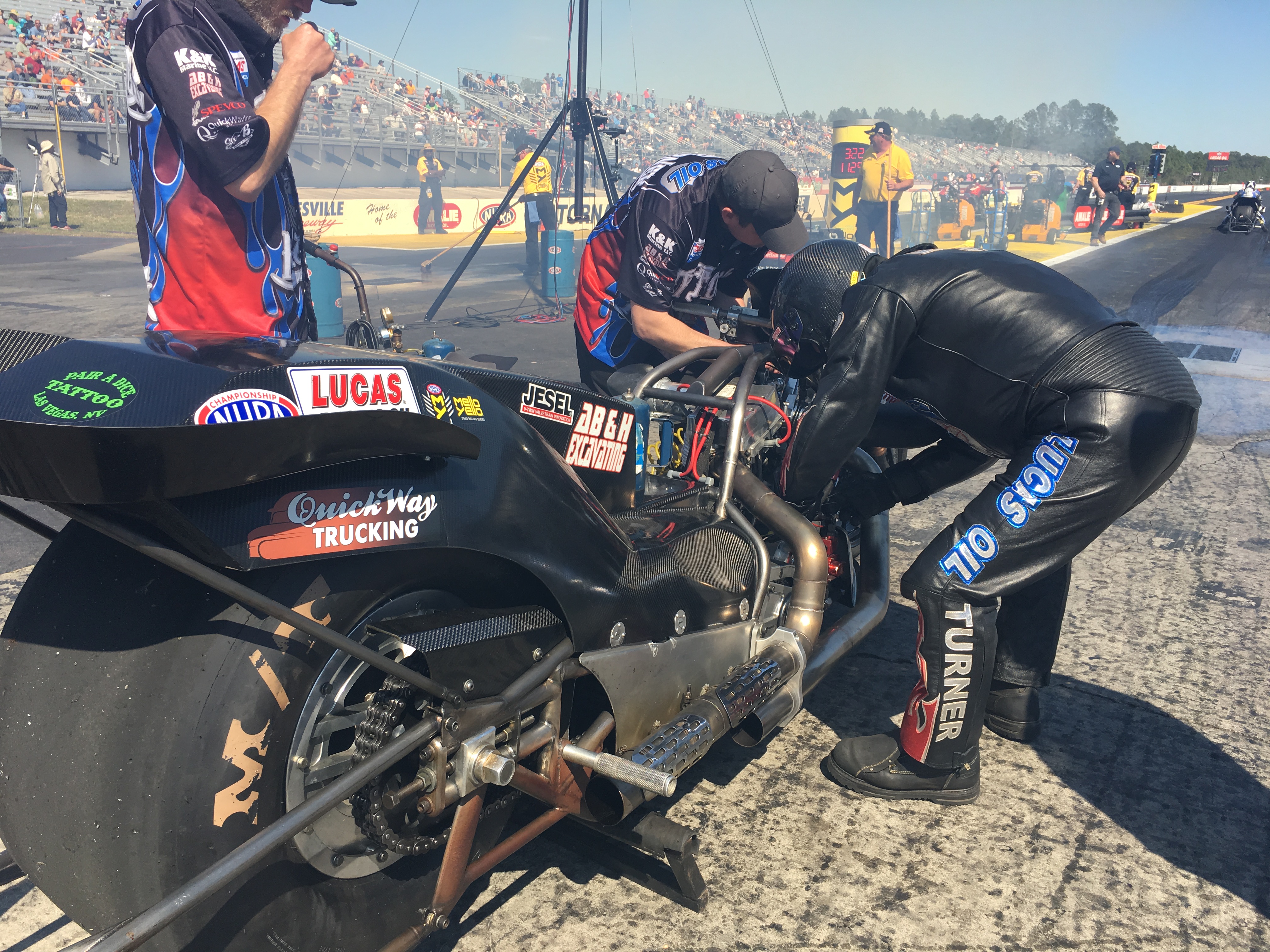 "Big Daddy" Don Garlits Tells a Dragbike Story