The NHRA Camping World Drag Racing Series regular season came to a thrilling conclusion on Monday at the world's biggest drag race, the Dodge Power Brokers NHRA U.S. Nationals, setting the stage for an epic Countdown to the Championship.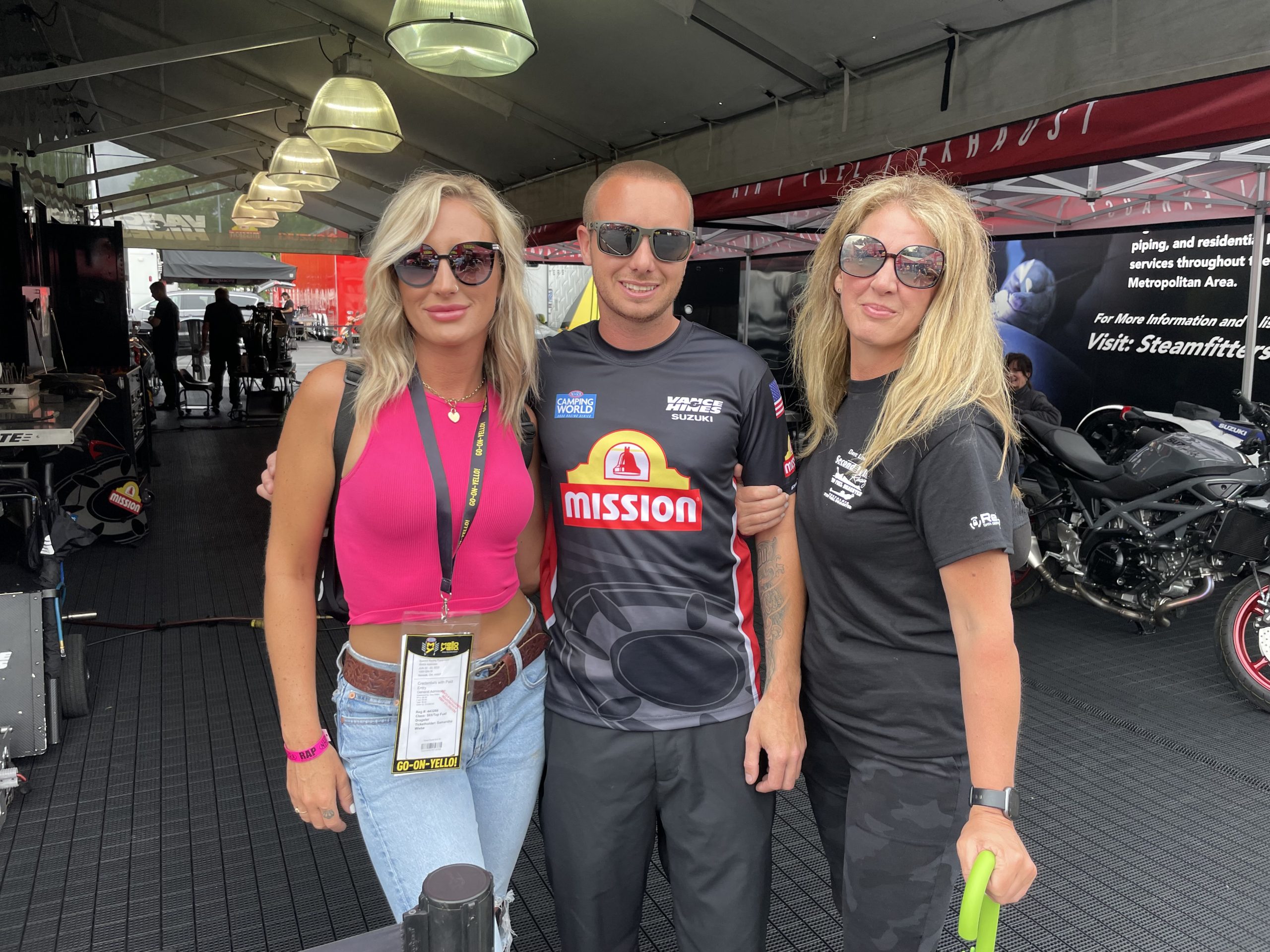 The six-race playoffs open next weekend with the 38th annual Pep Boys NHRA Nationals at Maple Grove Raceway and also includes races in Charlotte, St. Louis, Dallas, Las Vegas and Pomona. The points reset for the Countdown to the Championship includes an added wrinkle in 2023 with the addition of bonus points earned during the Mission #2Fast2Tasty NHRA Challenge.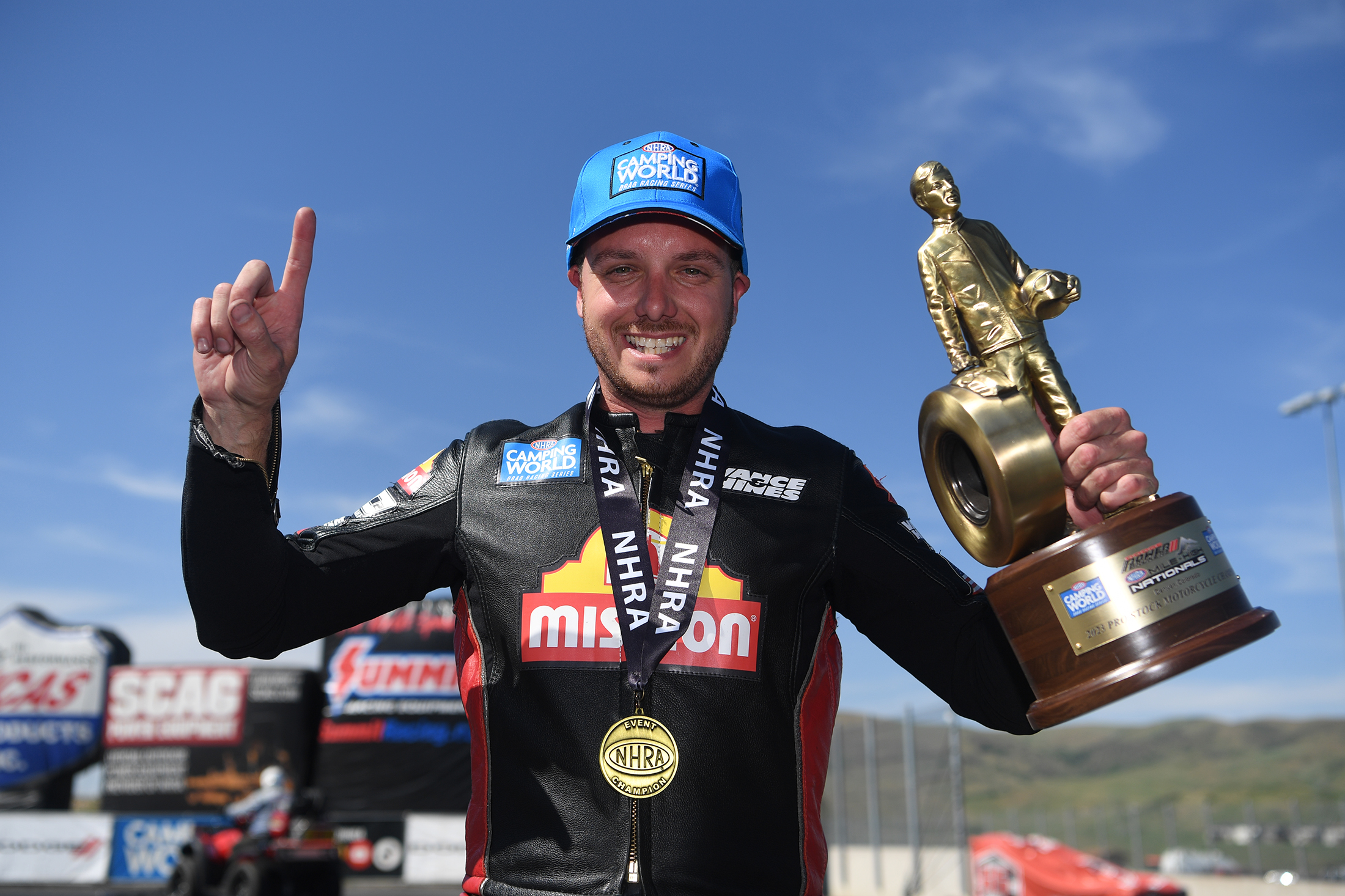 Gaige Herrera may not be a big fan of the NHRA Countdown system right now. His huge 326 point lead over Matt Smith Racing shrinks to just 29 heading into the final six races. This is a huge boost for the defending champion, who looks to become the first PSM rider to reach 7 titles.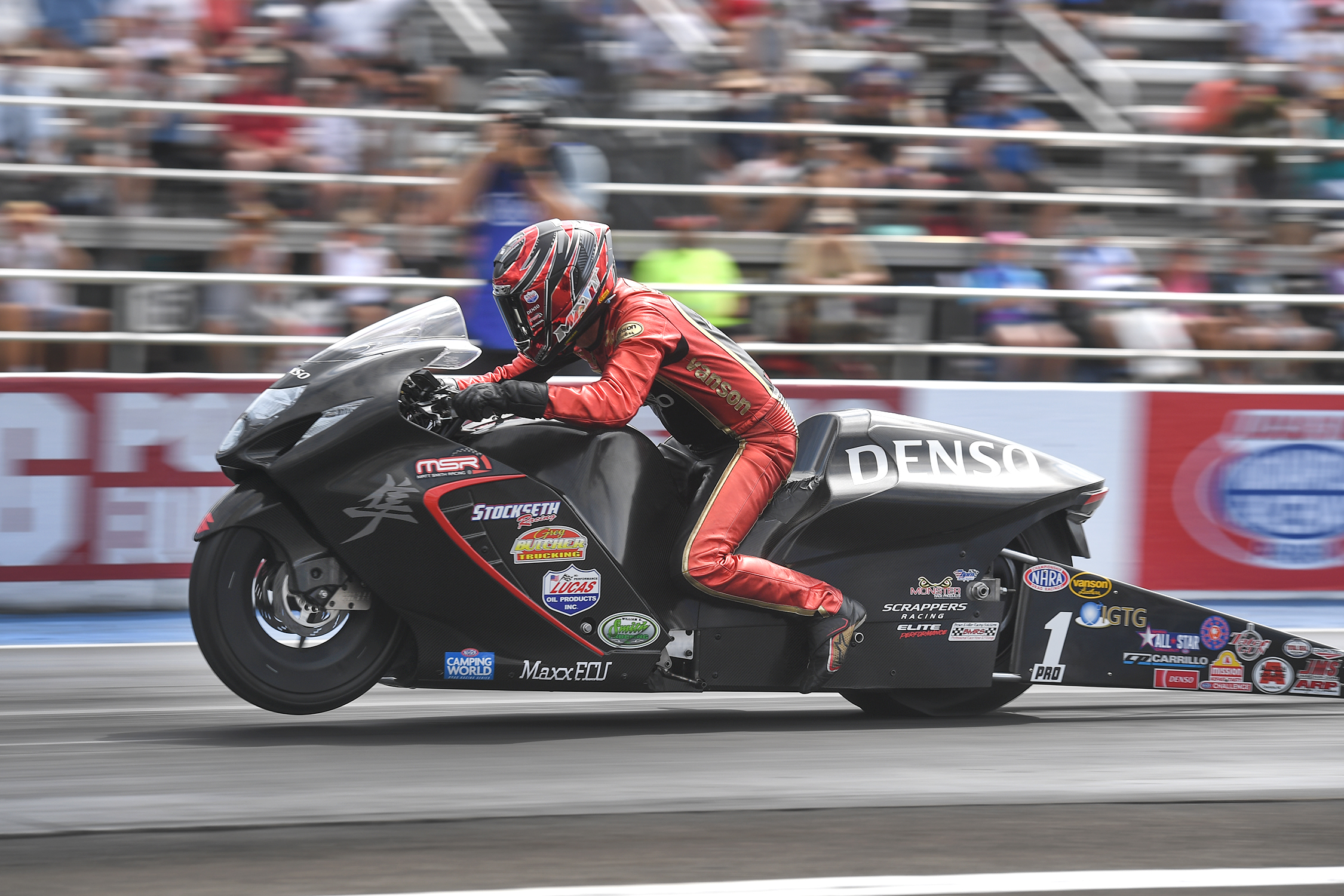 Herrera's 2023 regular season in Pro Stock Motorcycle included an incredible six event wins and four victories in the Mission #2Fast2Tasty NHRA Challenge, handing the talented rider 13 bonus points and nine more than second-place Matt Smith. He'll enter the postseason with 2,113 points, 29 more than Smith (2,084), who comes off a victory at the U.S. Nationals on Monday.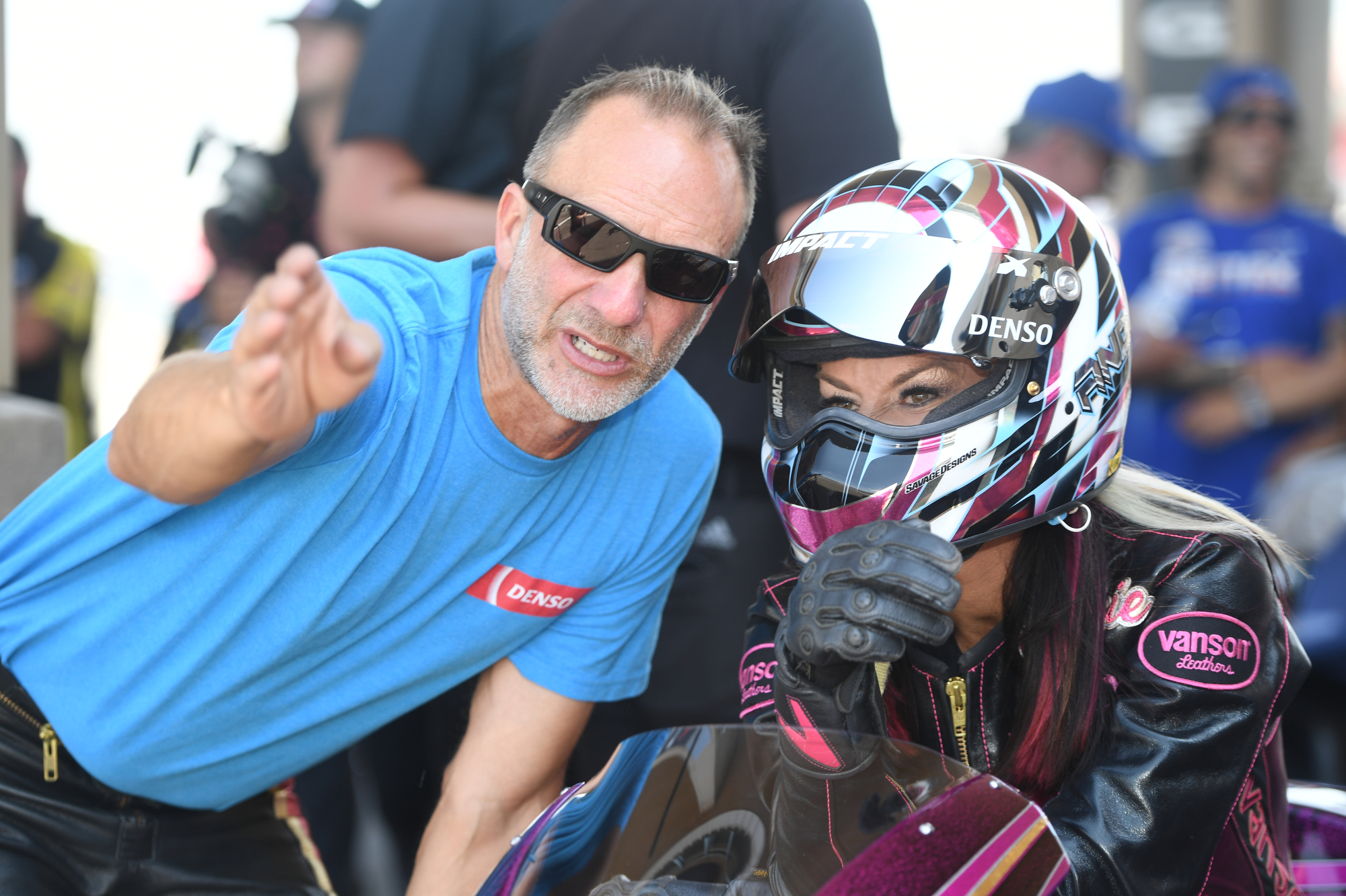 "The way I see it, this championship is Gaige's to lose," Smith said. "The whole class gained on him (with the points reset). Now, we just need to get him out early. I wasn't sure if a seventh (championship) was possible this year, but now I know I can do it."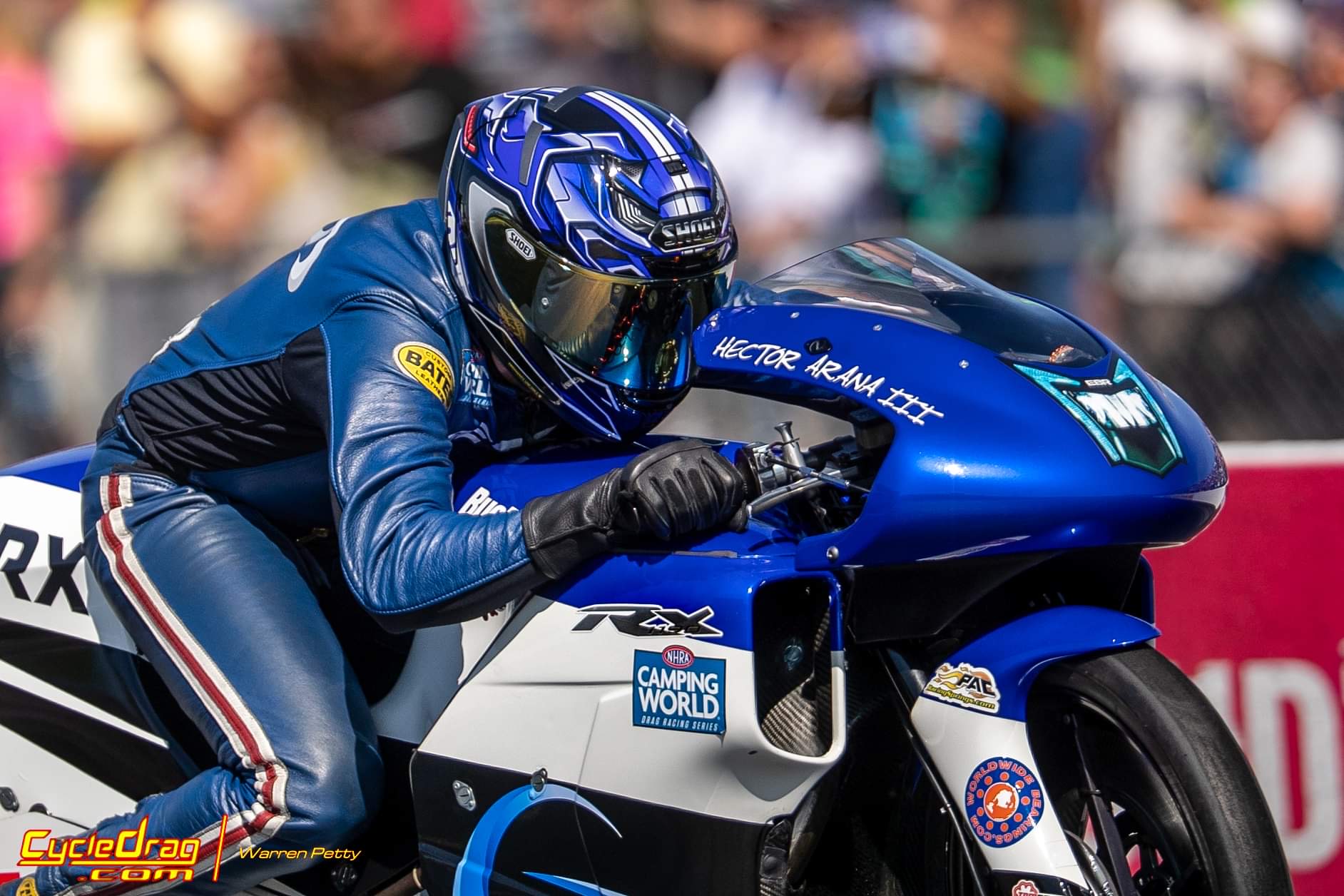 Hector Arana Jr. is 37 points back of Herrera, with Eddie Krawiec (2,062) and Angie Smith (2,056) rounding out the top five. The rest of the playoff field includes Steve Johnson (2,042), Chase Van Sant (2,032), Marc Ingwersen (2,020), Jianna Evaristo (2,010), Kelly Clontz (2,000), Ryan Oehler (1,990) and Chris Bostick (1,980).
Pro Stock Motorcycle
1. Gaige Herrera 2,113
2. Matt Smith 2,084
3. Hector Arana Jr. 2,076
4. Eddie Krawiec 2,062
5. Angie Smith 2,056
6. Steve Johnson 2,042
7. Chase Van Sant 2,032
8. Marc Ingwersen 2,020
9. Jianna Evaristo 2,010
10. Kelly Clontz 2,000
11. Ryan Oehler 1,990
12. Chris Bostick 1,980
There are more videos on the Cycledrag Youtube channel (please subscribe here) and the Cycledrag Facebook page (Please like here) and more will be coming soon. Check back daily.
To take advantage of some amazing discounts at Brock's Performance, click – http://brocksperformance.com?aff=12
USE cycledrag5 coupon code.