NHRA has stepped in and adjusted the weight minimums in Pro Stock Motorcycle in a move that appears designed to help the Suzukis stay competitive. The NHRA Technical Department is increasing the minimum weight of the Harley Davidson, Victory, EBR and Buell motorcycles from 625 pounds to 640 pounds.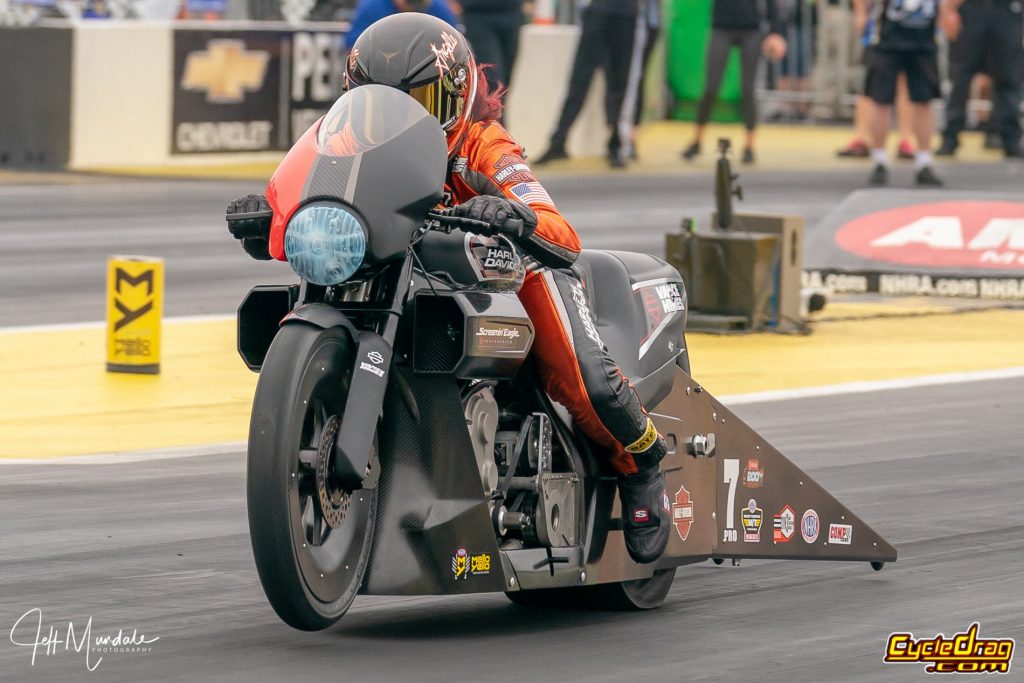 A release from NHRA says this change is based on Pro Stock Motorcycle performance numbers from the last portion of the 2018 season through the first race of the 2019 season.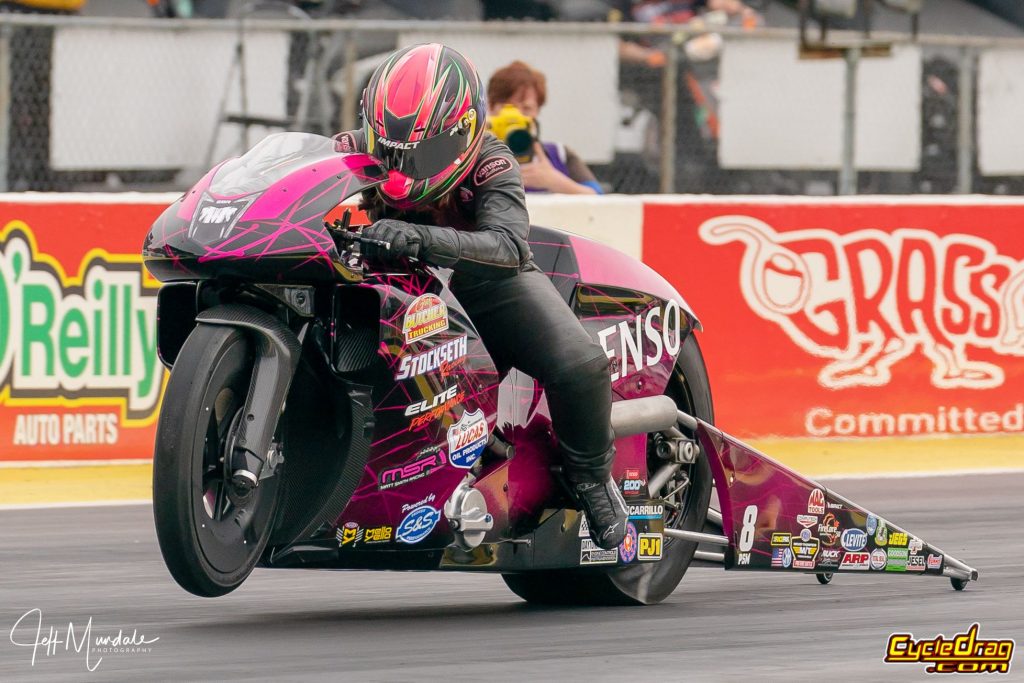 Angie Smith, EBR racer and wife of reigning champion Matt, expressed her frustration on Facebook, "So I guess the name of this game is don't work hard all winter and develop new horsepower! Lets' penalize the people who work hard. So currently I have a lot of weight on my motorcycle and so do a few of the other riders! Now we have to add 15 more! I have the best brakes in the business and it's still a struggle to stop at some of the tracks! This is unsafe!"
Smith also says the extra 15 pounds will make 200 mph runs unattainable.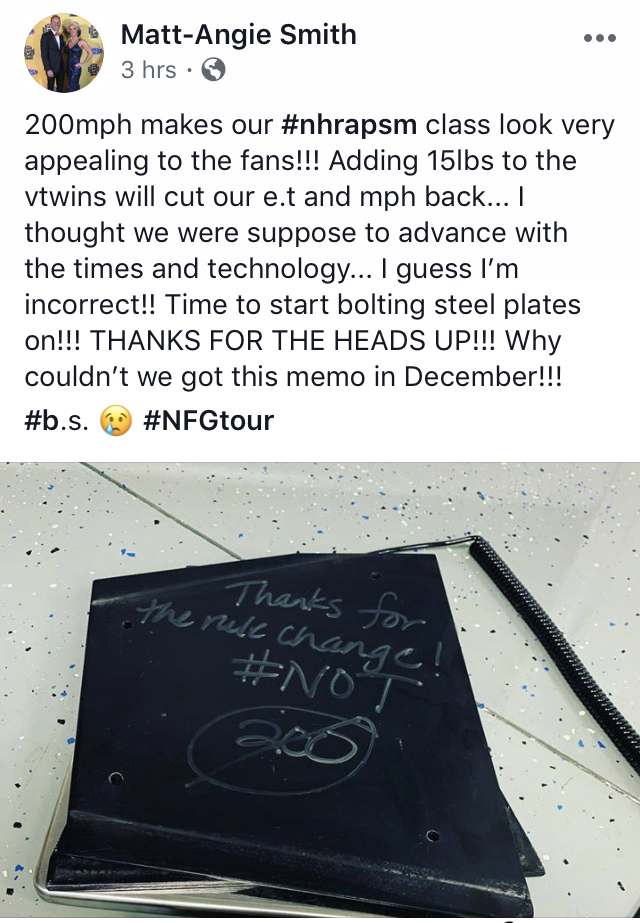 All other motorcycle minimum weights will remain the same: (Suzuki, 2-valve, 107 cid – 590 pounds), (Suzuki, 2-valve, 113 cid – 600 pounds), (Kawasaki, up to 107 cid, 2 or 4-vavle – 575 pounds). This rule change will go into effect immediately.
NHRA says it reserves the right in the future to make additional rule changes to control performance and maintain parity in the category.
There are videos on the Cycledrag Youtube channel (please subscribe here) and the Cycledrag.com Facebook page (Please like here) and more will be coming soon. Check back daily.