The Midwest's largest motorcycle drag racing series is dipping into warm Southern waters to kick off 2016 with the NHDRO April Season Opener. T.T. Jones' Huntsville Dragway welcomes NHDRO's Brian and Niki Welch for the first time, and the combination promises to be nothing less than explosive!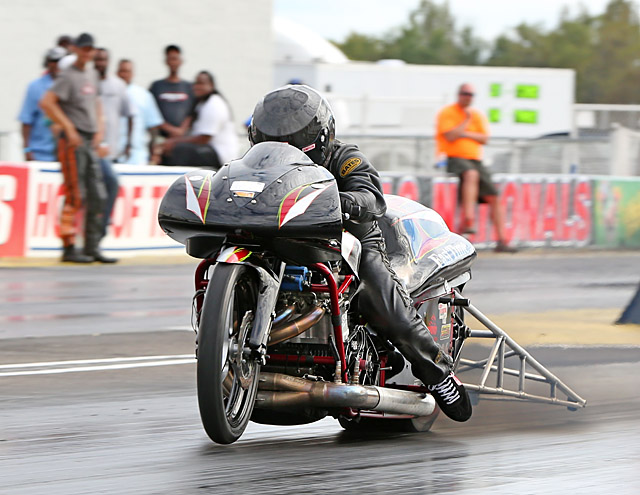 Huntsville is the unofficial "Home of the Pro Mod Bike," so we can expect NHDRO's new HMH Motorsports Coatings Pro Open class to be a down home nitrous blowout. It's the perfect place for Richard Gadson to put his Pro Comp championship to work in a new format aboard the Billy Vose-tuned, Jeff Jones-owned, Fast Time Motorsports Suzuki.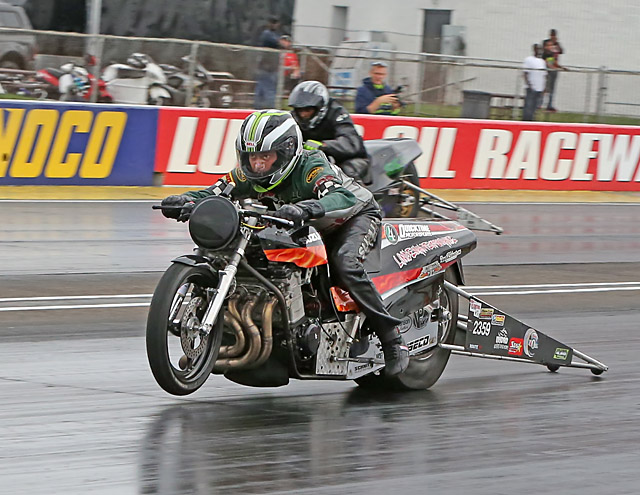 Fast Time will also be debuting their brand new bike in Quicktime Motorsports/Lindeman Performance 4.60, the world's quickest two-wheeled index class. Defending 4.60 champ Les Stimac will find an increasingly large and sophisticated field to deal with aboard his Jeff Lindeman-owned, Quicktime Motorsports-massaged, veteran Suzuki. Brevin Bond, Deshaun and Courtney Wheeler, Brunson Grothus and many more will be after Stimac when the tree drops.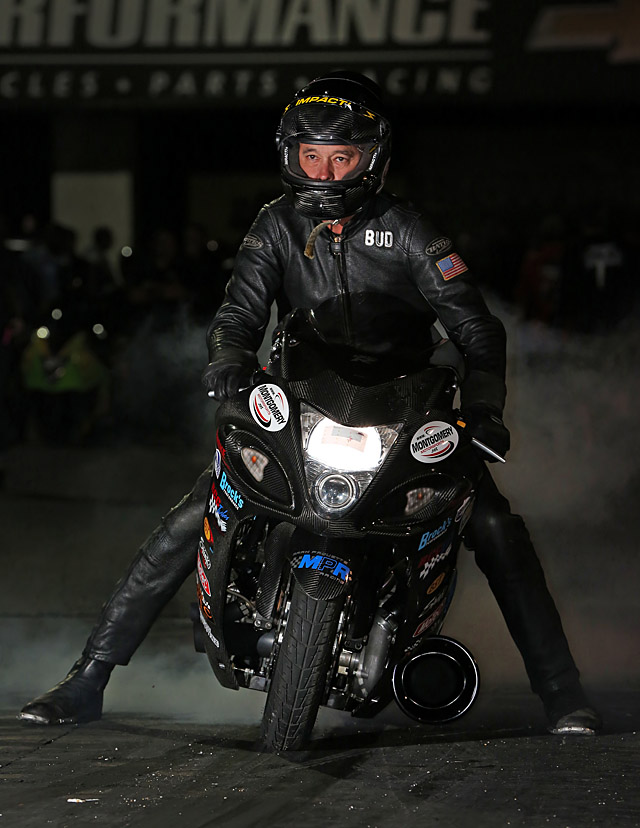 McIntosh Machine & Fabrication Pro Street champion Bud Yoder returns to defend on his turbocharged Suzuki Hayabusa, but his job will be more difficult than ever this year. His biggest competition among the world's quickest streetbikes is likely to come from former Pro Comp champion (and Yoder teammate) Mark Paquette, whose history shows that once he masters previously unfamiliar equipment, he's hard to stop. Third teammate Jamie Lopes will be working hard to get his share.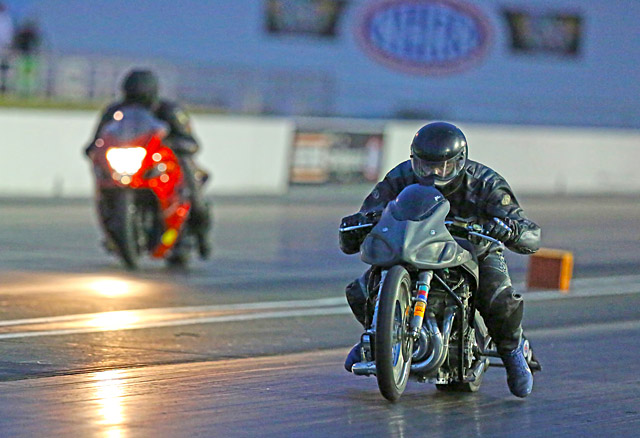 Doug Gall will lead the attacking squad of NHDRO Pro Street regulars, including Rudy Sanzottera, Justin Doucet, Frankie Stotz, Gabe Frederick, Mike Bayes, Ryan Hable, John Chant and the two-bike attack of John Drake's "No Fear" racing. In addition to D.D. Boulware returning in his second season of Pro Street racing, Drake has added Gadson to his rider stable for 2016.
Dustin "Tennessee" Lee parlayed his 2015 Route 21 Street Fighter and Dennis Insurance Street ET championships into dragbike.com's BAMF award, but he can expect a full-court assault from Ben "Hardest Working Man in MC Drag Racing" Knight, Kentuckian Ron Arnold, Wes Brown and his GSXR of Renown, Shawn Books and more.
Perennial G&G Metal Spinners Top Gas champion Greg Mallet didn't stop there in 2015, snaring the MPS Pro ET crown as well. Is Kounselor Kenny Schwartz, Shannon Clem or anybody else finally ready to stop Mallet's reign?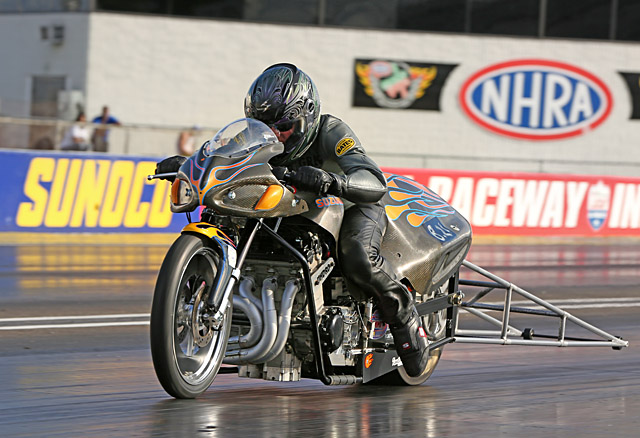 Chad Isley absolutely dominated Millennium Trailers Super Comp last year, enough to ruffle the feathers of John "Spooky" Markham, Brian Selner, Mike Wagner and more. But can they do anything about it this year?
Crazy 8s champion Kevin Adams will have to battle Spencer Claycomb, Chris Books and many of those mentioned above, including Gall, if he intends to repeat
Huntsville will also feature a rowdy weekend of Port-Tech Grudge Racing as lightweight, long wheelbase bikes from all over the South and Midwest flock to Huntsville for glory and riches. Ohio's resurgent MSP is looking to relive the glory days, taking on Saw with their Venom, and a rematch between Goon and Uptown Funk.
Bud Light Lime, Gas Monkey, Daredevil, Clean Getaway, Black Plague, Rhonda and No Fabrication are all slated to tear Huntsville up, and Grudge faves Al Capone, Eddie Cane, Katrina, Black Plague, Geronimo, Angola, Fugitive, Cocaine, Bonecrusher, Mighty Mouse, Metal Mulisha and Kingpin love NHDRO.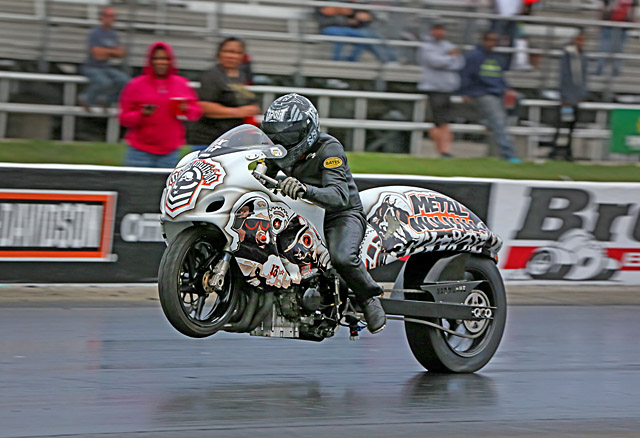 Brian and Niki Welch look forward to making lots of new friends in Alabama and welcoming the NHDRO family back to action. Winter is over and it's warm down south—time to roll the trailer and do work!
Find out more about the NHDRO at http://www.nhdroracing.com/
NHDRO thanks McIntosh Machine and Fabrication http://www.mcintoshmachineandfab.com , Quicktime Motorsports http://quicktimebikes.com , Route 21 Racing Apparel http://www.route21.us , Millennium Trailers http://www.milltrailers.com , G&G Metal Spinners http://www.ggmetalspinners.com , Kevin Dennis Insurance http://www.bettercoverages.com , Port-Tech http://www.porttechheads.com/index.html , and HMH Motorsports Coatings https://www.facebook.com/HMH-Motorsports-Coatings-427240650798192/