It's been an agonizing few months for motorcycle drag racer Steve Watson after suffering a life-threatening accident at Byron Dragway in Byron, Ill. on Sept. 8. In fact for some scary few minutes, Watson was dead. Don't fret, this tale has a happy ending.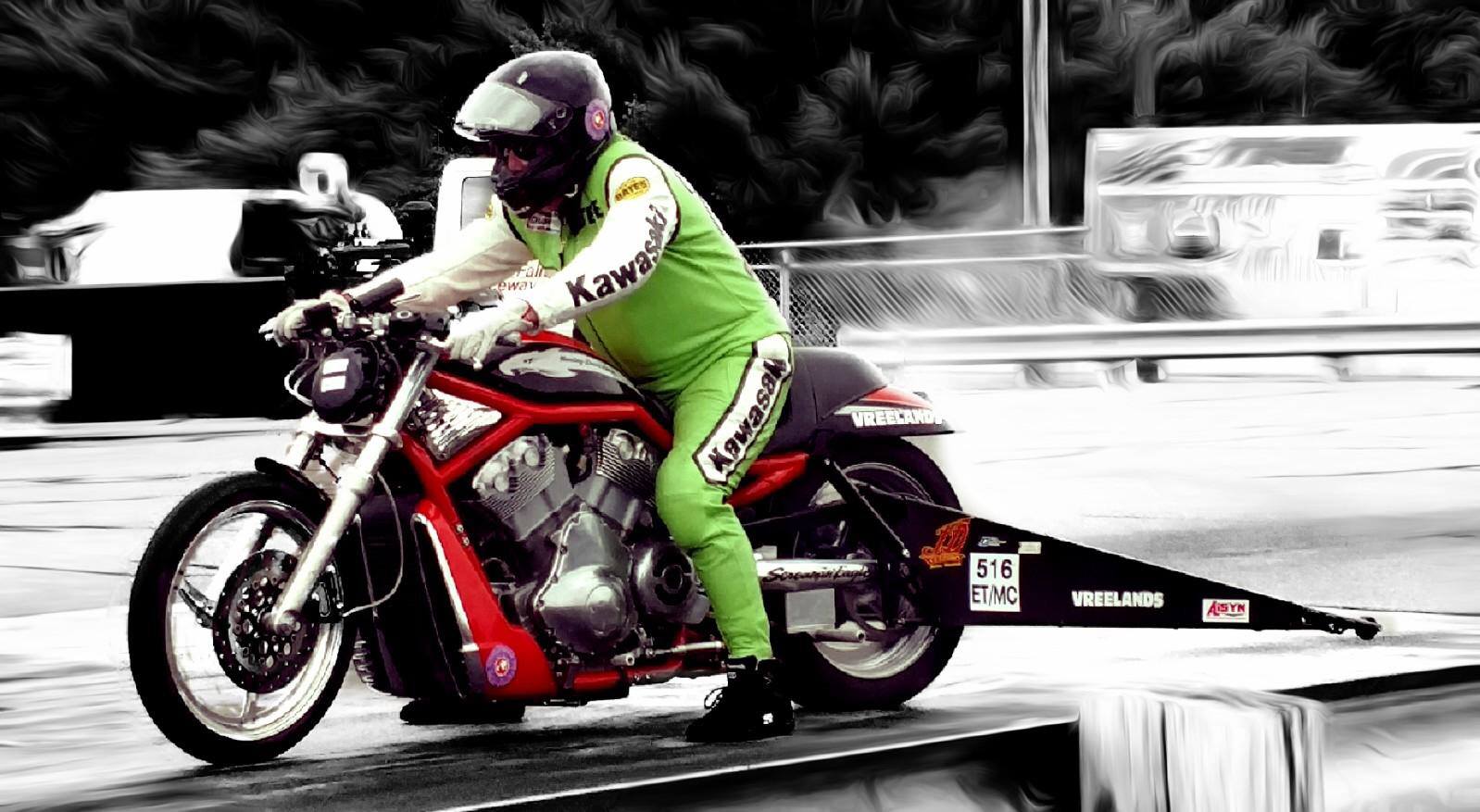 Watson survived and is expected to continue improving. Watson credits amazing first responders, a great support group and Nitro Harley racer Pastor Rich Vreeland for helping him through this difficult time.
Motorcycle racers never like to think about crashing, but the harsh reality is most everyone will go down at some point. Watson wanted to share his chilling tale in hopes other racers may benefit from the information and his battle to get assistance from insurance.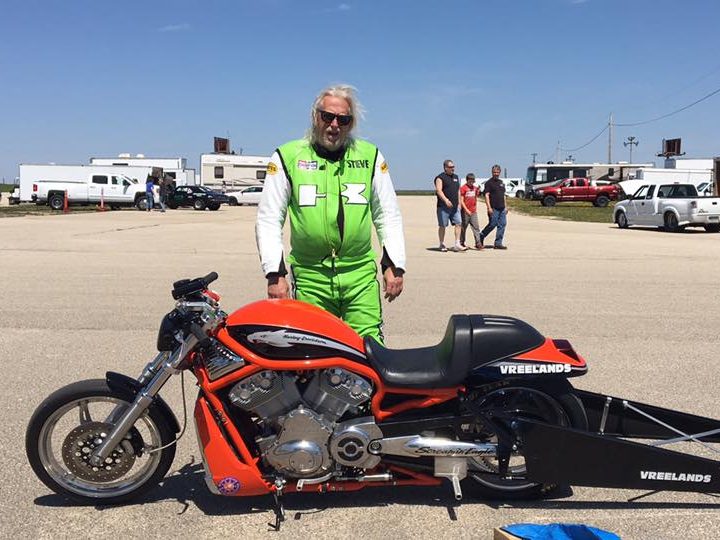 "I was riding in an ET bike event attempting to qualify as a NHRA Division 3 rider to go to Indy. I was riding a Harley Davidson V-Rod Destroyer built by Vreeland Harley-Davidson of Pennsylvania, and for the first time, testing mods by KPM of Davenport, which included nitrous, a delay box and auto shift. After several passes of test and tune without issue, actual runoffs began. The run itself was successful with the new mods, and at the return road I began to head back to the pits. My next sensation was floating in total darkness, in silence, without pain, in absolute peace.
I awoke to sunlight and a group of faces above me. An EMT was questioning me but I was unable to move or respond. I was in a head and neck restraint with an oxygen mask over my mouth. It was later relayed to me that as I was returning to the pits, I had crashed on the bike and gone over the bars, as the bike continued to endo.
The first to reach me was fellow rider Greg Darm, who found me face down on the ground. Greg removed my helmet and determined I had no pulse, heartbeat, or respiration. Greg immediately began CPR. Shortly thereafter, Byron Fire Department and EMT's arrived, checked me, and determined I was deceased, administering oxygen and defib with an AED. Thanks to Nicole Marie of the Byron FD for reviving me.
That brings us up to the point of regaining consciousness. I was transported to Mercy Hospital ER for an exam. The determination was eight broken ribs and a heart attack. Emergency surgery followed with angioplasty but was unsuccessful with excessive blockages, so I was placed in cardiac ICU to stabilize.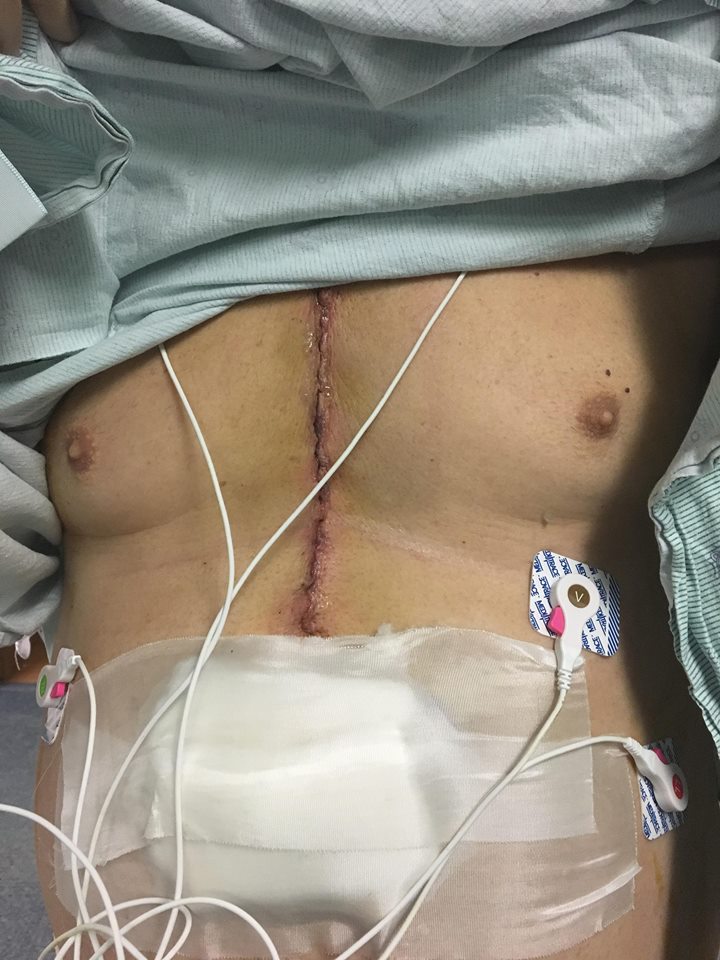 Eleven days later, I had a successful triple bypass heart surgery to repair blockages. Seven weeks later, I was released from the hospital, alive, but with medical bills over $750k.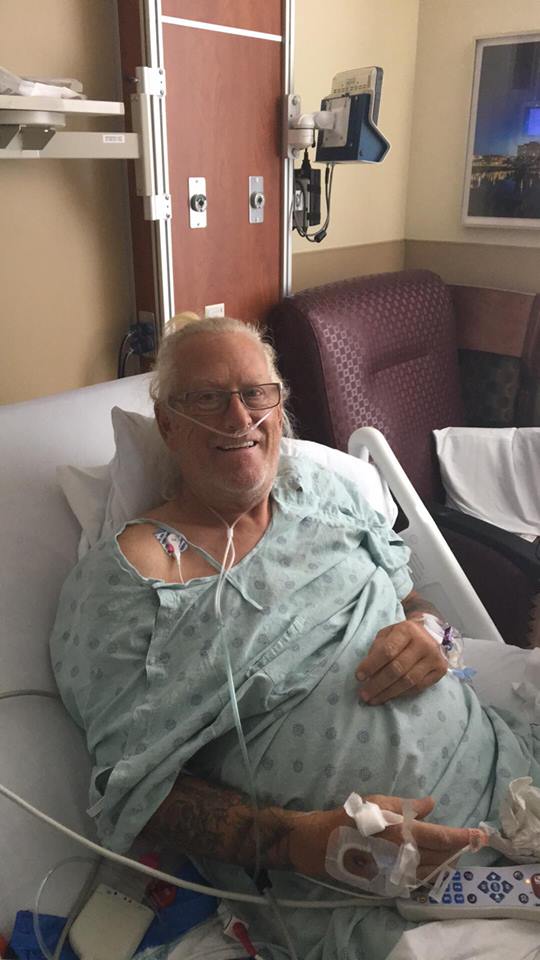 The majority of the bills would be covered by my employer health care plan but I had no income and a huge balance remaining.
I was alerted to the NHRA participants insurance plan administered by Safehold Special Risk, on behalf of the NHRA. The plan provides medical coverage if your own insurance is exhausted, and also provides a $400 weekly disability payment. On December 7, 2018, 90 days after the incident, I received a decline of any benefits from Safehold, claiming the heart attack caused the crash and the eight broken ribs were due to CPR.
I contacted NHRA Divisions 3 and 5, my doctor, and the EMT's for assistance. My doctors stated it was impossible to determine which occurred first, the crash or the heart attack, and the same regarding the broken ribs. NHRA attempted to assist by helping me appeal. As of this date, no benefit has been provided. This insurance premium is paid by participants and is included in their racing fees at the track and also through NHRA dues.
The Drag Racing Association of Women (DRAW) however did reach out to me and gifted me a benefit to allow me to eat during this time. A huge thank you to the DRAW organization. Many racers in the NHRA and the AMRA have been emotionally supportive during this period. Rich Vreeland of Vreeland's Harley Davidson is a Pastor and Minister to all persons on and off the drag strip, and has lent me a set of leathers, as mine were cut off. Tom Klemme of KPM recovered the bike to his shop and is completing repairs for next season.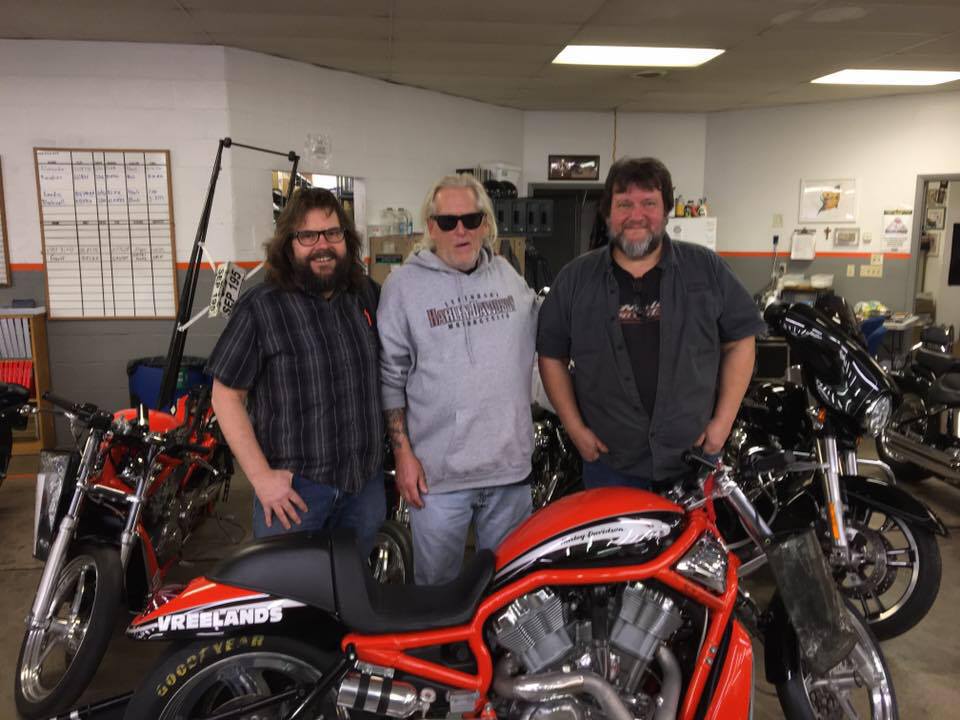 To all the medical professionals, including racer Greg Darm and EMT Nicole Marie, who brought me back from death at the track, a huge thank you to you all. Although this incident has disappointed me, and Safehold not providing any relief based on their non-medical determination, everyone else involved are heroes in my survival and ability to return to drag bike racing in 2019.
I spoke to Mr. Vreeland about what happened at the track, prior to being revived. I was in darkness, floating, without fear or pain. No tunnel of light or my life passing before me. Being a Christian, the belief system I have was that I was in purgatory prior to being revived."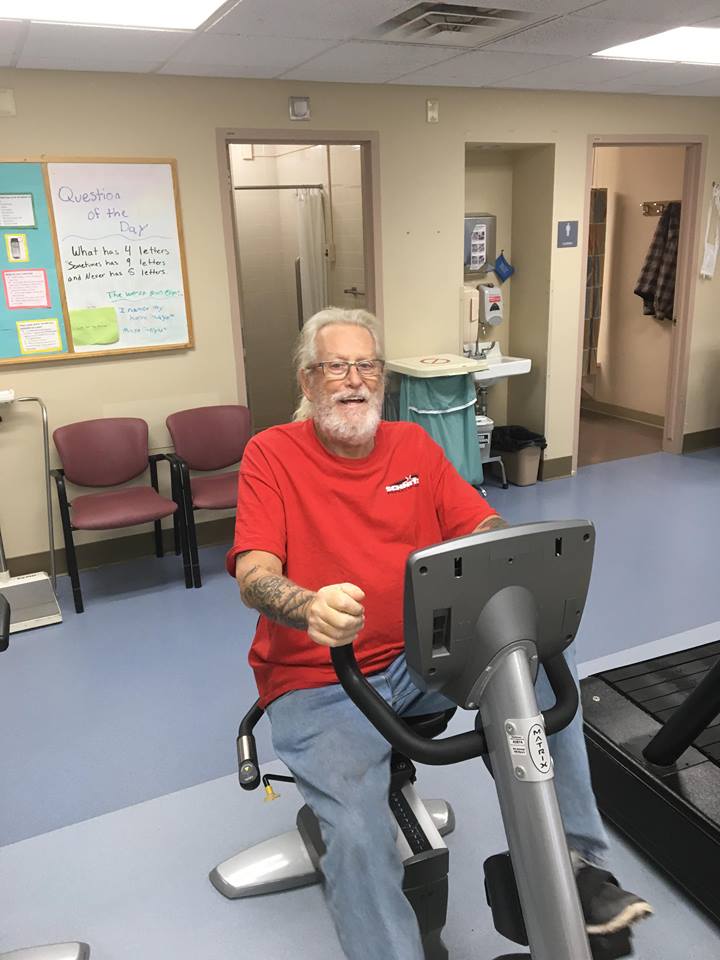 Cycledrag.com would like to thank all of those who helped save Watson's life and continue to help him through this difficult time. Please join us in lifting up our fellow racer! Here is wishing Watson a speedy recovery. Please keep him in your thoughts and prayers. We are looking forward to seeing Watson back at the track! Heal up!