A challenging year got a whole lot better for Matt Smith in Pro Stock Motorcycle, as the defending world champion won for the second straight year at The Big Go, clinching the victory when Hector Arana Jr. went red. Smith put together a run of 6.864 at 198.20 on his Denso Auto Parts Suzuki, handing the veteran his first win this season and the 37th in his career. His raceday included victories against John Hall, rookie Chase Van Sant and points leader Gaige Herrera before his triumph in the final round, as Smith won the U.S. Nationals for the third time in his career.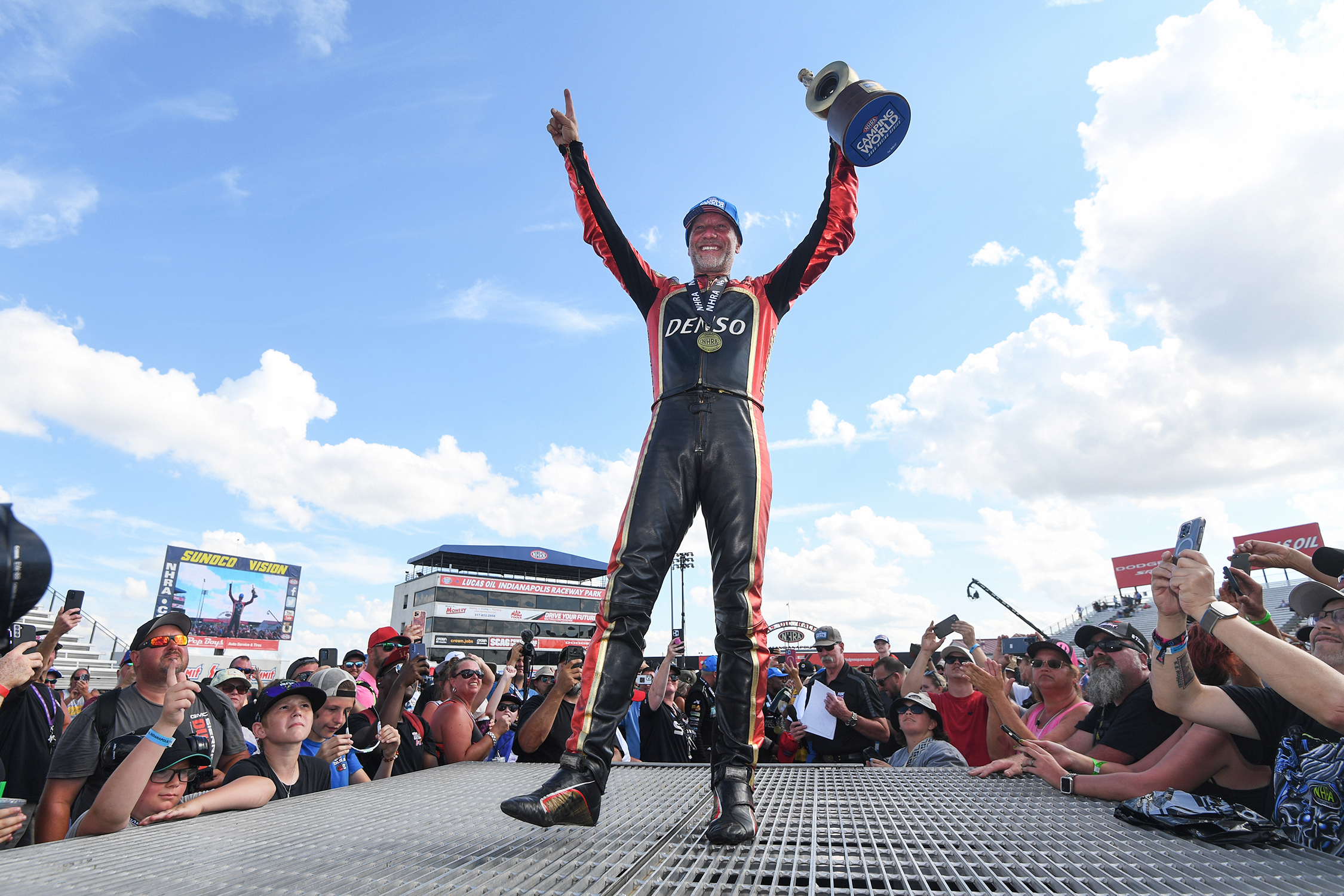 It's been a challenging year for Smith, but he'll now enter the Countdown to the Championship second in points and with plenty of momentum as he looks for a record seventh Pro Stock Motorcycle championship and fourth in a row.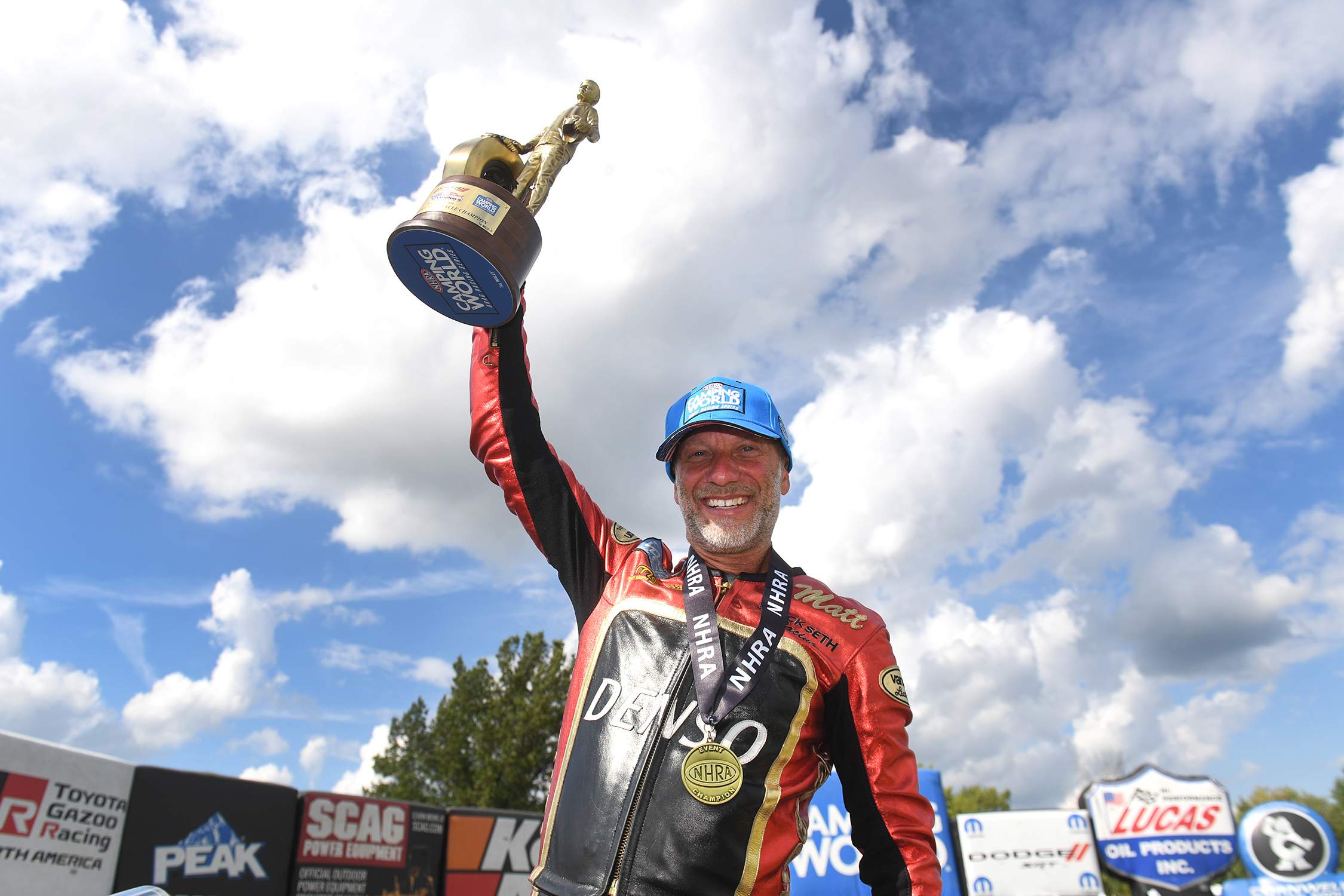 "I'm not surprised at all," Smith said. "I've got good power. This is our second year with the Suzuki program and we've got great power. The problem is that I can't figure out how to make the clutch work. I need the parts to test because we're not getting our 60-foot times where we need them. I think a 1.09 was my best and that's not good enough. I've always said you need to be good at the last six races to win a championship so now it's time to turn it up."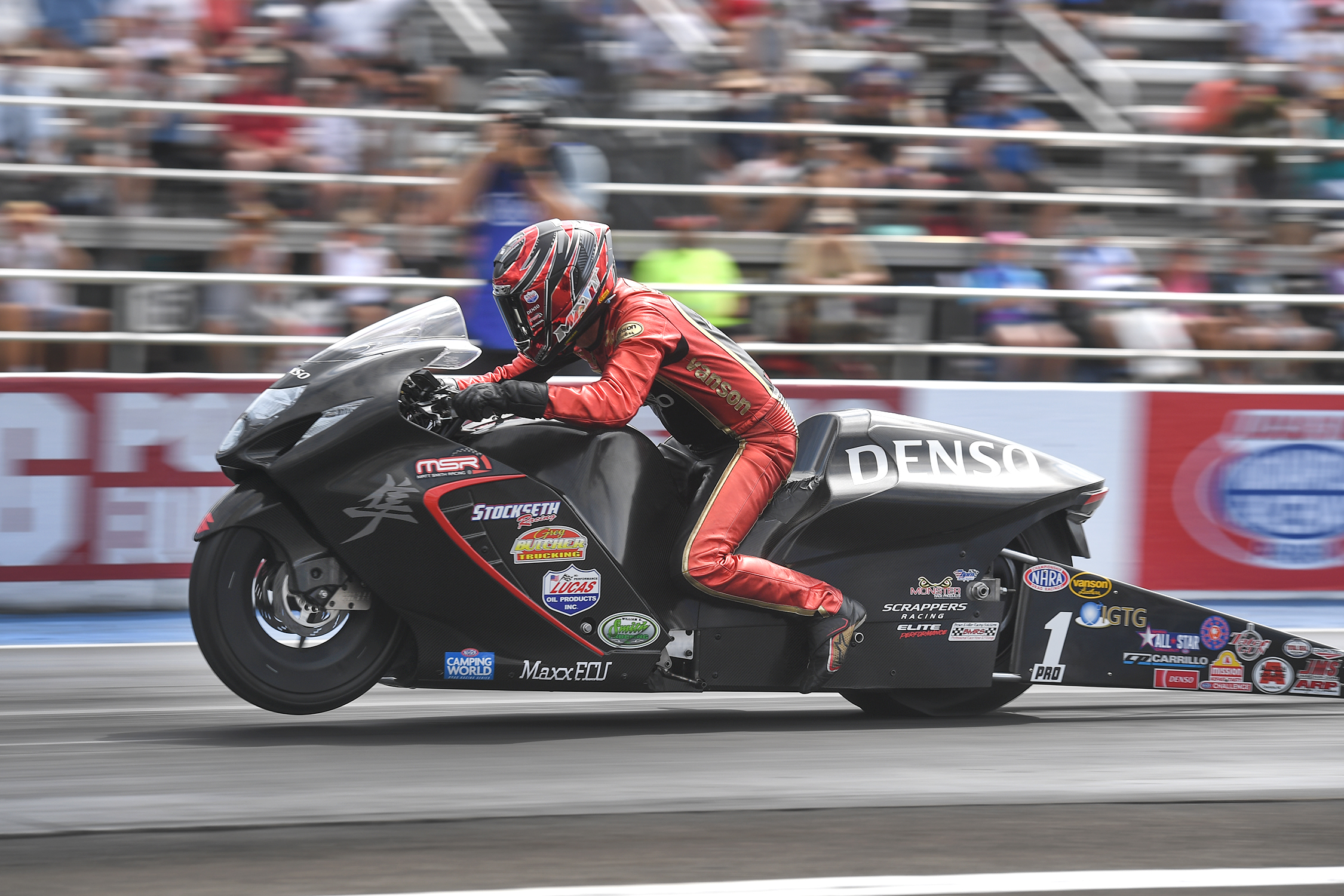 Arana Jr. knocked off Chris Bostick, Kelly Clontz and Angie Smith to reach the finals for the second time in 2023 and 32nd time overall. Herrera will open the playoffs as the points leader.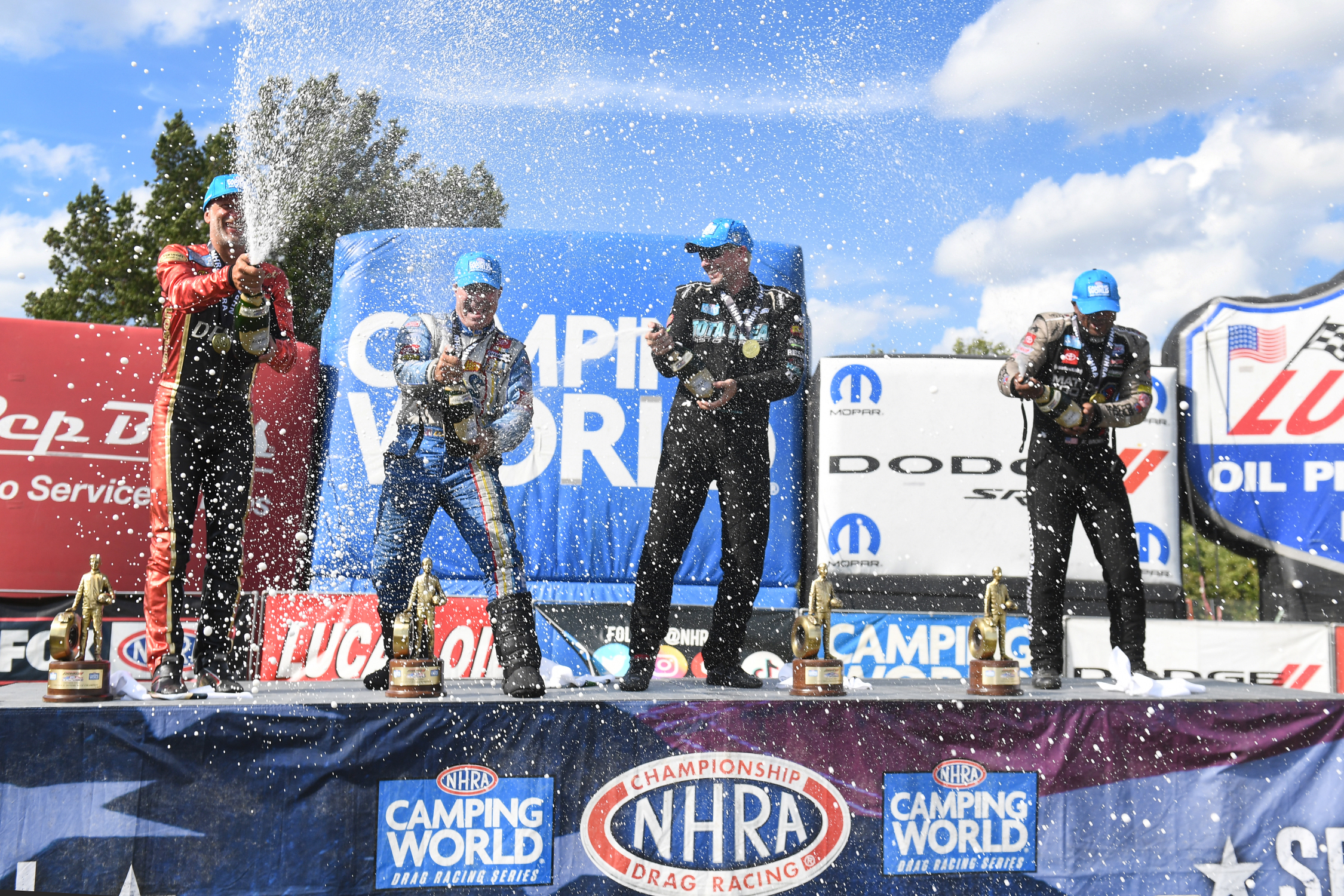 The NHRA Camping World Drag Racing Series opens its Countdown to the Championship playoffs with the 38th annual Pep Boys NHRA Nationals on Sept. 14-17 at Maple Grove Raceway in Reading, Penn.
ROUND ONE — Ron Tornow, 7.005, 193.02 def. Jianna Evaristo, Suzuki, 7.121, 167.05; Angie Smith, 6.913, 196.47 def. Marc Ingwersen, 6.931, 195.99; Kelly Clontz, Suzuki, 7.453, 172.72 def. Steve Johnson, Suzuki, 9.039, 97.53; Chase Van Sant, Suzuki, 6.857, 197.33 def. Ryan Oehler, 7.044, 193.21; Matt Smith, Suzuki, 6.888, 198.44 def. John Hall, 7.217, 192.66; Hector Arana Jr, 6.882, 200.29 def. Chris Bostick, 6.962, 190.14; Eddie Krawiec, Suzuki, 6.870, 198.50 def. Bud Yoder II, Buell, 7.028, 191.95; Gaige Herrera, Suzuki, 6.793, 198.58 def. Cory Reed, Suzuki, 7.091, 189.79;
QUARTERFINALS — Arana Jr, 6.828, 199.79 def. Clontz, 6.956, 194.58; A. Smith, 6.932, 196.62 def. Krawiec, 7.059, 198.47; M. Smith, 6.866, 198.20 def. Van Sant, 6.894, 196.04; Herrera, 6.768, 199.29 def. Tornow, 6.991, 193.46;
SEMIFINALS — Arana Jr, 6.896, 200.14 def. A. Smith, 6.925, 196.22; M. Smith, 6.876, 198.35 def. Herrera, 6.920, 197.97;
FINAL — M. Smith, 6.864, 198.20 def. Arana Jr, Foul – Red Light.
INDIANAPOLIS — Point standings (top 10) following the 69th annual Dodge Power Brokers NHRA U.S. Nationals at Lucas Oil Indianapolis Raceway Park, the 15th of 21 events in the NHRA Camping World Drag Racing Series –
1. Gaige Herrera, 1,055; 2. Matt Smith, 729; 3. Hector Arana Jr, 717; 4. Eddie Krawiec, 657; 5. Angie Smith, 617; 6. Steve Johnson, 535; 7. Chase Van Sant, 503; 8. Marc Ingwersen, 393; 9. Jianna Evaristo, 391; 10. Kelly Clontz, 373.
There are more videos on the Cycledrag Youtube channel (please subscribe here) and the Cycledrag Facebook page (Please like here) and more will be coming soon. Check back daily.