Defending Pro Stock Motorcycle champ Matt Smith made an impressive statement at Auto Club Raceway at Pomona, vaulting to the No. 1 spot at the Auto Club NHRA Finals.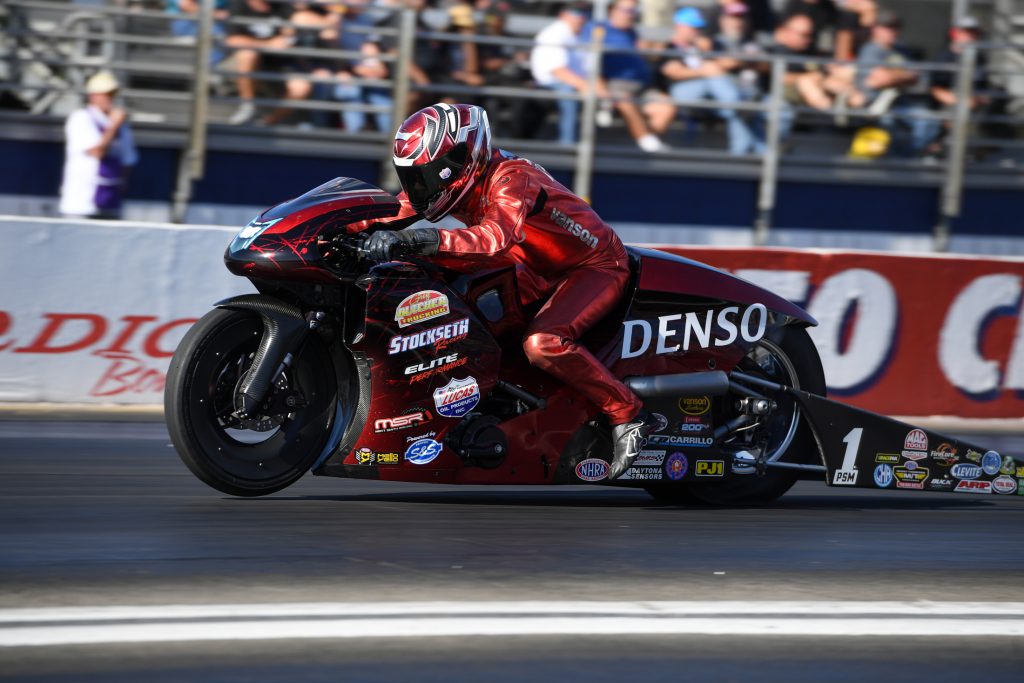 Smith earned his third straight No. 1 qualifier on his Denso Auto Parts/Stockseth/MSR EBR thanks to his 6.815 at 197.33 from Friday. It's his seventh top spot this year and 38th in his career, and he'll head into eliminations 106 points behind leader Andrew Hines knowing he'll need something incredible to happen to defend his championship.
"I feel good about tomorrow," Smith said. "We were basically low of every round but one and we've been good all weekend long. I'm just going out there to run my race and try to turn on a win light each round. If I get lucky enough and turn four of them on, and Andrew loses in the first round then we become the champion. I'm really just going to go do my job and see what happens."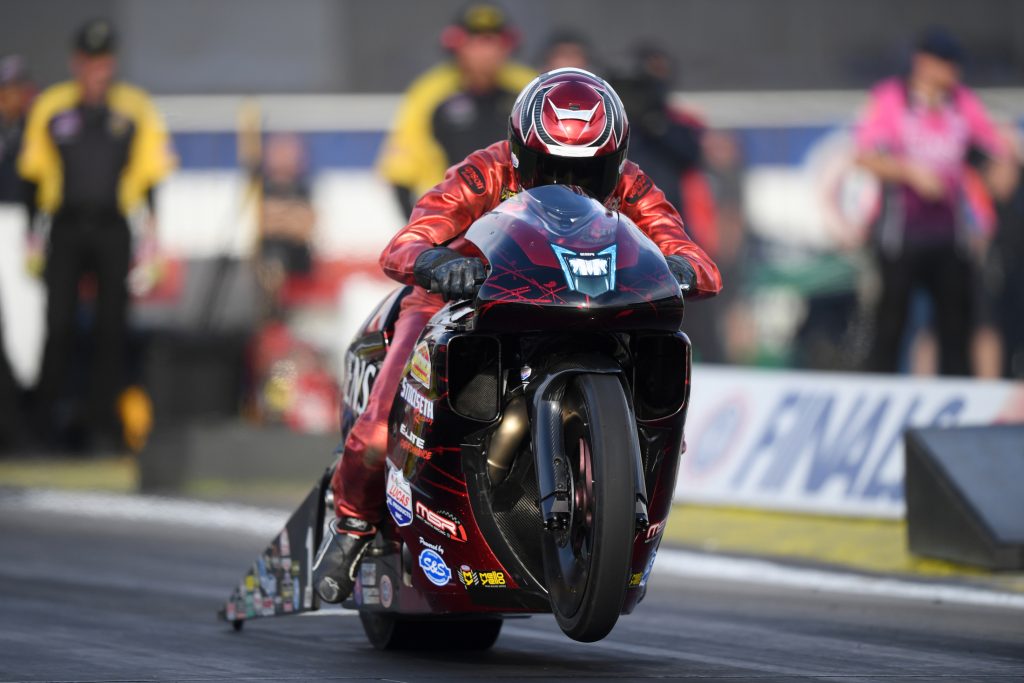 Smith is offering bonus money to rookie Jianna Salinas if she can knock out Hines in round No. 1. If Hines advances he'll secure a sixth title.
Karen Stoffer qualified second with a 6.834 at 195.00, and Jerry Savoie, who trails Hines by 116 points, will start from third after going 6.837 at 193.35. Hines can clinch his sixth world championship by simply winning in the first round tomorrow. He'll meet Jianna Salinas to open eliminations after qualifying fourth with a 6.845 at 196.22.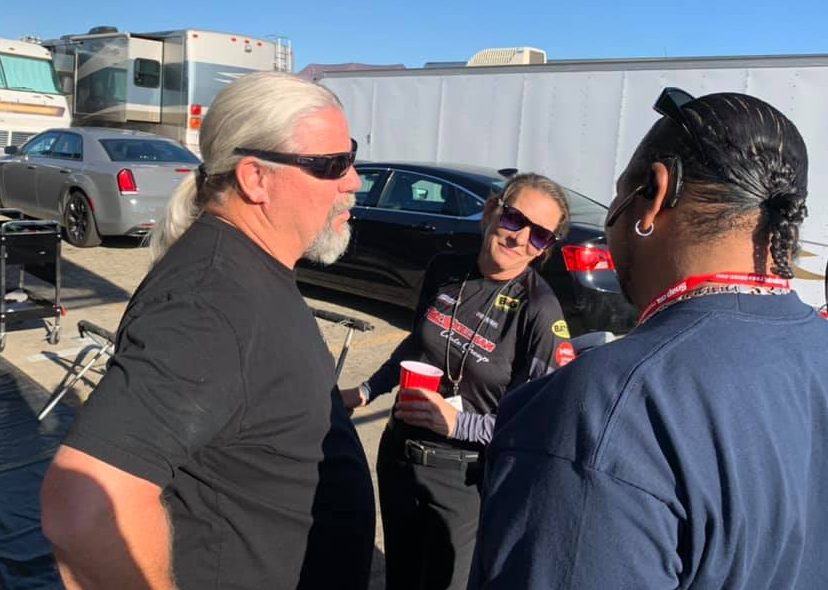 Eliminations at the Auto Club NHRA Finals begin at 11:00 a.m. PT on Sunday.
Pro Stock Motorcycle Final Qualifying– 1. Matt Smith, EBR, 6.815, 197.33 vs. 16. Katie Sullivan, Suzuki, 7.022, 191.13; 2. Karen Stoffer, Suzuki, 6.834, 195.00 vs. 15. Kelly Clontz, Suzuki, 7.005, 189.92; 3. Jerry Savoie, Suzuki, 6.837, 193.35 vs. 14. Angie Smith, EBR, 6.978, 194.60; 4. Andrew Hines, Harley-Davidson, 6.845, 196.22 vs. 13. Jianna Salinas, Suzuki, 6.972, 186.74; 5. Steve Johnson, Suzuki, 6.850, 194.86 vs. 12. Freddie Camarena, Suzuki, 6.965, 194.24; 6. Hector Arana Jr, EBR, 6.867, 196.36 vs. 11. Hector Arana, EBR, 6.913, 196.47; 7. Eddie Krawiec, Harley-Davidson, 6.871, 196.27 vs. 10. Angelle Sampey, Harley-Davidson, 6.882, 194.02; 8. Scotty Pollacheck, EBR, 6.873, 196.39 vs. 9. Ryan Oehler, EBR, 6.879, 196.96.
Did Not Qualify: 17. Michael Ray, 7.023, 191.02; 18. Andie Rawlings, 9.463, 93.70.
There are more videos on the Cycledrag Youtube channel (please subscribe here) and the Cycledrag.com Facebook page (Please like here) and more will be coming soon. Check back daily.