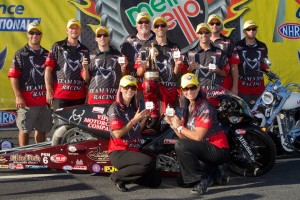 Colbert Seagraves of Viper Motorcycles has one of the most remarkable resumes in all of motorsports.
In 2013, Seagraves along with his Viper Motorcycles-backed Matt Smith Racing Team added another impressive career highlight by capturing a NHRA Pro Stock Motorcycle Championship.
"It was a dream season," Seagraves said. "I'm extremely proud of what we accomplished."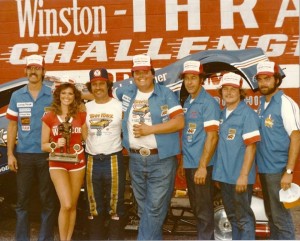 Seagraves has been married to racing his entire life. His father, Hall of Famer William Ralph Seagraves guided Winston into its sponsorship with NASCAR, NHRA and IHRA back in the early 1970s.
It didn't take long before young Colbert got involved. He served as a crewman for NASCAR's Junior Johnson and worked on the NHRA Blue Max and Budweiser Funny Car teams. Colbert was a team manager for Jimmy Spencer and Darrell Waltrip, and he helped the All Harley Drag Racing Association (AHDRA) become one of the most popular dragbike leagues in the history of the sport.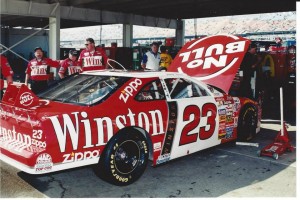 When Seagraves went to work for Viper he recognized a boundless opportunity to continue to build the brand with Matt Smith Racing.
"We are extremely pleased with our relationship with Matt. He did an outstanding job managing the team and tuning three, sometimes four bikes. He put us in the winner's circle," Seagraves said. "Anytime you can win a NHRA race it's extremely gratifying because they are so hard to win."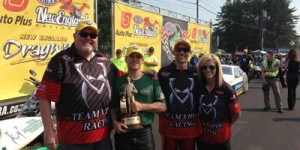 The team comprised of Matt Smith, Angie Smith, John Hall and Scotty Pollacheck went to 11 finals and won six of them. Matt Smith was the top qualifier at four events.
"Winning a race, much less a championship in the NHRA is an extremely tough task," Seagraves said. "I am so proud of the team."
Seagraves most memorable moment of the season occurred in early September at the NHRA's most illustrious and coveted race, the U.S. Nationals from Indianapolis, Ind.
"We put both bikes in the final and we knew we were coming out a winner. What's better than that? I've been in the winner's circle at the U.S. Nationals and the Daytona 500 before, but having both of our bikes in the winner's circle for photos was a huge accomplishment for Viper," Seagraves said.
What Seagraves admires most about his team is the selflessness and the camaraderie of the squad.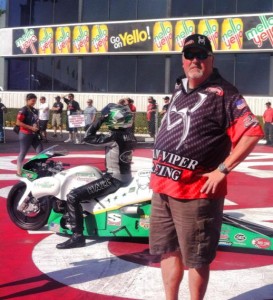 "Matt lost the U.S. Nationals to John Hall and Matt tuned John's bike. That should tell you something about Matt Smith and how he runs the team. There are no shenanigans going on. They race on the track, and whoever rides better wins. When they get down to the finish line they are friends again," Seagraves said. "We have a great group of racers and crew members. It's a family atmosphere. Everybody is rooting for everybody else."
Based on the team's tremendous success in 2012, Seagraves knew, despite the competitive and unforgiving nature of the Pro Stock Motorcycle class, winning a championship was a very real possibility in 2013.
"We were the only team to beat the Harleys last year and when NHRA put out the new rules we knew we would be able to win some races," Seagraves said.
An unexpected benefit for the team was gaining Scotty Pollacheck when he decided to join the Viper troop during NHRA's championship Countdown.
"He's very accomplished and polished. He wanted to seize the opportunity and buy a bike from Matt," Seagraves said. "Angie graciously stepped off her bike and offered to wrench for him since she was not in the NHRA Countdown."
Seagraves was again impressed with his team's consideration.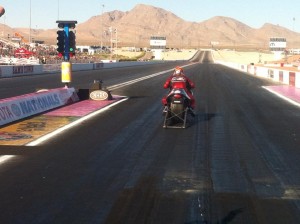 Seagraves is now busy working on the new 2014 Viper Pro Stock Motorcycle and is hoping to have all four riders back.
"We want to build on this championship season. We are moving forward with a new chassis and new Viper bodywork that we hope to be testing by January and have on the track in Gainesville," Seagraves said. "We have an agreement with Matt Smith Racing for 2014 and we are looking for additional sponsorship. We would like to continue to fielding four bikes."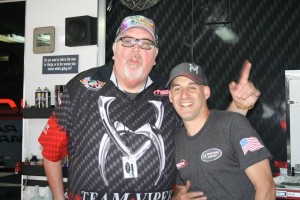 And for off-the-track pleasure, Seagraves encouraged all motorcyclists to check out Viper Motorcycles for a high-quality machine that utilizes exceedingly pleasing styling and race-proven technology.
"If you are looking for something that is unique and when you pull up to bike night there isn't ten of them sitting there, look into Viper. You will be very pleased with the styling and quality," Seagraves said.
Viper has two new models coming out in 2014 and one of the bikes is the inspiration for the new Pro Stock Motorcycles. Stay tuned to the Viper website for more.