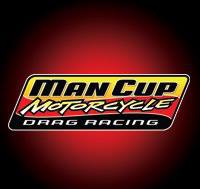 After more than eighteen months of discussion, ManCup management has decided to change Pro Comp, a mixture of Funny Bikes and nitrous machines,  back to the traditional Pro Mod class, a category which does not allow turbo-charged entries.  It was also decided auto-shift will be allowed.
"We don't take changes to any of our classes lightly, thus the lengthy period of discussion, observation, consideration and then more discussion" noted ManCup founding member Dave Schnitz. "Continued success of this, or any other ManCup class for that matter, is participation. We feel these changes are the right move in the hope of increasing participation. Sadly, there has only been a single turbo entry over the last two plus seasons, and we have had to make a tough decision affecting him. With the 2014 addition of Pro Open, any Pro Comp competitors adversely affected by the rule changes will still have a Pro class to compete in at ManCup events"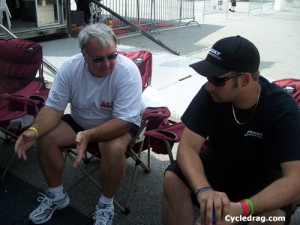 Schnitz says one aspect of the class which needs no adjustment is the mandated bike and rider weights.
"We feel we have those right" stated Schnitz. The sheer diversity of number one qualifiers, event winners and national champions in the class confirms it. But, racers need to know that we are always monitoring the class to keep parity amongst the different combinations as best we can"
For more information visit –  www.mancup.info.