Man Cup Motorcycle drag racing has announced that race No. 3 of the 2019 season, the Rob Bush Motorsports 190 Hookup Nationals, Sept. 27-29 from Darlington Dragway has been moved to an eighth-mile race.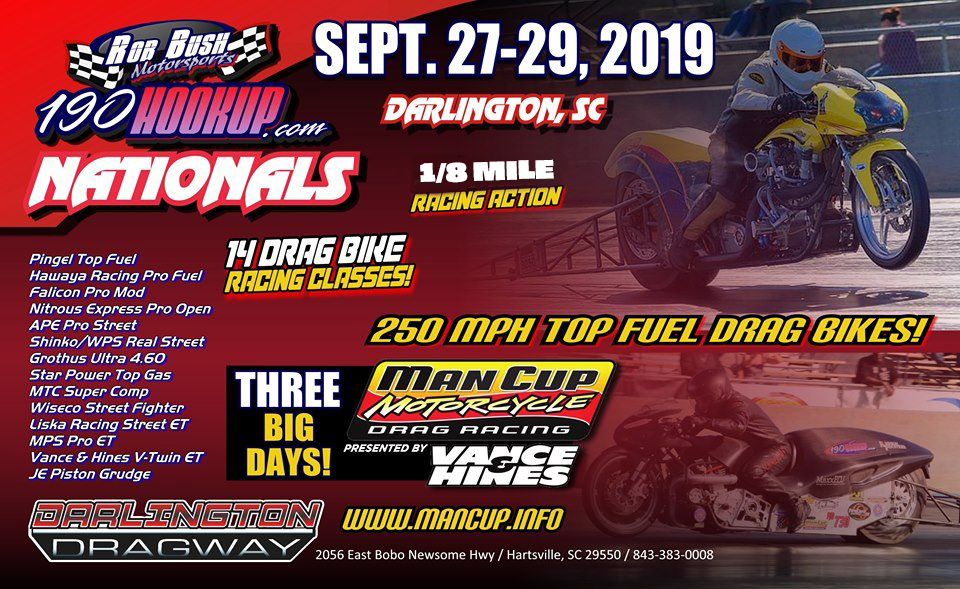 "Initially we planned only to run Falicon Pro Mod and Grothus Dragbike Ultra 4.60 across the 1/8 mile but a recent Pingel Top Fuel test session at Darlington Dragway raised concerns about the ability to stop these 250mph land missiles safely. I was contacted by perennial Pingel Top Fuel champion Larry McBride about these concerns and it became a very simple fix to me. I conferred with Darlington Track Manager Rhett Gardner as well as event sponsor Rob Bush. Both parties agreed, we always have to put rider safety above all else. Thus, the decision to run all categories across the eighth mile at Darlington was made, "explained Man Cup Principal Jay Regan."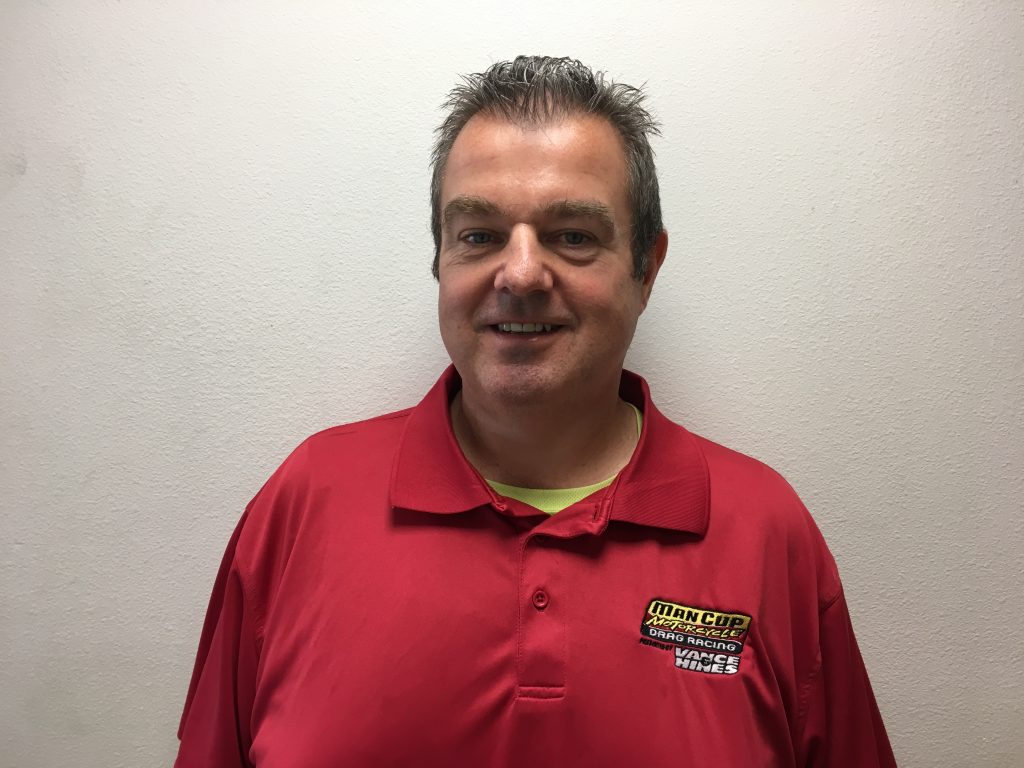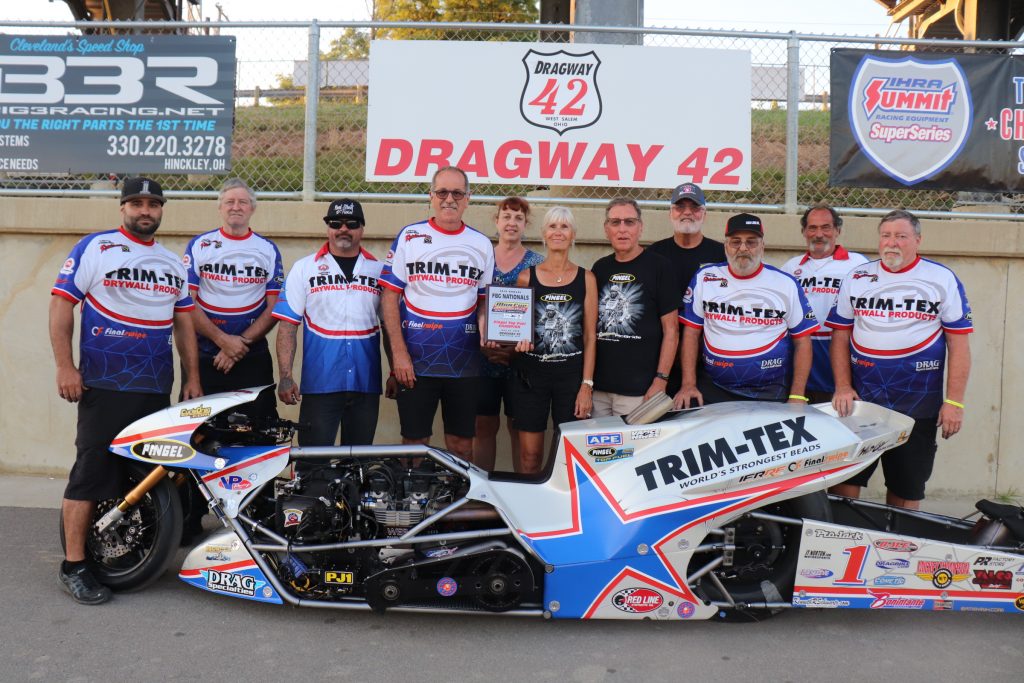 At Man Cup, we have always prided ourselves on being willing to adapt to whatever challenges come our way and I believe this decision, albeit late, continues that mantra. We do realize that this late change may impact a very small portion of our Sportsman index class racers having to scramble a bit to make adjustments, but in the immortal words of Man Cup stalwart Paul Gast, "just turn it up a bit or turn it on a bit sooner" to hit those indexes! Paul has even offered his services on-site at Darlington for any racer in need of more performance, and, free of charge! "The 190hookup.com Nationals at Darlington Dragway is going to be a very exciting ManCup event, you can count on that!"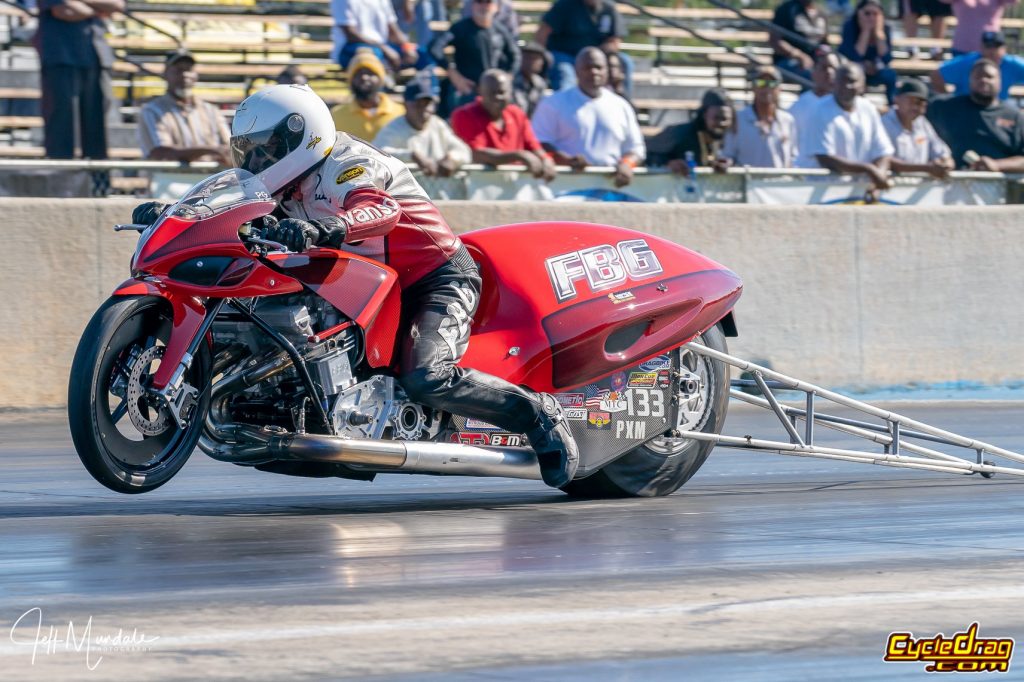 The mid-season 190hookup.com Nationals runs across the weekend of September 27-29 at the award-winning Darlington Dragway. 1/8-mile records and valuable record points are up for grabs in all Pro categories. Star Racing Top Gas will run on a 5.10 index. MTC Engineering Super Comp will run on a 5.60 index and Wiseco Street Fighter will be on a 6.20 index. All racers and fans are encouraged to visit, and bookmark, the official Man Cup website at ManCup.info for the latest Man Cup news.
There are more videos on the Cycledrag Youtube channel (please subscribe here) and the Cycledrag.com Facebook page (Please like here) and more will be coming soon. Check back daily.