In baseball they say a team's performance in the first game of the year is often an indication of how it will do that season.
If that stick-and-ball lore is also true in the sport of drag racing, dragbike and Pro Mod car racer Mac McAdams is in for an ultra-successful year.
McAdams piloted his immaculate Top Sportsman Suzuki GS to a five-round event win at Maryland International Raceway on Saturday, April 5.   "The Mac Machine" lived up to his reputation of possessing machine-like consistency with impressive reaction times of .039, .035, .027,  and .022 in eliminations.
In a super tight final, McAdams narrowly edged out the always tough Shayne Procotor with a .022 and a 5.57 on a 5.55 to Proctor's .023 and 5.09 on a 5.07.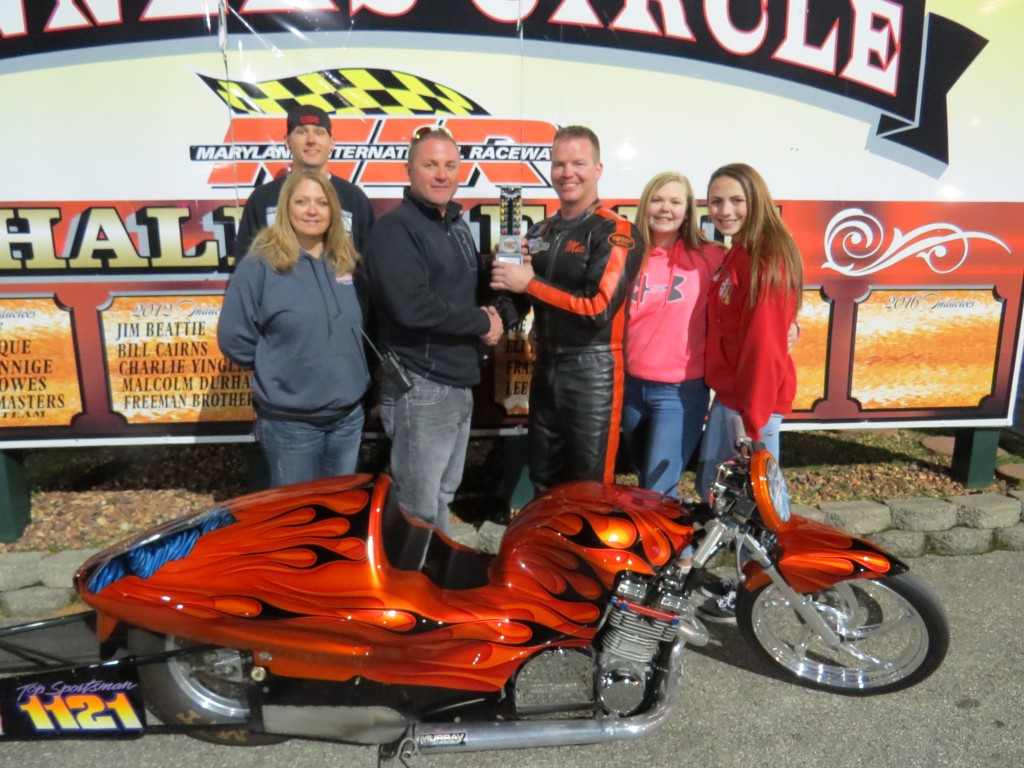 "This is beyond great. To go only expecting to test both bikes and make solid runs and come home with a win is a true shot in the arm," McAdams said. "Starting the season off on such a positive note is what myself and my team needed. It's nice to see all the hard work over the off-season pay off."
McAdams revamped his big-displacement Suzuki engines over the winter.
"My engine man Rick Smith, along with my right hand man Derek Wisooker, worked so hard to get my program right. The 4.60 bike is fresh and dialed in," McAdams said. "We are all pumped for our first race in the new IDBL  series in a few weeks."
As for his 1953, blown Pro Mod Corvette operation, McAdams is equally excited.
"The changes and improvements are endless thanks to Camp Stanley, John Stanley, Leroy Dewdney and Derek Wisooker. The Door Wars race (April 17-19, at Maryland International Raceway) is next up. We are hoping to make solid runs and better our career best!  Quarter-mile racing in a Pro Mod car is going to be awesome," McAdams said.
There is another reason for McAdams to be enthusiastic.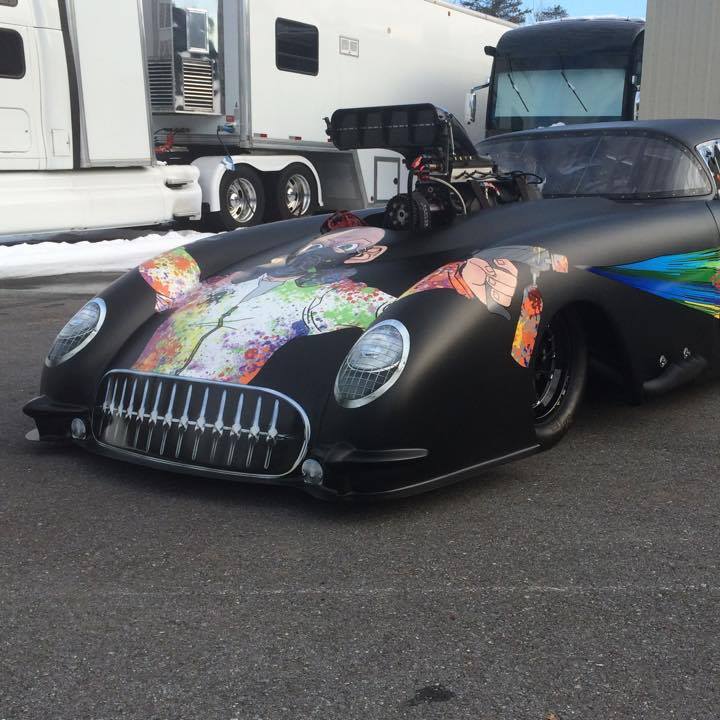 In about six weeks the high-volume collision center owner will soon offer powder coating, hydro dipping and hydro graphic work. So if you think Mac's bike and car look awesome, make sure you get with him to see what he can do to improve the image of your race vehicle.
"We are really excited about this," said McAdams, who recently attended a seminar at Eptex Coatings in El Paso, Tx. with Wisooker after the PDRA race at the Texas Motorplex. "Hydro dipping is a much more inexpensive way to customize your car or bike parts. Our shop will be able to do complete dragbike bodies."
McAdams thanked his family for being so supportive with his race programs.
McAdams thanked his wife Lisa, daughter Paige, Steve Wood, Micah Mcclintic, Rick Smith, Camp Stanley, John Stanley, Leroy Dewdney, Derek Wisooker and Will Rush. He also thanked all of his employees at his three Classic Collision shops.