During last year's installment of the biggest drag racing event in the world, Arana piloted his Lucas Oil Racing TV Buell to the final round, but he came up just short of capturing his second "Wally" trophy in Indy. Although he won the prestigious Indy title in his rookie season of 2011, last year's foul start by the New York resident ended the final round before it even started.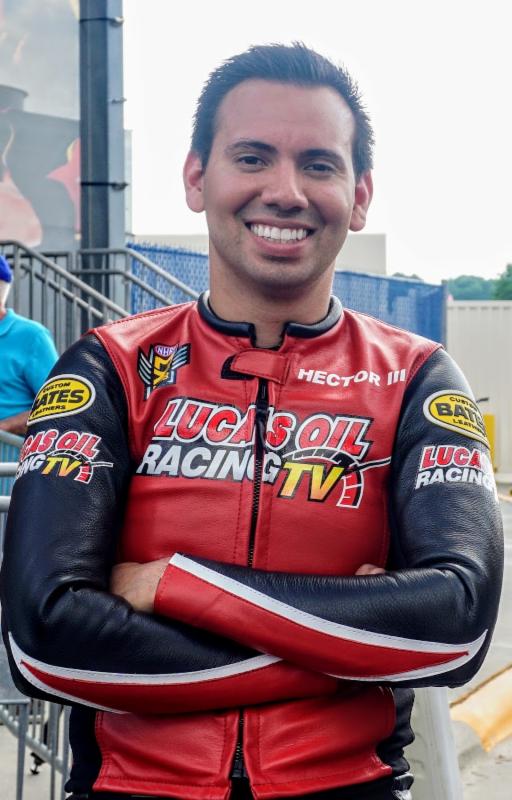 "I went red," Arana said. "Nothing else to say about it, but you know, it happens. It's unfortunate it came in the final round of the sport's biggest race, but it did. All you can do is not dwell on it and move on. It's a part of racing Pro Stock Motorcycles. The bikes react so quickly at the hit of the throttle so we're always close to the edge."
Although he's a native of Miami, Arana spent almost half of his life growing up in Indiana and has a business degree from Purdue University. He only recently moved to New York after marrying Nicole Nobile, sister of Pro Stock ace Vincent Nobile.
"It's Indy. It's the 'Big Go.' It's the biggest race of the year so we're very excited to see what happens this year," Arana said. "I'll have my whole family out there cheering me on. I can't wait to get going."
Still sidelined as he recovers from shoulder surgery, Hector's father, teammate, and team owner Hector Arana Sr. will be in attendance in Indy to help his son's effort of getting a second U.S. Nationals trophy.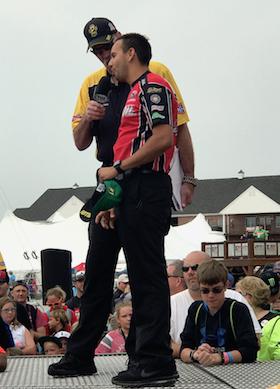 Arana Jr. qualified in the No. 1 position at the previous event in Brainerd, Minn., but was unexpectedly defeated in the quarterfinals of eliminations. Despite the loss, Arana is encouraged by finding the source of his motorcycle's lack of power.
"After Brainerd, we got the bike back to the shop and found out the motor on our bike was hurt," Arana said. "You never like to hurt a motor but it's promising to find a reason why you slowed down. We were able to fix it and we'll have two good motors for Indy."
Pro Stock Motorcycle drivers can make five qualifying runs, beginning at 7:15 p.m., Friday. There will be two more sessions at 2:30 and 6:15 p.m., Saturday, and another two at 11:30 a.m. and 3:15 p.m., Sunday. Eliminations are slated to start at noon, Monday.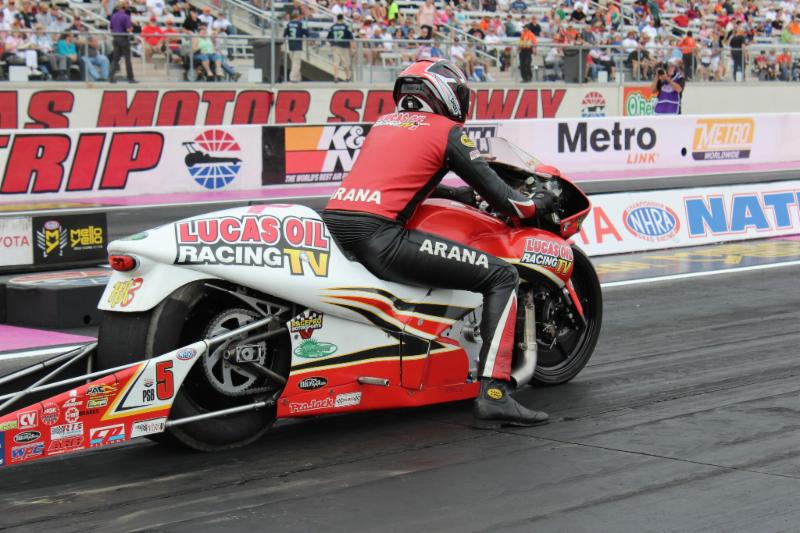 FOX Sports 1 will air live qualifying from 12-2 p.m. and 5-7 p.m., Sunday, and the first round of eliminations live from 11 a.m.-1 p.m., Monday. The main FOX Network takes over from there, airing the remainder of eliminations live from 1-4 p.m., Monday. (All times are local and subject to change.)