What better place than Allbike to honour one of the true greats of our sport in John Kreis and his amazing 1971 Kawasaki H2 750 2 stroke, 'Clockwork Orange'. Purchased in 1971, John started racing over 50 years ago and still competed yesterday in the Nostalgia bracket at Allbike, and as you can see, at 71 years old he still manages to get the front wheel up, and the distinct sound of that H2 engine that he tunes himself can be heard from anywhere in the venue.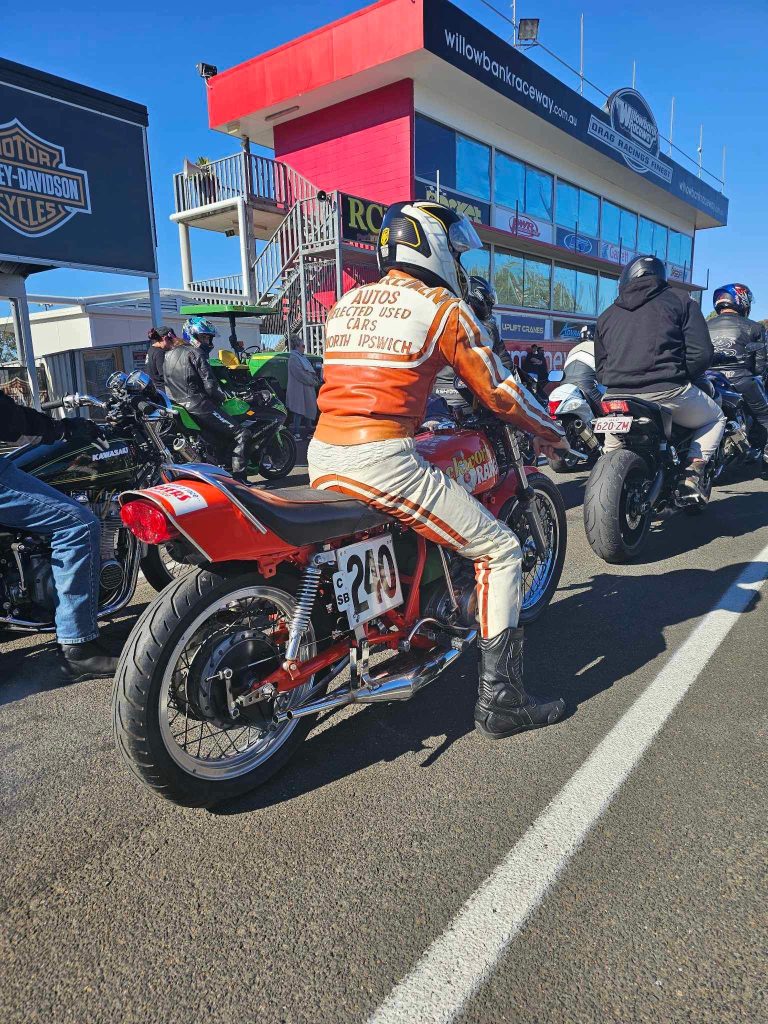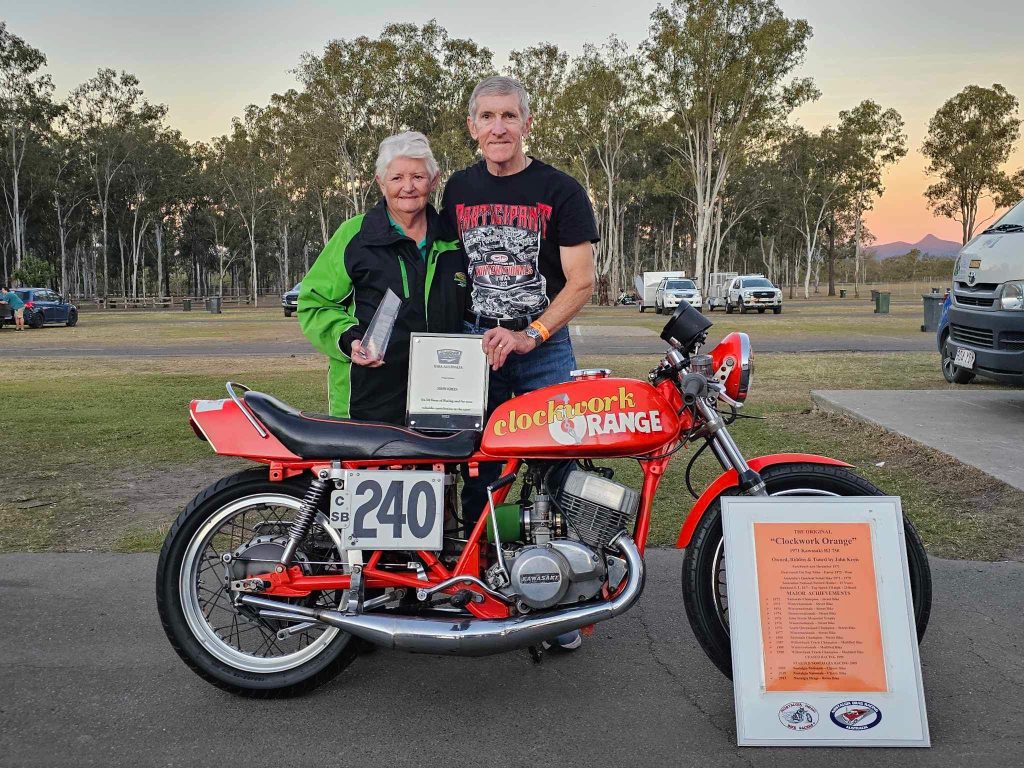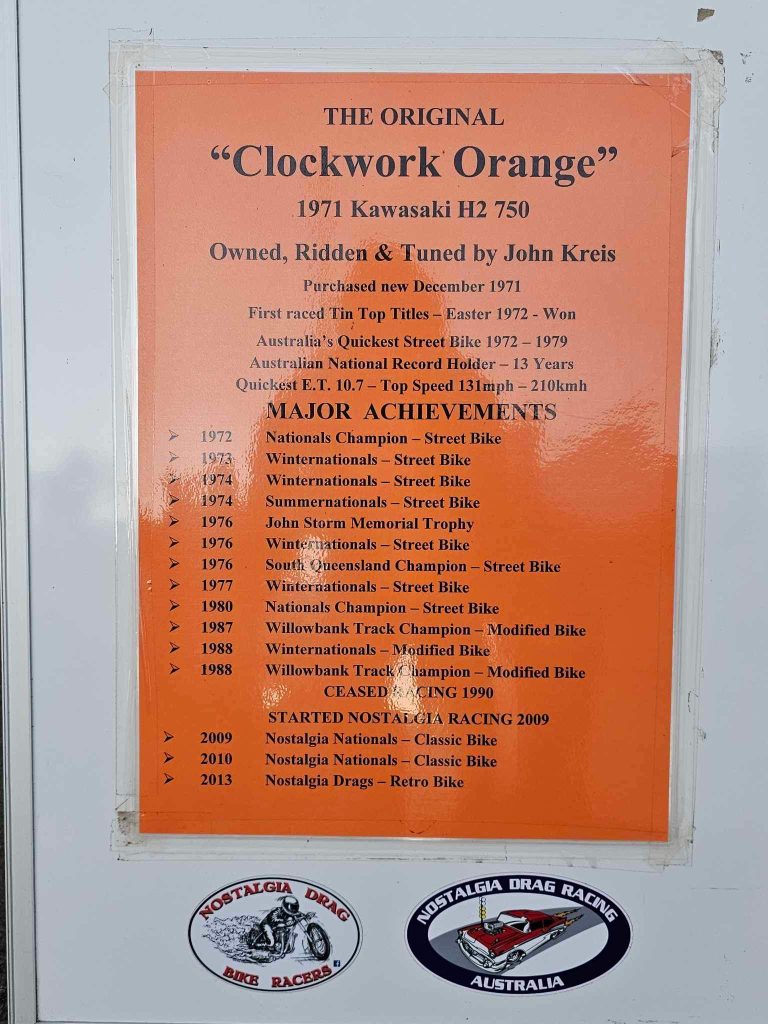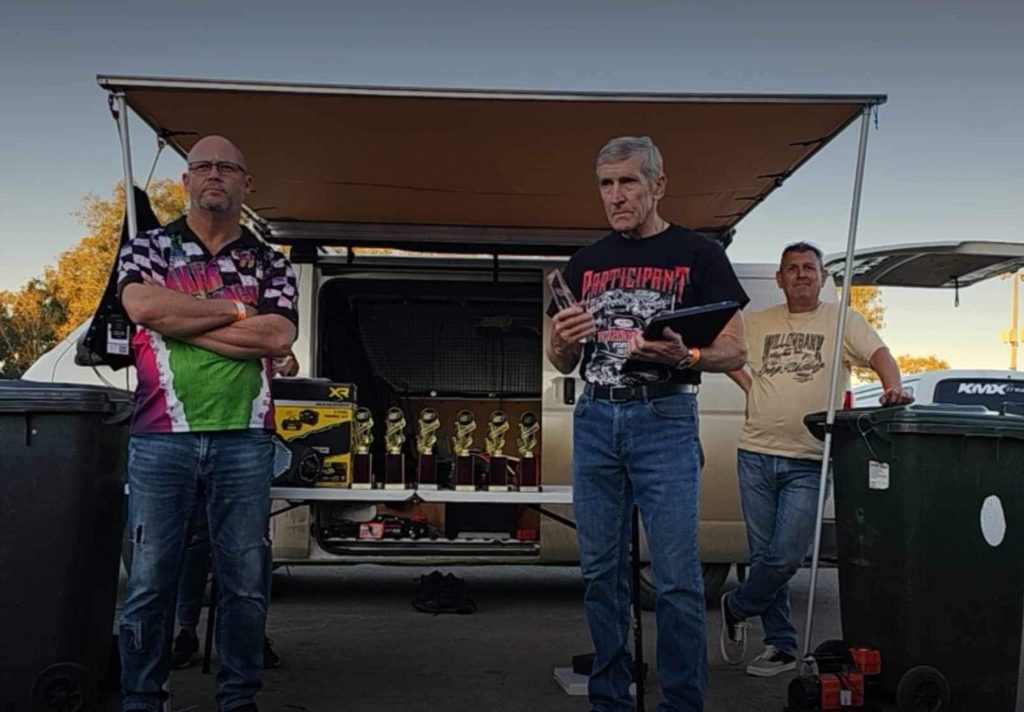 Karl Pacey presented 2 awards on behalf of the Nostalgia Racers and IHRA Australia in a warm speech about a true gentleman of the sport and a first class racer who is revered by many in the bike racing community.
He first raced at the Tin Top titles in 1972 and won the event. Since then he's achieved multiple awards for:
*1971, 1976 and 1980 Australian Champion including 1976 John Storm Trophy for most points in all of sportsman brackets.
*5 times Winternationals Street Bike champion and 1 Summernationals.
*2 time Willowbank track champion – Modified Bike
*South Qld Champion
John also held the title as the quickest street bike in Australia from 1972-1979 and the quicker ET for Clockwork Orange is 10.70 and 131mph top speed and held a national record for 13 years.
John's wife Margaret(Margie) who recently received an award herself for services to Willowbank has been with John all the way and thanked her for her support. Personally for me, I got a chance to race side by side with John for the second year in a row which I consider a great honour. If we had a hall of fame for drag racing in Australia, John would be one of the first through the door with one of the most outstanding bikes in the history of the drag racing. Well done mate, and I'd love to see you stick around for a few more Allbikes yet.
Story by Brian Alviso
There are more videos on the Cycledrag Youtube channel (please subscribe here) and the Cycledrag Facebook page (Please like here) and more will be coming soon. Check back daily.