It's the end of an era.
Steve Earwood has owned Rockingham Dragway for more than 30 years and will step away on Oct. 31, closing out a career at Rockingham that has transformed the dragstrip.
The wood paneling in Steve Earwood's office is a little more visible these days, for the first time in decades with many of the pictures and plaques coming off the walls in his office at the Rockingham Dragway.
Two things remain on the wall behind Earwood's desk that have been a source of guidance for the Southern Pines resident over the 30 years he has owned the dragway 20 minutes south of Moore County down U.S. 1.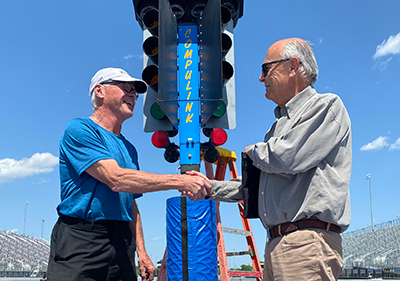 One is his monthly calendar marked with every event going on at the track right within arm's reach for Earwood to jot down his schedule. The other is a framed crocheted quote saying, "Nothing recedes like success," which have been his words to live by his entire career. A career that will come to an end at the end of the month when Rockingham Dragway changes hands for just the third time in its history with racing enthusiasts Al Gennarelli and Dan Van Horn moving into ownership of the more than 50-year-old track.
To look back at 31 years of owning the track goes against how Earwood has transformed the facility and brought it to life.
"I don't look back, to be honest with you. I'm not that kind of a guy. I believe in today. I spent too much of my life with regrets from the past and anxieties for the future. I finally learned to say, 'Let's do the best we can for today,'" he said. "I always keep that in mind because too many guys get too successful too quick, and then they stumble. I operate today like I did that first day I walked in here in February 1992, like I have no money. Like I'm broke. You've got to keep that up because you're going to get fat and happy and stupid real quick."
And day by day the track located several miles east of Rockingham has grown from just one or two races a year to making noise that "sounds like money," nearly 90 times a year, not including more than 100 private testing yearly that happens on weekdays.
"When I stepped in here in February of 1992, there was no power, there were no employees, there was nothing. I had 34 days before the NHRA Western Invitational, which at the time was the largest independent drag race in the country," Earwood said. "I worked literally day and night to get that first event under our belt."
The only other time that the dragway has changed hands happened when founder L.G. Dewitt sold the property, Earwood took the property across the road from the Rockingham Speedway, a common stop on the NASCAR Cup Series at the time.
Racing in Rockingham changed in varying directions between the speedway and the dragway in the time that Earwood moved into the white-painted cinderblock building at the base of the hill behind the grandstands. The dragway went from hosting a handful of events each year, to more than unique events, both racing or not, at the facility yearly. NASCAR held its last race at the speedway in 2004.
"I'd love to have both sides working as well, but times change, markets change and TV is such a big part of the industry, particularly NASCAR racing," Earwood said. "The Rock is like The Masters. In our industry, when you say, 'The Rock,' everyone knows what you are talking about and there's so much equity in The Rock itself that it would be foolish to make this place a solar panel farm.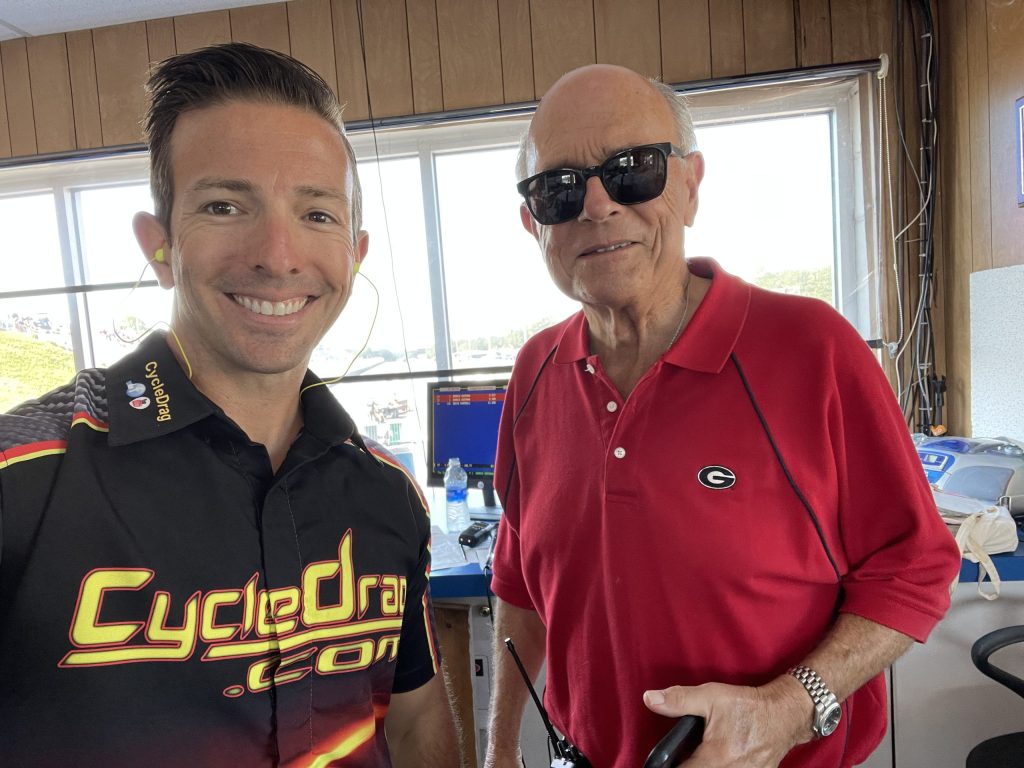 "I feel a sense of obligation to keep this thing a dragstrip, not just for Richmond County, but for the industry itself. Drag racing has been my passion all my life," he added. "I was kind of waiting for the right guys to come along, and the right guys came along two years ago."
From varying racing events like diesel, motorcycles and specific manufacturer race events, and even rock concerts and Rugged Maniac races in recent years, Earwood has looked to bring as many different types of people through the gates at The Rock as possible.
"I've learned several different revenue streams to make these things work. We do our own food and beverage. That's a big source of income there. We sell our own racing fuel and we have souvenirs," Earwood said. "You've got to add up all those nickels and dimes, and at the end of the year, you do OK."
His career has been highlighted with bringing those drag racing events that have seemed to elude him the track. Last weekend the Street Outlaws, based on the popular show on Discovery Channel, came to Rockingham for the first time after 15 years of him chasing the event.
While packed stands have become a commonplace at Rockingham Dragway, Earwood remembers the bumps in the road to get there. Purchasing a track in need of upgrades with the help of 30 others who were approved for $10,000 loans apiece that were paid back immediately following the NHRA Western Invitational, a last-ditch effort after a venture capitalist backed out at the last minute on Earwood. There were other close calls where Earwood was able to squeak by on several occasions to keep the racing going at Rockingham.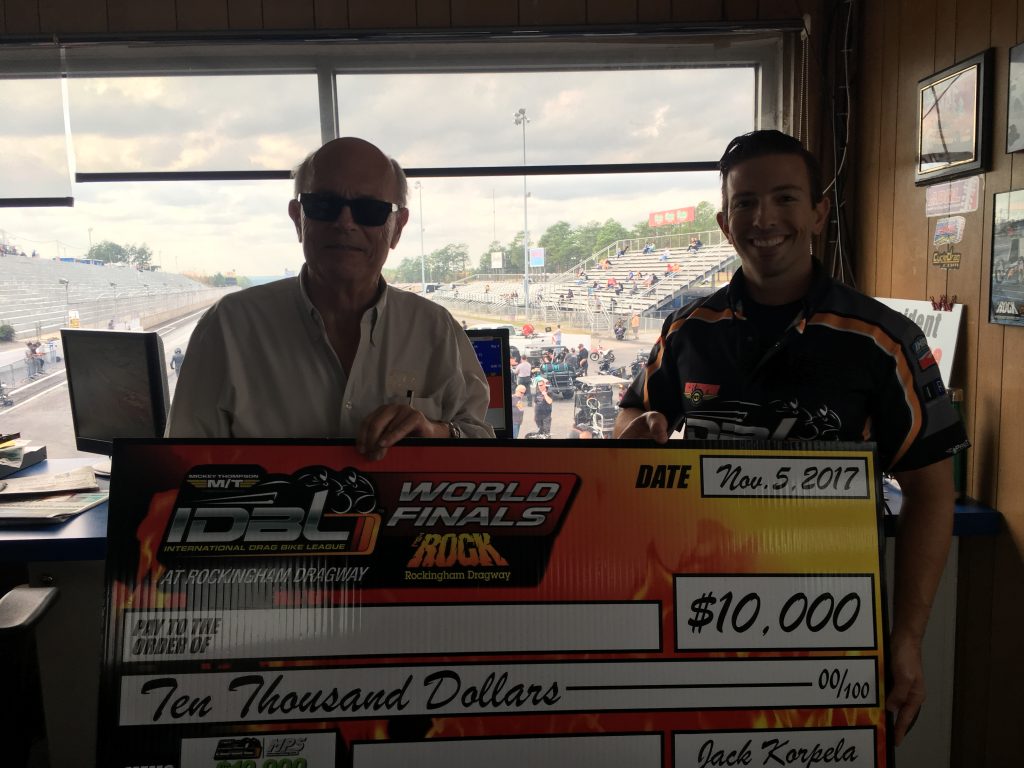 "This has happened time and time again in the past, and then something would come along. I would be on the very edge of the cliff and there's no way I could even keep the lights on, and then boom, something like that would happen," he said. "The best part of the story of 31 years is how I've been bailed out so many times."
One of those times came in the early '90s when Earwood purchased a domain, therock.com, from a jeweler in San Francisco for $400. In the dial-up days of the internet, he wasn't sold that the internet, or the domain using the nickname for the dragway, one that was coined well before the speedway Earwood notes, would pan out.
With debt starting to pile up, Earwood received a call from a representative with the World Wrestling Federation near the turn of the century inquiring about purchasing the domain name for an up-and-coming wrestler Dwayne Johnson they wanted to name "The Rock."
"For some reason, that little voice inside said, 'Don't sell it.' I told him that the website is working for us and we're getting 1,000 hits a day, but we weren't getting 1,000 hits in a month," Earwood joked. "He went away, and then all of a sudden I started getting emails from wrestling fans."
The World Wrestling Federation reached back out months later and let Earwood set his price. For $250,000, Johnson got his website address, and Rockingham Dragway was able to keep the lights on.
Gennarelli and Van Horn have been involved with the operation over the last two years in preparations for the changing of hands next week, for a move that has no set retirement plan for those that are preparing to step away.
His process of moving out is slowed by getting the plaques, pictures and other memorabilia out of his office and moved to an office condo space he has owned for years in Southern Pines that he planned out years ago. One month away from his retirement, the office still looked relatively full with his accolades scattered across the room, including an NHRA Lifetime Achievement Award trophy staring at him from across the office.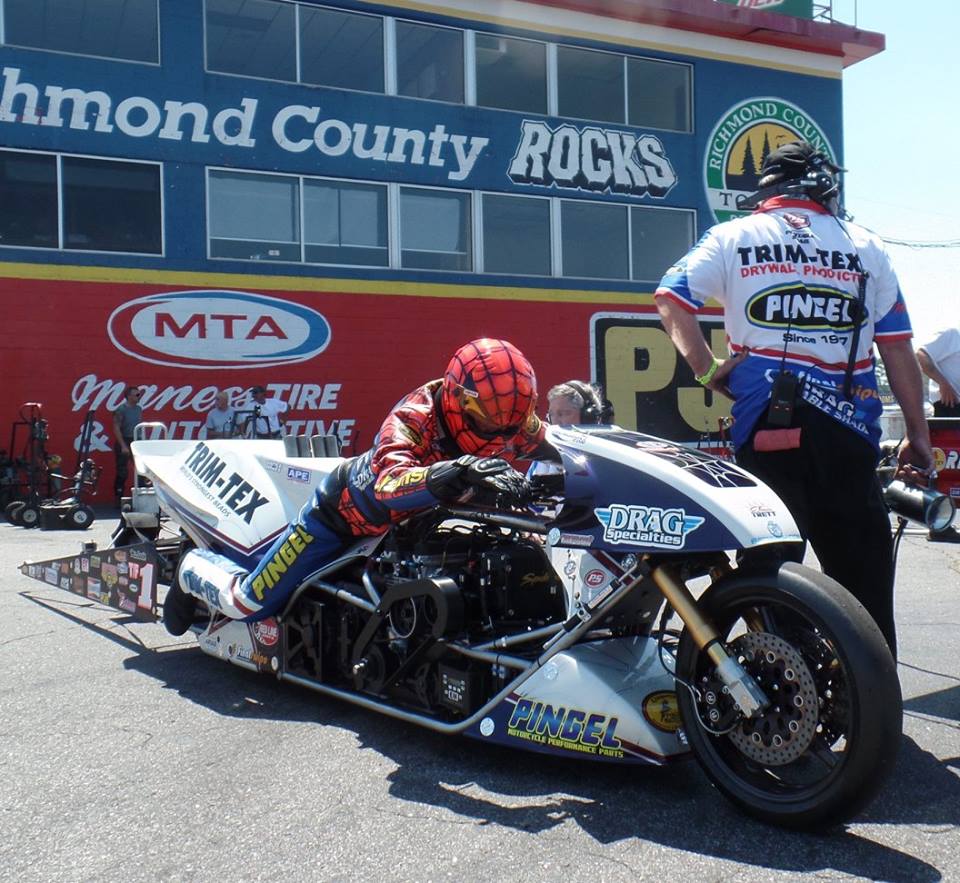 "If you live long enough in this industry, you get inducted into every hall of fame there is. I just outlive the rest of them so I have a bunch of those awards that have got to go somewhere," he said.
Very much in the situation he was in 1992 with a lot of unknowns ahead of him, Earwood approaches retirement after 50 years in the industry with a lot of questions. He knows that he will spend more time with family, with daughter and son-in-law who own the U.S. 131 Motorsports Park in Michigan, but outside of that he isn't sure how he will fill in his newfound free time that will come without going to The Rock.
"I was thinking about this the other day. Since I was 5 years old, I've been at a racetrack of some kind 40 weekends a year every year of my life. I'm kind of curious what people do on the weekends. That's what I'm going to do when I sell this place. I'm going to find out just what you all do on weekends," Earwood said. "I don't have a place in the mountains, I don't have a place at the beach, I don't play golf, I don't hunt, I don't fish. All I do is run this racetrack.
"I live on Pine Needles, I've got a neighbor that tells me once a month that I've either got to start playing golf or move."
But moving isn't in the equation for Earwood after 31 years in the area, even after purchasing a mountaintop property in North Georgia near the North Carolina state line.
"I love living in Moore County, I love having a business in Richmond County, I love our restaurants and I've had the same physician for a number of years. When you get older, those things get really important in your life, so I'm going to stay in the area," Earwood said.
"I probably should be more emotional about those things, but I'm just not. Those that really know me and have known me all these years in the industry, they say, 'You can't quit. There's no way you can walk away,'" Earwood added. "Yes I can, and I fully intend to."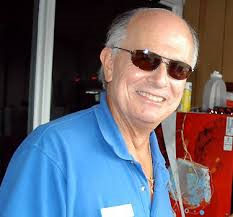 Article courtesy of Jonathan Bym, The Pilot
There are more videos on the Cycledrag Youtube channel (please subscribe here) and the Cycledrag Facebook page (Please like here) and more will be coming soon. Check back daily.