After more than two decades of dominance on the drag strip, it's clear there is not much that can slow down the world's quickest and fastest motorcycle drag racer Larry "Spiderman" McBride. Unfortunately there is one thing the 20-time champ can't fight any longer and that's his own aching knees.
The motorcycle drag racing legend is slated for a double knee replacement to alleviate his pain.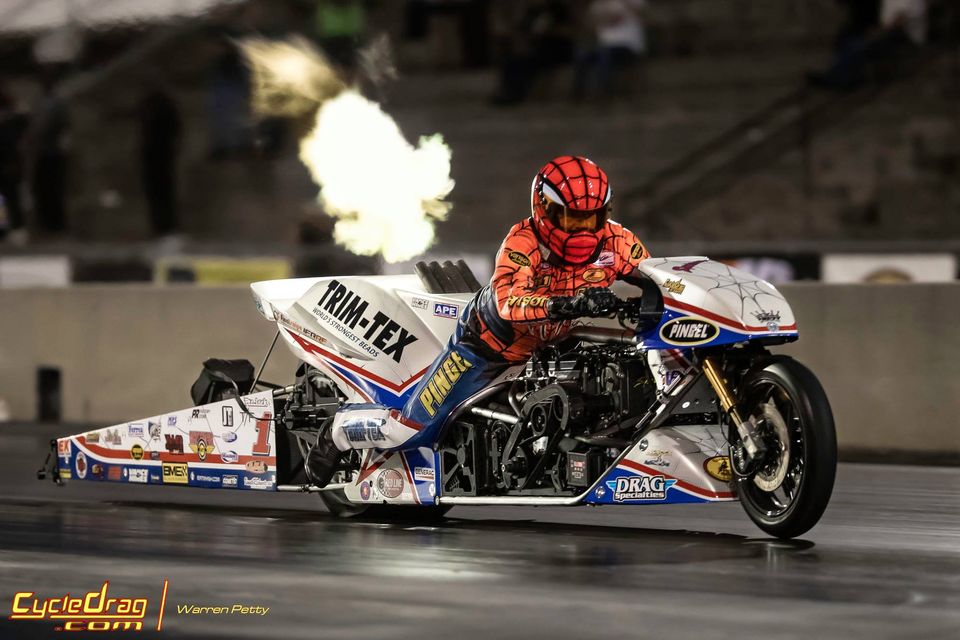 "Last summer both knees really started hurting and it just has not gotten any better," 63-year-old McBride said. "Before I went to Valdosta last November I had to get cortisone shots. It helped but by the end of January the knee pain was killing me again."
McBride got another round of shots in February, but this time they only lasted a couple of weeks. The pain was unbearable as doctors pointed out one knee was worn down to bone-on-bone.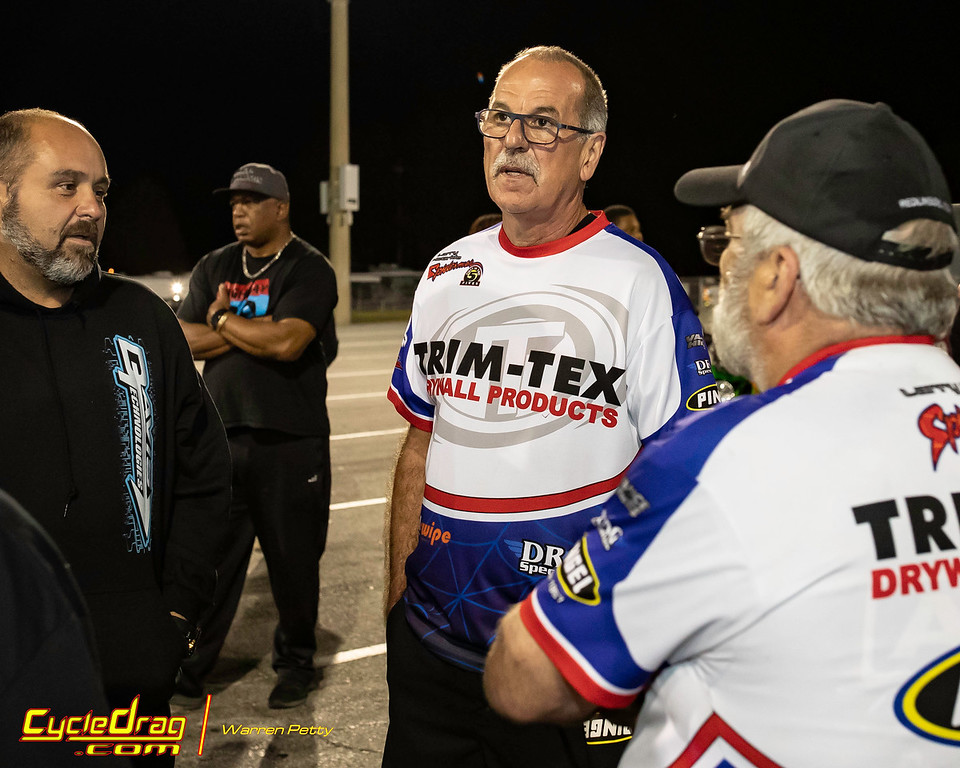 After the failure of alternative treatment, McBride's doctors are advising the replacement of both knees. The plan is to start with the left knee and replace the right approximately six weeks later depending on the progress of McBride's recovery. The first surgery is scheduled for the end of May.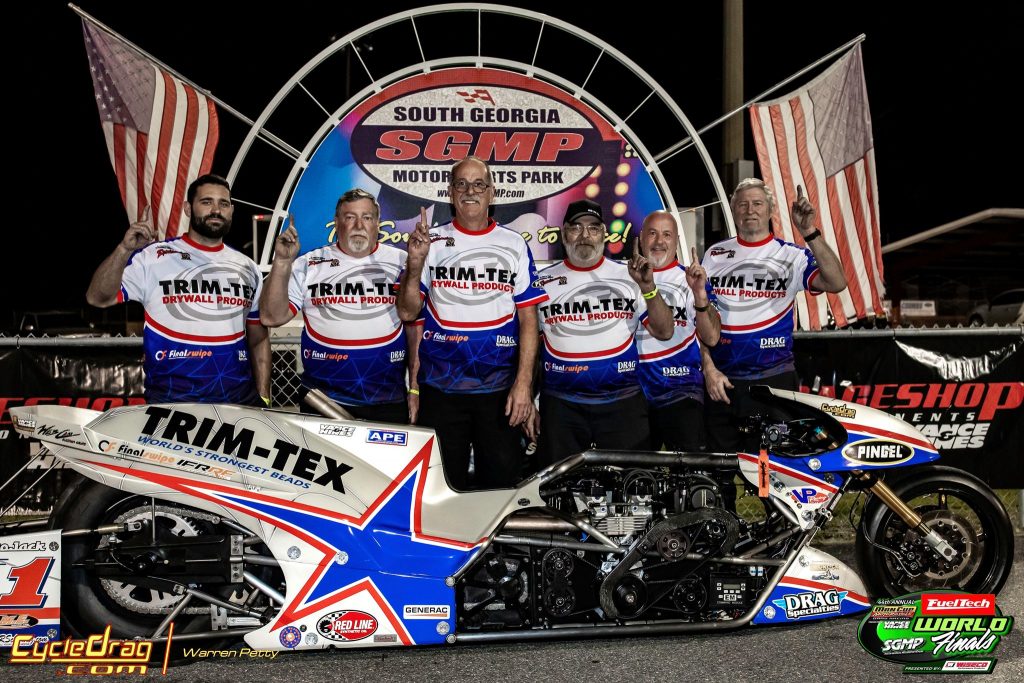 "It's depressing. It was one of the hardest decisions I had to make," said McBride, who will likely miss the entire season of racing, including a match race at a NHRA National and the big Norwalk Night Under fire Aug. 7. "It's not what I want but I don't have much choice. I can't bend down without a sharp pain and I don't feel it's safe to race at over 250 mph like this."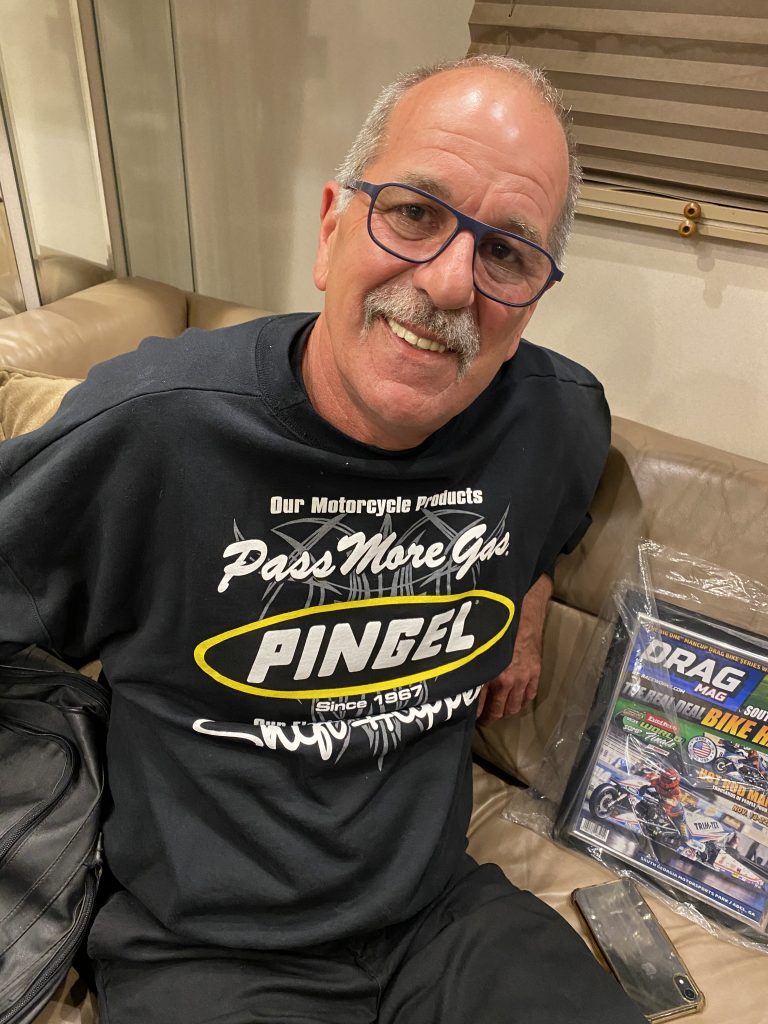 On the bright side, McBride is optimistic of the prospect of racing pain free next year. In fact the ultra-competitive racer has set a lofty goal.
"My goal is to race in November, but I'm not sure it's even possible," McBride said. "I'll try just as hard as I can."
McBride plans on hitting the rehab hard and using the November race as motivation.
"I'm just praying to be one of those exceptional cases that gets back to work in a week or so," McBride said.
With strong determination, McBride vows to be back better than ever and thanks all of his great sponsors and fans for all the support.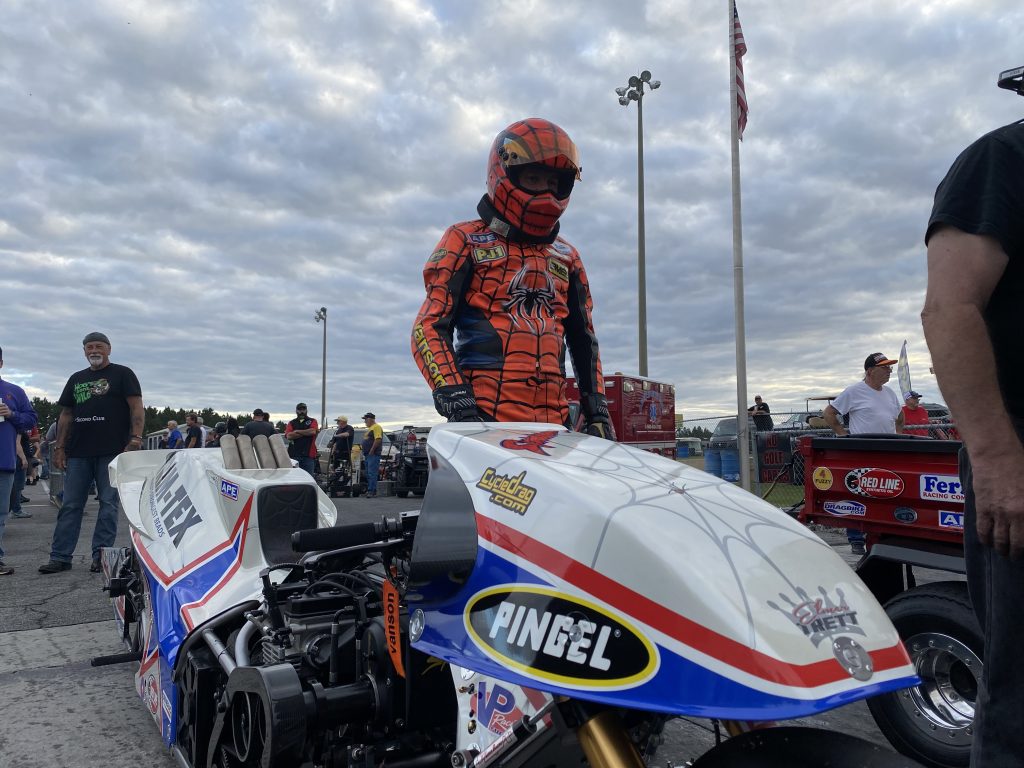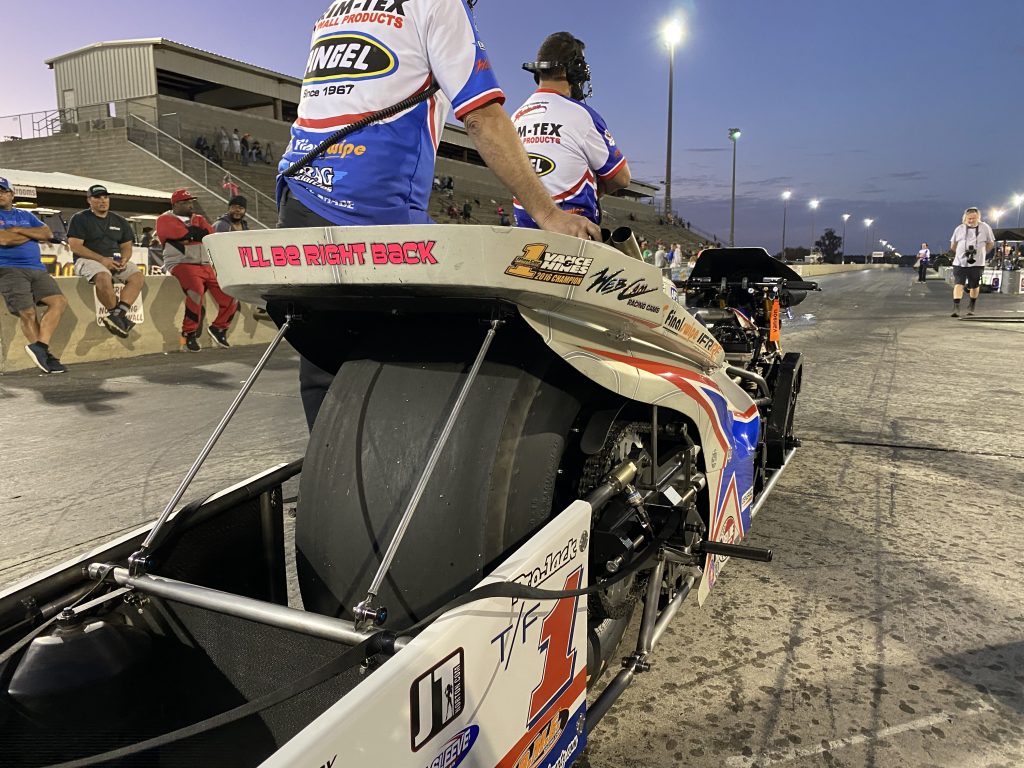 "Thanks to everyone for standing with us," McBride said. "We will be back."
There are more videos on the Cycledrag Youtube channel (please subscribe here) and the Cycledrag.com Facebook page (Please like here) and more will be coming soon. Check back daily.
For all the continued support McBride thanked his primary sponsors; Trim-Tex Drywall Products, Pingel Enterprise, Drag Specialties-Parts Unlimited, Final Swipe Merchant Services, Web Camshafts, APE, Donnie and Julie Wilson and Kibblewhite Precision Machining.
Vance & Hines Motorsports, Red Line Synthetic Oil Corporation, PR Factory Store, Ferrea Valves, World Wide Bearings, Vanson Leathers, Belt Drives Ltd, Simpson Race Products, Nitrous Express, EK Chain, Bill Miller Engineering, Cometic Gaskets, B&J Transmission, Carolina Cycle, L.A. Sleeve, Mickey Thompson Tires, Valco, Goodridge, Carlisle Belts, ProJack, Bullseye Visual, Gates Belts and Cycledrag.com