We take you behind closed doors to show you the top secret areas in the motorcycle speed and machine shop of Top Fuel Motorcycle world record-holder and legend Larry "Spiderman" McBride, and his "Cycle Specialist" in Newport News, Va.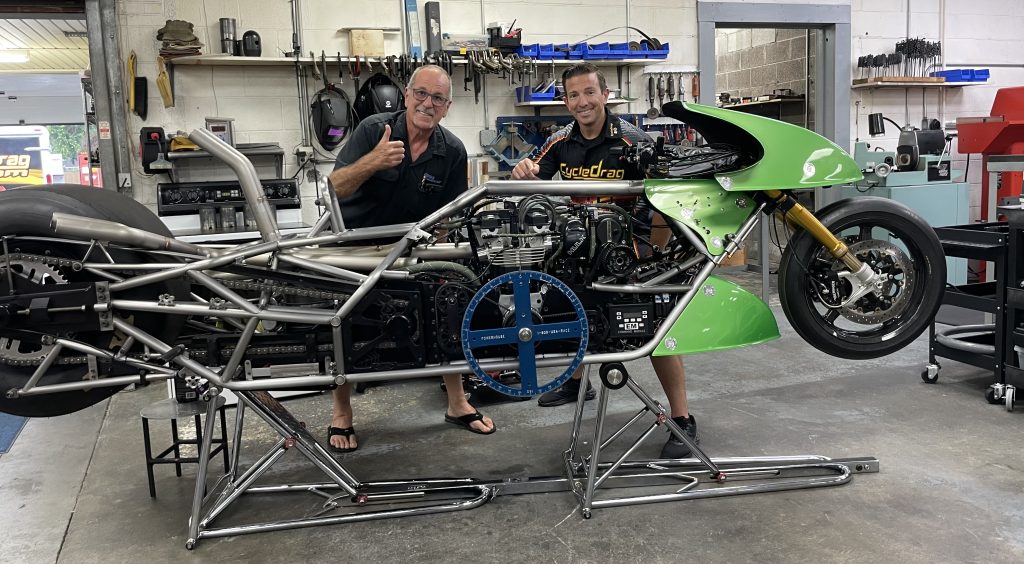 We will see some of McBride's world record Top Fuel Bike runs in the NHRA, get a good look at his shop and tools, including shaping, boring and honing machines, enter his top secret cylinder head area, get a look at all of his memorabilia and photos, featuring his friends and drag racing legends and even get a look at the Cycledrag 1977 KZ 1000 we restored in this shop.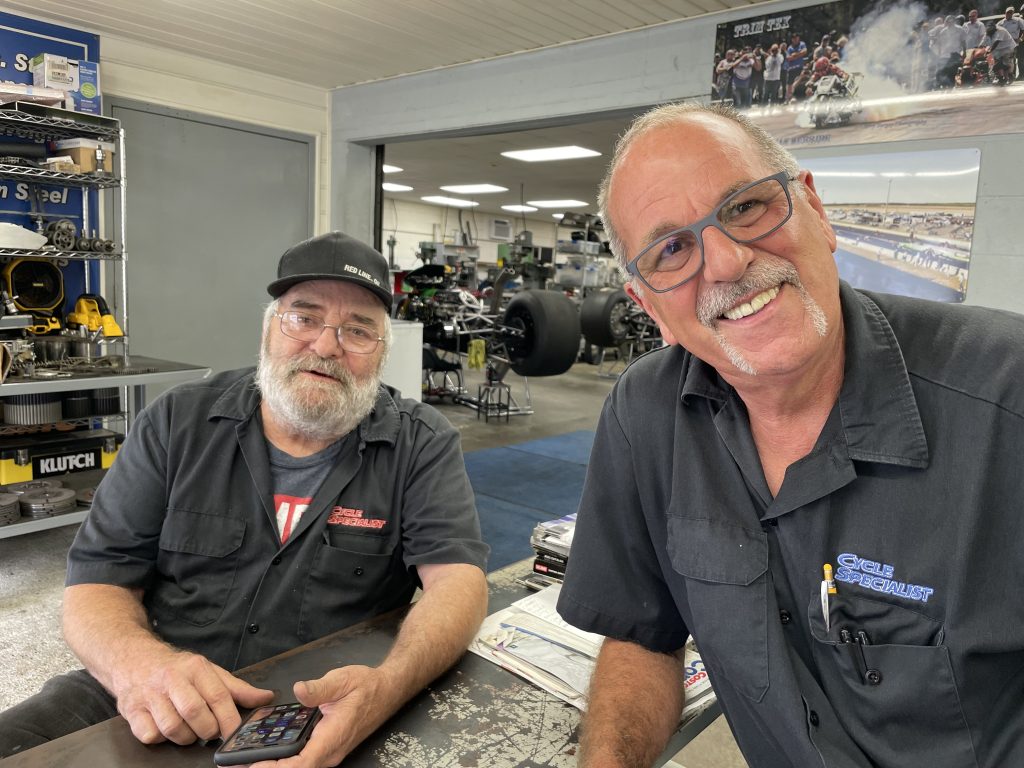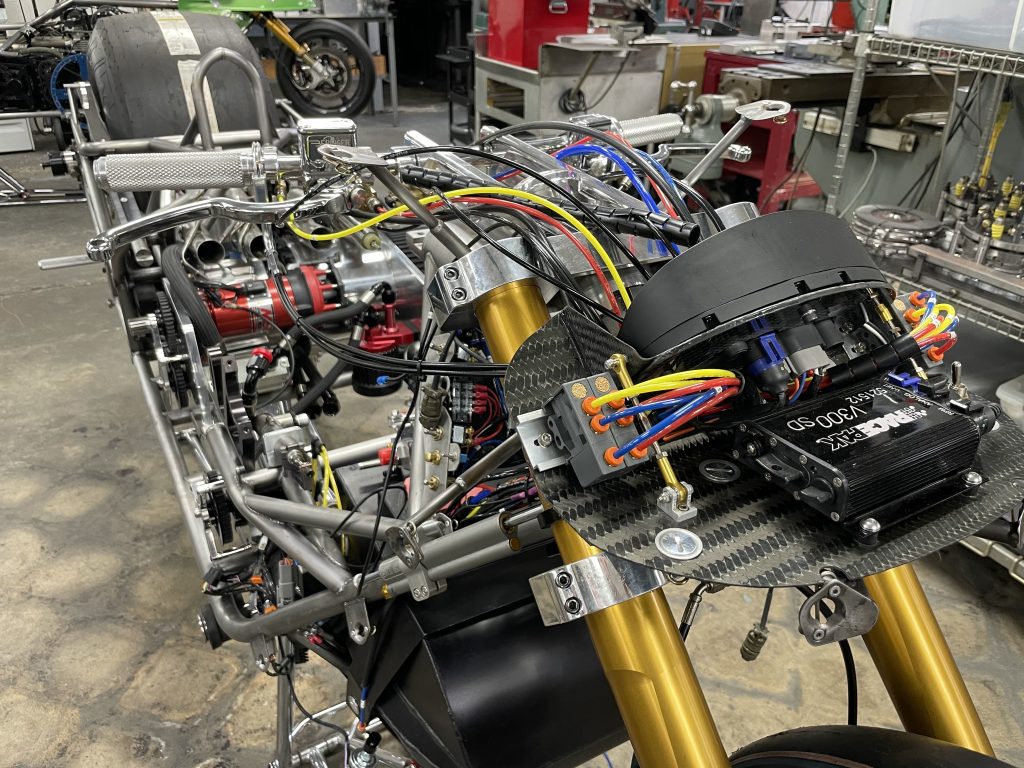 We also explain what all-time great Elmer Trett meant, talk about the work McBride did on Legend Car engines, see some Top Fuel Motorcycle drag racing gone wrong, including a nitro bike explosion, talk about a problem McBride had with his Top Fuel motorcycle at the NHRA Chicago race, and we discuss current events in drag bike racing including Chris Moore's first five-second no bar pass on his turbo street bike, the health of the Pro Street motorcycle drag racing class and what happened to the Top Fuel Harleys in the NHRA.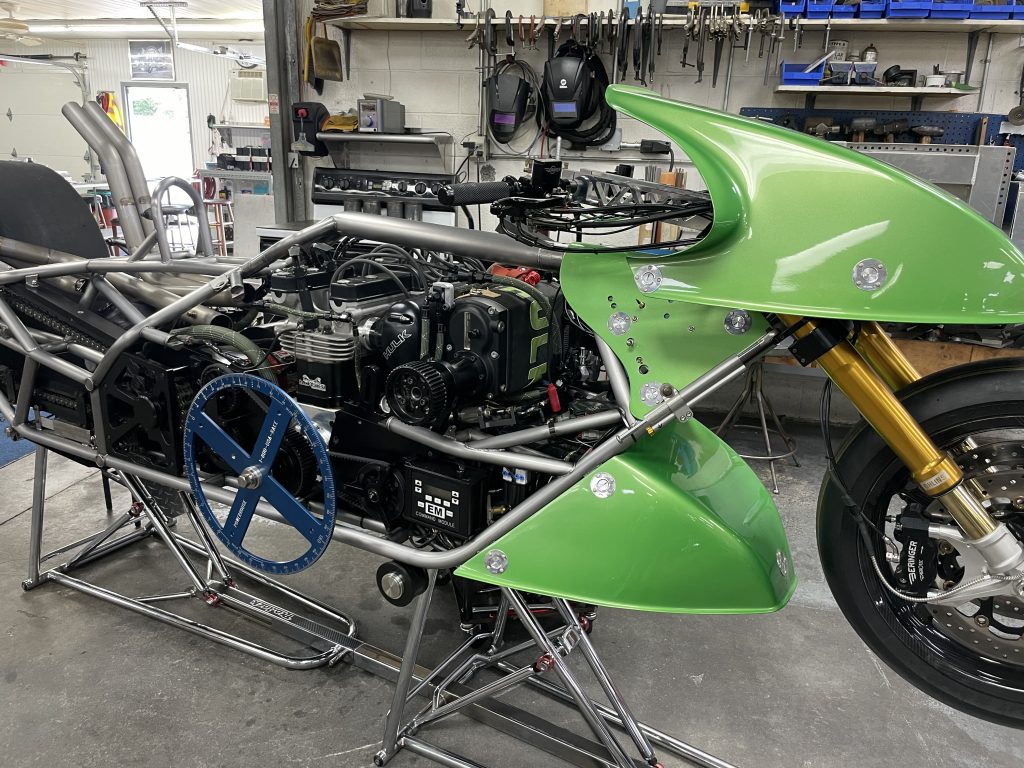 We also discuss rising young motorcycle drag racing stars including Chase Van Sant, Gaige Herrera, Brayden Davis, Trevor Schnitz and others, talk about the future of Top Fuel Bike in the NHRA and a whole lot more. We ask McBride if he would ever bring back his motorcycle "Blue", which ran the first five-second pass back in 1999. We will see some of Larry "Spiderman" McBride and Dave Vantine's top moments from the NHRA and we even watch as McBride does an oil change on his race hauler. Enjoy this inside look at Larry "Spiderman" McBride's race shop, machines and Top Fuel Motorcycle operation.
There are more videos on the Cycledrag Youtube channel (please subscribe here) and the Cycledrag Facebook page (Please like here) and more will be coming soon. Check back daily.
To take advantage of some amazing discounts at Brock's Performance, click – http://brocksperformance.com?aff=12
USE cycledrag5 coupon code.