The thrilling and unpredictable Man Cup Top Fuel Motorcycle championship battle between veteran Larry "Spiderman" McBride and point leader Dave Vantine resumes this weekend at stop No. 3 of the 2019 campaign, the Rob Bush Motorsports 190 Hookup Nationals from Darlington Dragway, in Hartsville, S.C. Sept. 27-29.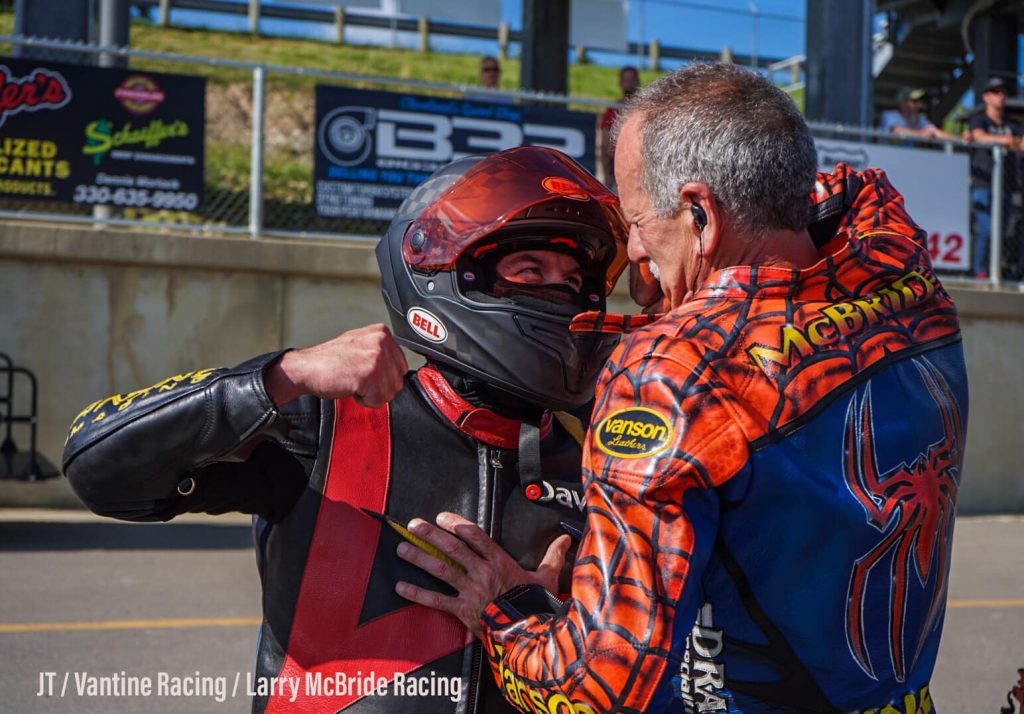 The past two seasons McBride and Vantine have treated fans to a competitive, back-and-forth battle that saw McBride win the title by a mere 4 points last season. In 2019 it was the hungry Vantine who emerged victorious at the opening event while McBride suffered a first round loss for the first time in more than 15 years. McBride rebounded with a win at round No. 2, setting the points gap at about two rounds of racing, 38 points, heading into Man Cup's final three events.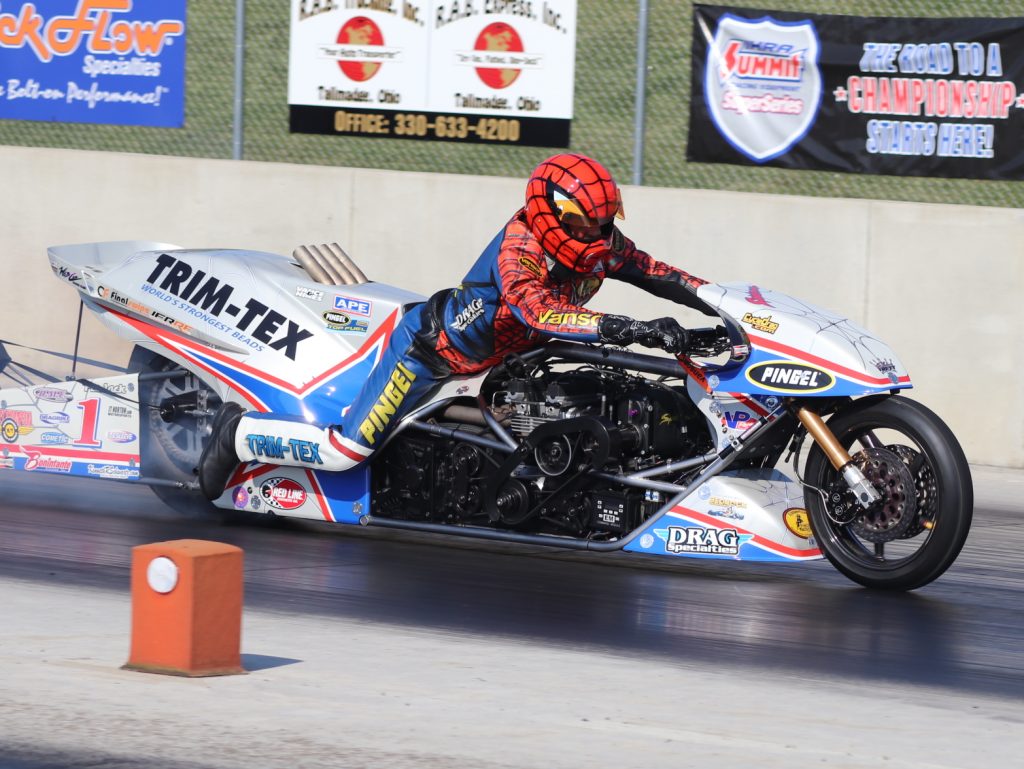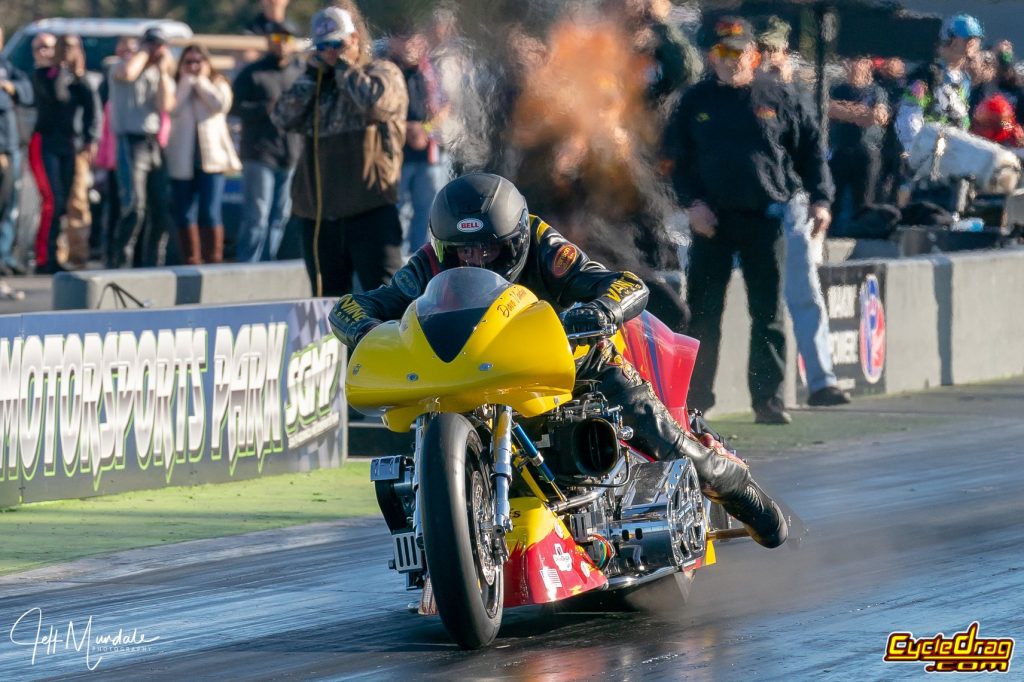 McBride knows winning his 20th championship this season will be no easy task.
"This is a very important race and it could make or break us. We are going loaded with everything we got," McBride said. "I can't say we can't be beat but they are gonna have to earn it. We are going to give 110-percent."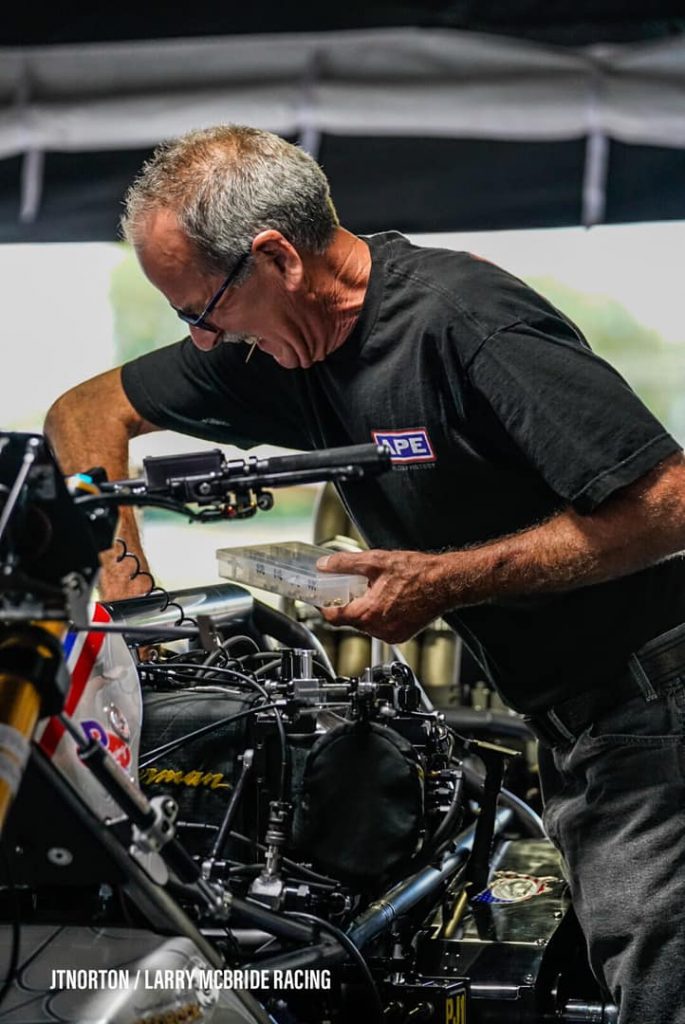 McBride says the team continues its development on its new motorcycle "Star" and has spent a considerable amount of time analyzing and refining the fuel system and chassis since the last race.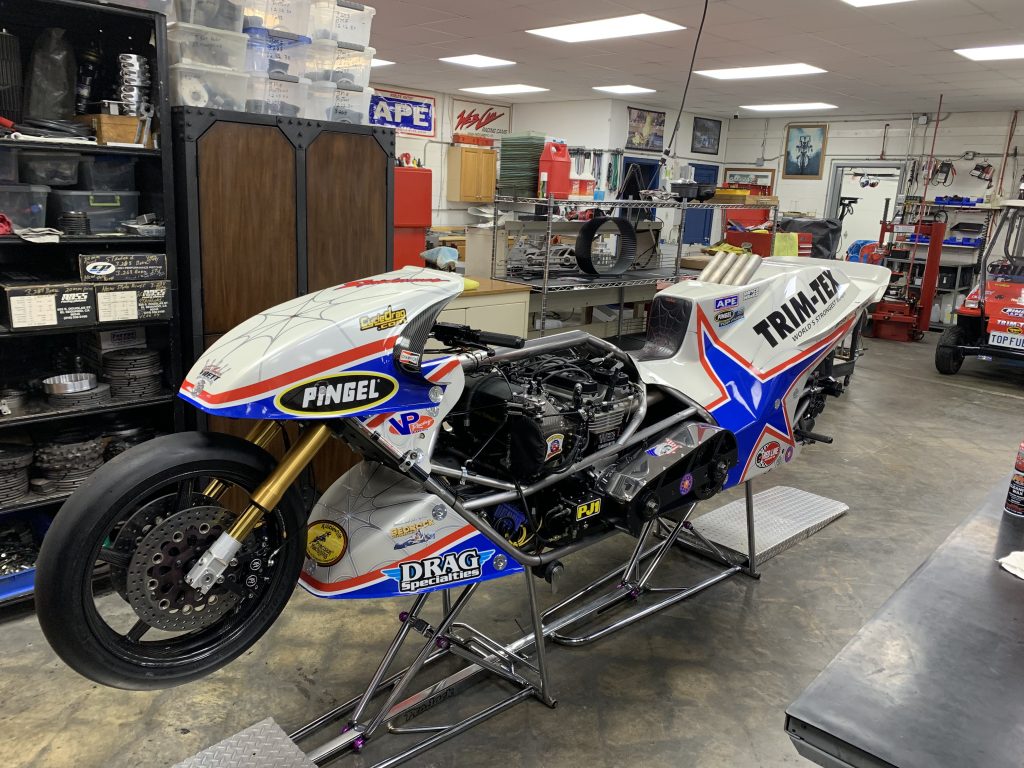 This will be McBride's first trip to Darlington Dragway since the late-80s. It was announced last week that the event will move to an eighth-mile battle for rider safety due to a questionable shutdown area. McBride, who has been a career best 3.74 at 212 mph in the eighth, says the shorter track will not alter his setup.
"It all stays the same, you don't make any drastic changes," McBride said. "You are trying as hard as you can to get to the eighth as quick as possible on a normal pass. The first 30 feet for us are the most important. I'm optimistic. I hear Darlington is an extremely good race track. I'm anxious to get back to it."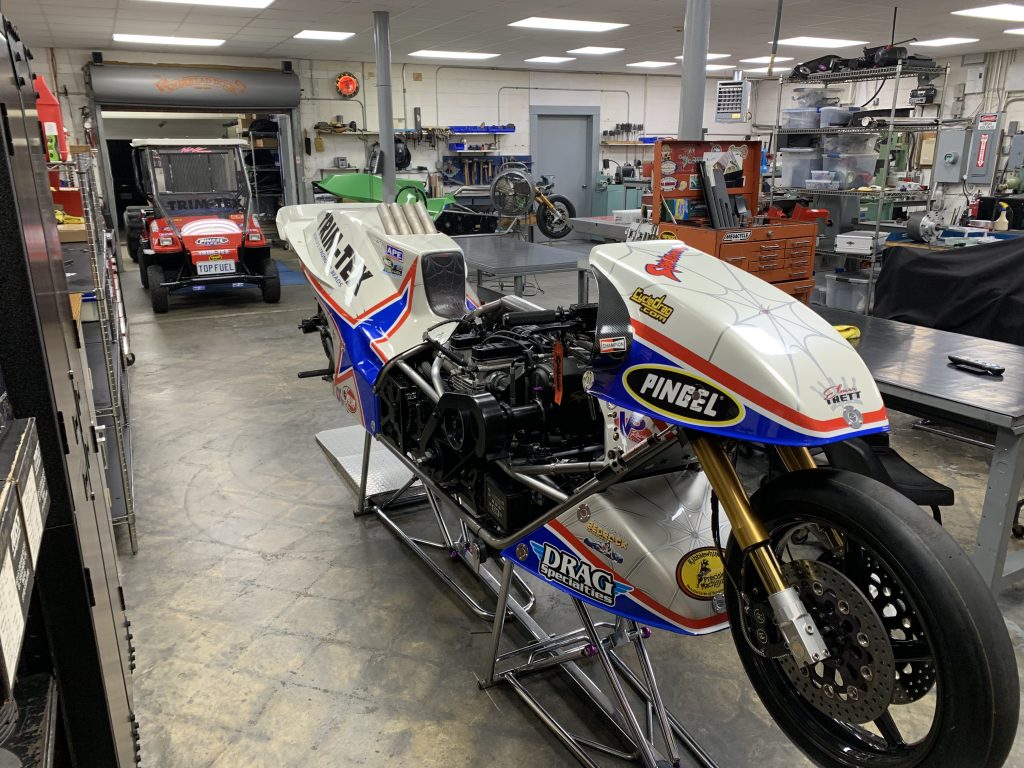 McBride has also been working extremely hard in the gym and has been on a strict diet as the 19-time champion and world record holder is down to 182 pounds from his typical 215 pounds.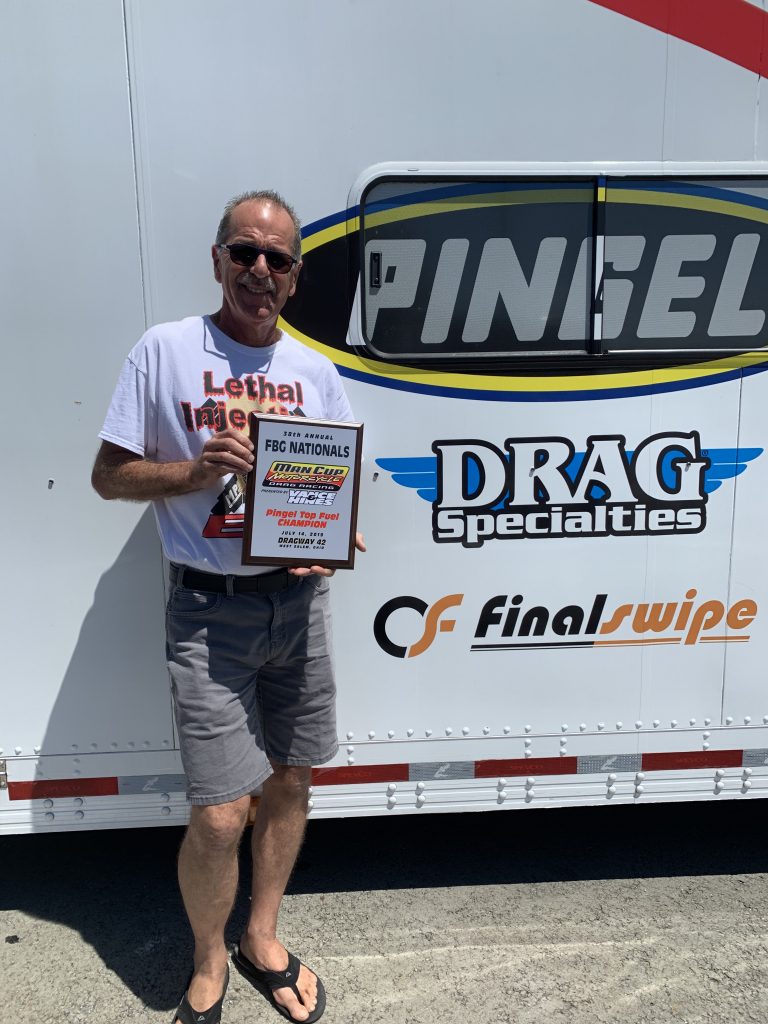 "I feel great," McBride said. "My trainer is coming to this race. I'm excited to show him what we do."
Official qualifying gets underway Saturday at 11:30 am
For all the continued support McBride thanked his primary sponsors; Trim-Tex Drywall Products, Pingel Enterprise, Drag Specialties-Parts Unlimited, Final Swipe Merchant Services, Web-Cam, APE, Don and Julie Wilson and Kibblewhite Precision Machining.
Vance & Hines Motorsports, Red Line Synthetic Oil Corporation, Federal Mogul, PR Factory Store, Ferrea Valves, World Wide Bearings, Vanson Leathers, Belt Drives Ltd, Simpson Race Products, Nitrous Express, EK Chain, Arias Pistons, Cometic Gaskets, B&J Transmission, Carolina Cycle, L.A. Sleeve, PJ1, Mickey Thompson Tires, Valco, Goodridge, Carlisle Belts, ProJack, Bullseye Visual, Gates Belts and Don and Julie Wilson.
Larry "Spiderman" McBride DRIVE FOR 20 2019 Schedule
April 5-7 / South Georgia Motor Sports Park
July 12-14 / Dragway 42
September 27-29 / Darlington Dragway
October 26-27 / Rockingham Dragway
November 21-24 / South Georgia Motor Sports Park
Photos courtesy of JT NORTON, JTNORTON.com


There are more videos on the Cycledrag Youtube channel (please subscribe here) and the Cycledrag.com Facebook page (Please like here) and more will be coming soon. Check back daily.