It's been a rough month-and-a-half for Top Fuel Motorcycle legend Larry "Spiderman" McBride following his devastating, high-speed, fiery explosion at the IDBL Orient Express U.S. Nationals from Atco, N.J., Sept. 13.
After being confined to his house for several weeks while preparing for and recovering from skin graft surgery, the 14-time champion was ecstatic to return to work.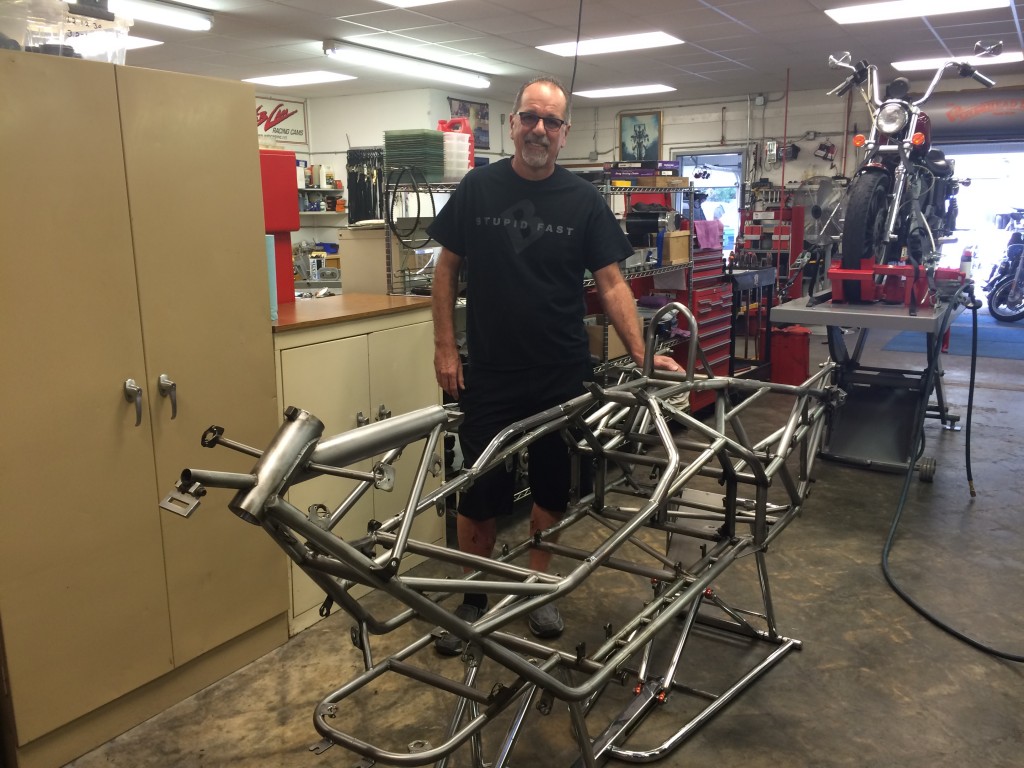 "It feels great to be back. I'm getting better," McBride said. "I'm feeling very sore though. I didn't do anything for five weeks, so my body is not used to this. I've got a little more healing to do before I can get back to the gym."
McBride's scare has given him a new perspective on safety and certain questions he feels every racer should know the answer to.
McBride wanted all of his fellow racers to watch and discuss the following video.
"These are things that we should really look at with the speed we are traveling at today; not only Top Fuel bikes, but Pro Street, Nitro Harleys, Pro Fuel Harleys and so on. These are things we need to look at and questions that need to be asked by racers and promoters," McBride said. "We all get relaxed until something happens. This was a wakeup call for me. I'm not trying to preach I'm just trying to make everyone aware."
Throughout his almost four-decade career McBride has enjoyed a nearly trouble free run. The champ's most recent incident was his most serious since 1992.
McBride knows he's fortunate to be alive, and lucky the safety crew in Atco did an outstanding job.
"If we didn't have the people we had in Atco we would have lost everything on the bike," McBride said.  "We are making so much power fires can happen at anytime. If you don't have qualified people at the first turnoff there to help, you are in trouble. I don't agree with an ambulance sitting at the starting line like we see at many tracks. Most accidents happen at top end. The speed and the amount of fuel create a major issues."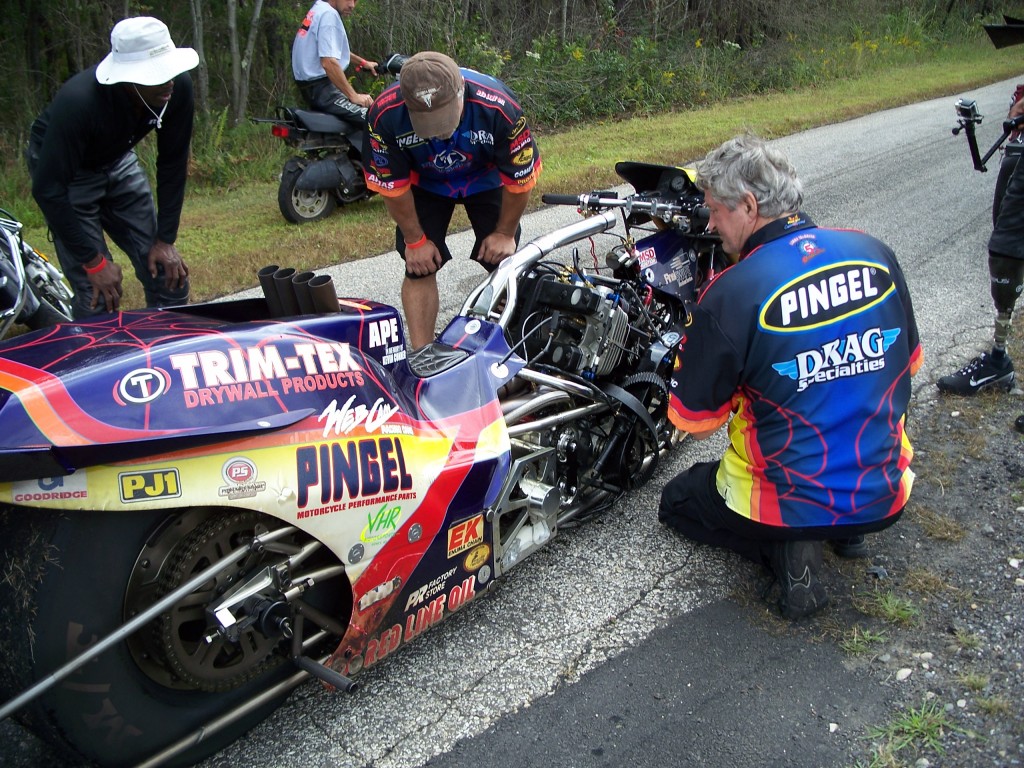 Next McBride will travel to the ManCup World Finals to spectate and display his much acclaimed, state-of-the-art new motorcycle.
"Unfortunately I won't be racing but I really want to be there to support and thank everyone for everything they did," said McBride of the more than $20,000 his fellow racers and supporters donated to him in a GoFundMe account to rebuild his beloved and iconic motorcycle.
McBride says "Blue" will go down the track again.
"The latest issue we ran into is the front of the frame is bent," McBride said. "We will have to cut it off at the neck and replace."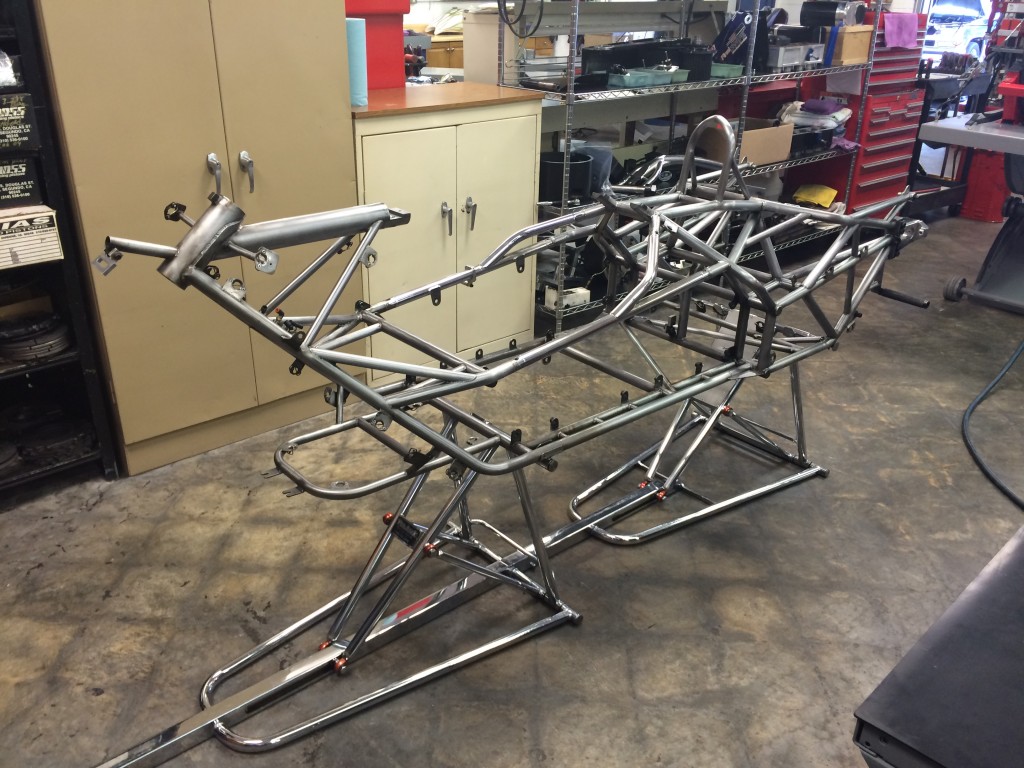 McBride also congratulated his friend, and someone he has helped coach, Dave Vantine on his career best 5.88 at the IDBL Finals, a race McBride was originally scheduled to attend.  Vantine's crowd-pleasing run moves him up to No. 6 on the all-time quickest list.
"I think that is badass," McBride said. "I'm really happy for him."
McBride thanked his primary sponsors; Pingel Enterprise, Trim-Tex Drywall Products, Drag Specialties-Parts Unlimited, Red Line Synthetic Oil Corporation and Final Swipe Merchant Services.
Web-Cam, Vance & Hines Motorsports, PR Factory Store, Ferrea Valves, Kibblewhite, Precision Machine, World Wide Bearings, Vanson Leathers, Millennium Technologies, Belt Drives Ltd, Simpson Race Products, Nitrous Express, APE, EK Chain, Arias Pistons, Cometic Gaskets, B&J Transmission, Carolina Cycle, L.A. Sleeve, PJ1, Mickey Thompson Tires, Valco, Goodridge, Carlisle Belts and Gates Belts.