After an ultra-successful season in the Middle East, which included winning the Bahrain Drag Race Championship and joining the exclusive Pro Extreme, eighth-mile three-second club, Drag 965's Mohammed Bourashid is now poised for continued success in the United States.
Bourashid will soon ship his Pro Extreme motorcycle from Kuwait to America to compete in the PDRA series this summer.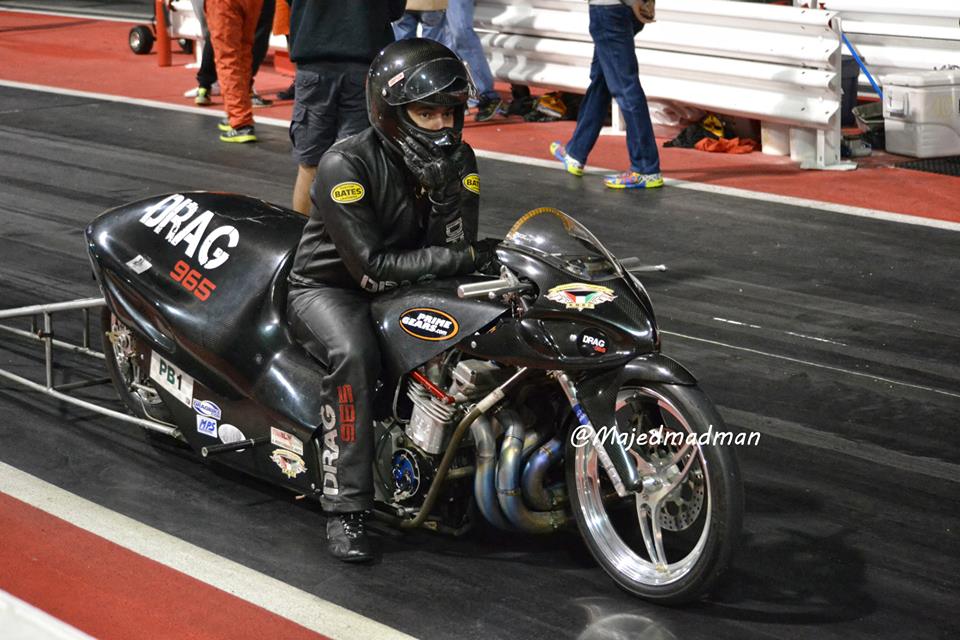 "This season is something that I'm so proud of," Bourashid said. "All the hard work paid off. I want to keep it going."
This past November Bourashid's 3.98 at Bahrain International Circuit put him in exclusive company with Ashley Owens and Billy Vose. In March, three-time class champion Eric McKinney became the fourth to run a three and the first at PDRA's bike and rider combined minimum weight of 625 pounds.
More than anything, Bourashid wants to be the second to go in threes at 625 pounds, and he wants to do it on American soil.
"That's my dream," Bourashid said. "3.90s at 625 pounds will make me so happy."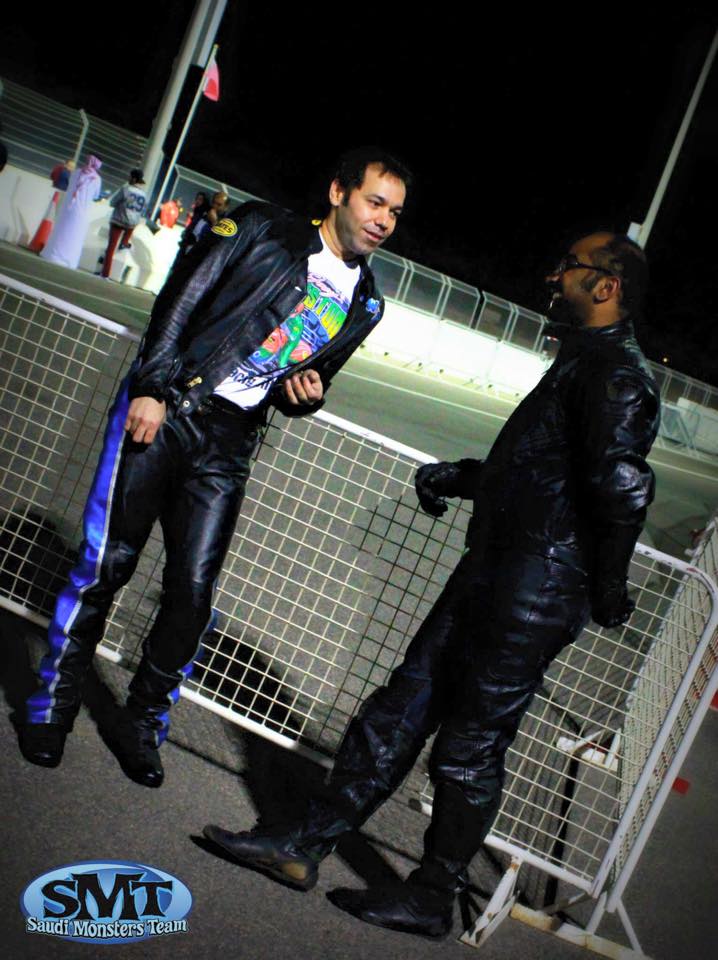 For Bourashid, it will be a chance for redemption and legitimacy. Critics of his 3.98 back in November at Bahrain International Circuit pointed out the Kuwait-based rider was underweight.
"We were not at 625 pounds, but we were really close," Bourashid said. "We were above 620 pounds for sure. I know we can run the number at weight. I want to go prove it."
Bourashid's 3.98 came on what is now his secondary race bike, a Lectron carbureted Suzuki GS. His new ride is a Holley/EFI MPS GS that Bourashid went a 4.02 on after just a couple laps.
"I really didn't think we could go a 4.02 that fast," Bourashid said. "With Mike Thyen and Dan Rudd, we got there very quickly. Dan Rudd (MPS owner) and I did the wiring at the shop. He supports me and answers all my questions. He is an expert on the EFI Holley system."
Bourashid's first trio of passes on the bike were 4.05, 4.05 and 4.02.
Bourashid also gave a lot of credit to his chassis builder Walt Timblin.
"This is my best chassis ever. I have three bikes and they are all Walt Timblin chassis. They are the absolute best," Bourashid said.
Bourashid was ecstatic Timblin was able to see one round of the Middle Eastern series in person.
"It was a great experience for him and it was great for us," Bourashid said. "He can see firsthand what we need to do. He has so many racers in the U.S., it was great for him to come over and take the time for us guys in the Middle East."
Bourashid emphasized the importance of having a team of experts and empirical data on his side when trying to gain a competitive edge.
"There are so many racers spending their money on things that are not helping them go quicker. But if you get with the smart people who can really think, it's the best way," Bourashid said.
Despite the carburetor bike being quicker for now, Bourashid sees much more potential in the EFI bike and has chosen to use it in America.
"I'm thinking about the next level. We will go threes easy on the EFI bike. It has so many advantages over my other bike," Bourashid said. "It's doing the right thing to stay with the new technology."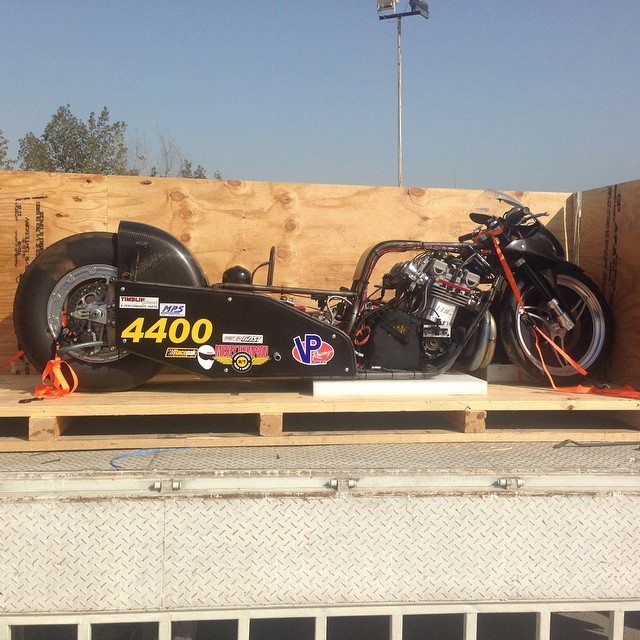 Before his trip to the states Bourashid is sorting out a cam trigger issue, working on the aerodynamics of the motorcycle and doing what he calls, "some little tricks."
"The bike has a lot of upgrades," Bourashid said. "It was not long enough, crank to axle, last time we ran it."
It will take roughly five days to ship Bourashid's motorcycle over from Kuwait. Aside from the bike, all he will need to bring is a spare engine and his safety gear.
"I will be working out of Mike Thyen's trailer," Bourashid said. "It's great. He has everything I will need. I'm very excited."
Bourashid thanked team owner Sheikh Mohammed Al-Khalid Al-Sabah , team manager Anwar Alytama, the entire Drag 965 team, his family and his wife.
Bourashid also thankeded Falicon, Timblin Chassis, MPS, Dan Rudd, Mike Thyen and Billy Vose.