Steamfitters UA Local #602, located in the Washington, DC Metropolitan area, renew their partnership for the fourth c onsecutive season with husband-and-wife pro stock motorcycle team, Chris and Kelly Clontz ahead of the 2021 NHRA Camping World Series season opener in Gainesville, Florida.
"We are thrilled to continue to represent the Steamfitters UA Local #602," Team Co-Owner and Rider Kelly Clontz said. "Even amidst a pandemic, the Steamfitters UA Local #602 is strong and thriving. We appreciate their commitment to Kelly Clontz Racing and their support for our program's success."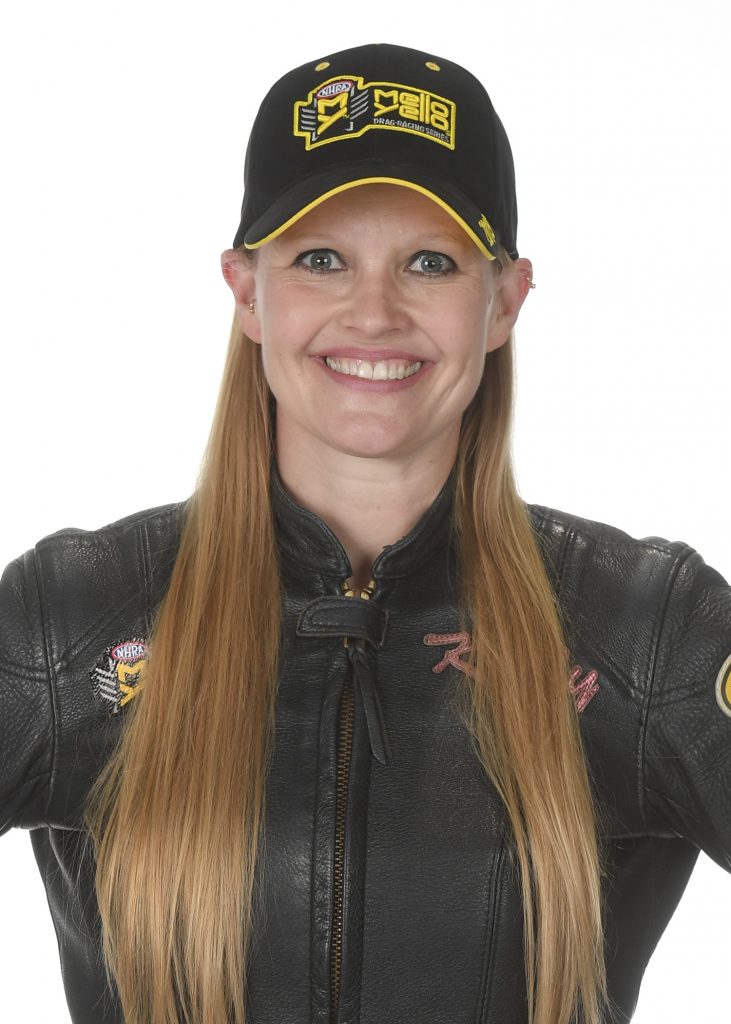 The inception of the partnership began in 2018, which was the first full season for team KCR, after making their NHRA Pro Stock Motorcycle debut in 2017. It was the strategic partnership between KCR and the Steamfitters UA Local #602 that allowed this part time team to evolve into a full time NHRA world championship contender.
"We wouldn't be able to run a full season without them," Clontz continues. "This partnership allows us to invest in our on-track performance by upgrading to the Vance & Hines 4-Valve engine to continue pursing our ultimate goal of winning a Championship. We know that Steamfitters UA Local #602 stands with our team 100% and we are proud to meet the thousands of pipefitters across the United States, as we pursue a championship."
The Steamfitters UA Local #602 represents the Journeymen, Apprentices and Helpers, who work in the Heating, Air Conditioning, Refrigeration and Process Piping Industry in the Washington, DC Metropolitan area. Their members have installed, repaired and maintained heating, air conditioning, refrigeration and process piping systems in the Nation's Capital and its surrounding areas for over 100 Years.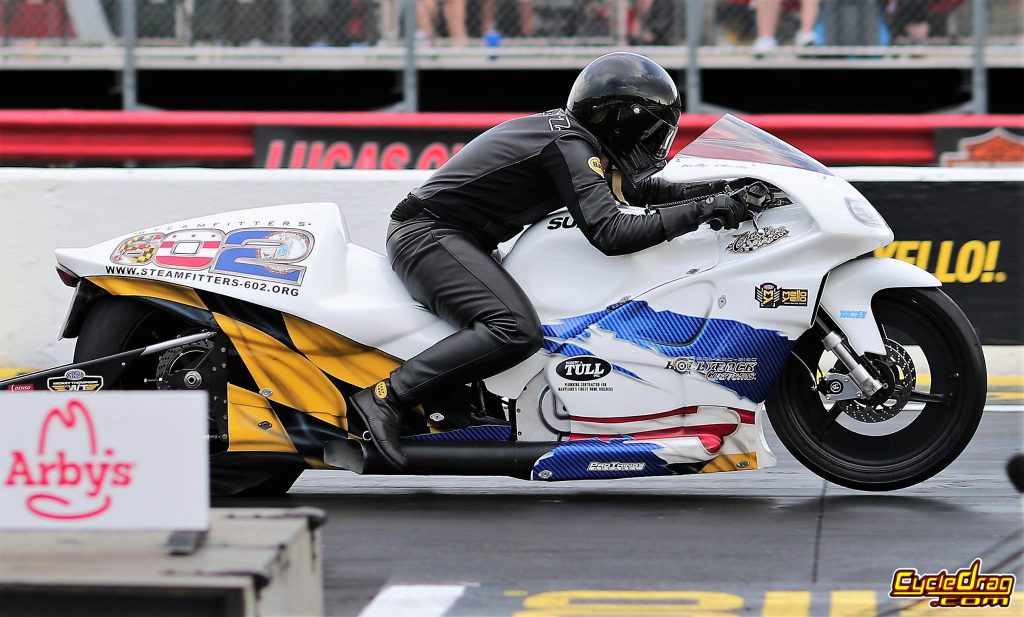 "Once again, Steamfitters UA Local #602 is proud to partner with Kelly Clontz Racing," said Steamfitters UA Local #602 Business Manager Daniel Loveless. "Their team is exactly the image we wish for our membership; Driven, Goal Oriented and Team Supported. We look forward to a prosperous season and the opportunity to share in their success." Kelly Clontz Racing will debut their Steamfitters UA Local #602 Pro Stock Motorcycle at the upcoming 52nd annual NHRA Gatornationals in Gainesville, Florida March 12-14, 2021. They will compete in the 16 National event series, contending for the 2021 NHRA Camping World Pro Stock Motorcycle Championship.
There are more videos on the Cycledrag Youtube channel (please subscribe here) and the Cycledrag.com Facebook page (Please like here) and more will be coming soon. Check back daily.
To take advantage of some amazing discounts at Brock's Performance, click – http://brocksperformance.com?aff=12
USE cycledrag5 coupon code.