Clearly Jianna (Salinas) Evaristo loves a challenge.
Evaristo, the winner of the 2019 NHRA Finals, one of the most remarkable and improbable wins in NHRA history, has not listened to the critics who say she doesn't have enough motorcycle experience to be in the class.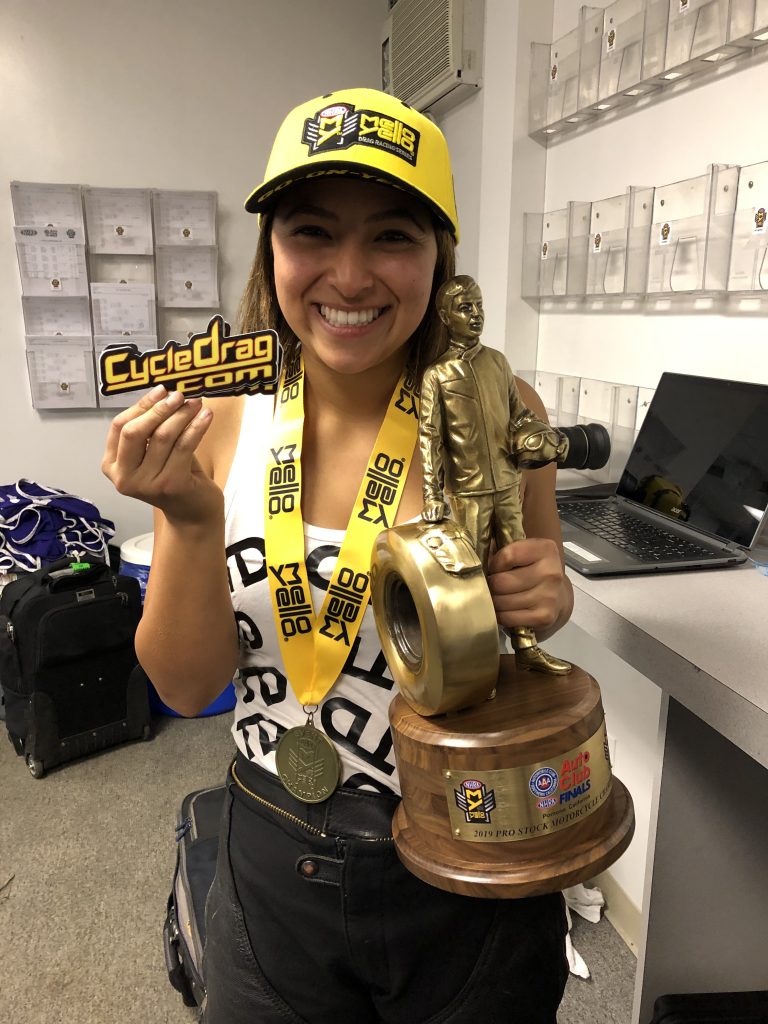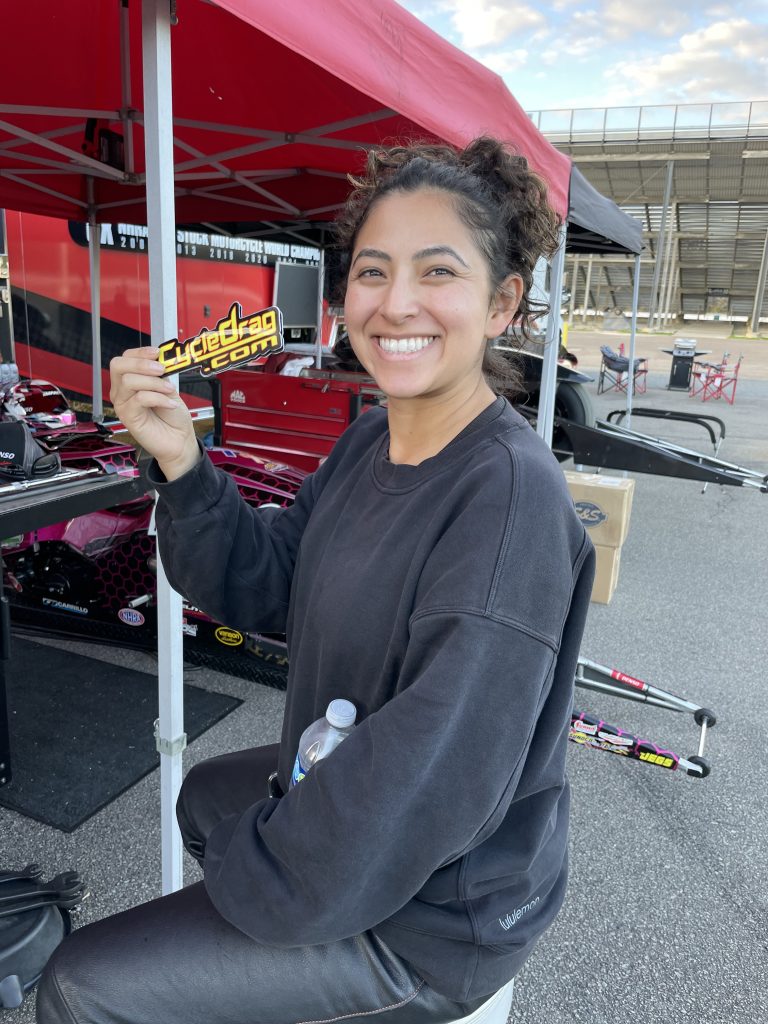 Evaristo has learned some tough lessons with a few close calls and even suffered a top end crash last year at a Bradenton pre-season test session that left her hospitalized. The incident was due to a front end failure on the motorcycle and there was little Evaristo could do.
The critics were out once again, encouraging the young rider with little prior racing experience to hang it up.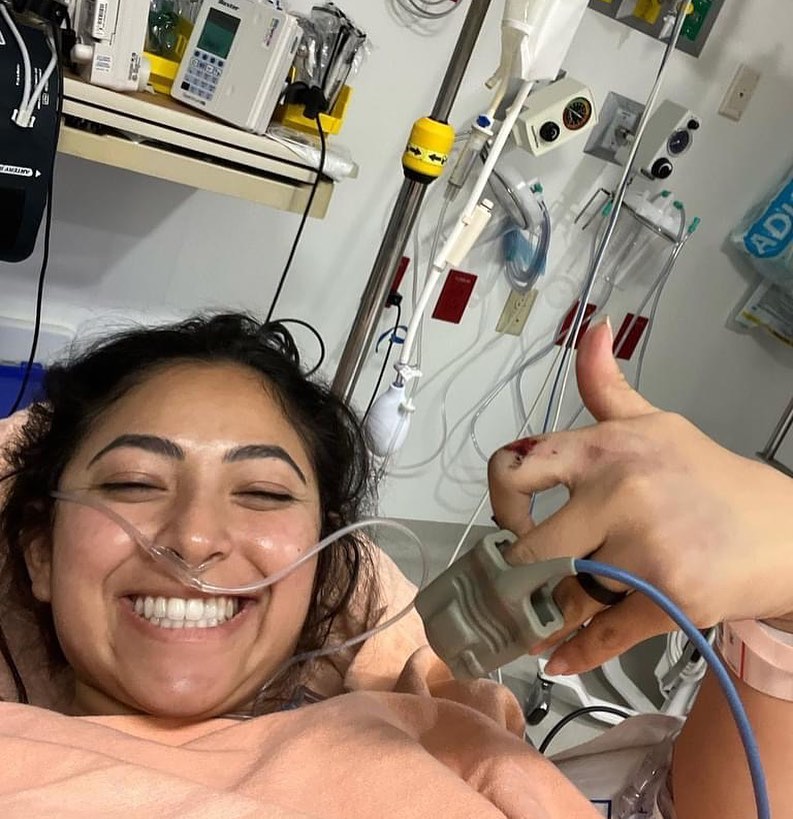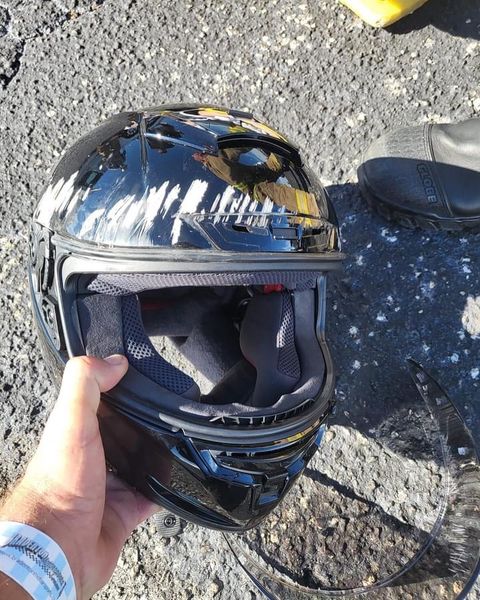 It would have been enough for many in her situation to walk away and put her PSM days behind her.



However, the daughter of Scrappers Racing patriarch Mike Salinas of the Top Fuel Dragster class, doesn't give up easily. In fact she may be even tougher and more determined than dad.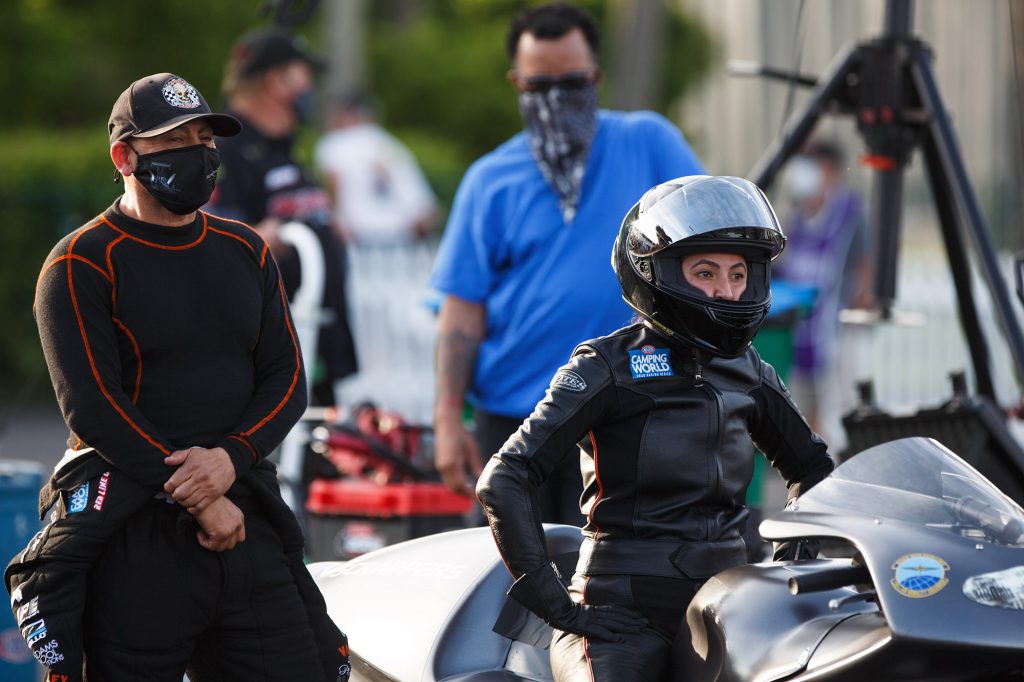 Evaristo got a measure of redemption as her high mark of 2022 came with a huge upset of four-time champion Eddie Krawiec. Not many can say they scored an upset win over "Steady" Eddie. It was a victory that caused her to dance at top end, and rightfully so.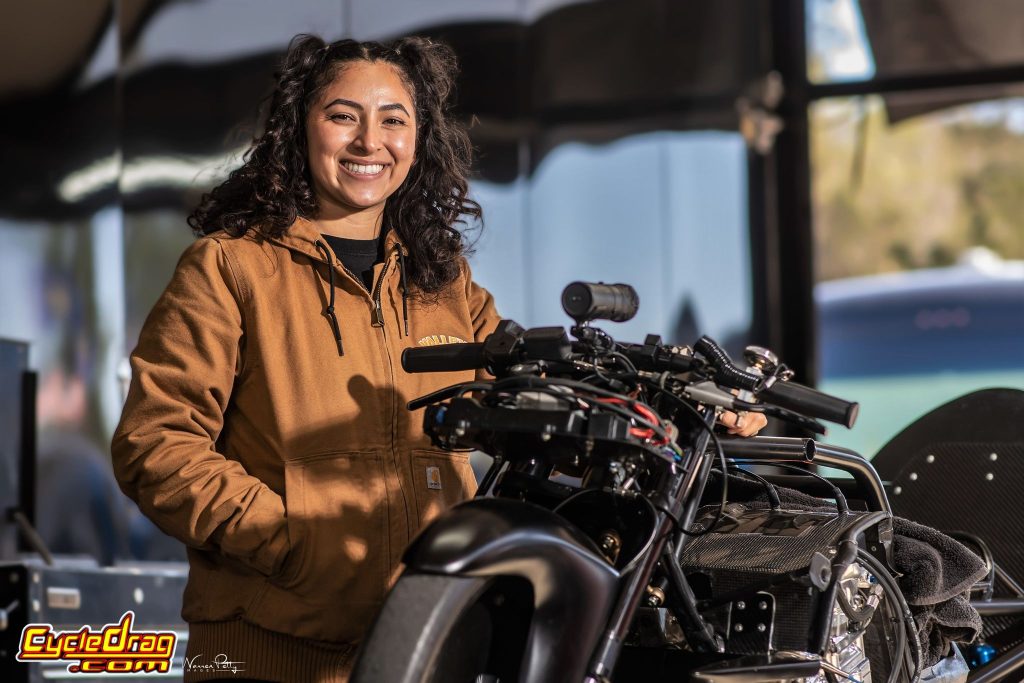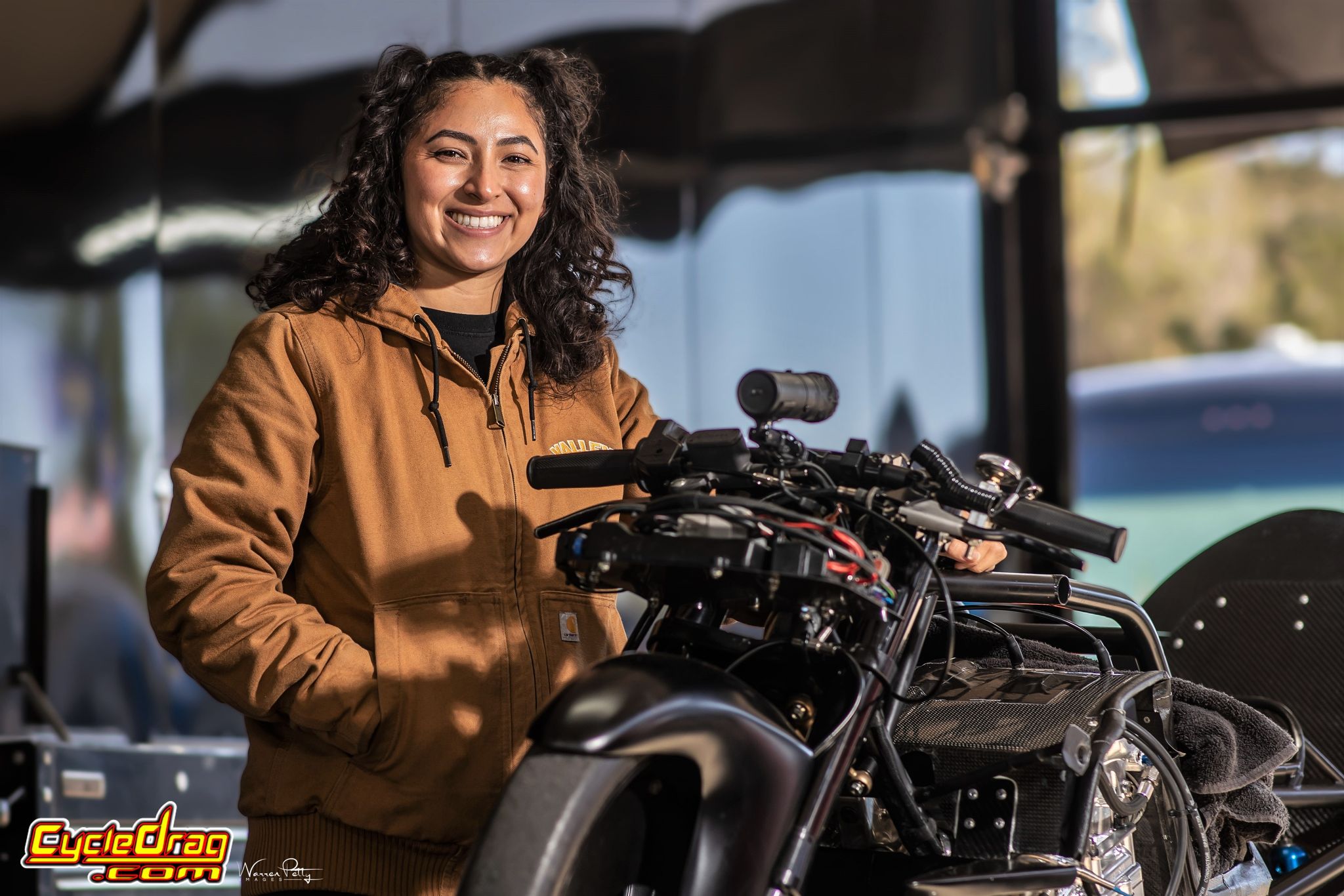 Now the future seems brighter than ever for Evaristo.
Evaristo could not have asked for a better coach and mentor as six-time champion Matt Smith has taken her under his wing. Evaristo says Smith has already uncovered some bad habits Evaristo was was unaware of. The team has been working hard to correct those issues and the progress is clearly evident.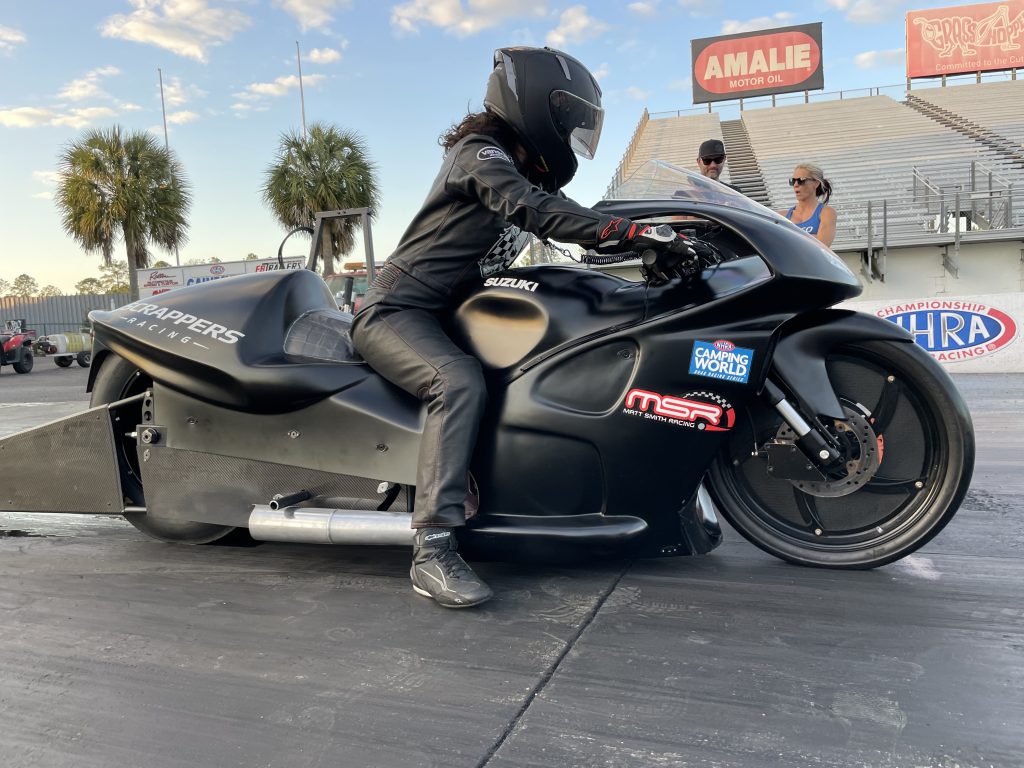 At the pre-season test at Gainesville Raceway, Evristo made several straight, smooth passes and continues to advance heading into her fifth full-time season.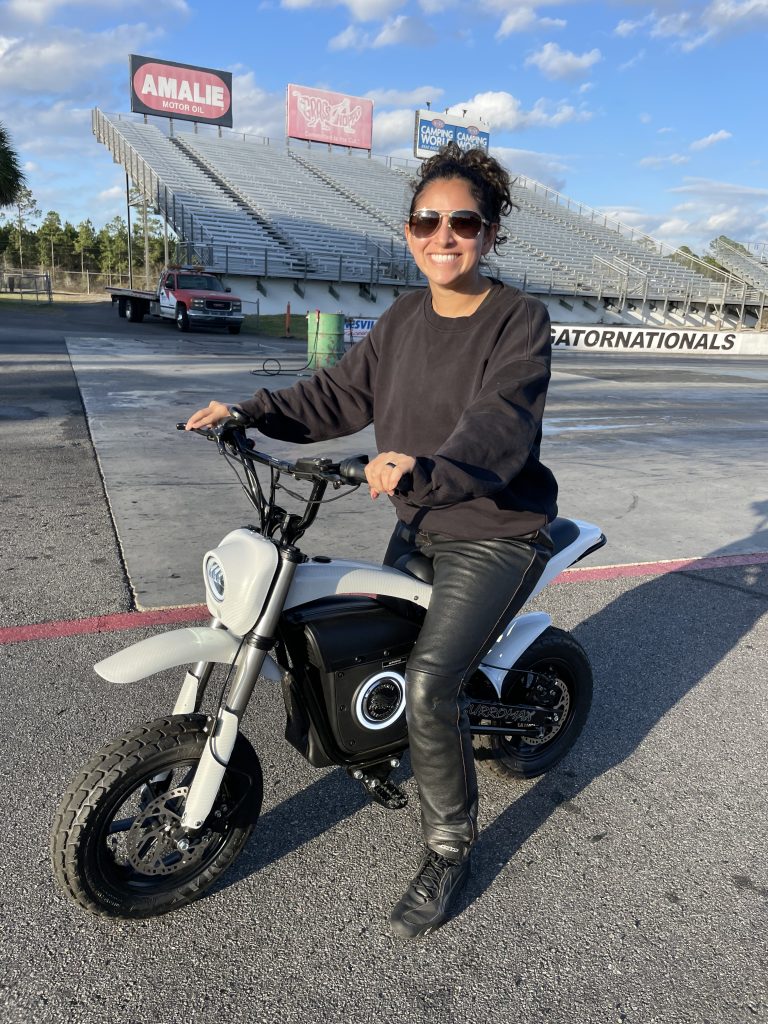 We caught up with Evaristo who shared her goals, why she doesn't give up and ever her Super Bowl prediction.
There are more videos on the Cycledrag Youtube channel (please subscribe here) and the Cycledrag Facebook page (Please like here) and more will be coming soon. Check back daily.